15 Marvelous Party Makeup Ideas
All Women should be responsible for their appearances! As a woman, you should not allow yourself to look like a desperate housewife every time you go out of your house, especially when you have to attend some special occasions. So, it's quite necessary for women to get the makeup skills. In this post, we are going to show you 15 fashionable makeup ideas for parties or some other special occasions.
The lipstick colors are quite important for an exquisite makeup look. For different makeup styles, you should pick the most suitable lipstick to complete the look. As for the eye makeups, the smoky eyes and cat eye liners will never be wrong. However,  how to make them more outstanding is what you should think about.
If you don't know the makeup trends for this year or have on idea about how to mix the colors, just stay here and find the answers from the gallery below right now. In addition, the woman in the pictures shows you how to match the makeup look with the appropriate hairstyles. Thees 15 photos will surely offer you some stunning makeup ideas! Scroll down and Enjoy!
Charming Purple and Pink Eye Makeup Idea via pinsta.me
Nude lipsticks are great for a heavy eye makeup look. All the attentions are drawn to the charming smoky eyes which are full of heartthrobs.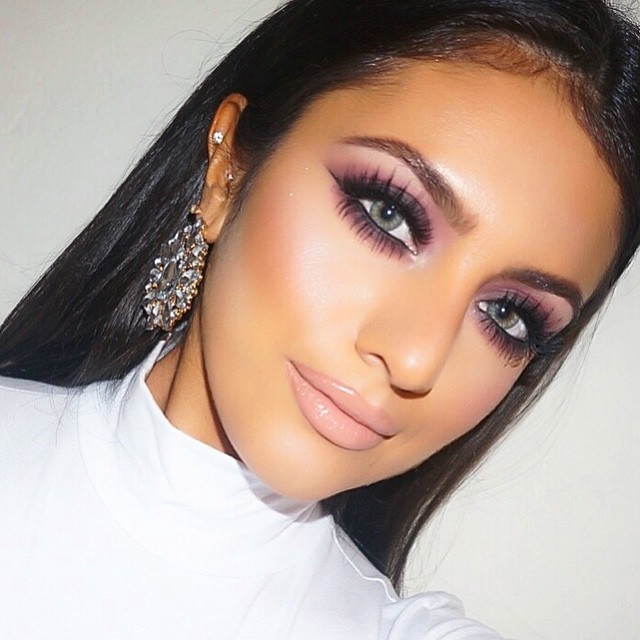 Effortless Chic Makeup Look for All Occasions via pinsta.me
To get an effortless look, you may try a more natural makeup. Your eyes should still be the focus of the whole makeup look. Apply some orange hued blusher will make your face look thinner and healthier!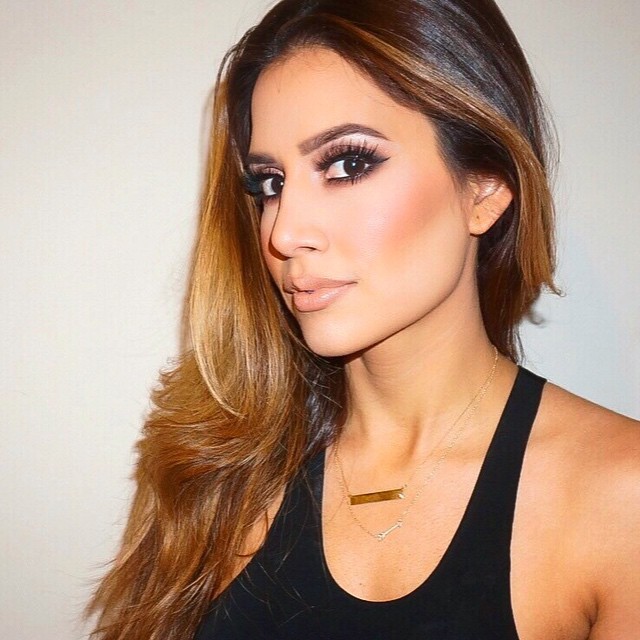 Fashionable Nude Lipstick Makeup Look via pinsta.me
Still with the nude lips! Some contouring skills will make your face look more tridimensional.  The full brows make your more refreshing while the long curly lashes work well to enlarge your eyes.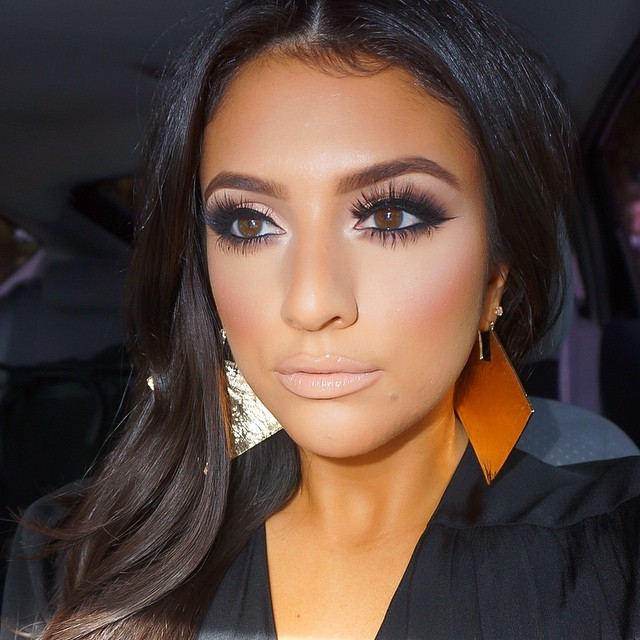 Fabulous Brown Eye Makeup Idea via pinsta.me
Brown Smoky eyes and light coral lips make this makeup gorgeous for every occasion.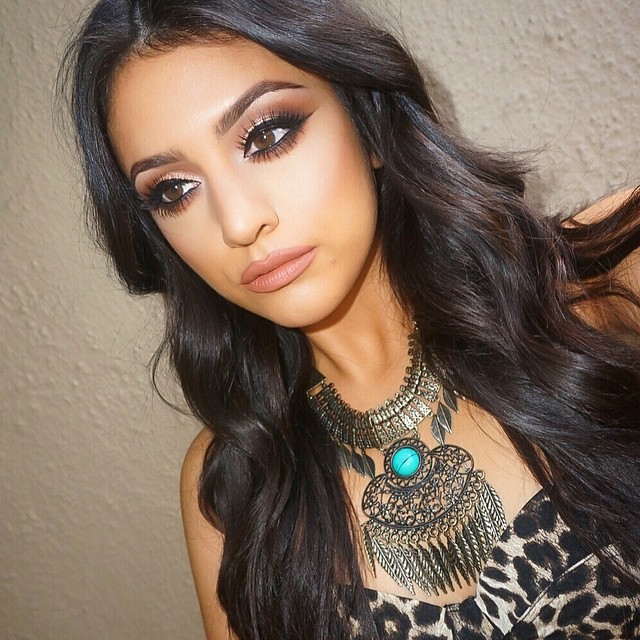 Chic Smoky Eye Makeup Look via pinsta.me
The dark grey smoky eyes are wonderful with the nude lipsticks. Long lashes may make your eyes talk!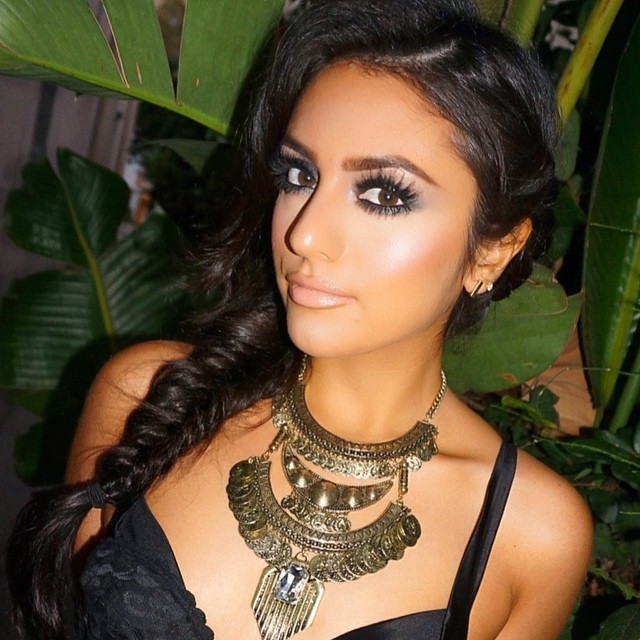 Gorgeous Bronze Eye Makeup Idea via pinsta.me
The highlighted eye corners add life the eyes! It's a clever way for you to hide your tired face!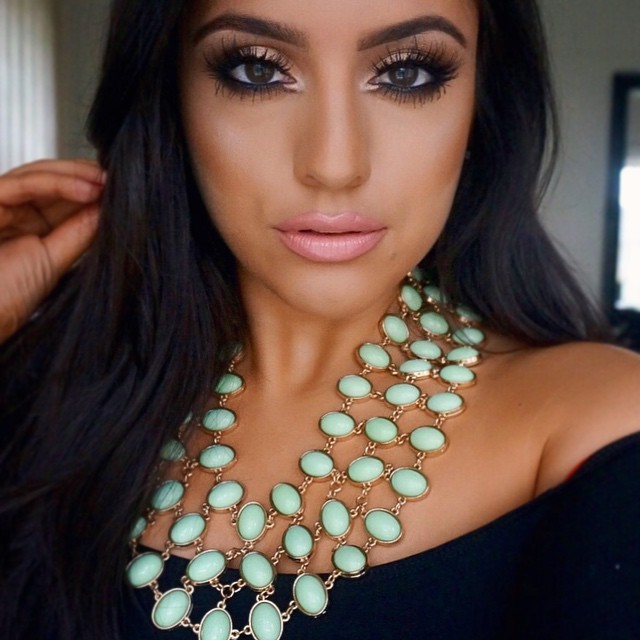 Barbie Makeup look for Parties via pinsta.me
Younger gals are quite suitable to experiment with the adorable and stylish Barbie makeup look! The fierce pink lips are really hot! Besides, full eye liners and thick lashes will make your eyes look more charming!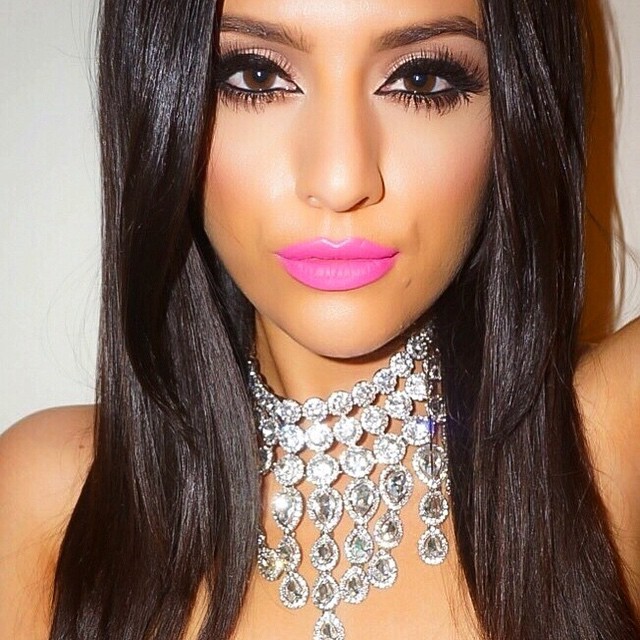 Chic Smoky Eye Makeup with Baby Pink Lips via pinsta.me
For a more sophisticated look, this cat eye makeup must be an ideal choice. The watery pink lips are really alluring!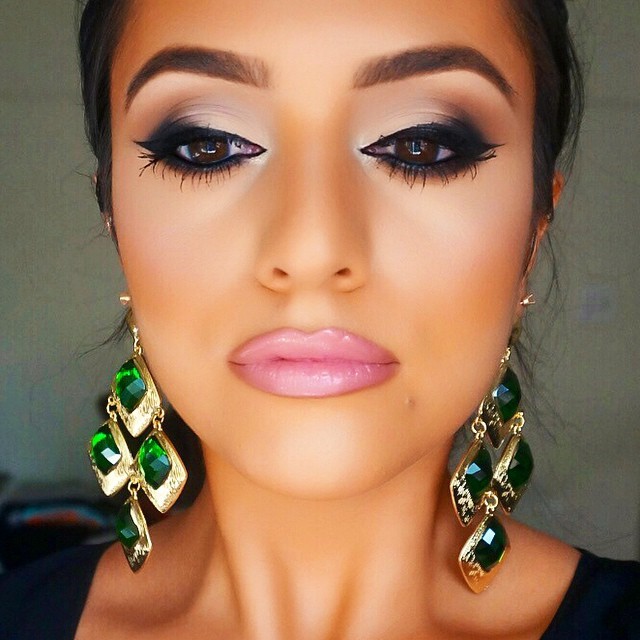 Blue Eyeliners Makeup Idea for Party  via pinsta.me
Get a fun makeup look with the colorful eye liner! And the pink lipsticks will always make you look much younger!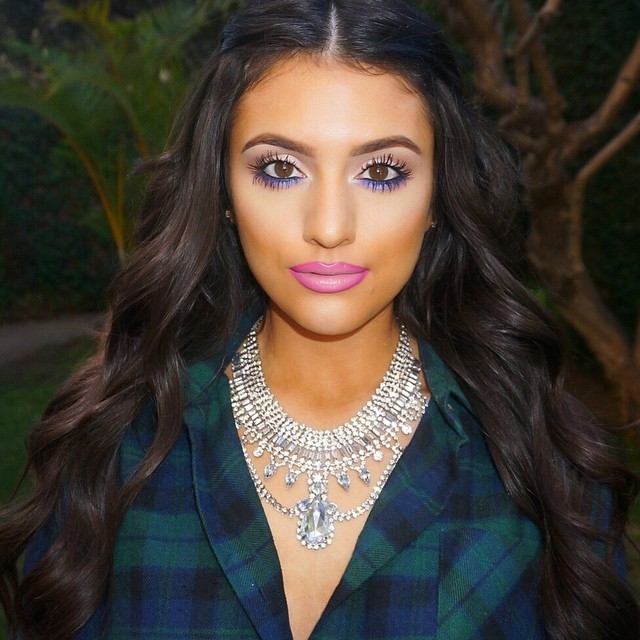 Classic Red Lipstick Makeup Idea via pinsta.me
The timeless red lipstick makeup will never be forgotten! All occasions are suited for such a classic look!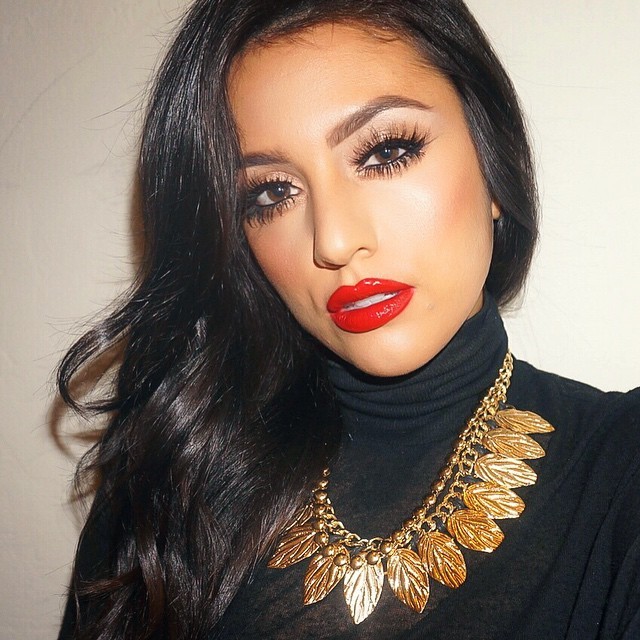 Adorable Red Lips and Long Lashes via pinsta.me
Of course, you can make it more interesting! The exaggerated long lashes will turn you into an extremely adorable doll!
Fashionable Night Makeup Idea via pinsta.me
The berry lips are more graceful and suitable for prudent women!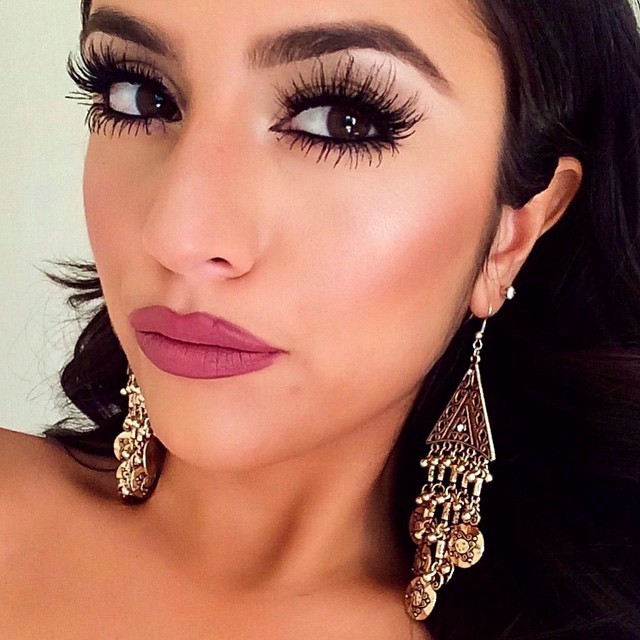 Pretty Colorful Eye Liner Makeup with Baby Pink Lips via pinsta.me
If you choose to put heavy makeups on your eyes, don't forget to make your lips lighter! Colorful eye liners are great for those happy moments!