20 Feminine Short Haircuts for Wavy Hair
Don't straighten your wavy hair! Show it off in one of these very flattering styles that frame the face and accentuate your best facial features perfectly! The range of short hairstyles for wavy hair is incredibly wide and allows any woman to project her individual fashion style effortlessly.
Short hairstyles are certainly having a high-fashion 'moment' this season and of course, those with wavy hair can get a cut that's sexy, cheeky, casual or elegant and totally low maintenance, too!
Cute Short Wavy Hairstyles with Side Bangs /Pinterest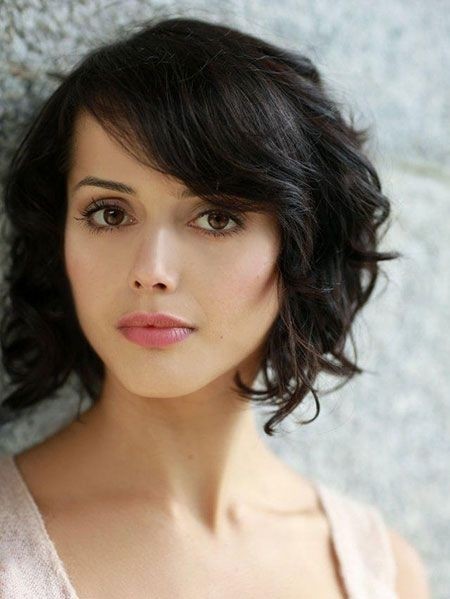 Soft and wavy wins hearts
Despite the trend for poker-straight hair during the last few years, most men say they prefer the look and feel of soft, wavy hair. So whether you're hoping to catch the eye of a special person, or want a style that keeps you looking fashionable without having to use lots of expensive hair products, it's time to try one of these fabulous short styles for wavy hair!
Choppy rebellious looks
Choppy layers are ultra-trendy and add a lot of effortless volume whilst showing that you're a rebel and not a girly-girl!Thick wavy hair looks great in choppy layers styled for a messy texture and lots of volume around the head.
Normal Pointy Wavy Hairstyle for Short Hair /Via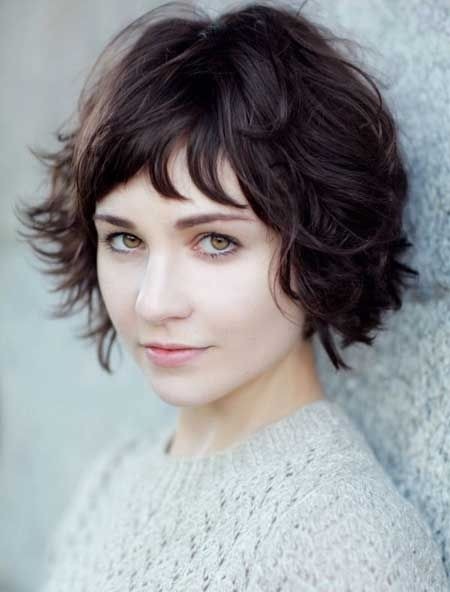 And you can create a stunning quirky look with symmetrical waves on each side of a short straight fringe making an eye-catching contrast.
Shag cuts
Shaggy layered cuts look fabulous on wavy hair and emphasise the natural movement beautifully. If your hair is coarse and thick, a layered cut with strongly textured tapered tips reduces the thickness and produces a daintier finish.
Medium Bob Hairstyle: Short Haircuts for Wavy Hair /Via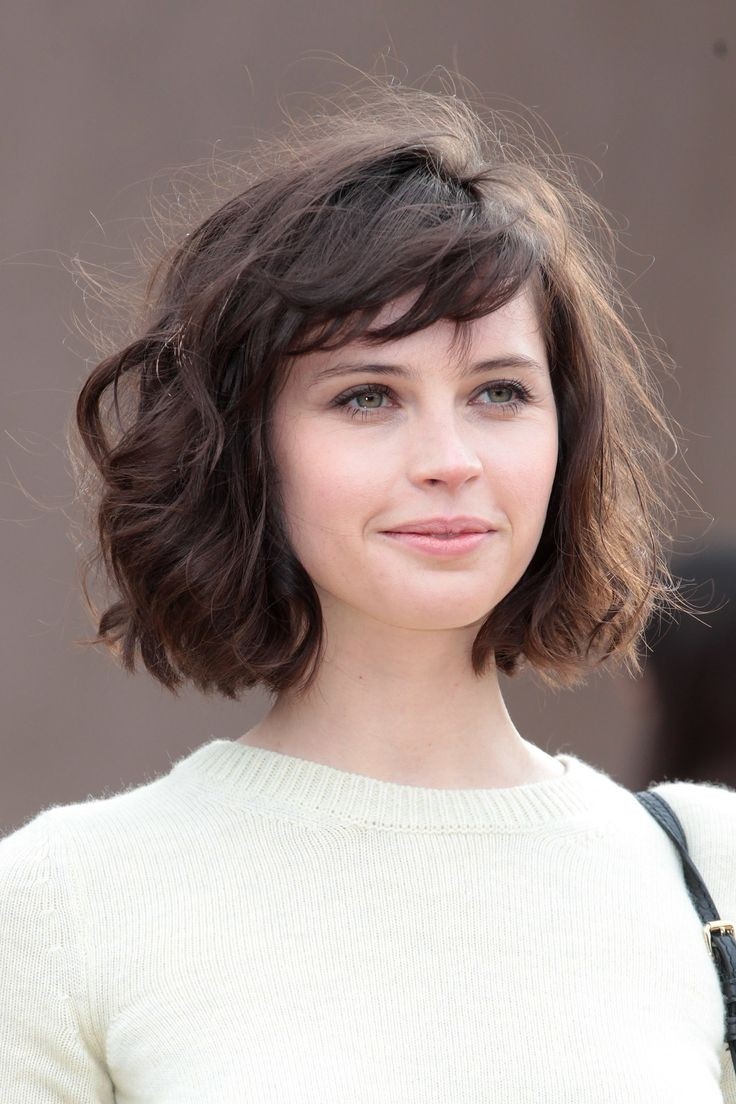 Stacked short styles
The stacked cut works beautifully on wavy hair and gives you the choice of retro-looks, with a delicate style tapered down into the nape contrasting with a wavy crown and long asymmetric fringe.
And for a long face shape try a short style that's smooth around the top with the weight creating wavy volume at cheek level to add width, or waves at chin-length to balance out a pointed chin.
Wavy Hairstyles for Short Thick Hair: Women Haircuts 2015 /Via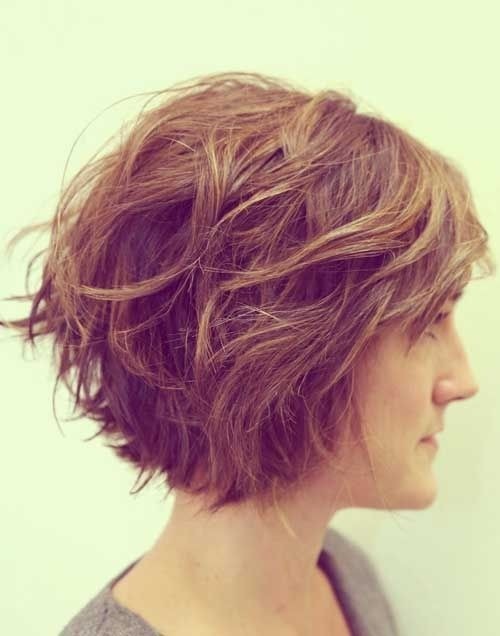 Medium-short styles
Medium bobs cut to drape between the chin and the collar bone give more volume and a more noticeable wave, as there is no weight to flatten the wavy movement. This leaves sufficient length to vary your style from swishy waves around the face, to half-up half-down styles or to put your hair up in a casual or formal updo.
So maybe now is the time to stop hiding your beautiful, natural waves and switch to one of  these stylesweekly.com fabulous short styles for wavy hair!
Ombre Hairstyles for Short Wavy Hair /Via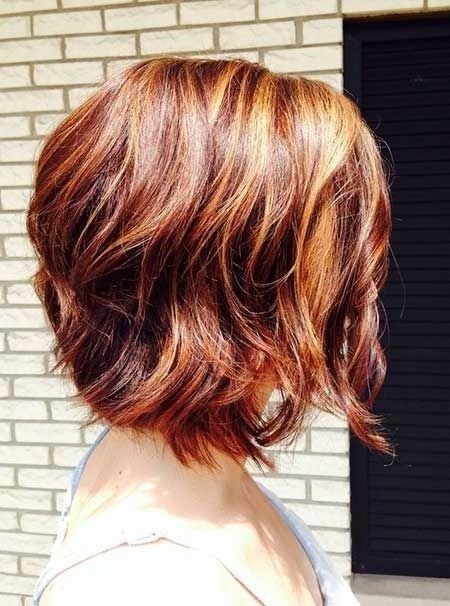 Layered, Wavy Hairstyle for Short Hair /Via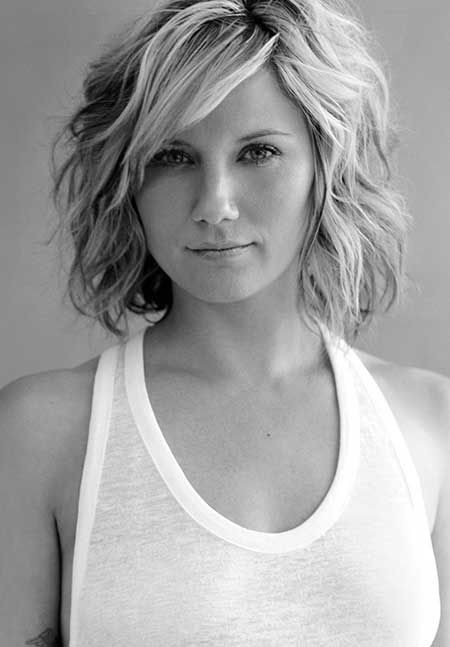 Pretty Wavy Hairstyles: Ombre Short Hair /Via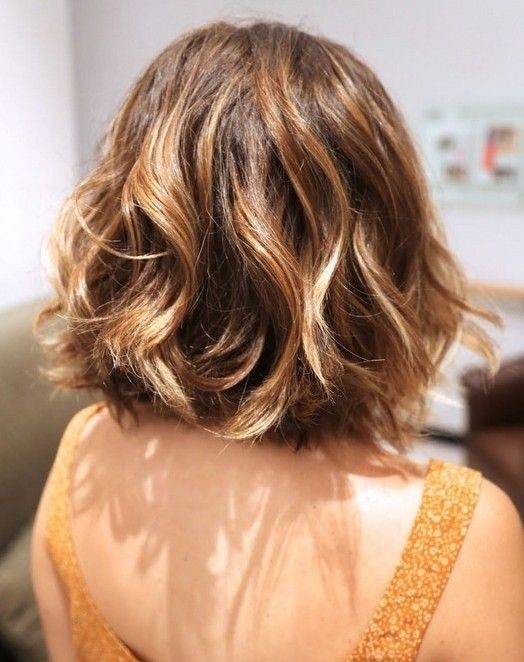 Wavy Hairstyles for Short Hair Ideas /Via
Everyday Hairstyles for Short Wavy Hair: Winter Haircuts /Via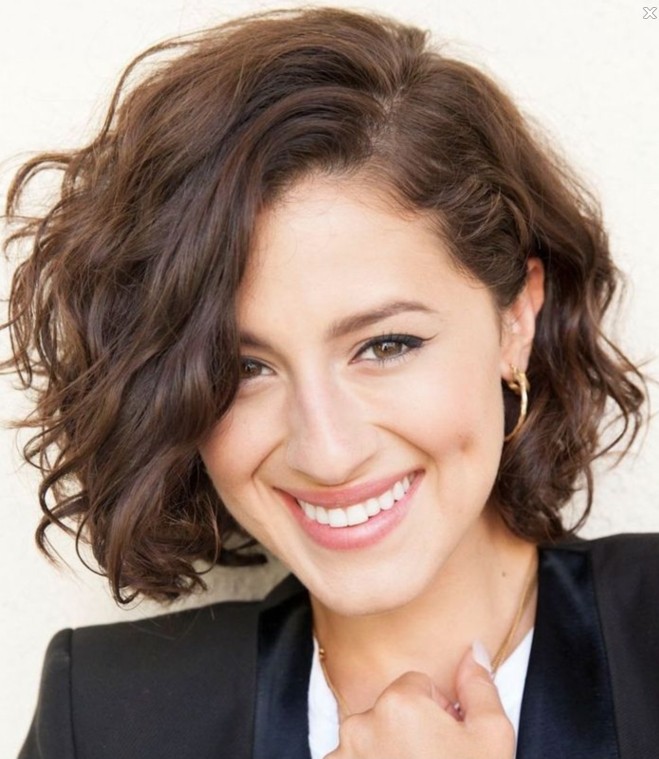 Thick Hairstyles for Wavy Hair: Short Haircuts for Women /Via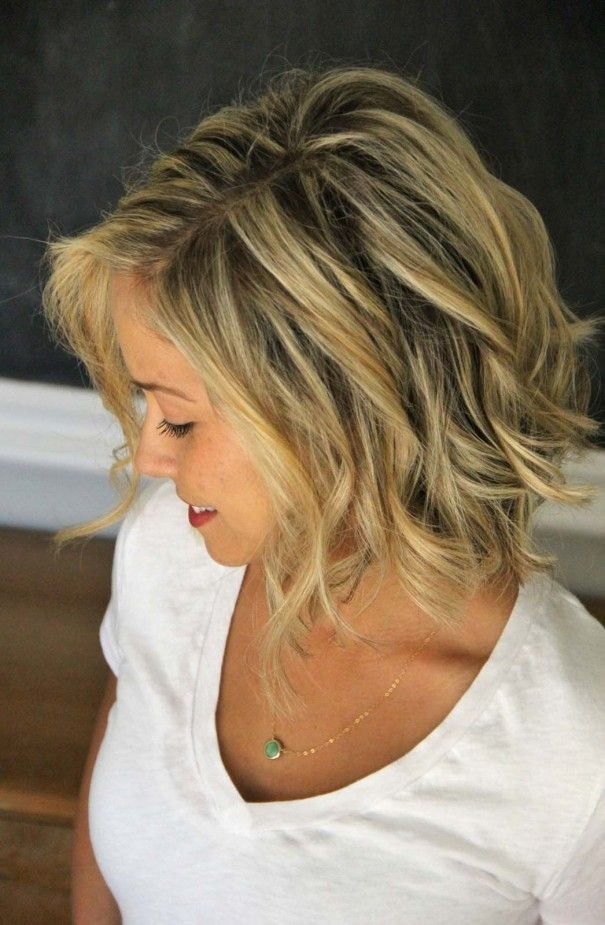 Chin Length Hairstyle for Wavy Hair /Via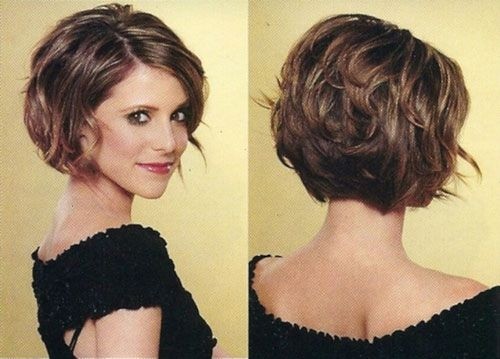 Messy Hairstyles for Short Wavy Hair: Short Hair with Braids /Via