Over-Knee Boots Contribute to Effortless Chic Outfits
What are the must-have pieces for us to spend the cold days with a fashionable look? From head to toe, there are indeed several things which deserve to be owned. But today, we just want to talk about the over-knee boots. They will take you through the chilly days and keep you stylish at the same time.
In the gallery below, we have rounded up a collection of 13 effortless chic outfits with over-knee boots. Just stay here and see how to take use of these wonderful boots and make a fabulous outfit.
Faddish Fall Outfit with Over-Knee Boots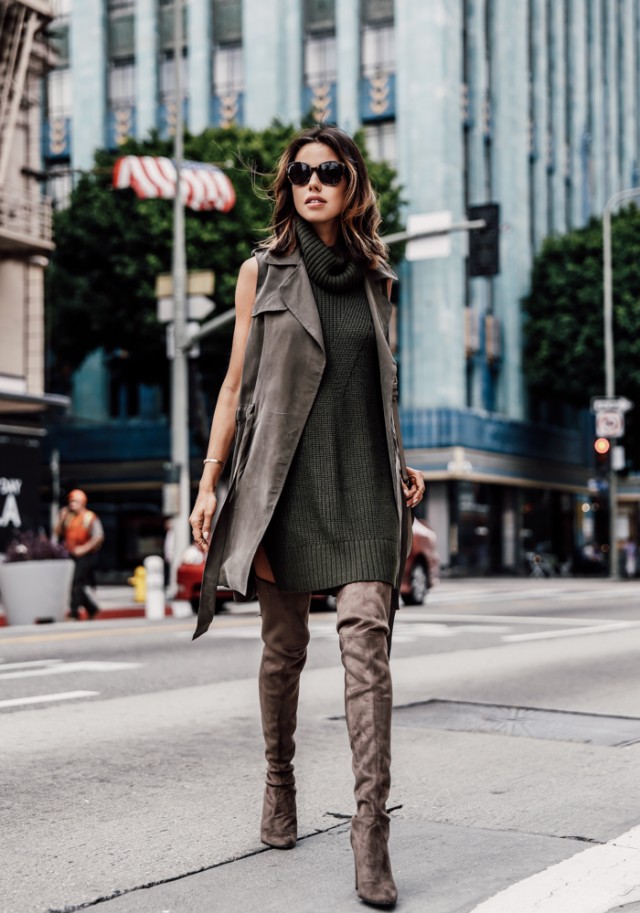 Coffee is a stylish color to try in fall or winter. The sleeveless turtleneck and vest are gorgouse enough when paired with the coffee boots.
Printed Dress with Black Boots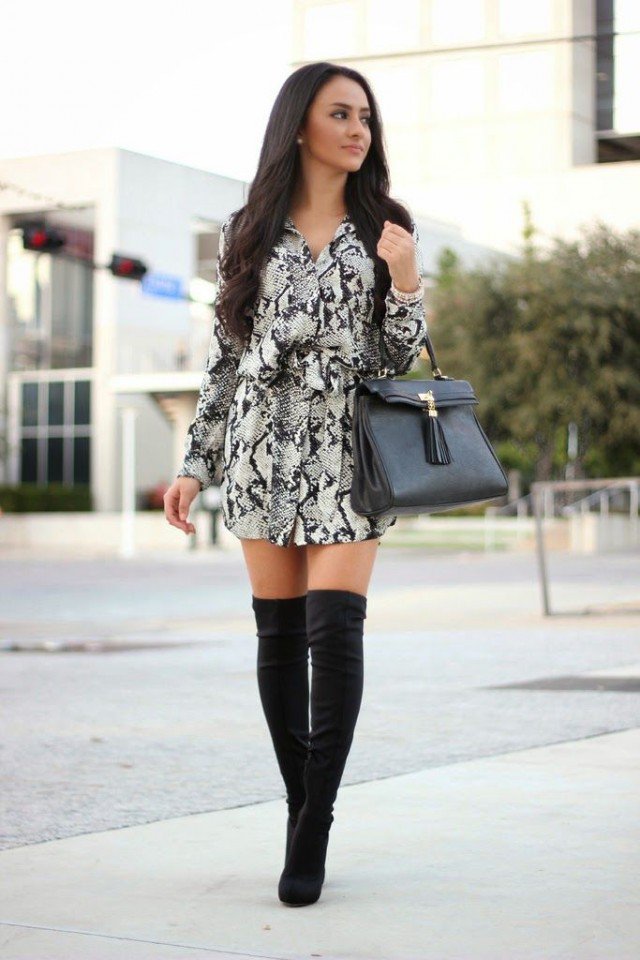 Dresses can be the best partner for over-knee boots if you want a feminine look.
Pretty White Dress with Brown Boots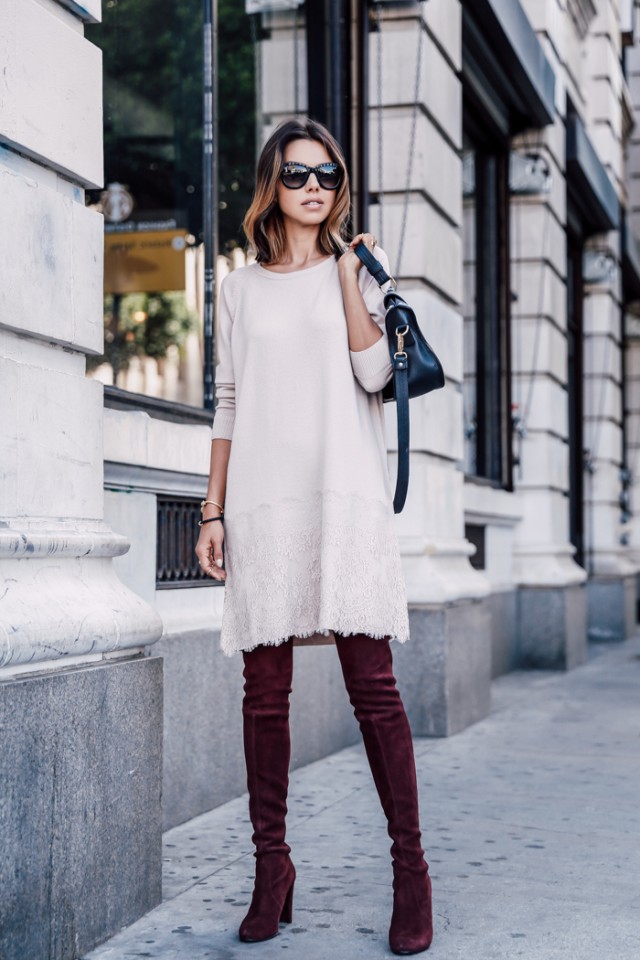 When the days are not so freezing, you can absolutely put on your thigh-length boots, which can act as both shoes and pants, to pair your lovely white dress. It's time saving and effortless chic to try.
Grey Over-Knee Boot Outfit Idea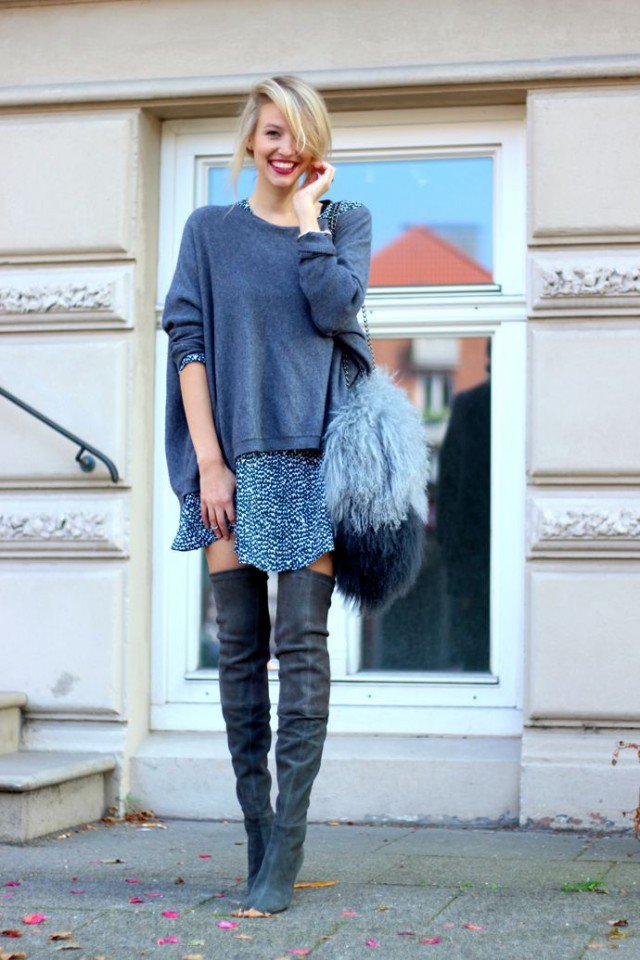 Wear a pair of over-knee boots in a similar color to your clothes. Thus, you can get a simple and stylish look without any effort.
Black Blazer with Ash Grey Over-Knee Boots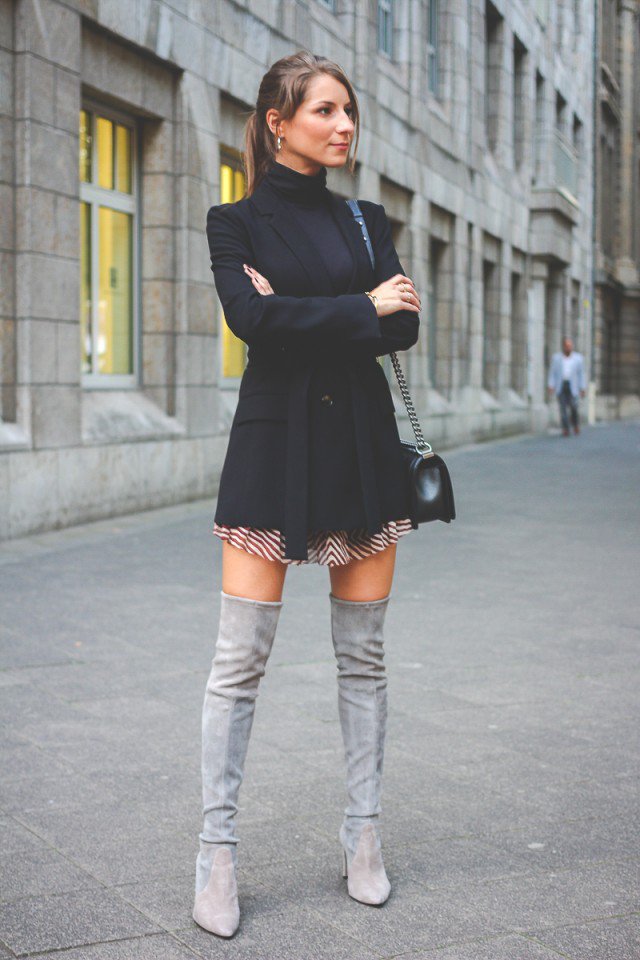 Black blazer is ideal for the office. If you don't want to be ordinary, just put on your skirt and over-knee boots. You will become the fashion icon in your office.
Turtleneck Sweater and Boots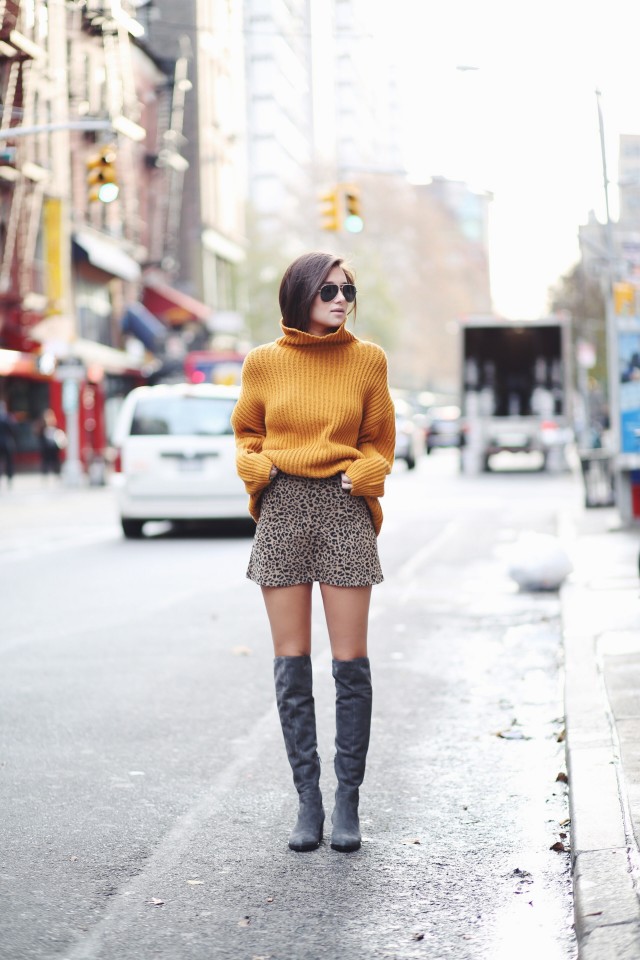 Turtleneck sweates will be popular this fall and winter, so you might get one for yourself. Then, put on your animal-printed shorts or skirt to pair your sweater. At this time, the over-knee boots will protect your legs from the cold weather and bring you a stylish final look.
Beautiful Maroon Outfit with Boots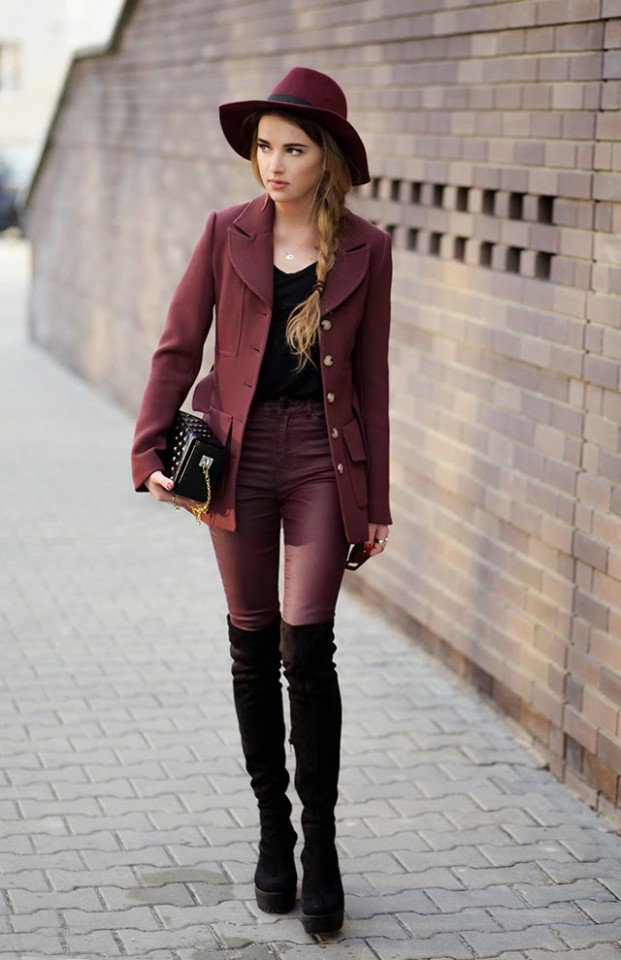 In most cases, we may find marooon is a mature and sexy color. However, as you complete your maroon outfit with a black tank top and black over-knee boots, it look so cool. Plus, the side braid play an important role in turning this cool look into a sweeter one. That's really fantastic!
Faux-Fur Coat with Black Leather Boots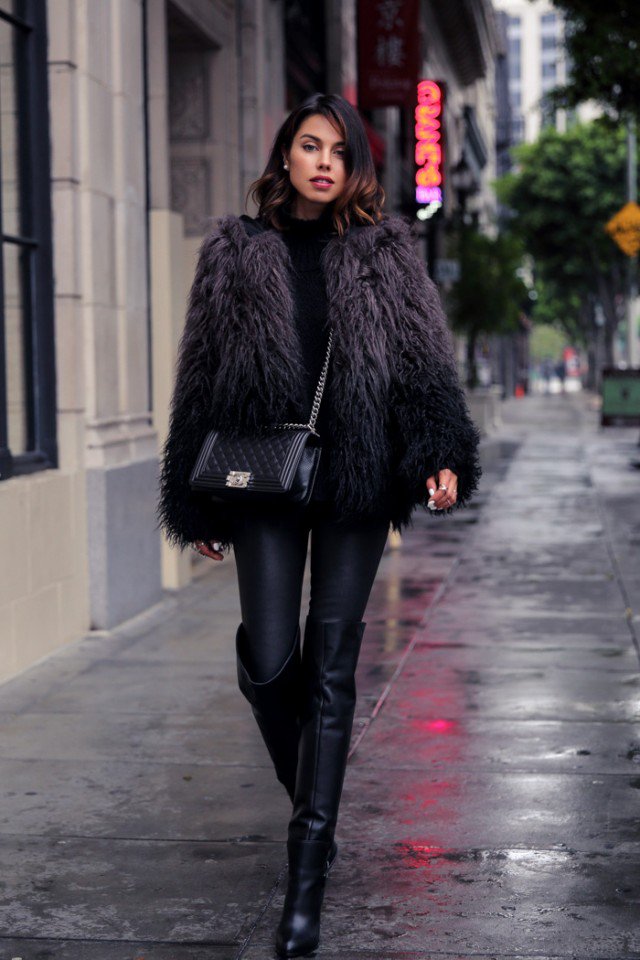 It's worthwhile to invest on a faux-fur coat and a pair of over-knee boots. Because, just with these two articles, you can deal with all the important occasions throughout the whole season.
Blue Coat with Over the Knee Boots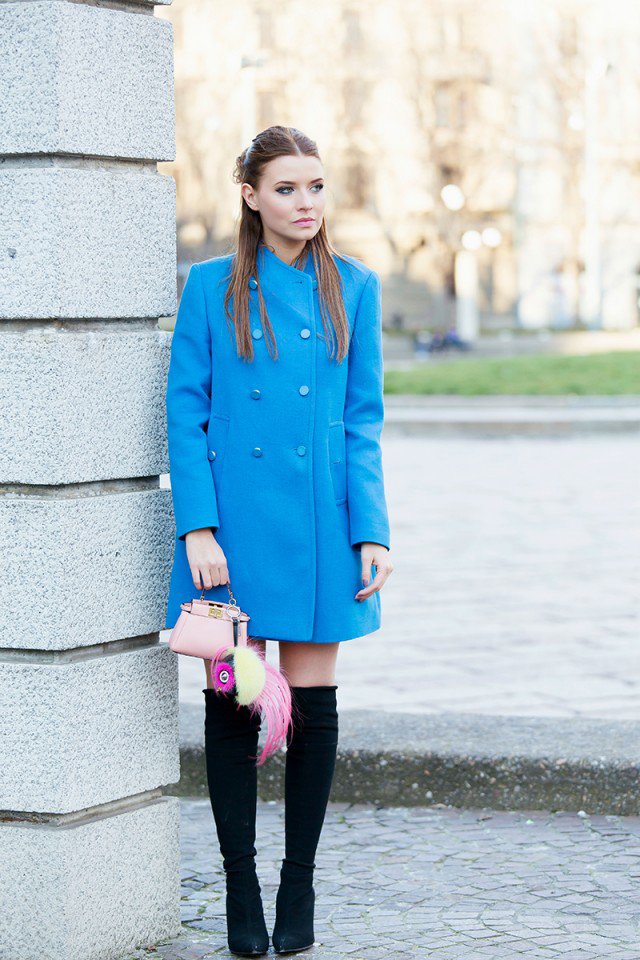 Or you can wrap yourself in a beautiful sky blue coat to pair your black over-knee boots.
Timeless Red and Black Outfit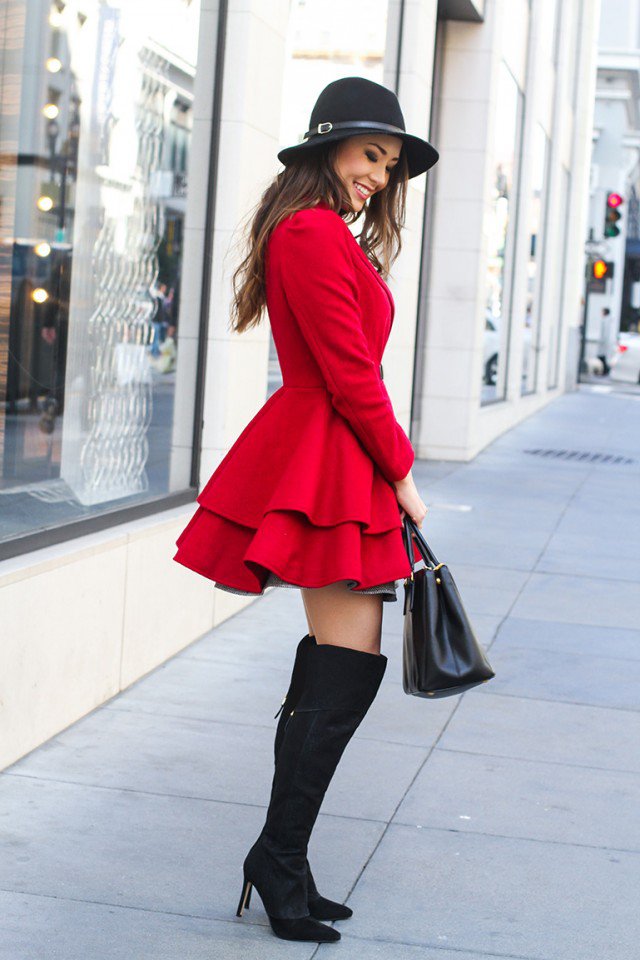 Red overcoat make women look radiant during the cold days and the black high-heel boots add more feminity and fashion attitude to the overall look.
Knee-Length Coat with Over-Knee Boots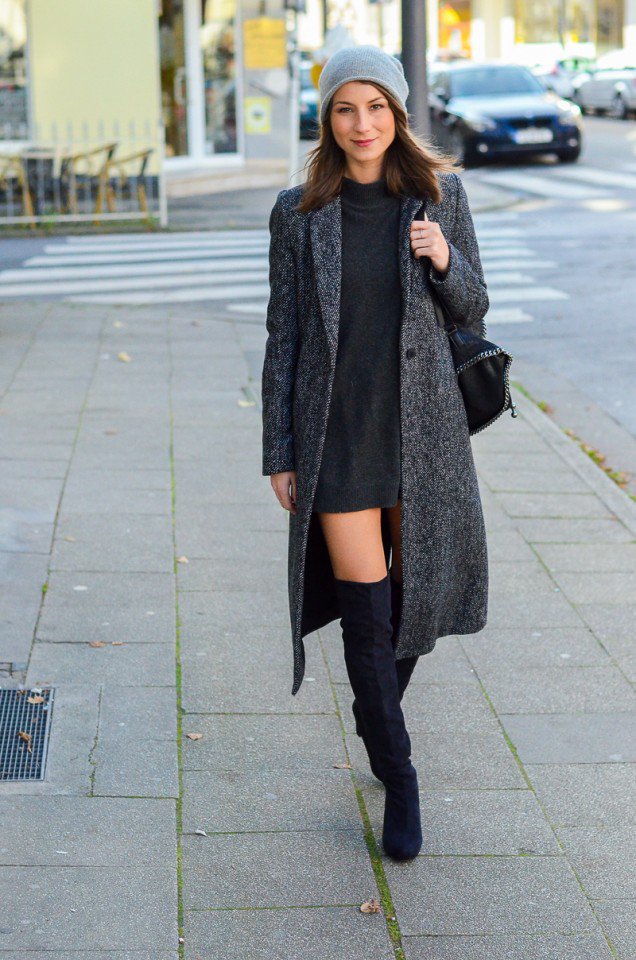 The knee-length coat are wonderful for the colder weather. You can layer it over your knitted dress. This is another popular way to get your over-knee boots matched. Do you like it?
Casual Chic Outfit with Over-Knee Boots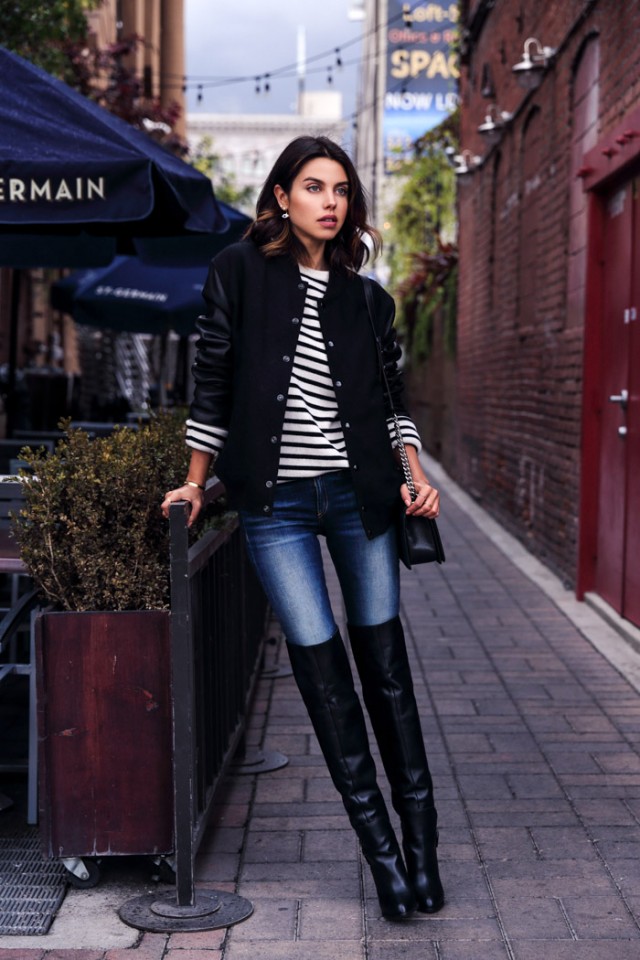 Any causal outfit can be more stylish when you replace your flats or sneakers with a pair of over-knee boots. Besides, they are warmer to wear.