Celebrity Hairstyles: Olivia Wilde Hairstyles
Get hair inspirations from Olivia Wilde's latest hairstyles! Including Olivia Wilde's short hair, mid length hairstyles, updos and long hair styles, check it out here!
Olivia Jane Cockburn, known professionally as Olivia Wilde, is an American actress who has appeared in a number of television and film productions. Olivia Wilde's natural hair color is blond, but she loves to dye her hair in brown, she loves to wear long hairstyles, inescapably the long wavy/curly hair styles.
Olivia Wilde Hairstyles Pictures
1. Olivia Wilde Boho-chic Wavy Hairstyle – simple casual wavy hairstyle for women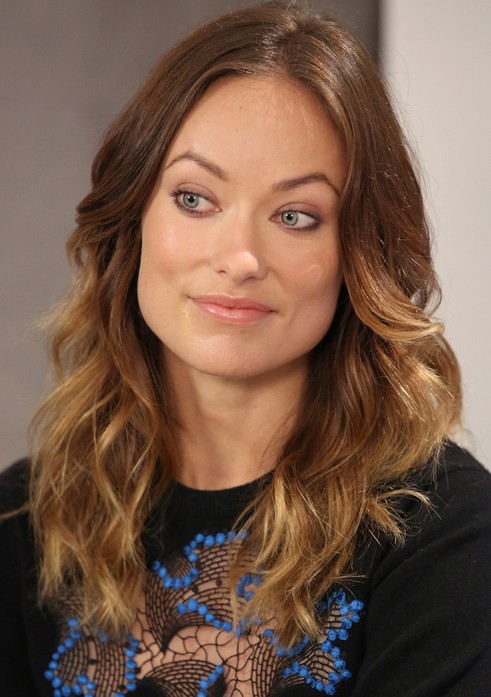 A long, flowing style balances out a broad jaw and frames the face. Here, Olivia Wilde wears her long hair with natural-looking waves and a gently graduating color that really flatters her pale complexion. The hair is parted in the center and falls softly to the sides – a laid back easy to style look that is feminine and on-trend.
2. Olivia Wilde Short Hairstyles – chic daily short ombre haircut with side swept bangs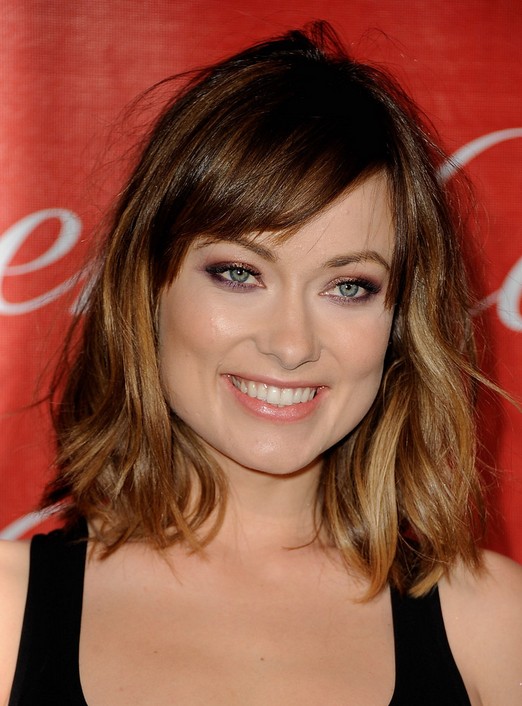 While this short hairstyle is great in terms of color and shape, it isn't the best length for Olivia Wilde – the short length draws the eye to the widest part of the face, in Olivia's case this is the jaw, so compared to when she has gone for longer styles, her face looks wider at the bottom. The fringe shortens the face as well, adding to this effect.
3. Olivia Wilde Medium Hairstyles – casual brunette wavy hairstyle for oval, square, heart faces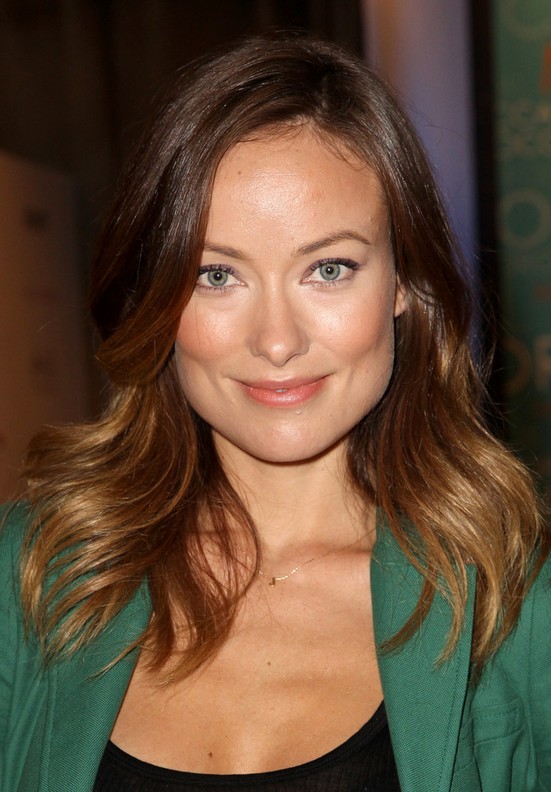 Olivia Wilde opts for a simply styled look here, but the excellent condition of her hair, its glossy shine and just a hint of a wave to give it shape make this a very pretty casual look. Perfect teamed with natural makeup for an un-done, naturally pretty look. The subtle graduated color makes Olivia's face look literally glowing – a very flattering choice of color.
4. Olivia Wilde Long Wavy Hairstyles – long wavy brunette hairstyle with blunt bangs for women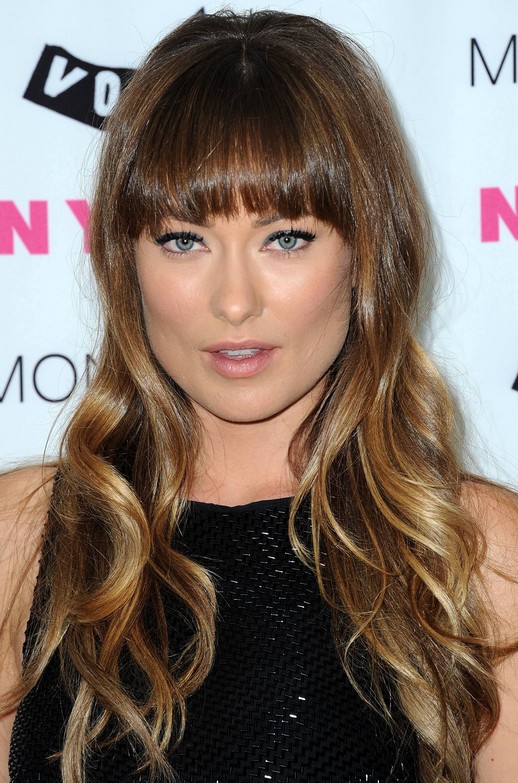 A full fringe sbouldn't work with Olivia Wilde's strong jawline but it does, and it's all down to the fact that her face is pretty much perfectly symmetrical and her forehead is large enough to carry of a deep fringe without it drawing attention down to the chin. With the lengths curled into a tumble of waves and highlights of golden blonde throughout, her hair looks stunning, and so does she.
5. Olivia Wilde Long Ombre Hair – dark brown, red to blond ombre hair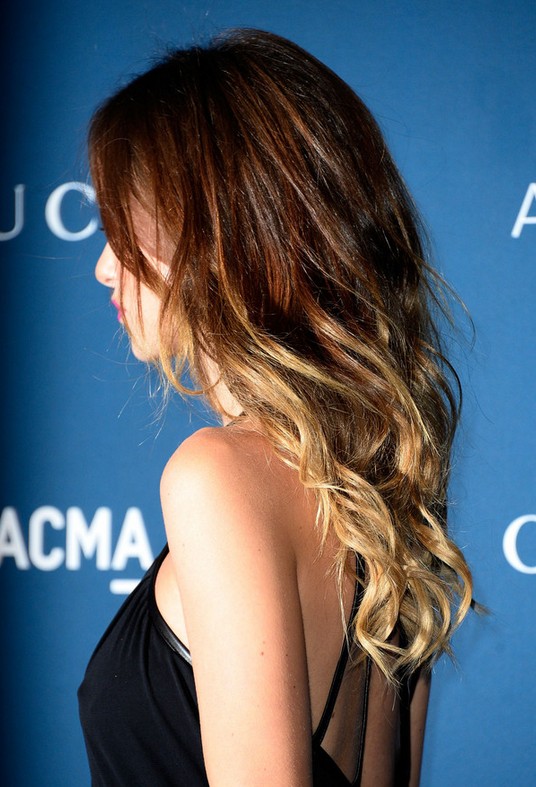 This style has tons of impact, with a messy-chic look that is on-trend, flattering and youthful. In this picture, Olivia Wilde wears her long hair down with a tangle of curls and a fantastic graduated colour. This dip-dyed look is quite bold, as the warm coppery brown changes quickly halfway along the lengths to a sun-kissed honey and straw blonde mix that is designed to give maximum impact.
6 Olivia Wilde Hair Color ideas – center parted shoulder length hair with waves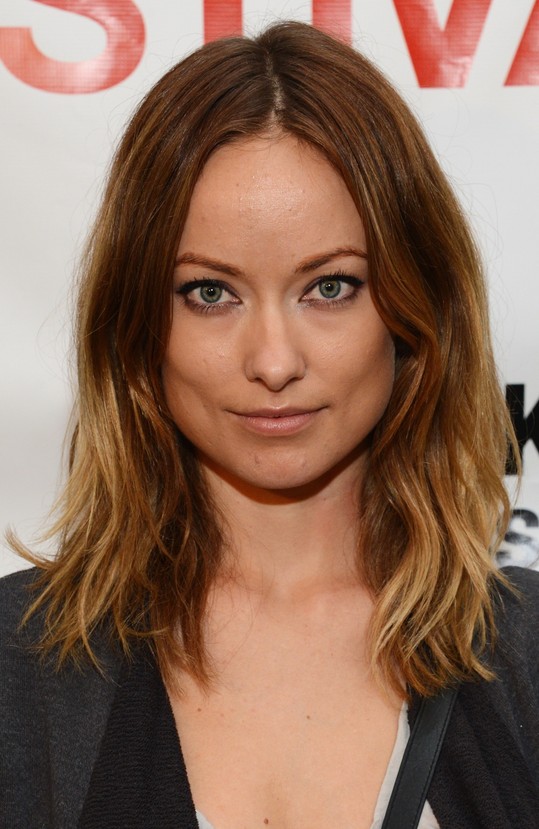 Popular hairstyles for women under 30: A center parting and chilled-out style make this a very relaxed look for Olivia Wilde. However, this is actually a well-chosen look – the length detracts from a broad jaw, the gentle wave is feminine and softens the features and the color is great. Graduating from a warm brown to a range of blonde tones gives this style a lovely summer/fall feel.
 7. Olivia Wilde New Hairstyles 2014 – Olivia Wilde latest long ombre hair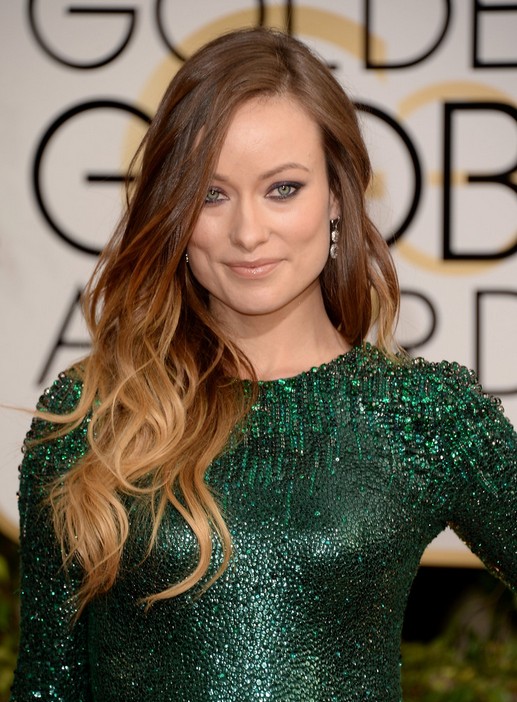 Olivia Wilde's tousled ombre waves at the Golden Globes had an edgy-chic feel., this dark brown to blond ombre hair looks great on her.
8. Olivia Wilde Updo: elegant messy Loose Bun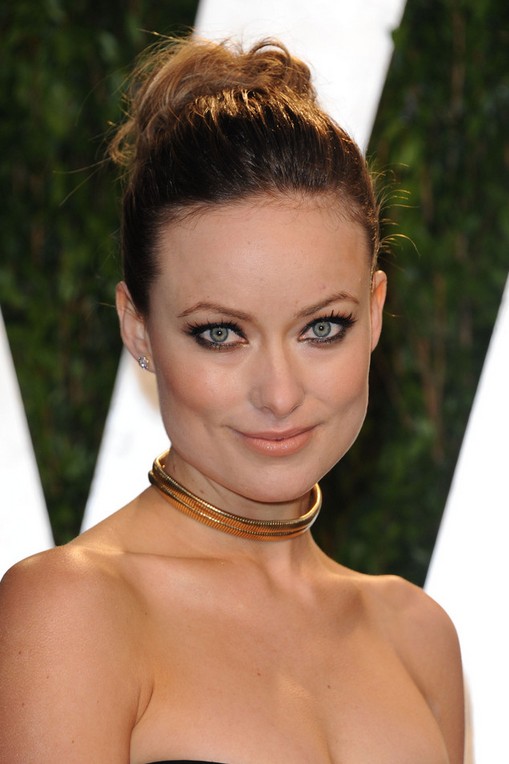 Olivia Wilde wore her hair in a messy loose bun at the 'Vanity Fair' Oscar Party.
Find more Olivia Wilde and latest hairstyle for 2021 on our site.