16 Chic Black and White Nail Designs You Will Love
There are many ways for women to show their fashion taste. One of them is to do a stylish manicure. In this post, we are going to show you 16 timelss black and white nail designs. If you think black and white nails are dull and boring, then you are wrong.
No matter you like a simple style manicure idea or a sophisticated one, you can always get what you want with the black and white nail polishes. Scroll down and tell us which nail design you love most. Enjoy!
Black Stripes on White Base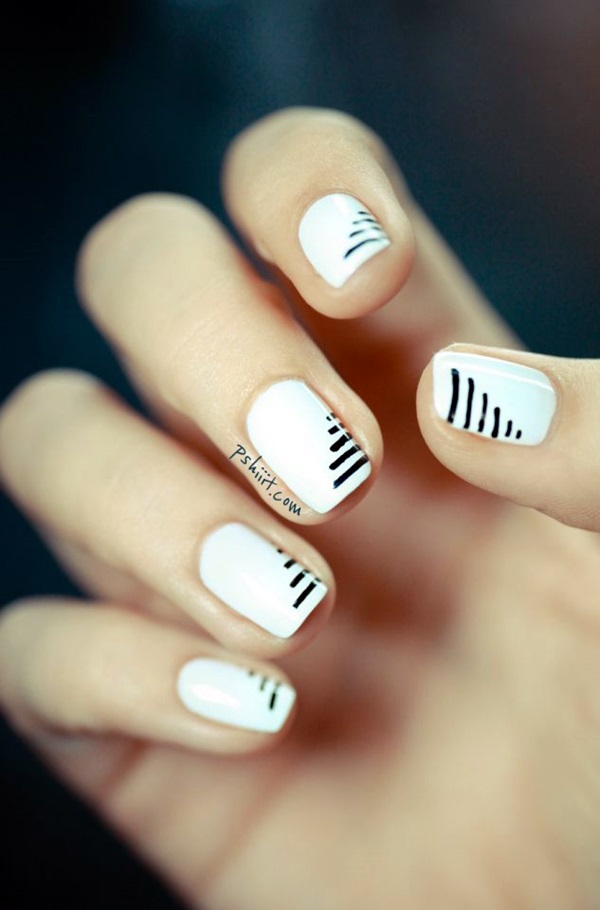 Several black lines arrange irregularly on the white base, which makes this nail art effortless chic for all women to try. Besides, this manicure idea is great for you to match any outfit.
Stripes and Dots Nail Design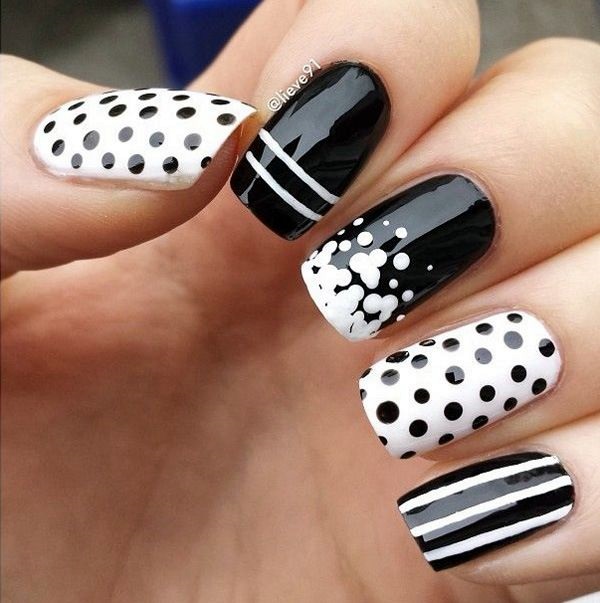 Dots and stripes are both timeless fashion elements and they look more stylish when are used in a black and white nail art.
Cute Black and White Nail Design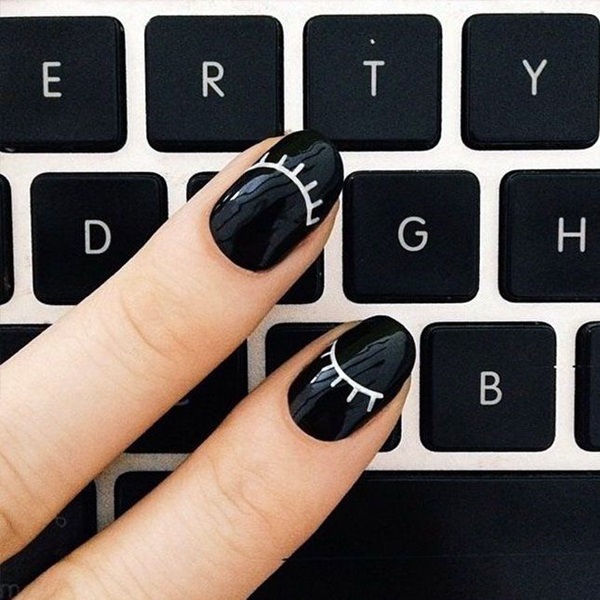 Black and white nail design can also be quite cute. The black backgroud become more special with the white lashes. This simple and cute nail design is great for all women.
Fashionable Black and White Nail Art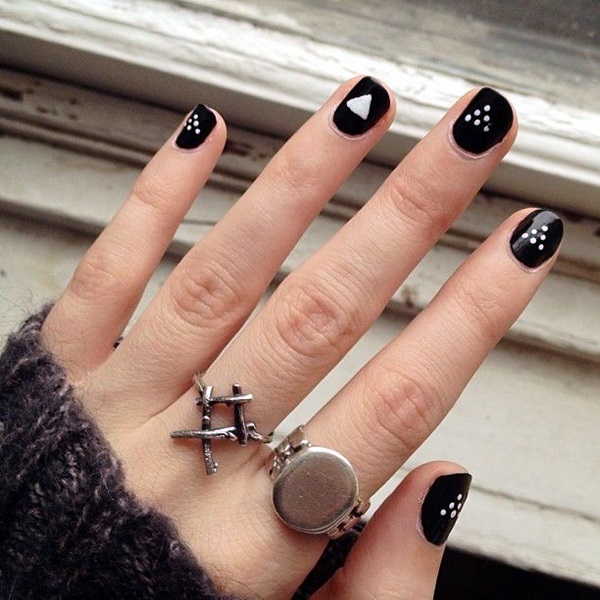 If you are a beginner, you can also make a fashionable black and white manicure by yourself. Copy this nail design and be a fashionable woman.
Black and White Nail Design for Young Women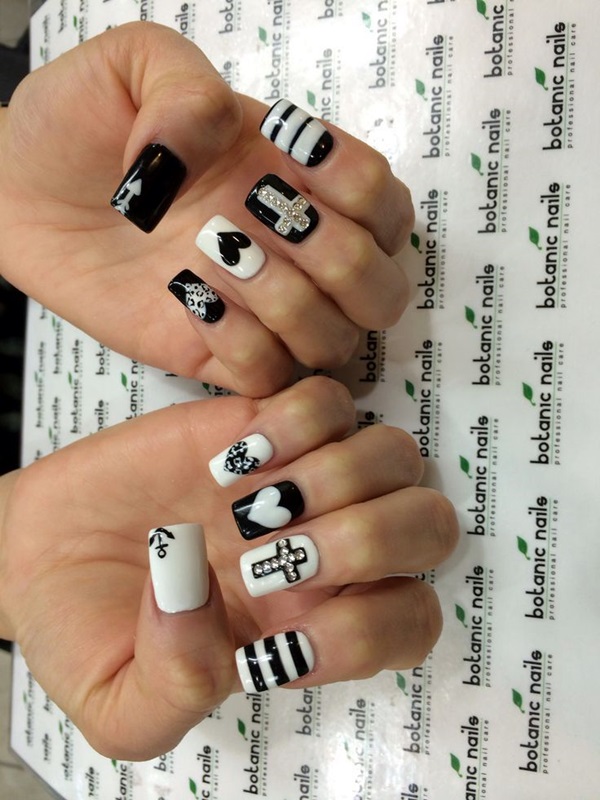 This nail design has so many fashion elements in it. The heart, the diamond cross, the anchor and the stripes. Such a lavish nail design is quite suitable for young women who dare to be noticeable.
Stylish Black and White Nail Design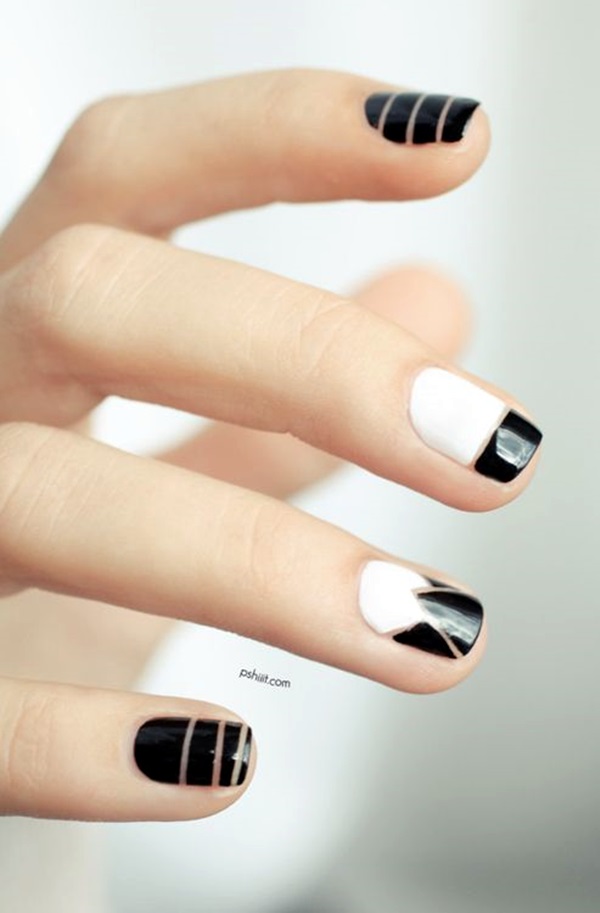 If you are looking for an elegant black and white nail design, this must be what you want.
Matte Black Nail Design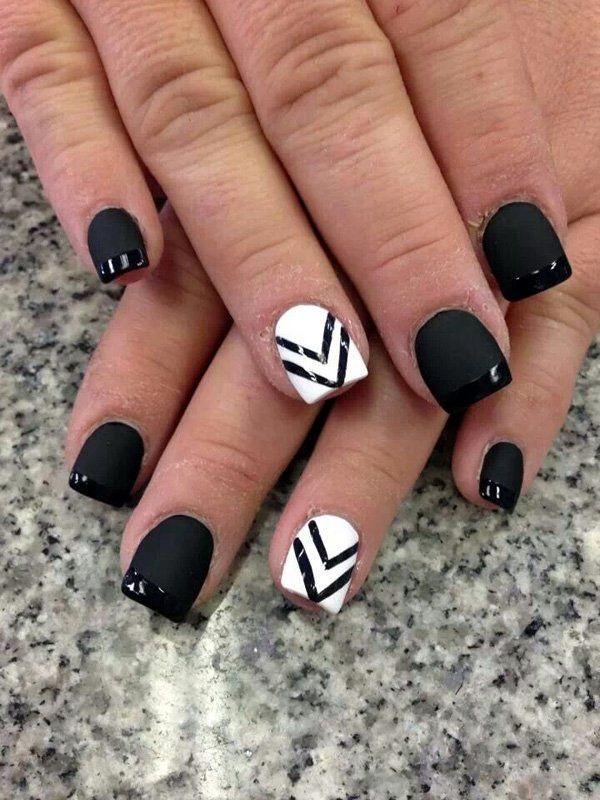 The matte nails are very popular this year. When you choose a matte black and white nail design, you've already shown your fashion attitude.
Black Nails with Golden Sequins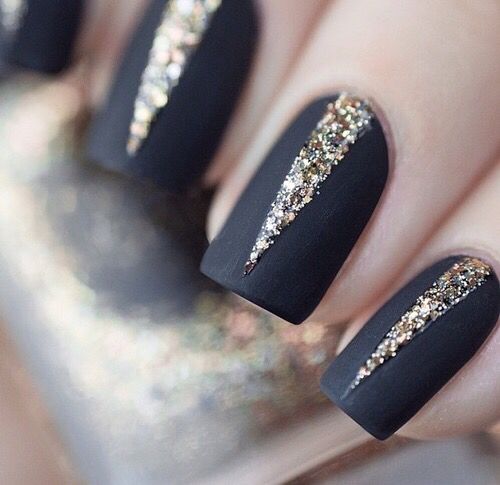 Matte black nails will look far more fashionable if you paint a golden glitter taper on them. This chic nail art is fabulous for all the important occasions.
Easy Black and White Nail Design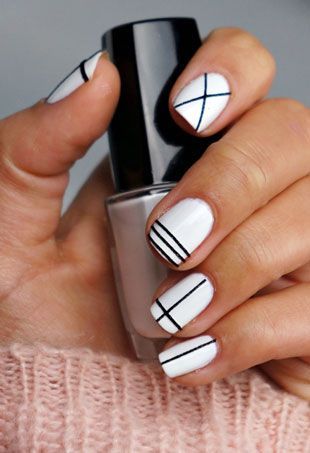 The white nails become quite stylish just with a few straight lines. It's so easy that all the beginners can try it at home. All women who prefer simple nails should try this idea.
Sexy Black Nail Design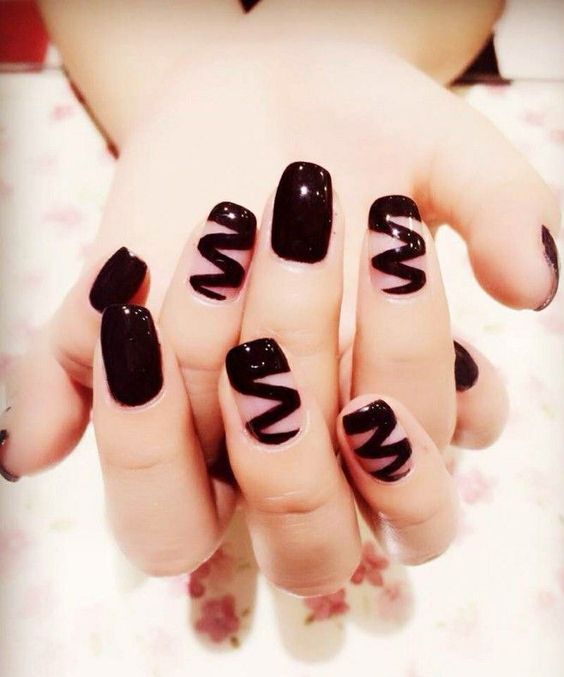 This black nail design is quite sexy and it is an ideal option to try when you hang out with your friends at night.
Fantastic Heartbeat Nail Design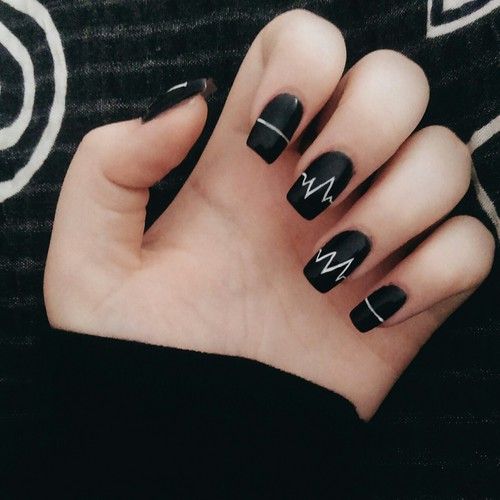 The fantastic hearbeat nail art is a wonderful choice for women in love. Plus, it is quite simple. So, you don't need to go the the salon to get such a chic nail design.
Geometric Black and White Nail Design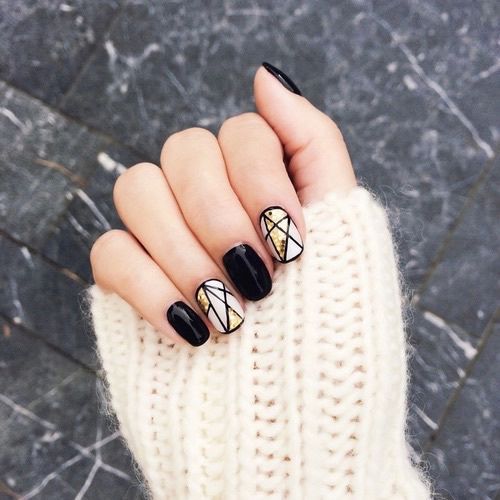 The geometric pattern looks rather different and chic. It is a fabulous option for all the fashionistas.
Pretty Black and White Nail Design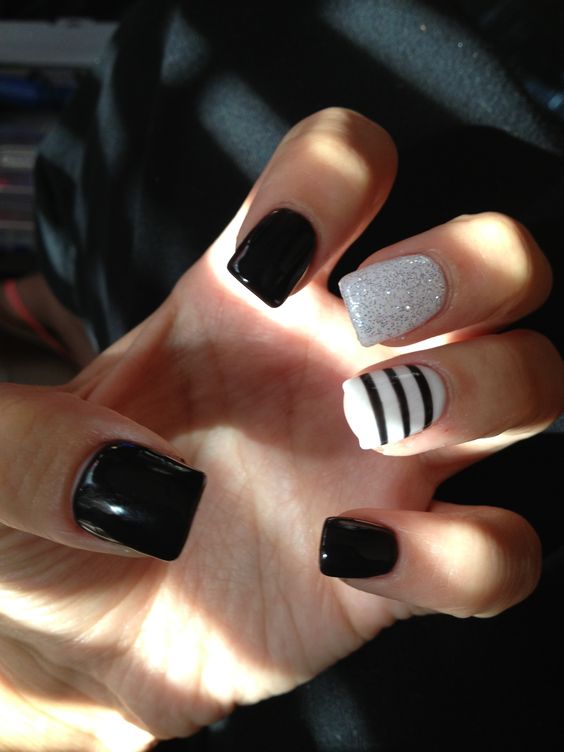 This nail design is quite fresh and brisk for elegant women. Wheter you are young or old, this nail design will never be a wrong choice.
Cool Stars and Stripes Nail Design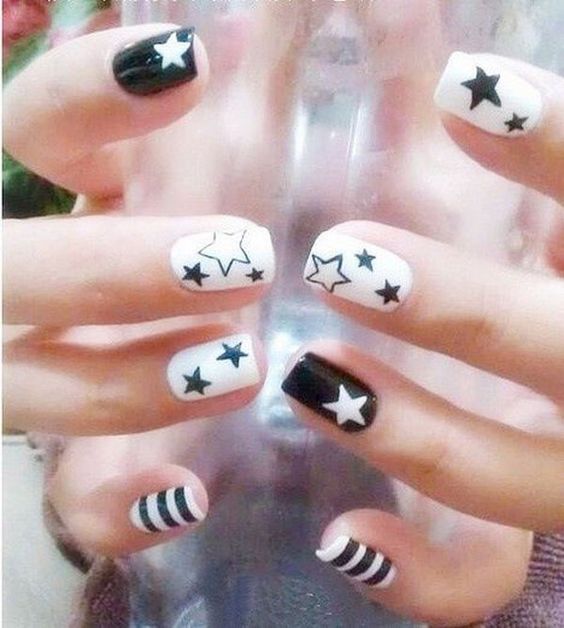 Stars are so cool for young women. The stars and stripes nail design will make your nails appear more stylish.
Lovely Floral Nail Design
Flowers are always the most popular choice for women. This floral nail design is very pretty and trendy for both younger women and more mature women to experiment with.
Lovely Black and White Nail Design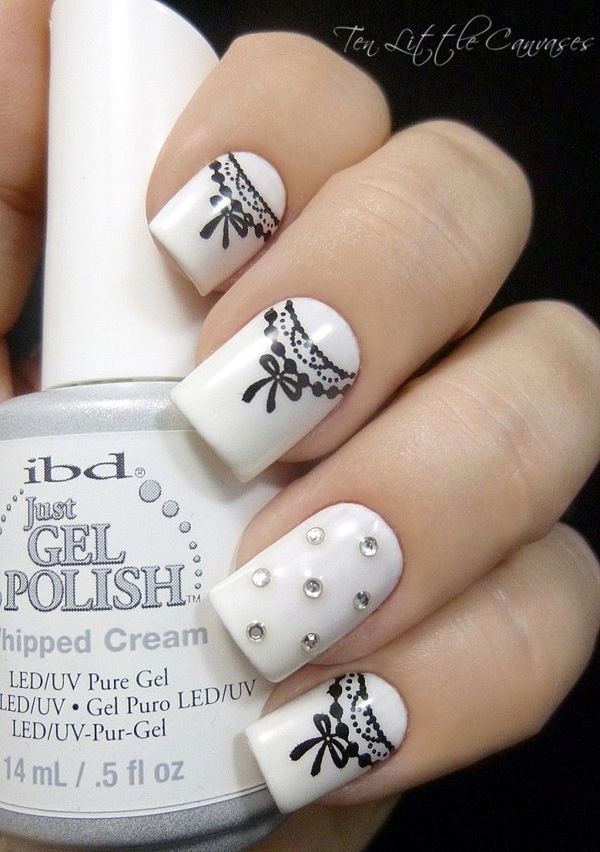 Black and white nail design can be lovelyas well. The bows and crystals make this nail design a best choice for those sweet girls.