Celebrity Hairstyles: Maria Menounos Hairstyles
Get hair inspiration from Maria Menounos' latest hairstyles, find Maria's hair styles in this hairstyle gallery, from romantic curly hair, updo to casual long straight hair, chic ponytails, Maria always looks great! Check it out.
Maria Menounos(June 8, 1978 ) is an American actress, journalist, television presenter and occasional professional wrestler, she loves to wear long wavy curly hairstyles, with or without bangs, Maria Menounos' hair color is dark brown.
Maria Menounos Messy Hairstyle – casual loose curly hair style for long hair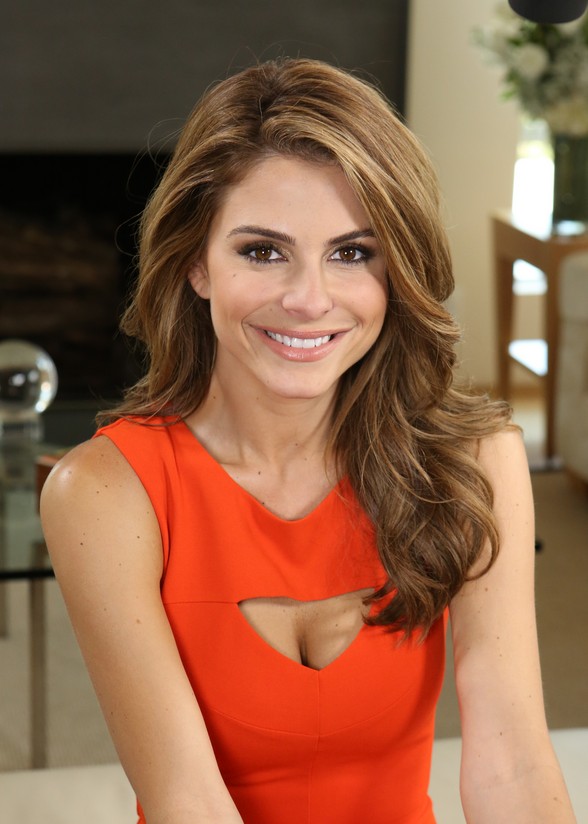 This is a great carefree style that works for various lengths of hair providing you can get plenty of volume into the hair. Here, Maria Menounos teams loose waves with a gentle side parting and a tousled look for a style that is a little messy for that effortless, bed-head look but still has plenty of shape and style. Those fine highlights look great and add some extra detail to the style.
 Maria Menounos Long Wavy Hairstyle: romantic wavy hairstyle for Valentine's Day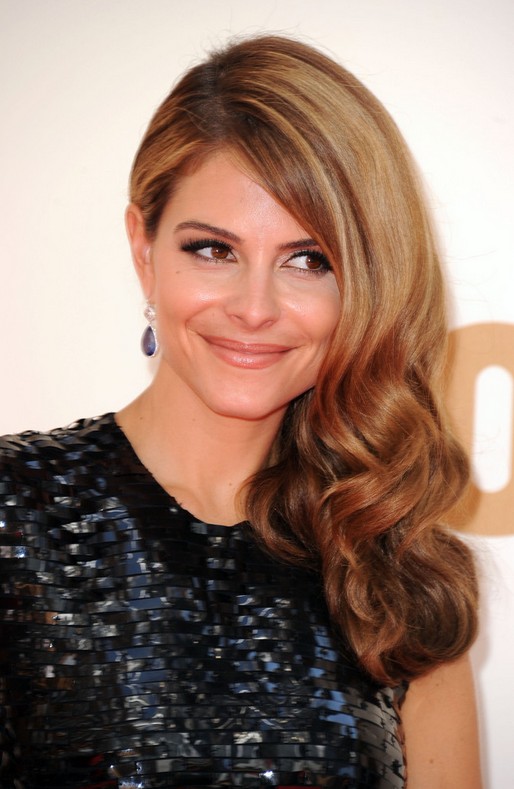 With broad swathes of blonde streaking her naturally brown hair and hints of copper throughout, this style is perfect for light to medium skin tones. This is a retro-inspired style with so much bounce and movement, and a real Hollywood glamour feel to it; the side parting and the way the hair has been brought forward and allowed to flow in big beautiful waves is just stunning. This romantic side parted long wavy curly hair style is great for heart, oval, square faces.
 Maria Menounos Long Straight Hairstyle – casual hairstyles for women over 30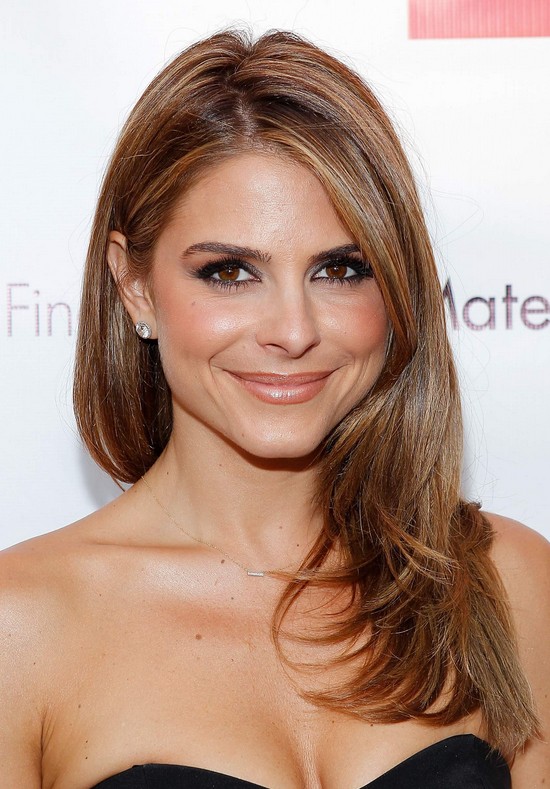 Maria Menounos wears her sleek locks straight with just the hint of a curl at the very ends to soften the look. To avoid a flat look, she has a relaxed parting with strands of hair to either side, again softening the style so that it is more flattering. By working in some gentle volume towards the back of the head, Maria creates shape that flatters an angular jawline.
 Maria Menounos Long Hairstyles – sexy long wavy hair style with side swept bangs for thick hair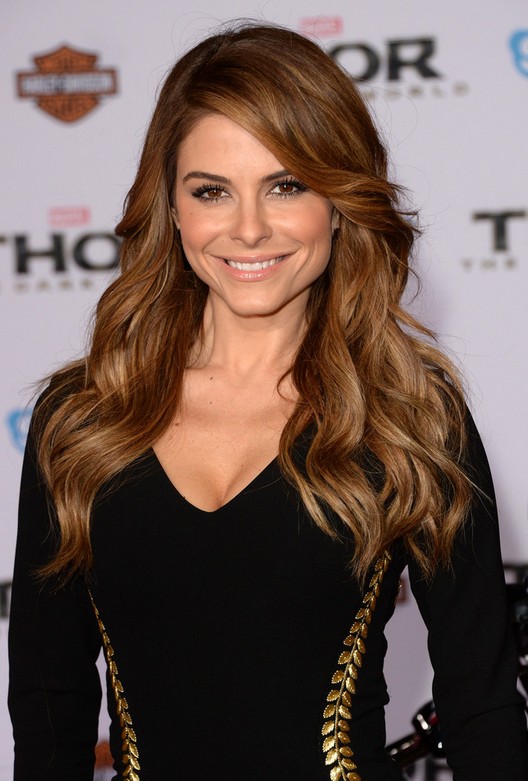 This shot of Maria Menounos is like a lesson in perfectly highlighted, multi-tonal hair that looks natural and three dimensional with the perfect range of brown and blonde shades. The long style is a great look for Maria as well; subtle volume on top and a sweep to the front of the hair which then flicks back gives this style a flattering shape. Loose waves finish the look perfectly for a laid-back feminine style.
 Maria Menounos Hairstyles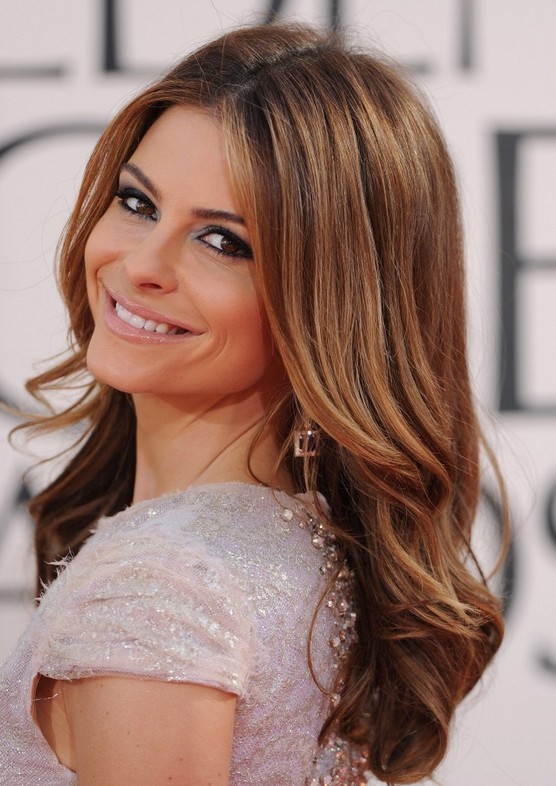 This is a fantastic everyday style that works as a casual style and still looks great out on the town or at a more formal occasion. Here, Maria Menounos shows off her multi-tonal, gorgeously thick hair with a simple central parting and subtle, loose waves towards the bottom of the lengths. The highlights really steal the show here, really lifting the hair and creating light and texture.
 Maria Menounos Braid Hairstyle: messy Side Fishtail braid for summer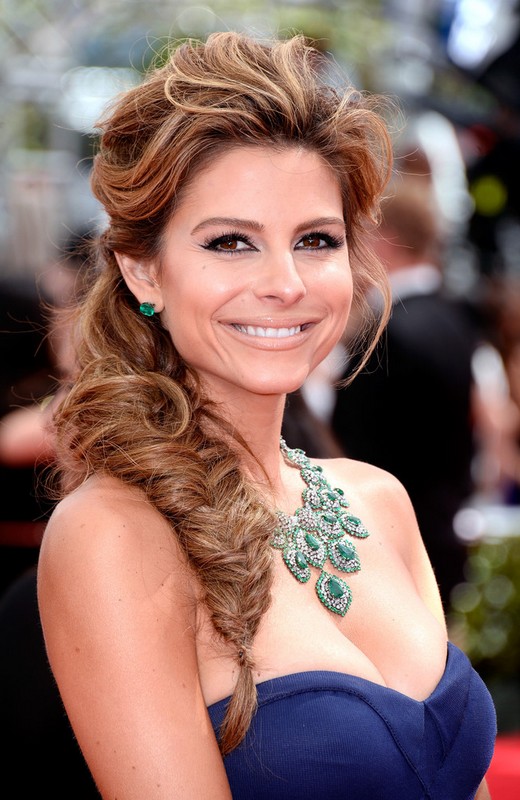 This is a fishtail braid and a half! With so much hair to work with, Maria Menounos opts for a loose, thick braid. To make this work, she works in tons of volume at the roots and sweeps sections of the hair from the front of the head back. The result is a style with loads of impact; a bold look which does overpower Maria's fine features slightly. Best summer hair styles ever!
 Maria Menounos Hairstyles 2014 – casual high Ponytail for women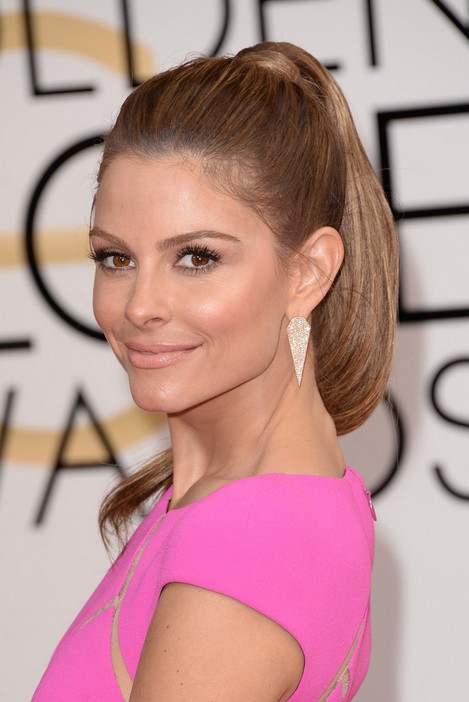 Maria Menounos pulled her hair back into a goddess-worthy high ponytail for the Golden Globes.
Maria Menounos Medium Straight Hairstyles – layered shoulder length hair for women over 30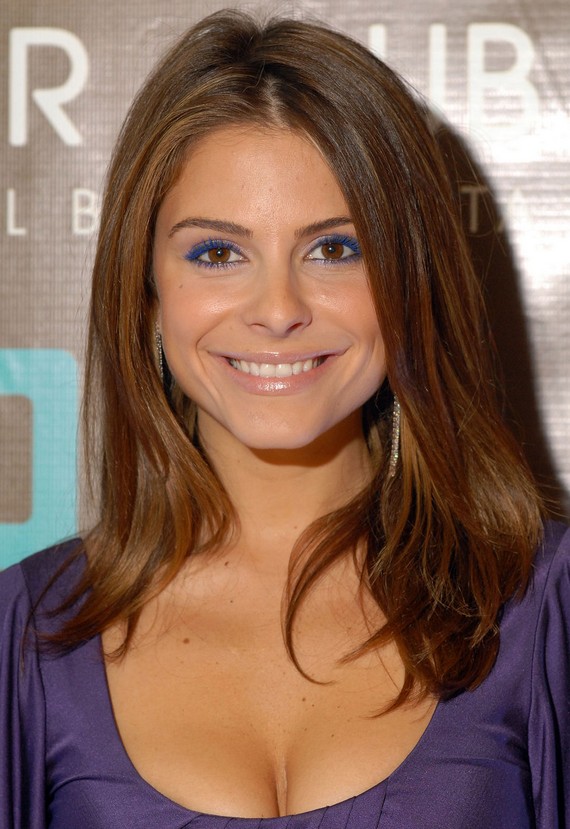 Maria Menounos medium Wavy Haircut for Women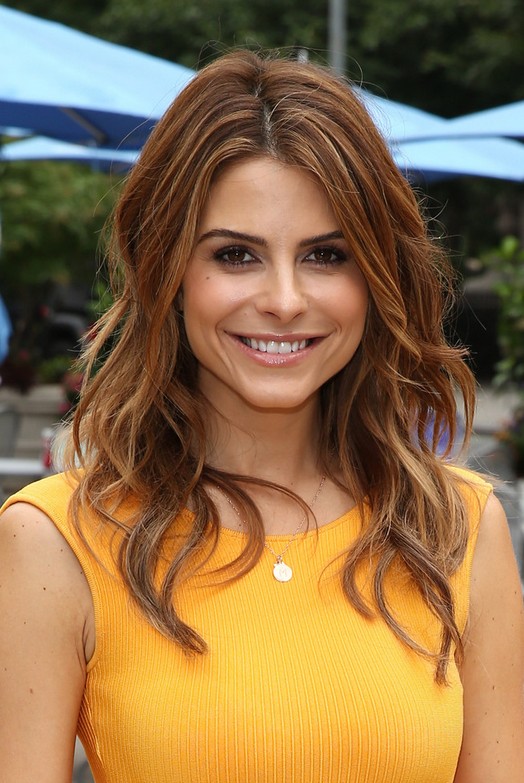 To get Maria Menounos' red carpet waves, dry with a round brush and then curl in wide sections with the tip of the barrel facing the floor.
Maria Menounos hairstyles: Half Up Half Down Hairstyle for Prom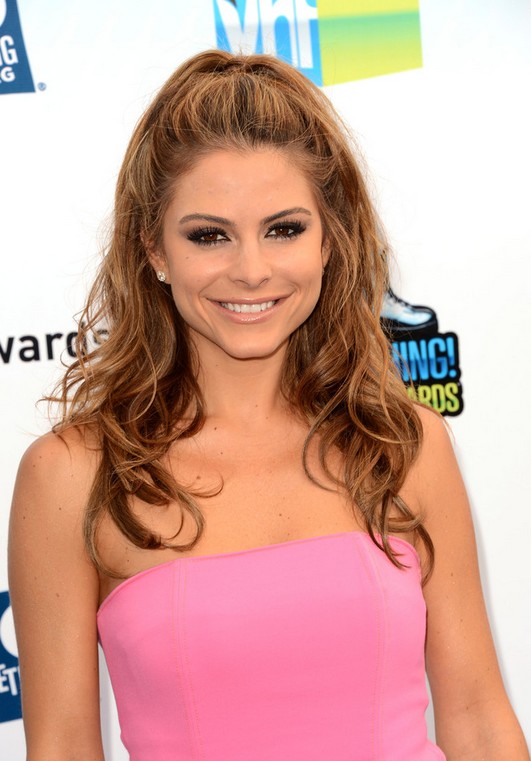 Need a beautiful half up half down hair style for the prom night? How about this one from Maria?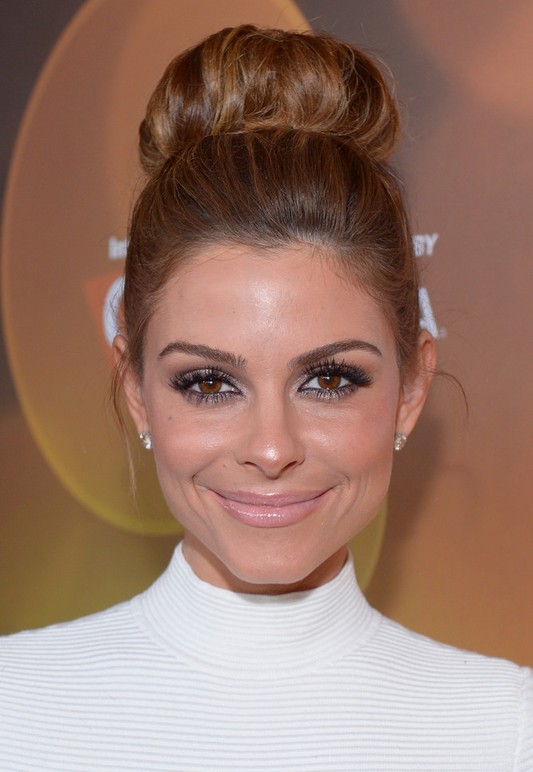 Maria Menounos channeled the '60s with this voluminous high bun during the Variety Breakthrough Awards.
Find more Maria Menounos and latest hairstyle for 2021 on our site.