16 Super Chic Summer Outfit Ideas
If you ask me what the most popular outfit elements are for summer, I would like to tell you the answers are flowers, stripes and geometric prints. Of course, you can't miss the pastel colors and chiffon dresses, too. Have you renewed your summer closet yet?
If you still don't know what to wear this summer, just stay here and check out what we have prepared for you today.In the gallery below, you are going to see 1 most fashionable and beautiful summer outfits. Take your time and get yourself inspired. Enjoy.
Youthful Summer Outfit Idea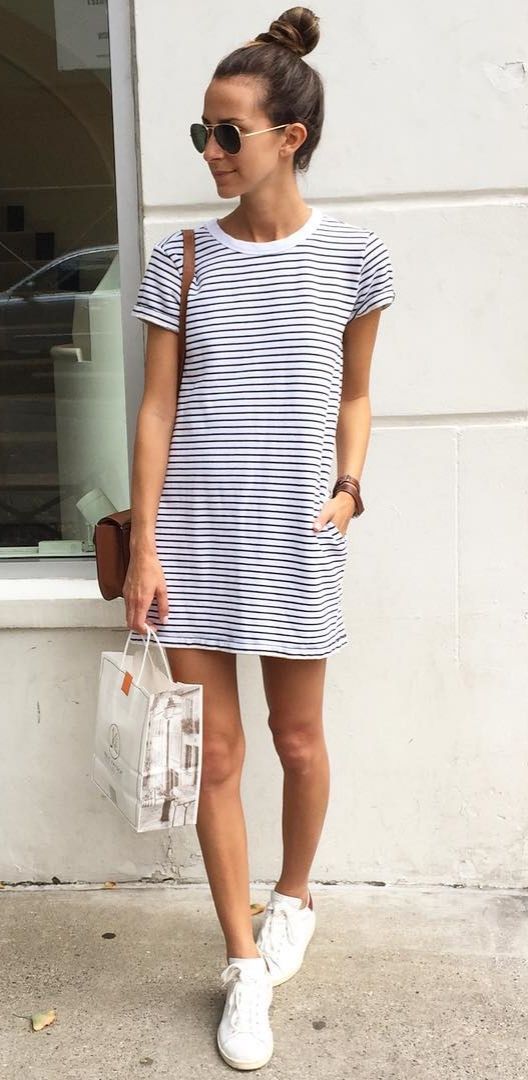 This stripes dress outfit works well to make women look several years old younger. Plus, the white sports shoes make this outfit idea a great choice for a comfortable and casual-chic look.
Effortless Summer Outfit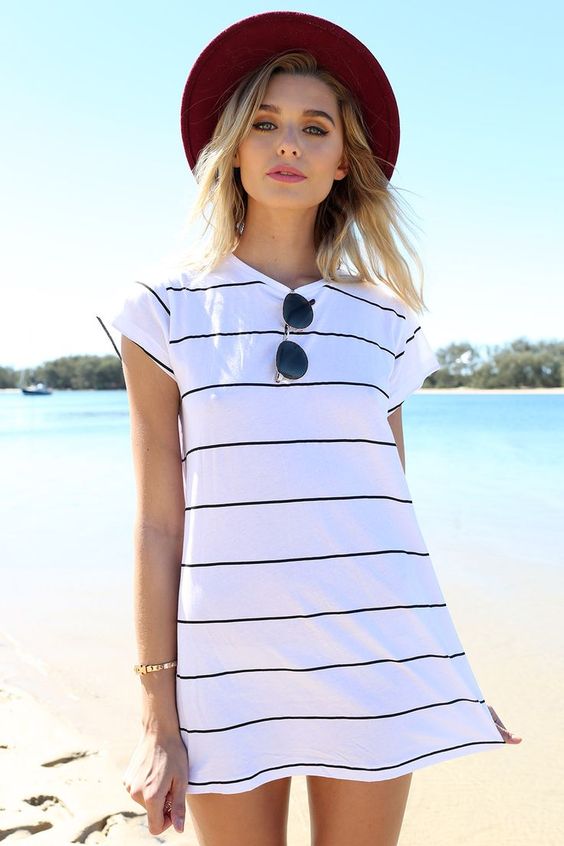 You can wear a simple stripes dress and a hat for a stylish holiday look. A pair of flats is wonderful enough to complete this summer look.
Chic Summer Outfit with Ripped Jeans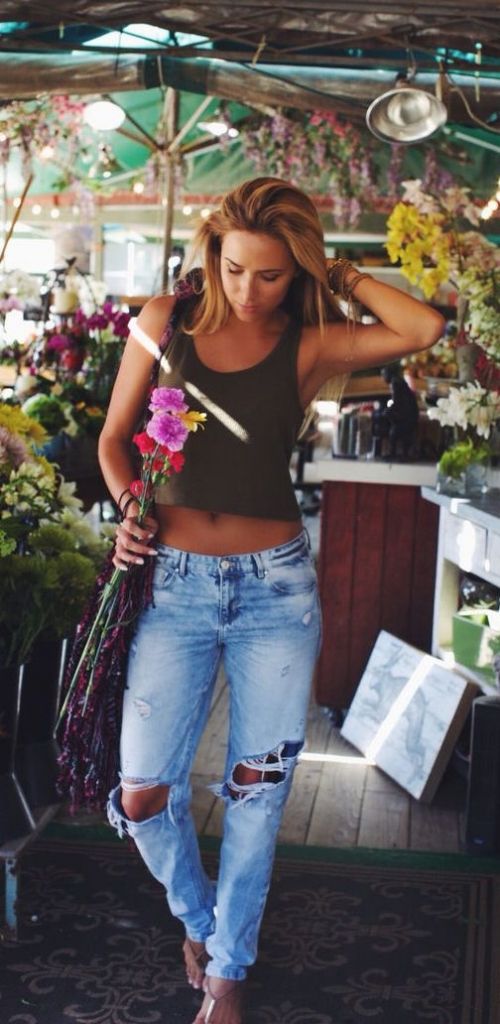 A basic crop top and a pair of ripped jeans can make a super stylish summer outfit. This outfit look is suitable for all casual occasions.
Halter Dress with Geometric Prints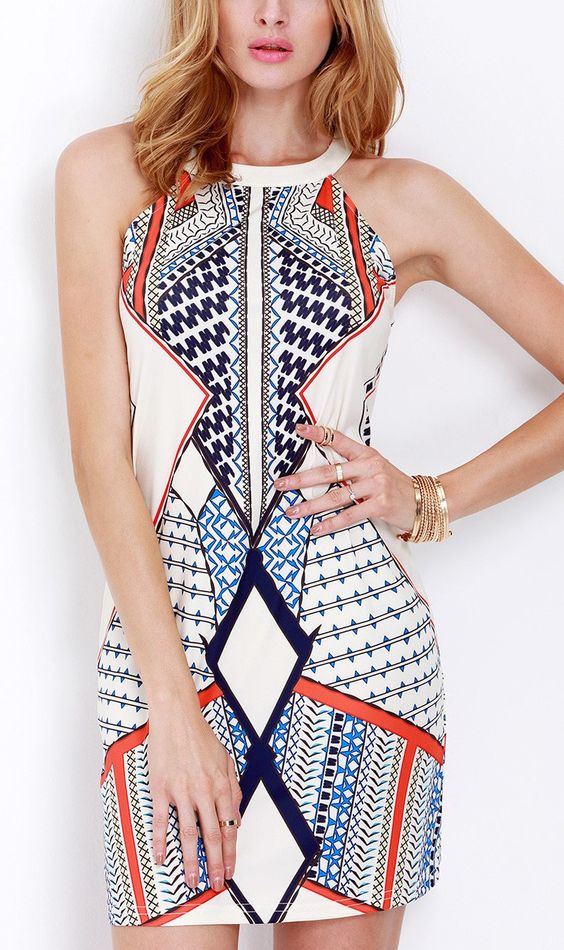 For every confident lady, you can choose a halter dress with geometric patterns. This kind of dress is fabulous to show off your body figure.
Pretty Summer Outfit with Printed Dress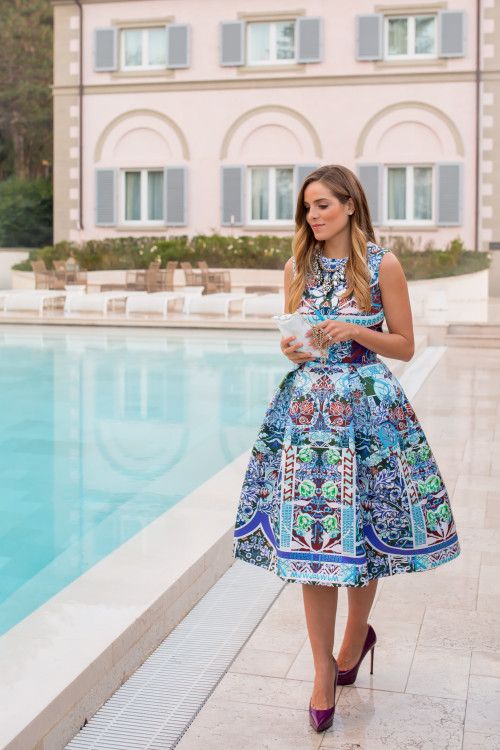 This dress is quite beautiful with the intricate patterns. Whatever your age is, you must be able to pull off a beautiful dress like this.
Black and White Outfit Idea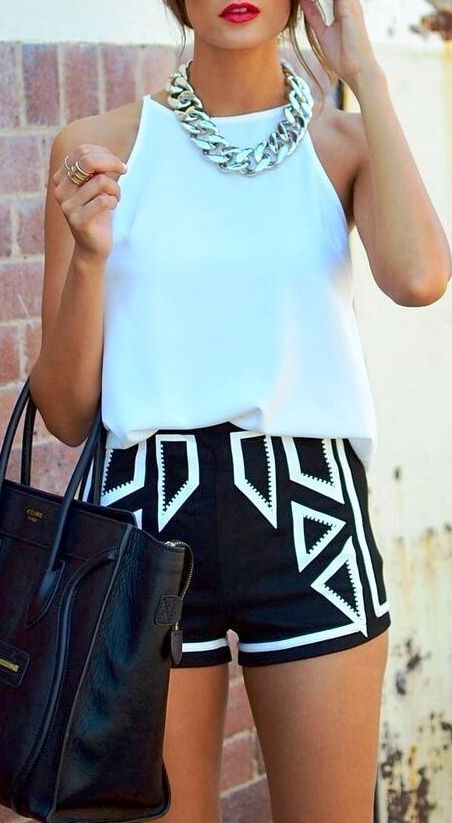 This black and white outfit looks super chic because of the black shorts with geometric patterns.
Geometric Prints Outfit for Summer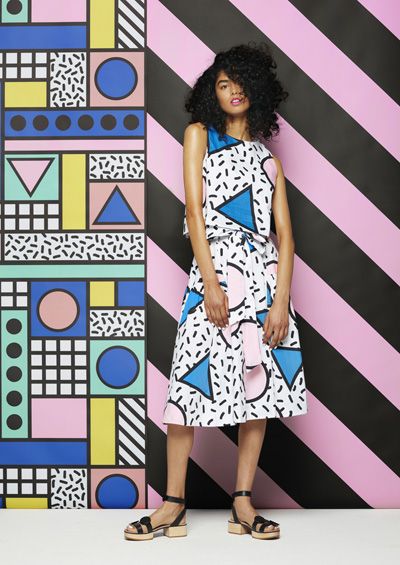 The rounds and triangles will add a lot of fun to your summer look. Beside, blue, pink and white are really beautiful colors to wear in such a bright season.
Fashionable Summer Outfit Idea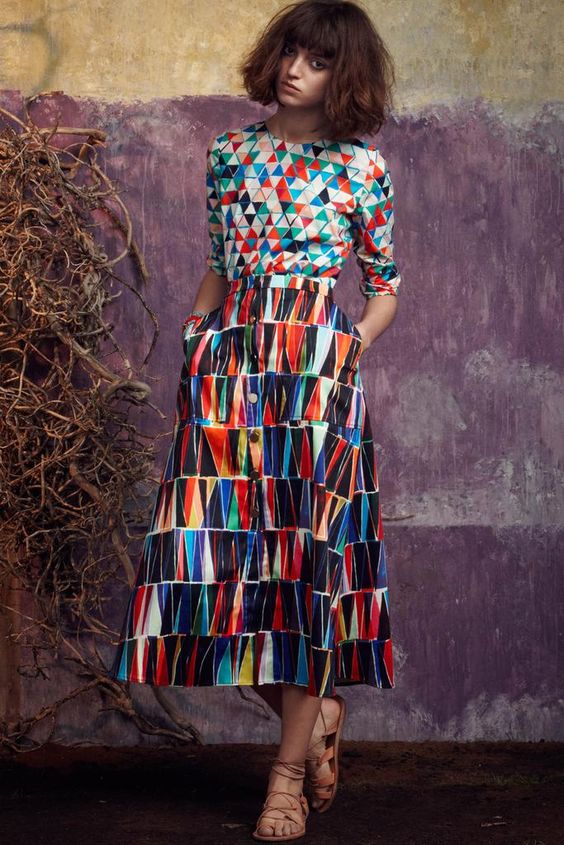 A long dress with geometric prints is just effortless chic. The long dress will make women looks more feminine and it can make you look much taller.
Pretty Chiffon Dress for Summer

Chiffon dresses are rather popular in summer. They are light, soft and ethereal. So, if you want to get an effortless chic summer look, you only need a pretty chiffon dress.
Pretty Summer Outfit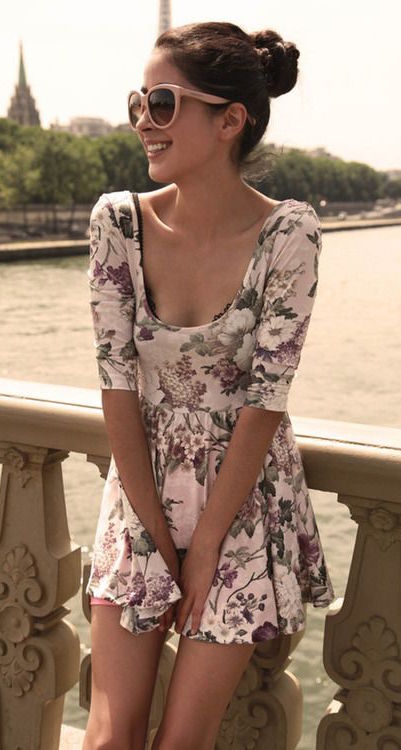 If you don't want to spend too much time in making a chic outfit combination, then you can just buy yourself some floral dresses. For all occasions, the floral dresses will be appropriate.
Fashionable Summer Outfit Idea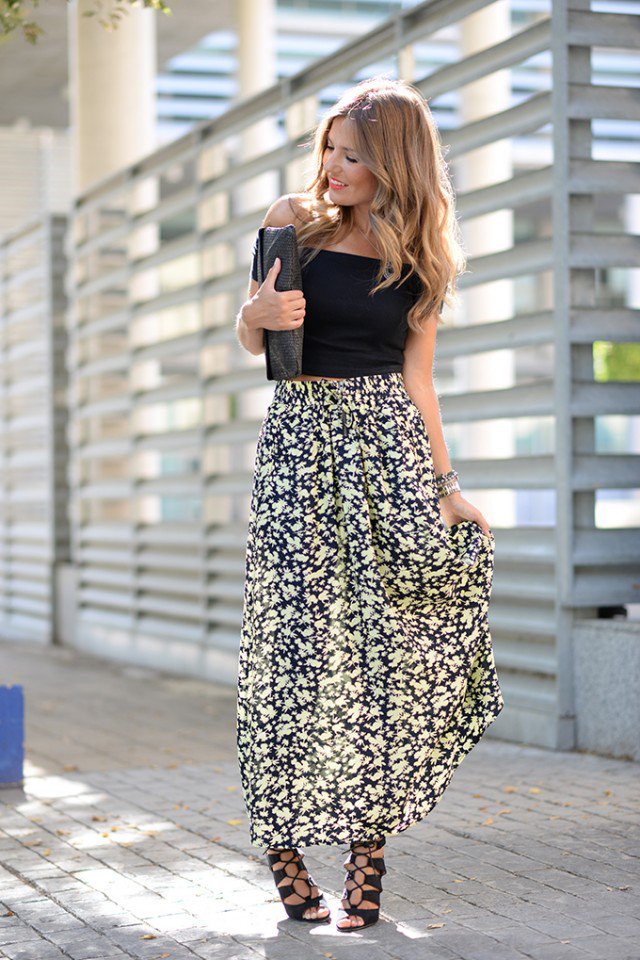 One of the hottest trends this year is "off-the-shoulder". You can copy this idea and pair your off-the-shoulder top with a maxi skirt. This outfit is great for almost all occasions.
Trendy Summer Ouffit Idea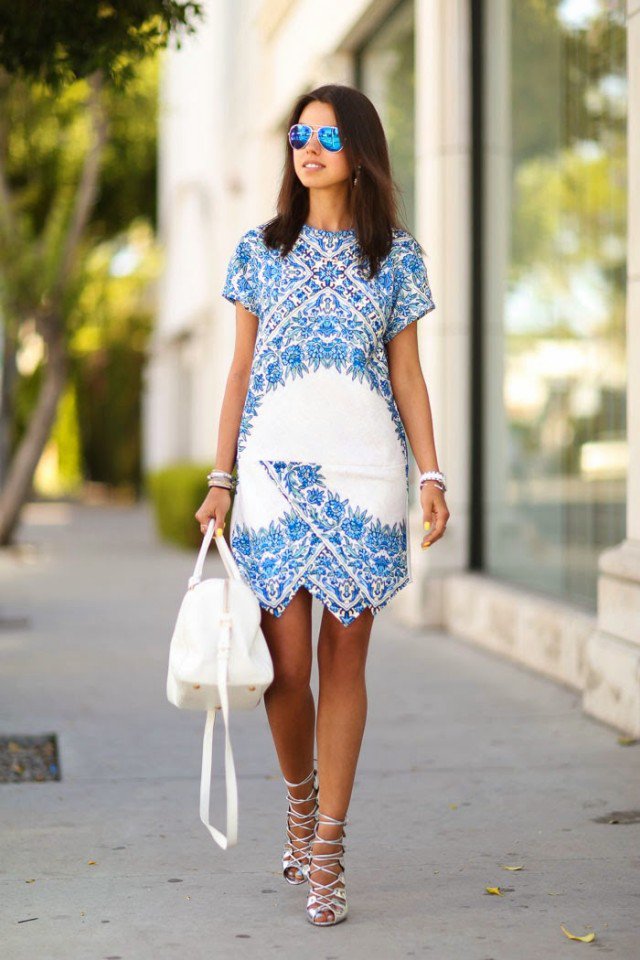 The metallic sandals play an important role in upgrading this floral dress outfit. It's a chic outfit idea for office ladies.
Floral Shirt and Jeans Outfit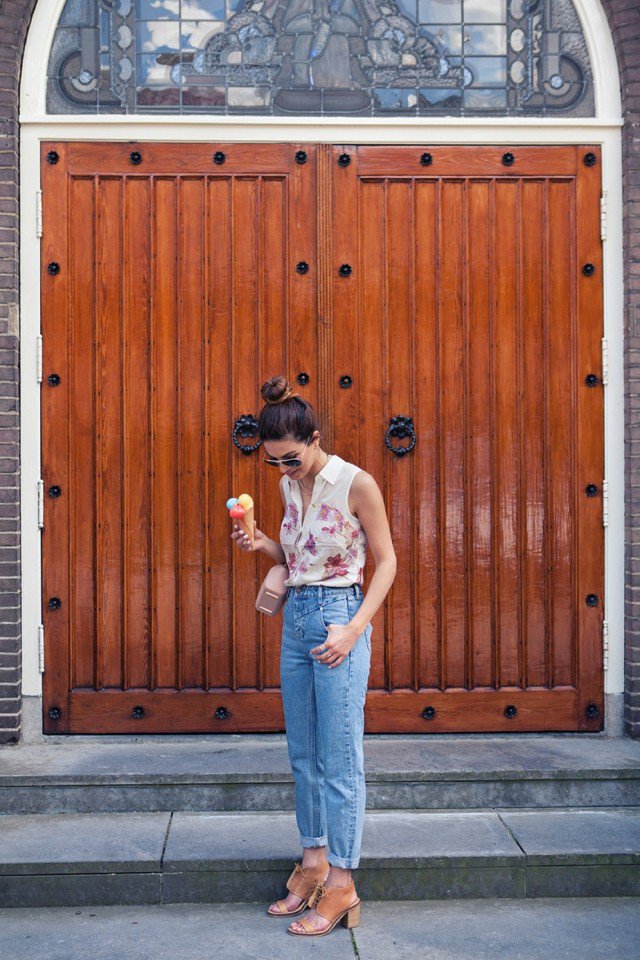 Here is another stylish office outfit idea. Just pair your floral shirt with the baggy jeans! In addition, the mules are rather fashionable for this season.
Floral Outfit for Summer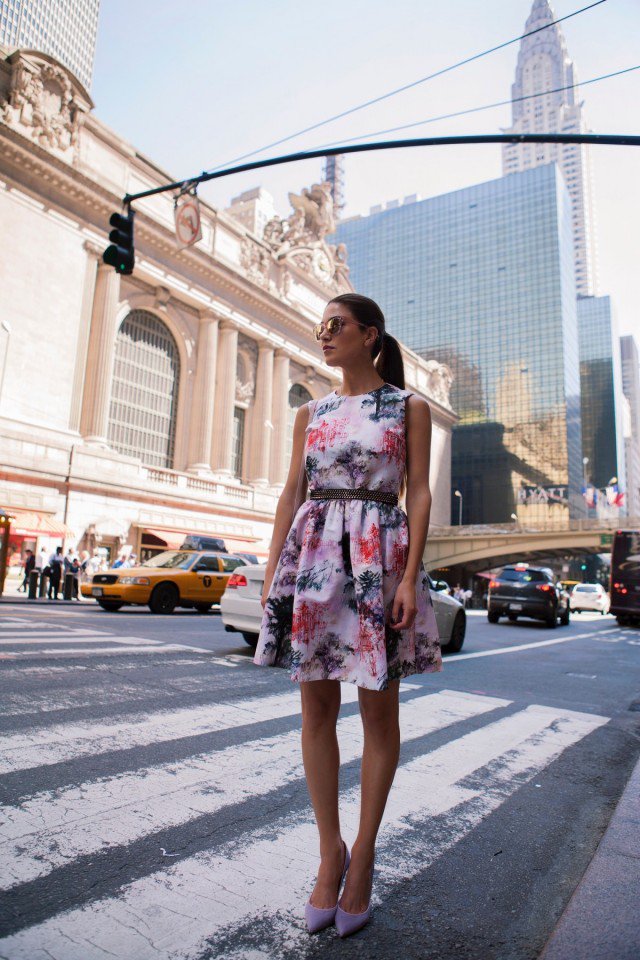 This picture shows us what a stylish summer outfit a floral dress and a pair of pumps will make. By the way, wearing a belt is a smart way to make your legs look longer.
Street Style Summer Outfit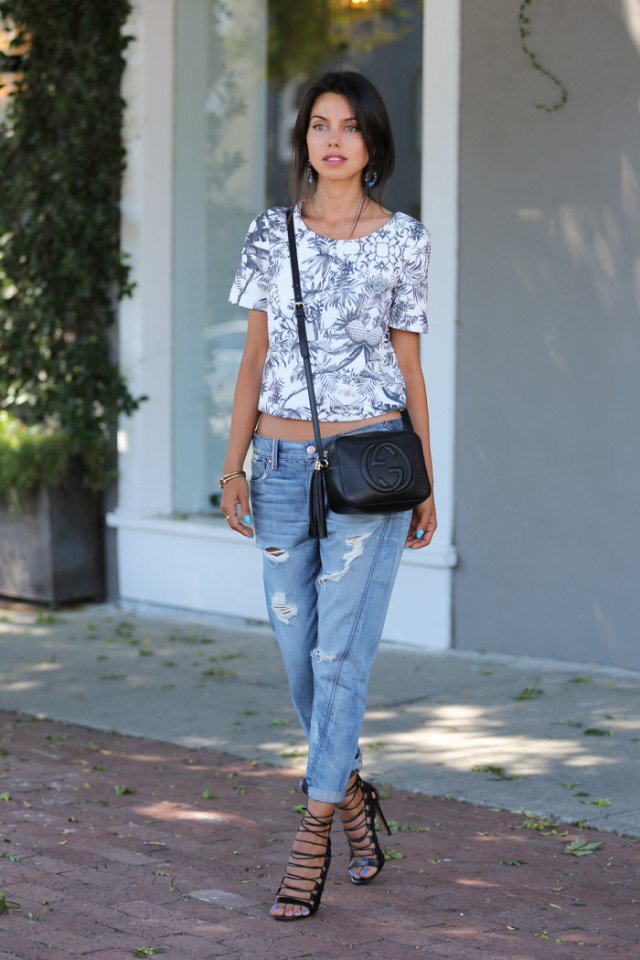 When you are off the duty, a simple printed tee and a pair of ripped jeans are great pieces to make a chic outfit combination. What's more, the roman sandals are so cool to upgrade the whole look.
Boho Chic Outfit Idea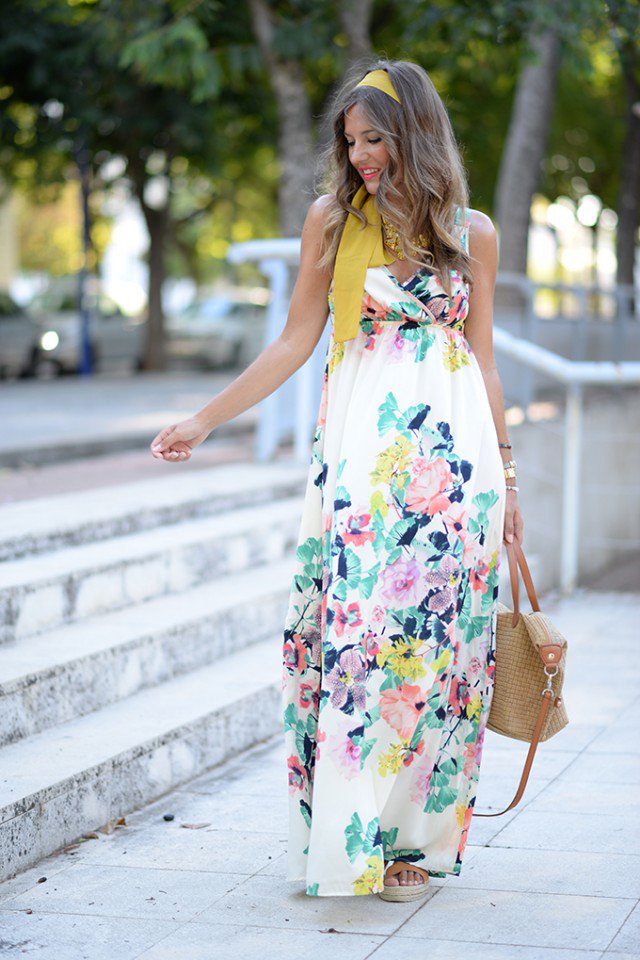 This boho style outfit is great for a beach holiday. As you can see in this picture, a simple hair accessory makes a big difference to the overall look.