Fashionable Office Outfit Ideas for This Season
Office ladies always find it difficute to make a suitable and fashionable attire for work days. So, you need us to offer you some great ideas. Yes, we are always here to help you out when you want to get some helpful information about fashion. In this post, we are going to show you a colltion of stylish office outfit ideas for this season.
You will find it much easier to make your work days combination after seeing the gallery below. All your pants, coats, blazers and jackets seem to find them best companions now. Just stay here and get yourself inspired.
Fashionable Knitted Dress Outfit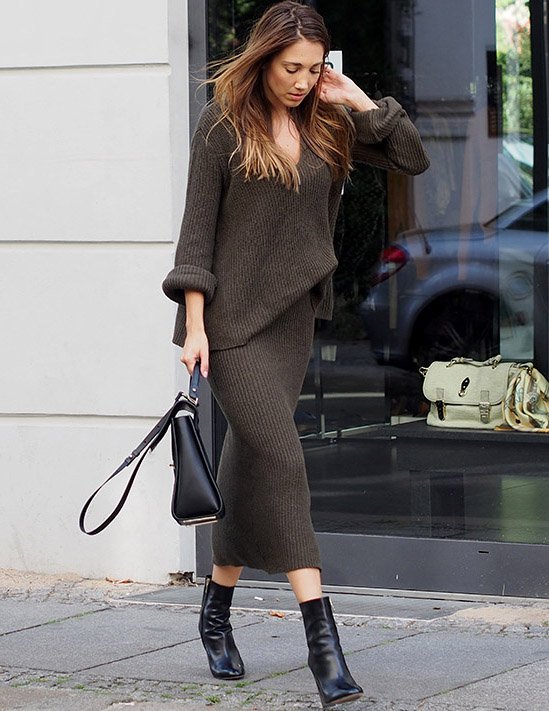 The knitted dresses are rather popular and nice to wear in cold days. To get this effortless look, you just need to wear a pair of black boot to pair this kintted suit and a lot of time will be saved.
Black Leather Jacket with Jeans for Work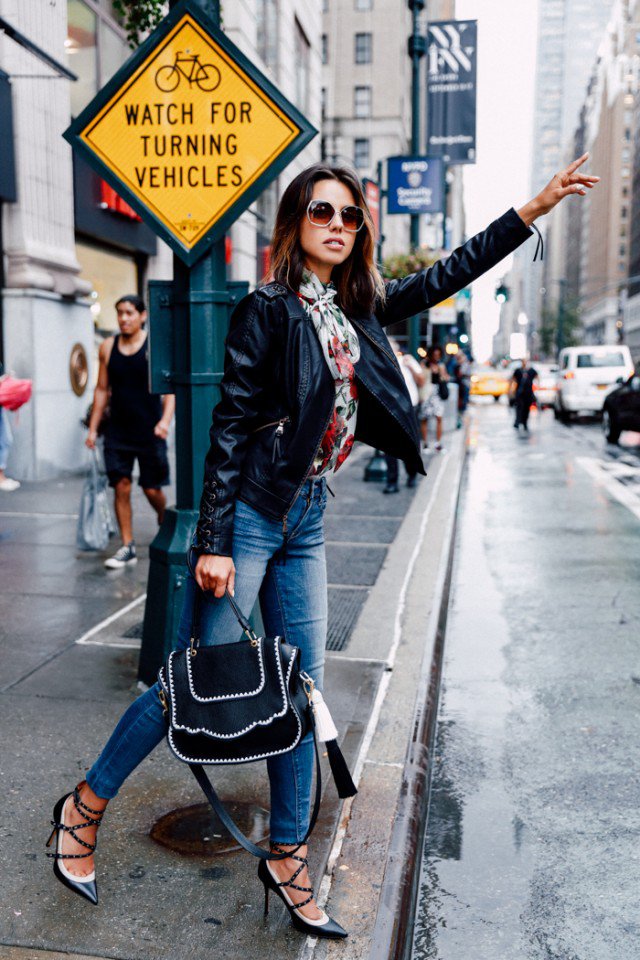 The black leather jacket will make the casual jeans look much more fashionable. In addition, the soft silk scarf will add more feminity to your overall look.
Office Outfit with White Shirt and Jeans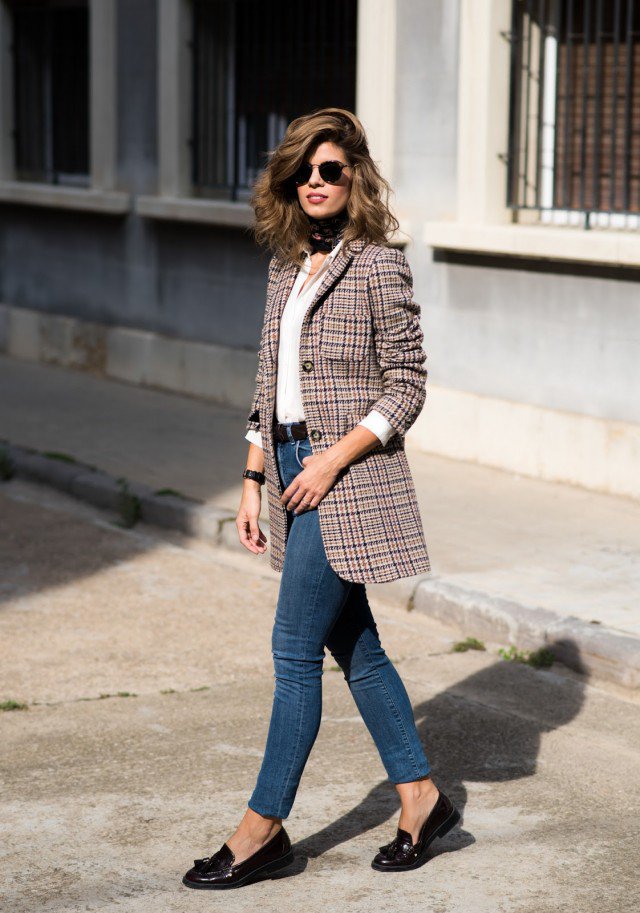 White shirt, jeans and black flat shoes make this outfit wonderful for all women. When you put on a plaid blazer,  your will become more faddish in your office.
Grey Coat, Ankle Boots and A Hat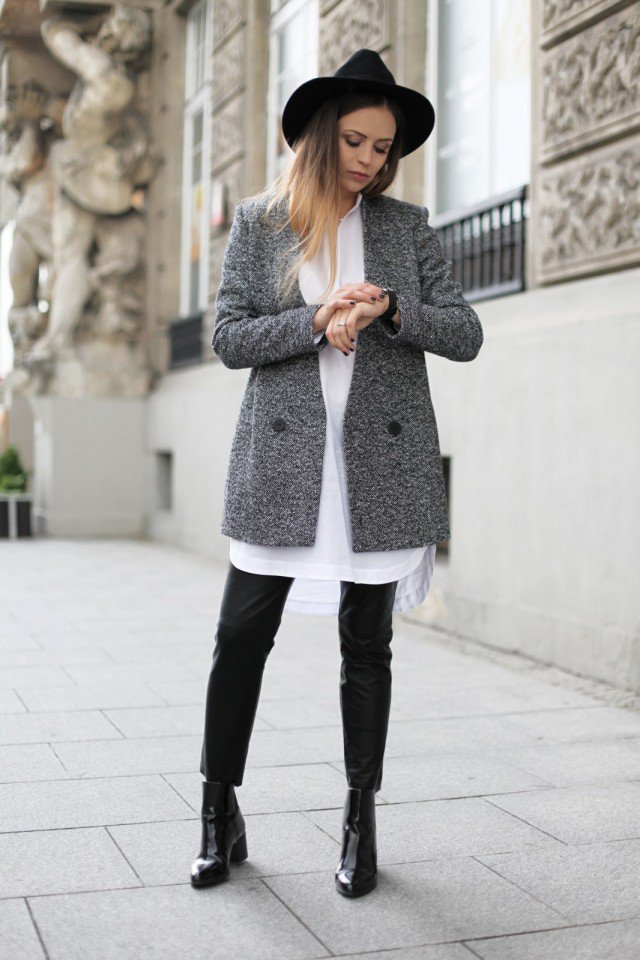 Wearing a hat is also a great way to upgrade your look. You white shirt can still be worn in a cold day as long as you layer a thick coat over it.
Classy Pants Outfit with Black Blazer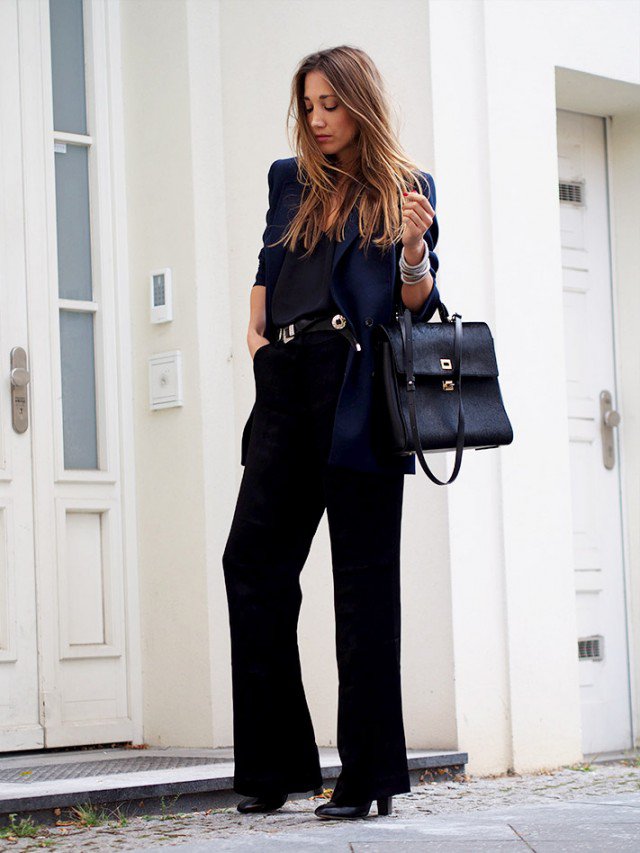 All office ladies will have at least one pair of pants. They just look so fashionable with a stylish dark blazer.
Fashionable Office Outfit with Pants
If you have enviable long legs, so just put on your pants. A simple top shirt is great enough to complete this stunning look.
Warm and Chic Outfit for Work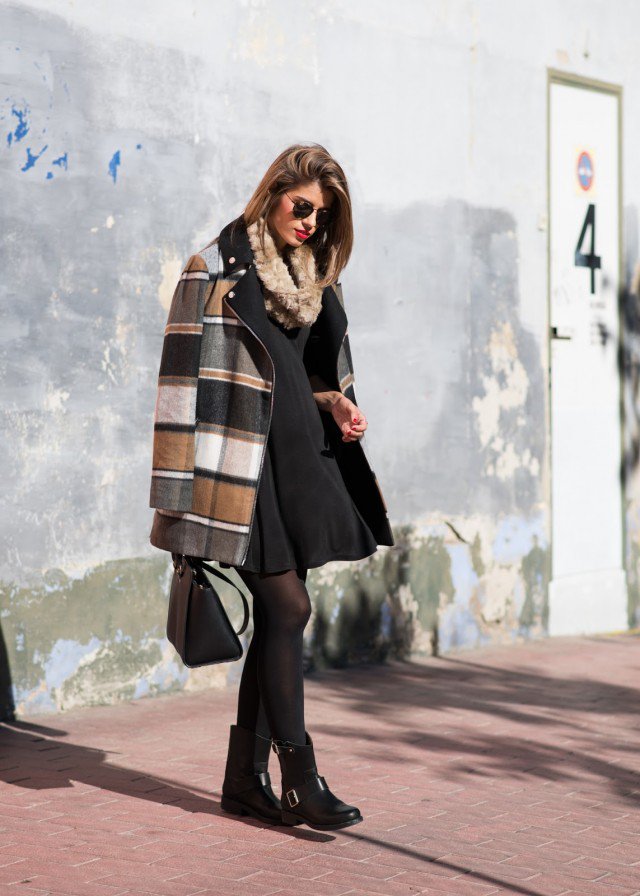 Black dresses are still fabulous in winter. The tartan coat and warm scarf will keep you from coldness.
Fashionable Office Attire with Skirt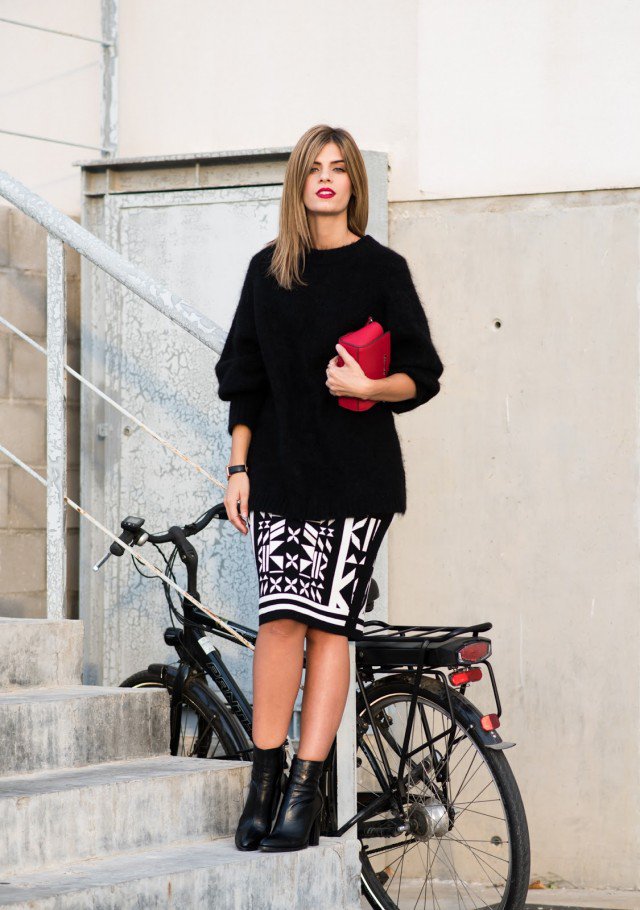 The over-size sweater are quite hot now and the best way to wear it is to pair it with a pencil skirt. If you want to keep warm, just put on your ankle boots. That's quite fantastic to try.
Fabulous Office Attire for Women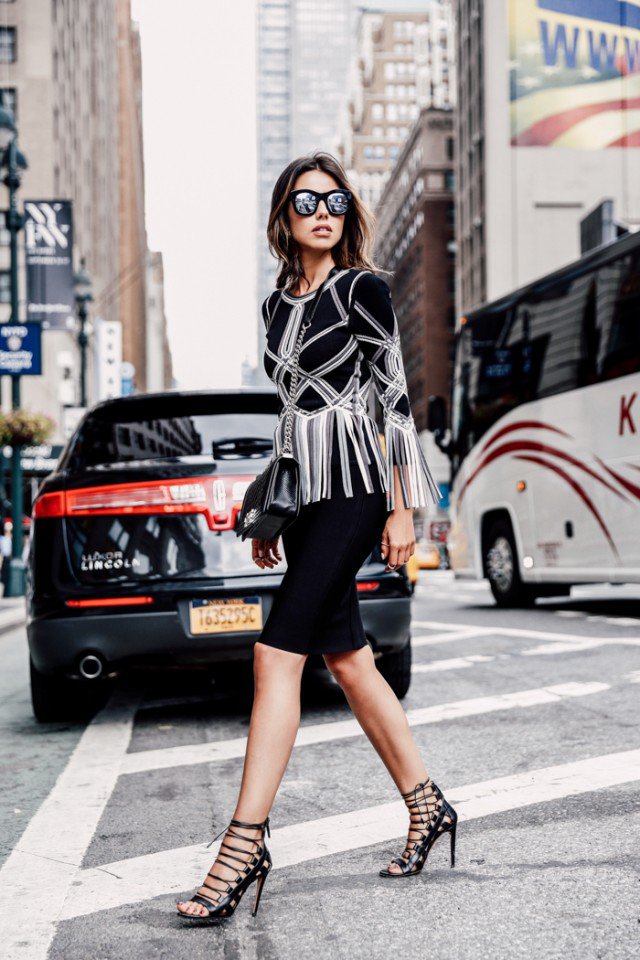 Pencil skirts are the most beautiful pieces in the office. Besides, those fringes will add fun to your overall look.
Graceful Grey Knee Coat Outfit
When days are colder, you can add a knee coat. It will keep you stylish as well as warm.
Black and White Cardigan Outfit for Work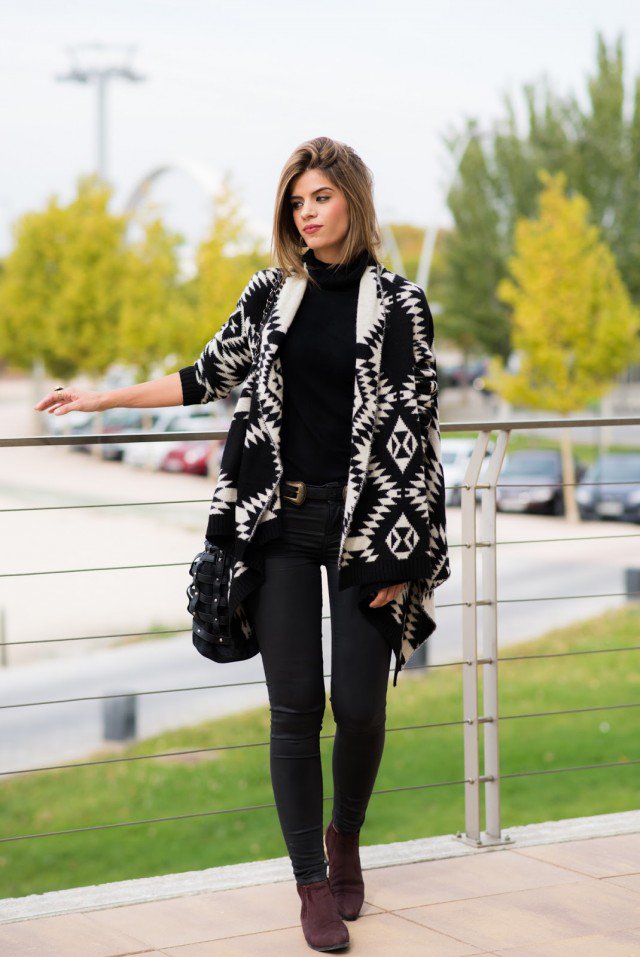 Printed cardigan will help you out when you don't know what to wear in the chilly days.
Faddish Offcie Outfit for Winter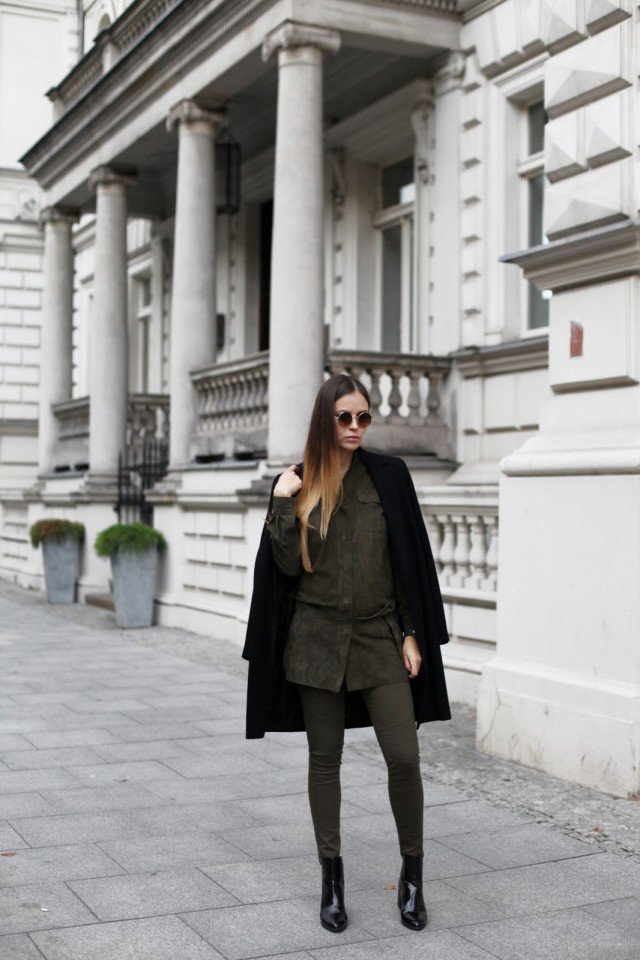 Dark colors make women look cool. If you don't have a black coat, just rush to the mall and get one. It can really make your look more stylish and can go well with any outfit.
Winter Office Outfit Idea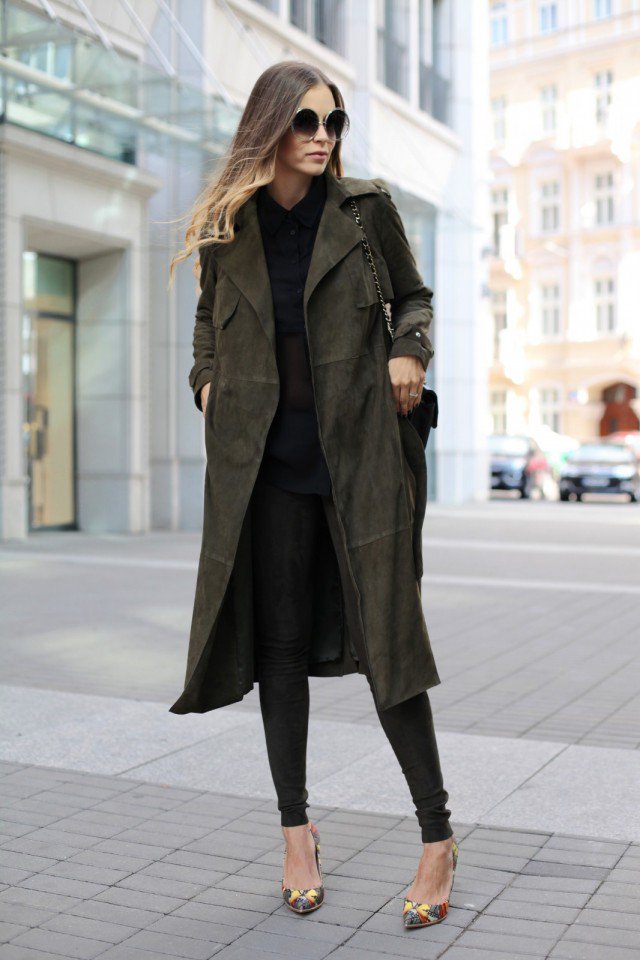 A pair of colorful pumps will illuminate your dark outfit and make your more stylish without any effort.
Effortless Chic Office Attire for Fall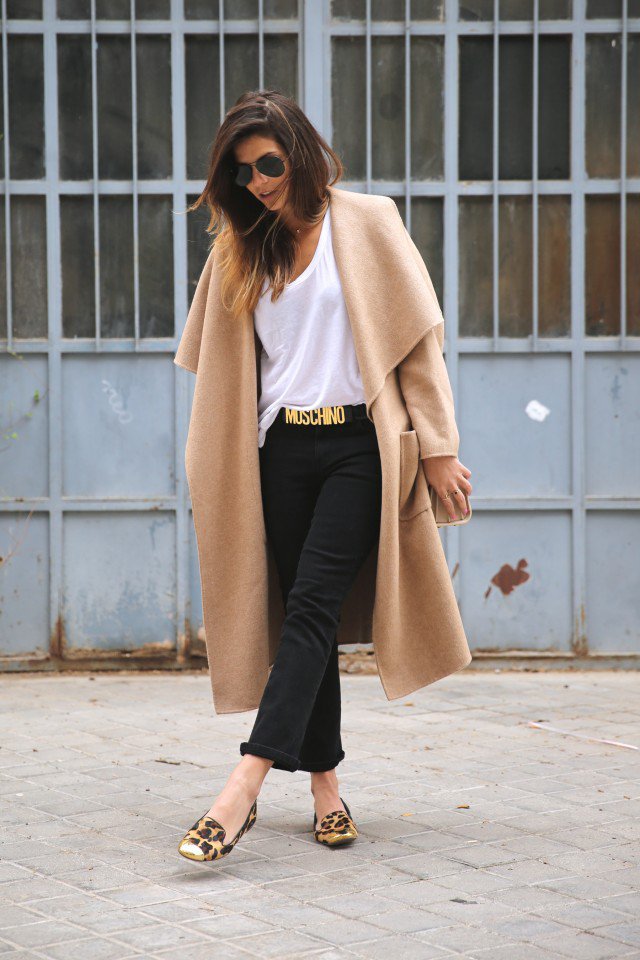 Caual and chic. I'm sure you will feel quite warm and comfortable if you wear your cardigan this way.
White Cardigan Coat Outfit for Work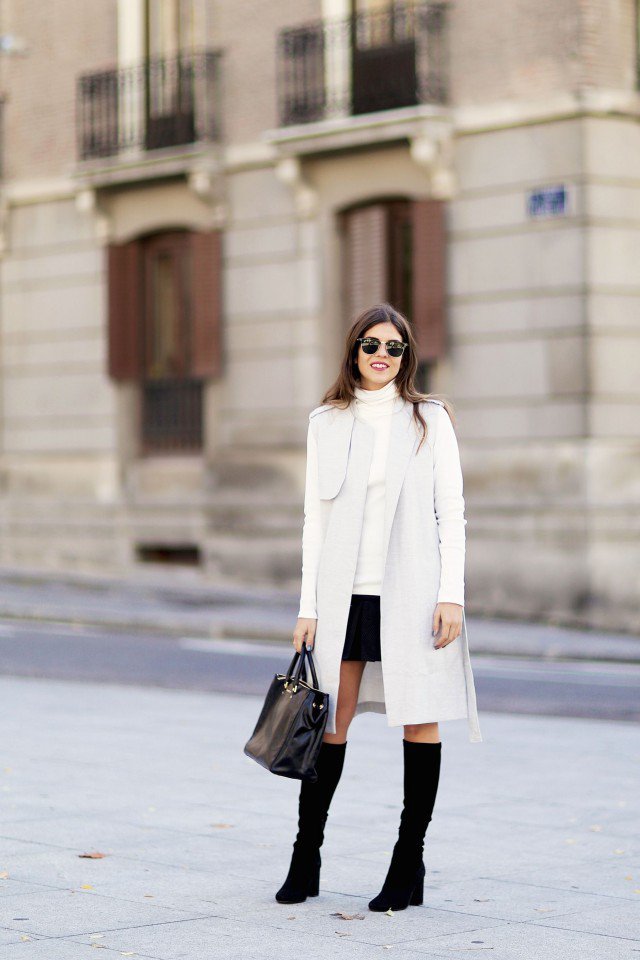 White cardigan is also an universal piece for cold days. Besides, the knee-length boots can really make your legs look thinner and longer.