Beautiful DIY Hair Accessory Tutorials
It seems that women can't say no to the pretty hair accessories.  Why? First, they are really beautiful. And, a beautiful hair accessory will transform any ordinary hairstyle to a more fantastic look. So, we can always see women buying themselves or their daughters diiferent kinds of hair accessoires.
In today's post, we would like to share some useful DIY hair accessory tuotrials with you. They will teach you how to make lovely hair combs, nice headbands and cute bows at home. This will save you a fortune and you will enjoy having your exclusive hair accessories. Sroll down and follow the tutorials. Just make some fascinating hair accessories for your sisters, your daughters and yourselves.
DIY Flower Comb Tutorial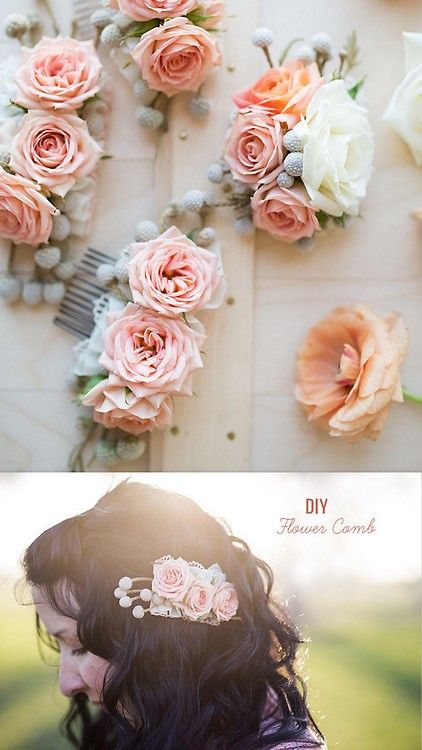 The flower hair comb is looks so beautfiul on your hair. You can wear it with a pretty dress and go for an unforgettable trip. Besides, it is also a great accessory for wedding.
DIY Hair Comb Tutorial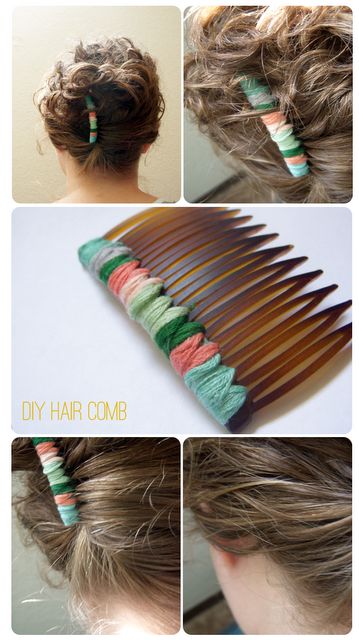 This hair comb has a simple appearance and you can wear it on every daily occasion.
DIY Pearl Pins Tutorial

The humble black bobby pins become noble because these white pearls. Your simple updo hairstyle will look more stylish with these beautiful hair pins.
DIY Star Pins Tutorial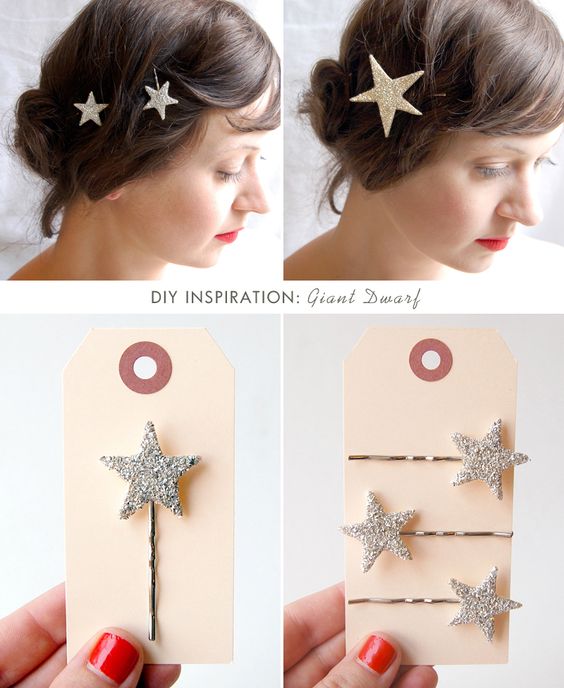 You can make fashionable star pins to beautify your hair. These star pins of different sizes are so pretty that you can even take them as a gift for your friends.
Stylish Star Hair Accessory Tutorial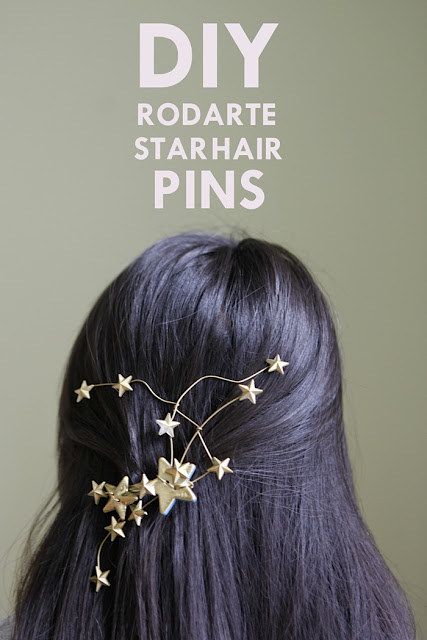 Here is a more amazing star hair accessory tutorial. It's a great ornament to your natural hair. You can wear this nice hair accessory fot proms and parties.
DIY Japanese Style Hair Pins Tutorial

I once saw such pins at the shop and they are so expensive. Now, with this tutorial, I can make the most beautiful one for myself. Little girls will look quite adorable with these cute pins.
Beautiful DIY Headband Tutorial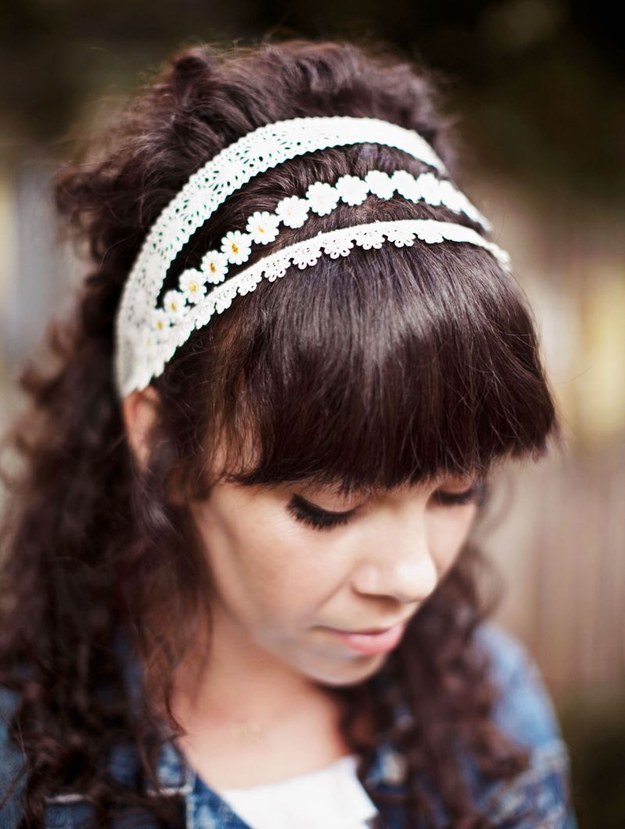 Sometimes, you just can't find a desired headband which is as perfect as the one in their imagination. So, you can be a designer and make a special headband for yourself with the help of this DIY headband tutorial.
 Simple DIY Headband Tutorial

Just take your time and find the material, you can make this simple yet stylish headband for yourself.
Chic DIY Flower Headband Tutorial

A self-made headband will be a warm and memorable present for your little girl. It won't take a long time, but it's such an action full of love.
 DIY  Wedding Headband Tutorial

With robbons, feathers and meshes, this is quite an exquisite headband. Follow the tutoiral and see how to make it. This headband is also a beautiful hair accesosry for weddings and holidays.
DIY Braided Headband Tutorial

It's so amazing that your used T-shirt can be turned into a chic braided headband. This simple headband is a pretty hair accessory that you can wear every day.
Easy DIY Headband Tutoiral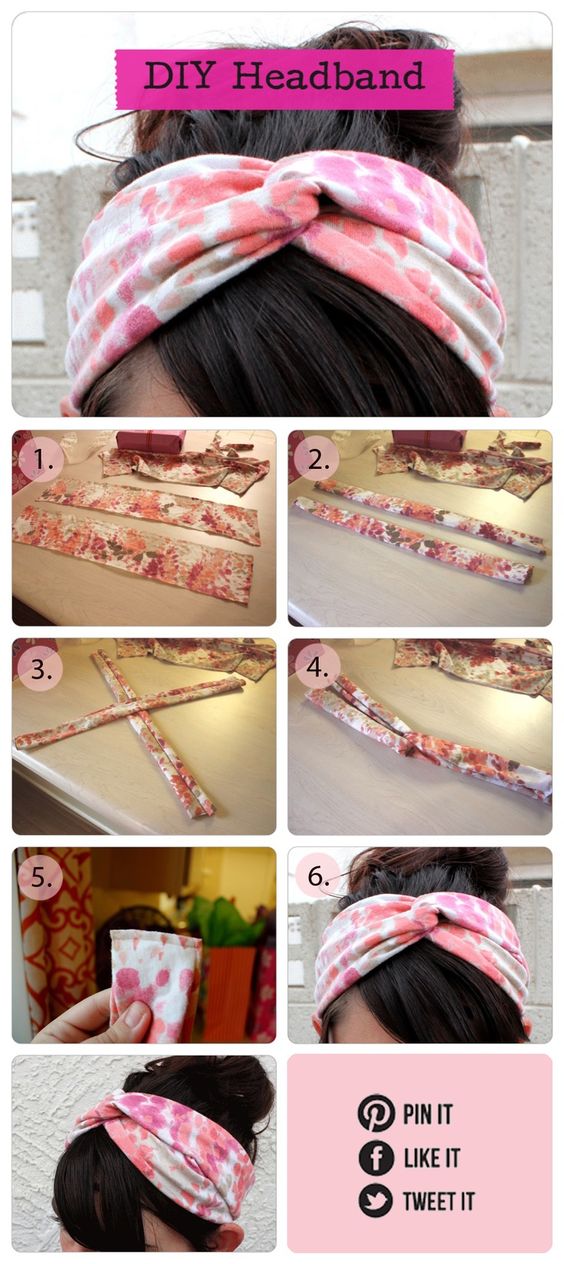 Get some pieces of your favorite cloth and do as what is shown in this picture. Soon, you will get a very easy and trendy headband.
Pretty DIY Bow Tutorials

This tutorial teaches you two ways to get a beautiful bow. You can make some bows and use them as decorations on your headbands, hair pins and even dresses.
Cute DIY Flower Tutorial

This is a tutorial about how to make a flower. I also share it with you so that you can make more stylish flowers of differnt textures whenever you want to make a flower hair accessory.