Celebrity Hairstyles: Blake Lively Hairstyles
1. Blake Lively Braided Hairstyles
Blake Lively goes for a sweet, relaxed style with so many layers of gorgeous straw blonde hair tumbling around her face in loose waves. This pretty style has a touch of Bo-ho chic with the two fine braids tucked behind her ears adding detail and a cute touch of girly style. The colour and the style both work well with her complexion and the whole look is just so flattering; those shorter layers ending at the jawline frame an oval face perfectly.
2. Blake Lively Hairstyles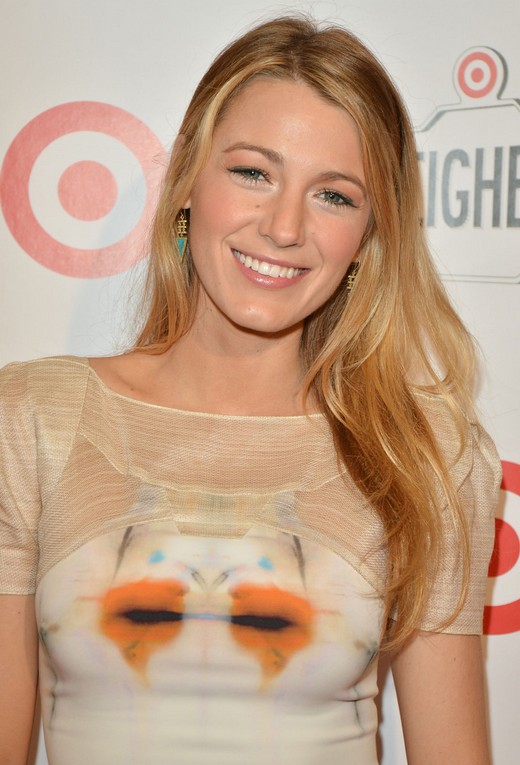 With her hair long and loose, Blake Lively goes for the casual 'girl next door' look that works so well with natural, barely-there makeup and natural looking blonde tones. The colour ranges from mid to light straw blonde, giving her a summery, sun-kissed look that is so feminine and flattering. With layers of soft hair styled with very loose, natural waves. With half of the hair tucked behind an ear and the other half over the shoulder, Blake shows off beautifully soft tresses.
3. Blake Lively Long Braided Hairstyle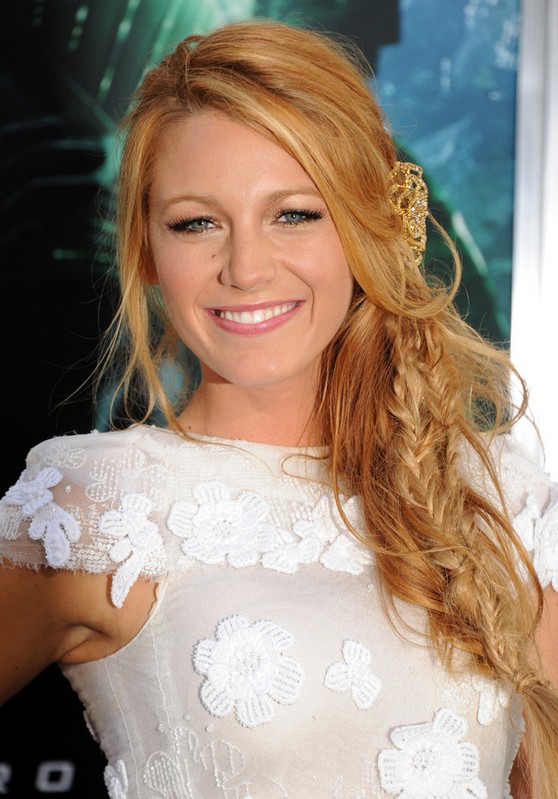 Blake Lively really captures the trend for tousled, sexy hair in this hairstyle which is every bit as full of life as her name. Her hair has a golden base colour with paler blonde highlights for extra detail and texture. With a side parting that allows the hair to be swept to the side and fixed with a beaded hair slide, there is so much movement in this style. The lengths fall in tousled waves and a few roughly plaited braids. While the end result is messy, it is also very flattering, framing the side of the face beautifully.
4. Blake Lively Long Hairstyles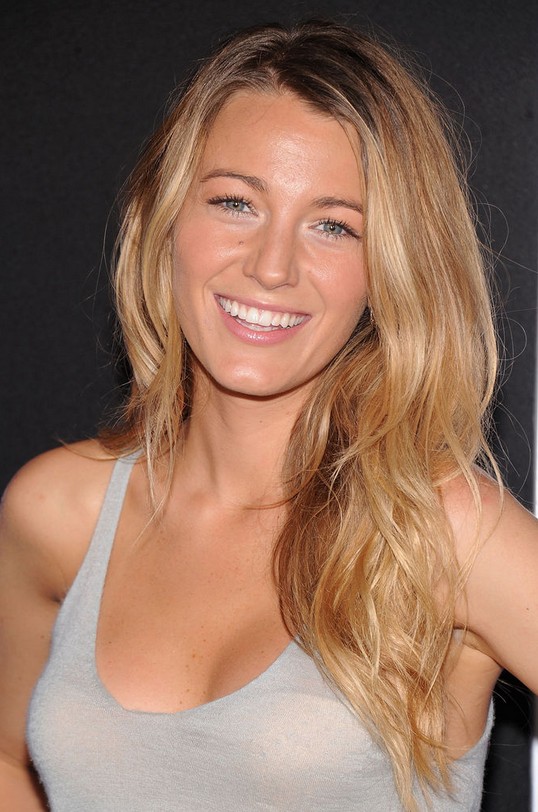 Blake Lively opts for a casual style that looks like she has just come from the beach. This surfer girl style has a rough side parting which allows lots of hair to fall over the shoulder in a very loose wavy style that shows off that stunning range of blonde tones which range from mid blonde to platinum tones; a real sun-kissed colour that works well with her subtle tan and healthy glow. Nude makeup and a relaxed outfit make this a great look.
5. Blake Lively Loose Ponytail: Blonde Long Hair Ideas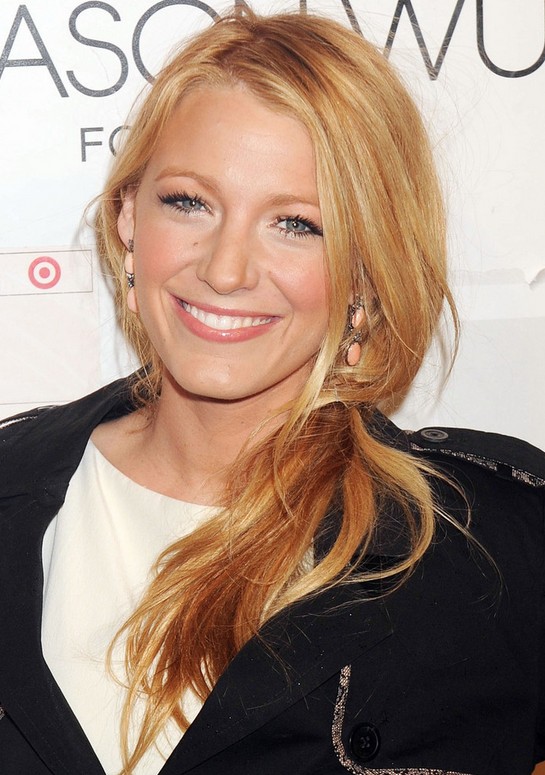 This relaxed, loose ponytail is a laid back style that relies on Blake Lively's warm blonde tones for impact. Her hair is styled in a side parting and then tied back in a ponytail with the lengths brought forward over the shoulder. With just a hint of strawberry blonde and lots of subtle highlights, the colour really suits her complexion. The dressed-down hairstyle has a touch of glamour added by the stunning earrings.
6. Blake Lively Red Hairstyles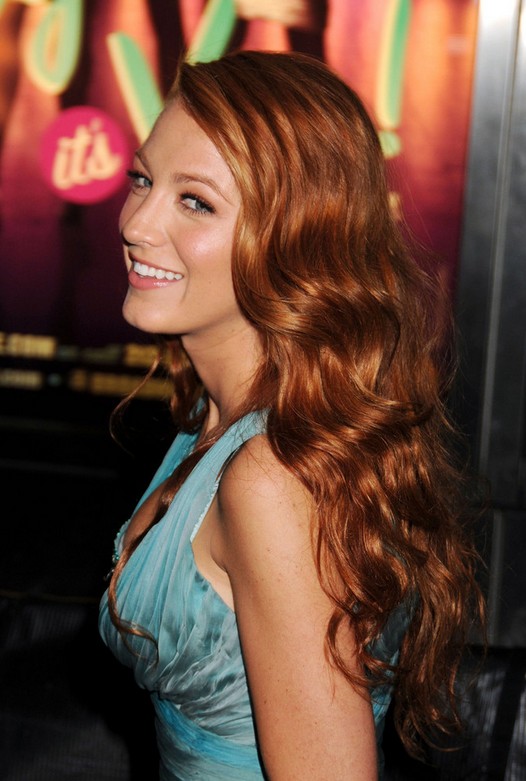 Blake Lively goes red with this gorgeously rich multi-tonal auburn style. Shades of copper and darker red hints make this a really successful colour for Blake and the defined waves which flow softly from a side parting are a great way to show off the depth of the colour. The wave that frames the side of the face is very well judged, drawing attention to great cheekbones and really lifting her skin tone. Red can be a tough colour to wear well, but this is a fantastic example of how good it can look.
Find more Blake Lively and latest hairstyle for 2021 on our site.