30 Cozy Department Decoration Ideas with DIY Stuffs
Are you longing for some wonderful projects to decorate your house which are special yet not expensive? If yes, you are in the right place. In this post, we would like to show you a collection of 30 fantastic DIY stuffs that can be wonderful decorations for your department.
All of these DIY projects are made of used stuffs. Such as an old door, an used bucket and even some copper wire. Why not check these tutorials out and make some stunning ornaments for your cozy home? Scroll down and have a try. Enjoy!
DIY Hanging Shelf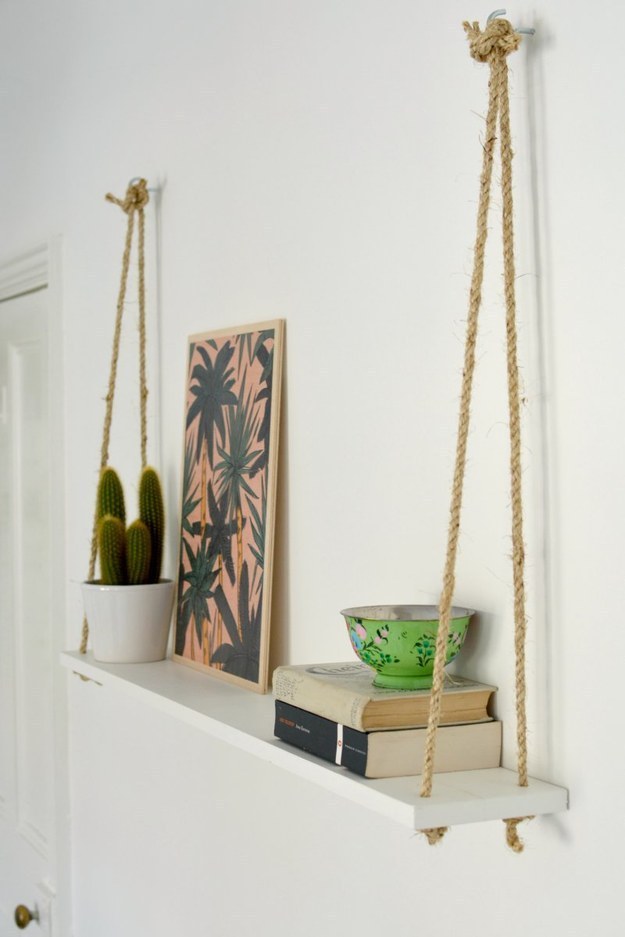 Just like a swing, this simple hanging shelf adds artistic vibe to your wall. Just click the tutorial and make one at once.
Pretty DIY Bench Tutorial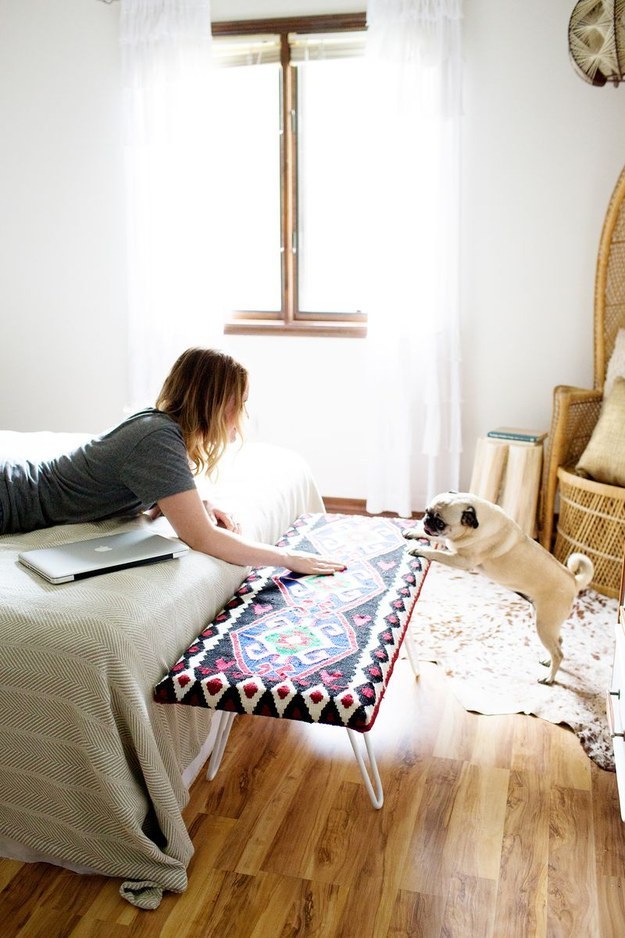 What a beautiful bench! It maybe a comfortable bed for your puppy.
DIY Rug Tutorial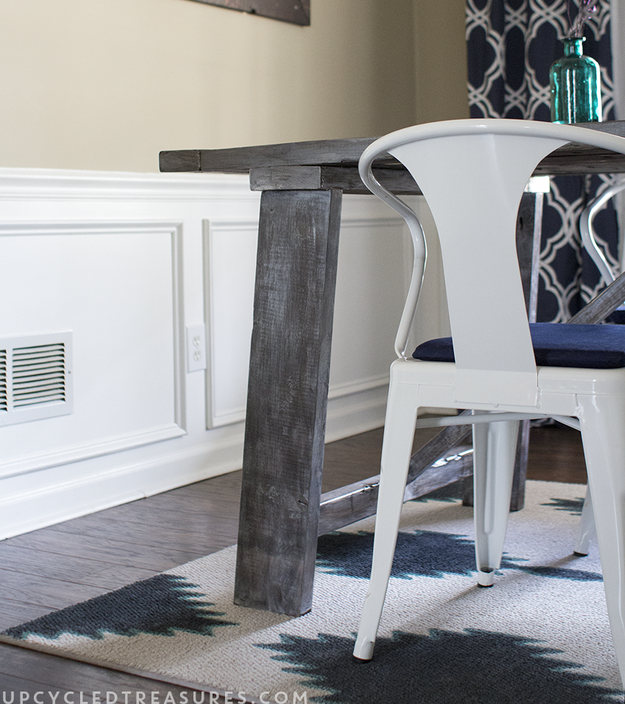 Who can tell that such a stylish rug is made by the used blanket?
Old Dresser Refreshment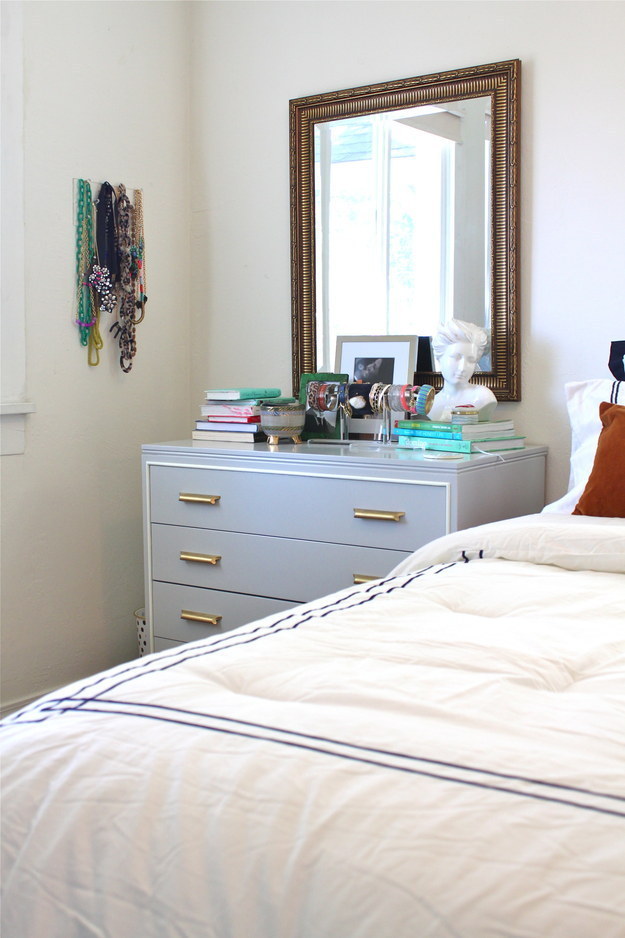 If you don't want to spend a sum of money to buy a new dressing table, just try to renovate the old one. It can be stunning, too.
DIY Pillow Tutorial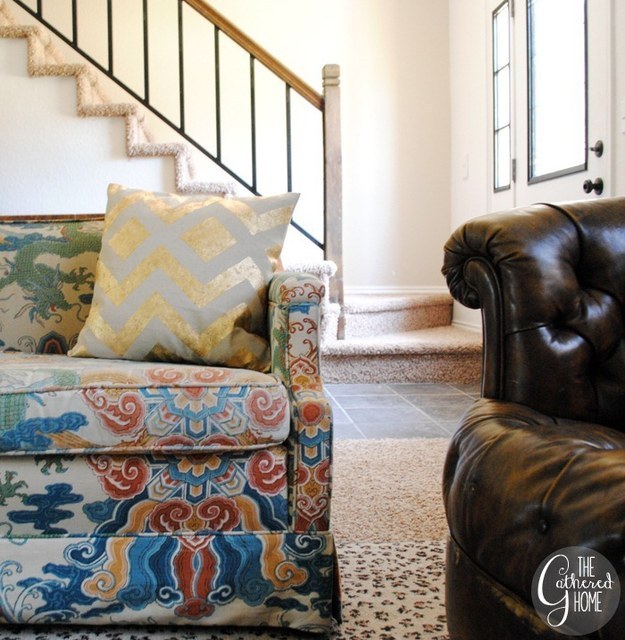 Add some golden patterns to you pillow and turn it into a chic one.
DIY Headboard Tutorial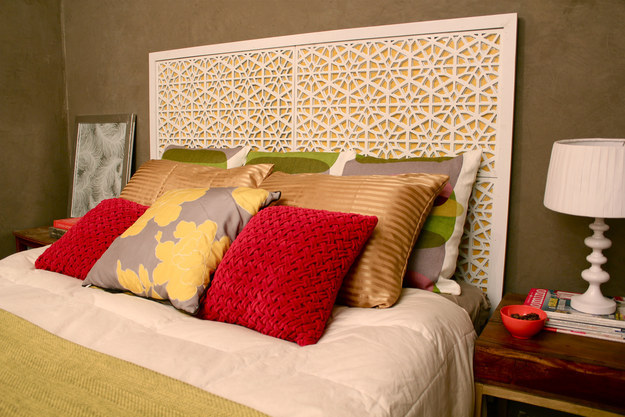 Don't you think this headboard is quite classy? Follow the tutorial and see how to make it.
DIY Side Table Idea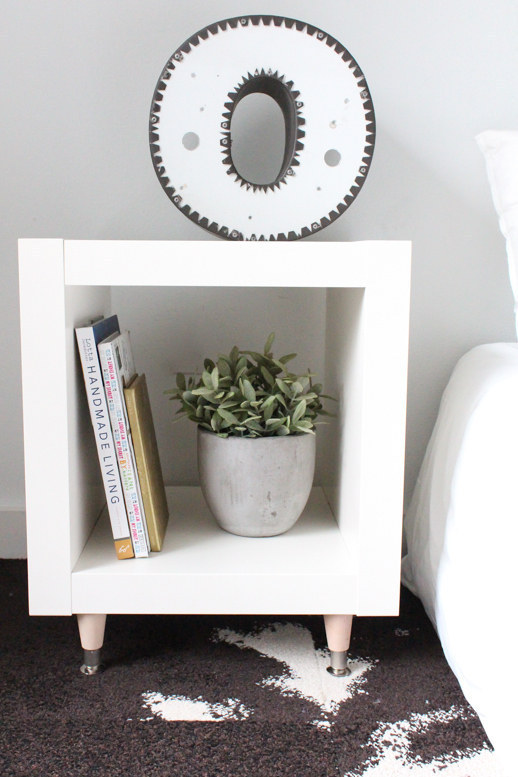 This white side table is quite simple yet stylish and it won't cost you much money. Just click the link and see how to make it.
DIY Wooden Crate with Hairpin Legs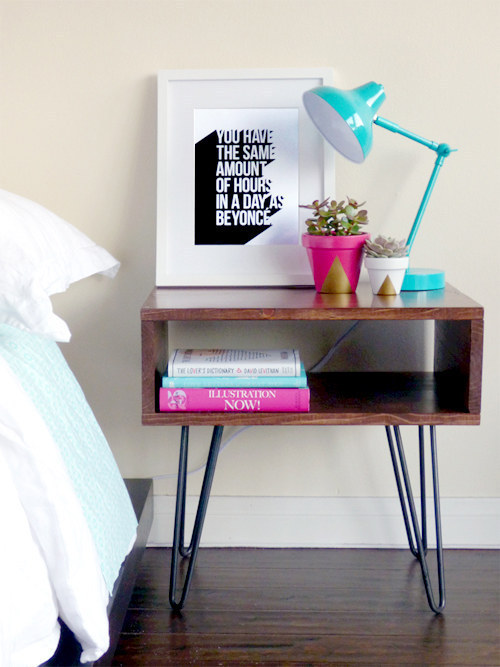 Such a simple crate table is so economic that it is really wonderful for young people who don't want to buy an expensive one.
DIY Crate Tutorial Idea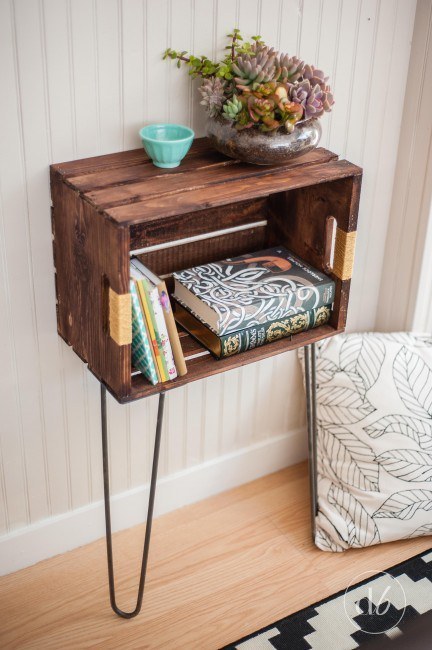 Have you ever thought the crate can be an idea shelf? It's such a great idea to experiment with. Follow the tutorial and have a try.
DIY Paper Flower Garland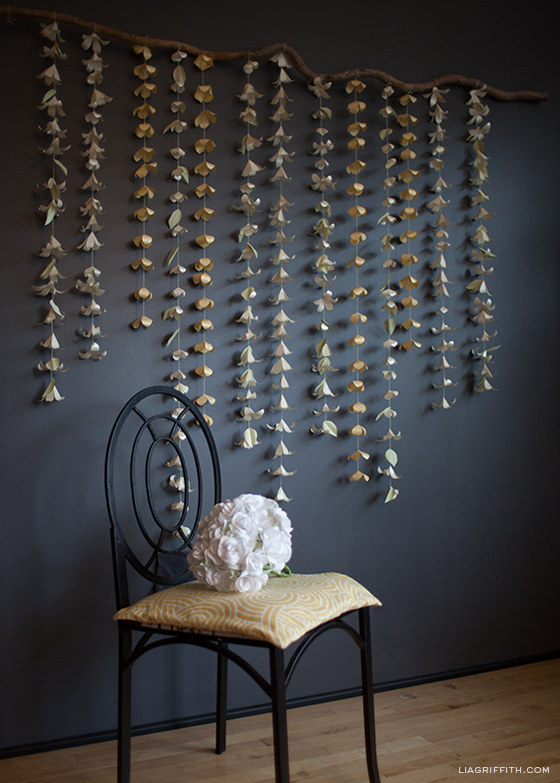 This paper garland is fantastic to decorate a barren wall and it can be a nice portiere as well.
Salvaged Wood Headboard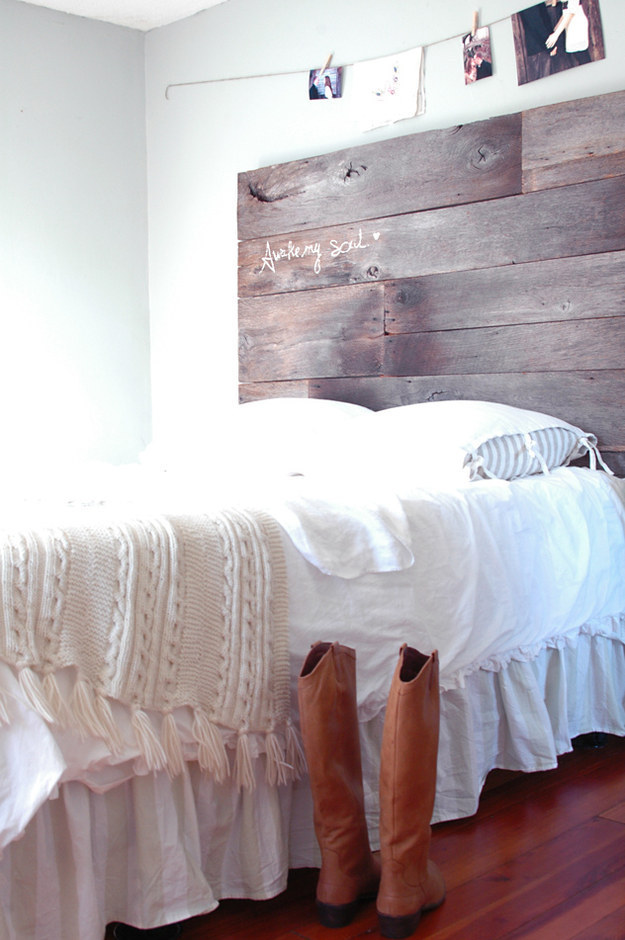 The wood headboard is effortless chic and It's really great for a cozy room.
Headboard by An Old Door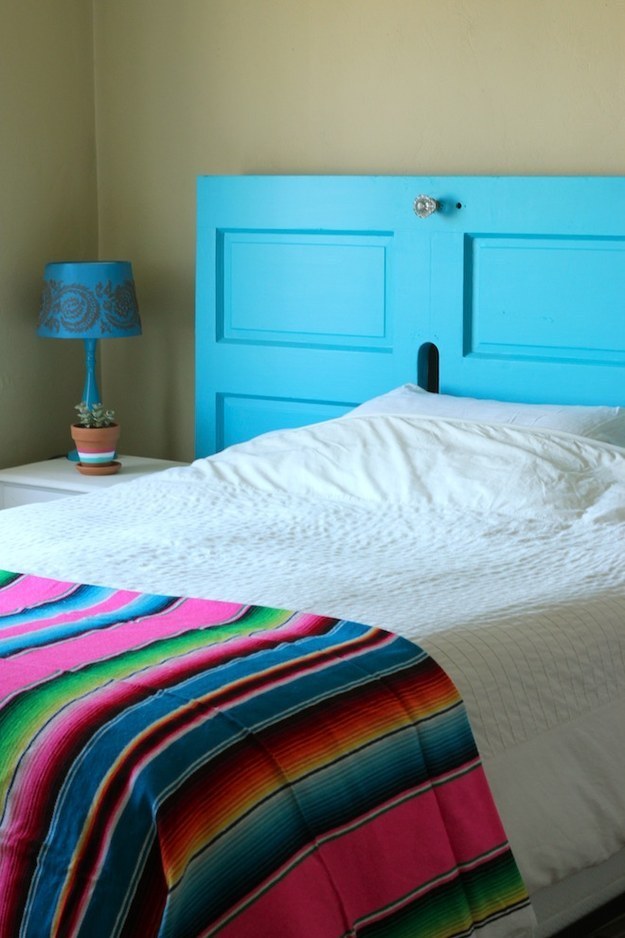 Divert your old door and paint a new color. Thus, you can get a chic headboard.
DIY Frame Shelves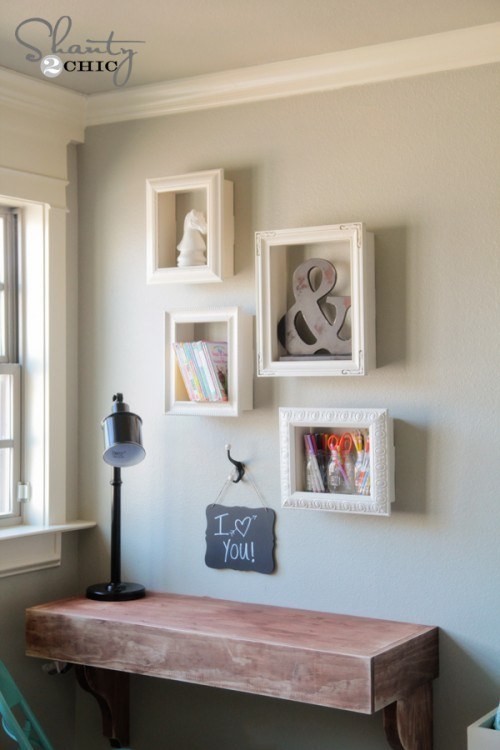 I love this DIY idea so much. It provides extra space to store our things and beautify the wall at the same time.
DIY Background Frame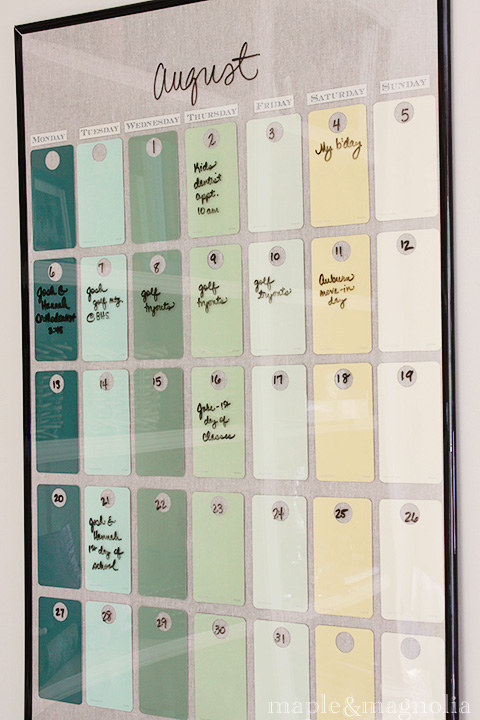 Such functional background frame is not only great for your home but also wonderful for an office.
DIY Magazine Holder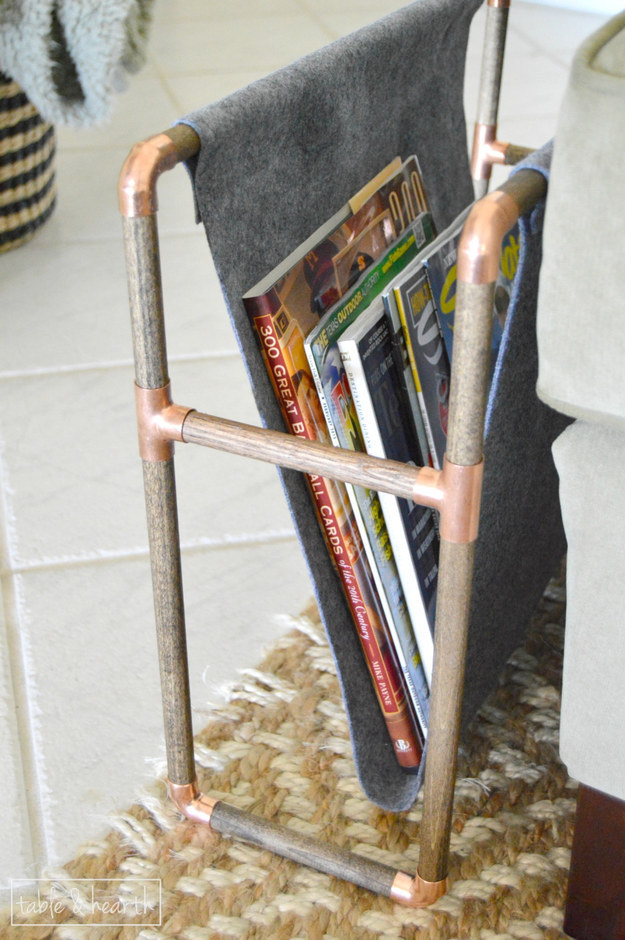 The DIY magazine holder is so interesting and it won't take up too much room. You may as well follow the tutorial and make one for your children to hold their story books.
DIY Chairs Tutorial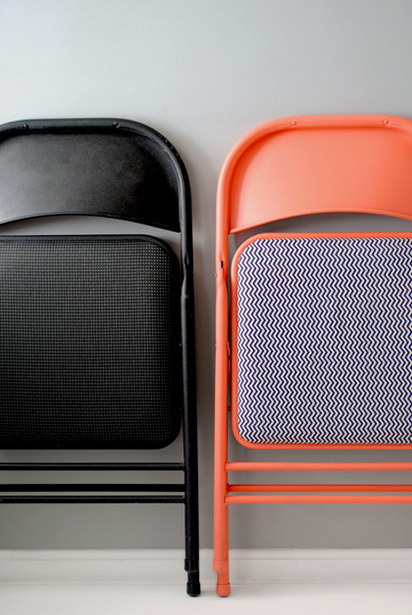 Don't throw away your old chairs. They can be totally different as you convert as what is taught in this tutorial.
DIY Plant Holder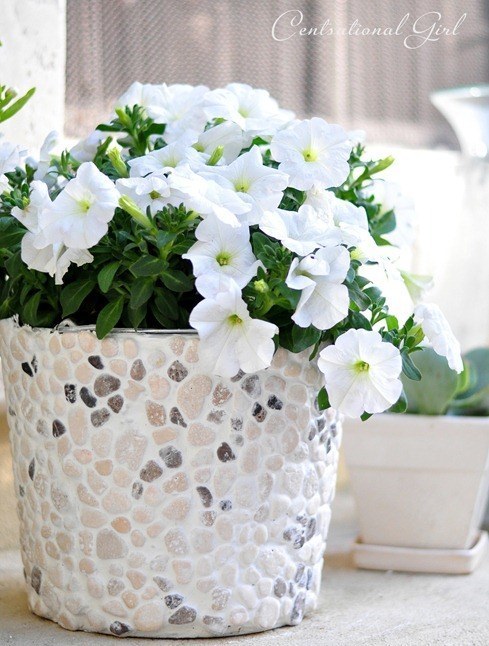 When you have time, make a DIY holder for your plants, building a cozy home for them.
Marbling DIY Idea with Nail Polish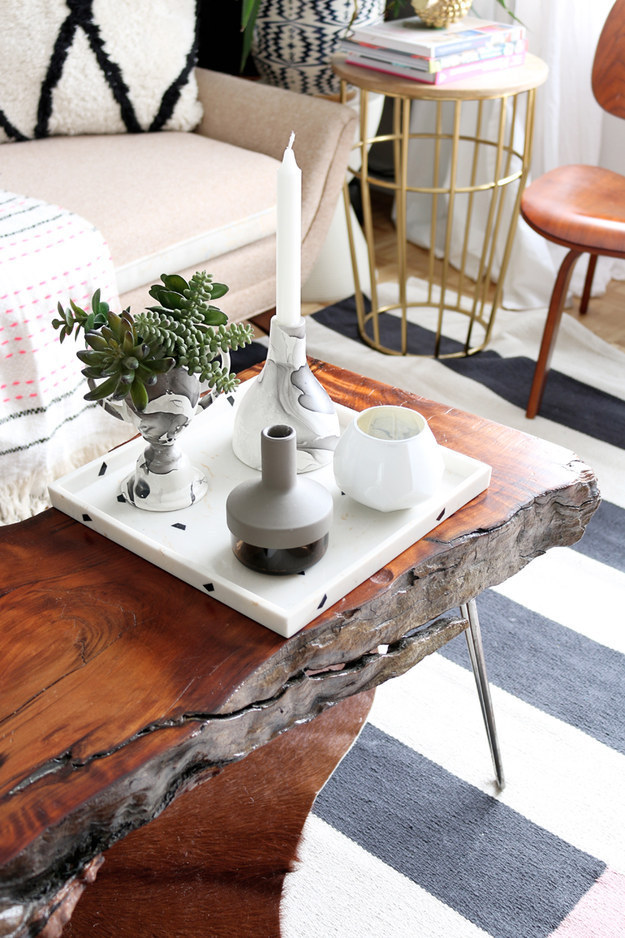 All of us will admit that this marbling DIY idea is classy. Follow the tutorial and experiment with it.
DIY Air Plant Hanger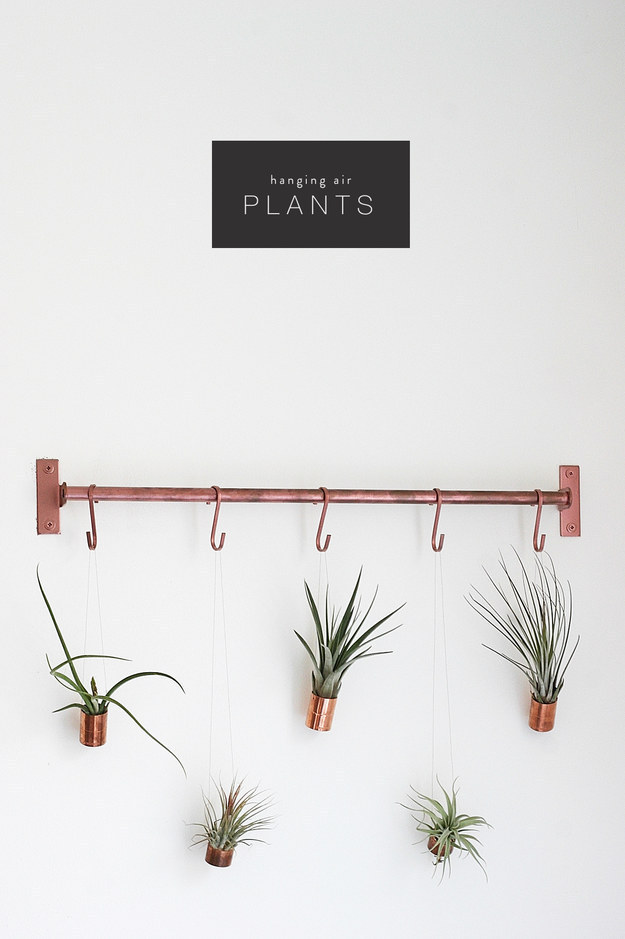 Hanging plants look brisk and it's so cute. Why not give it a try?
DIY Hanging Plant Holder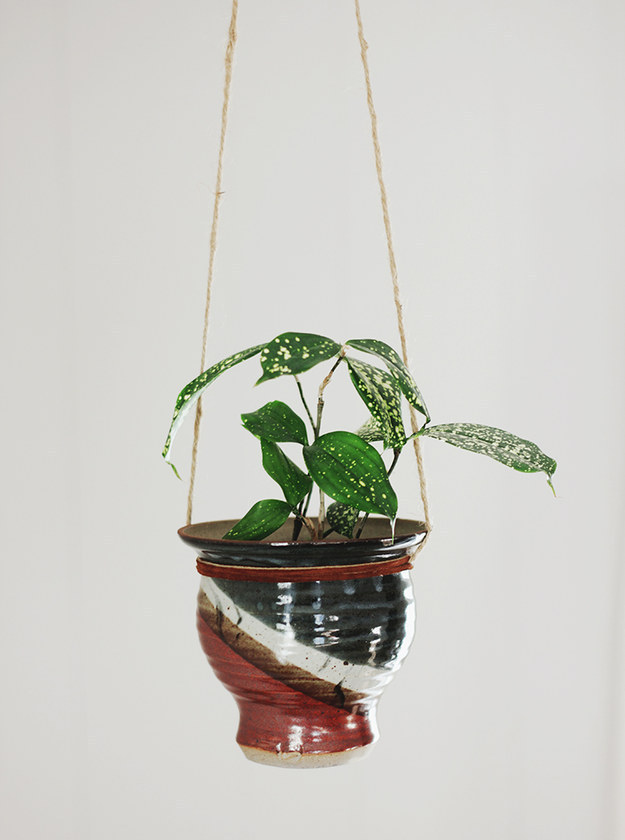 Even a big plant can be hanged. You can put it on your balcony so that the plant can get enough sunlight.
DIY Mini Hangers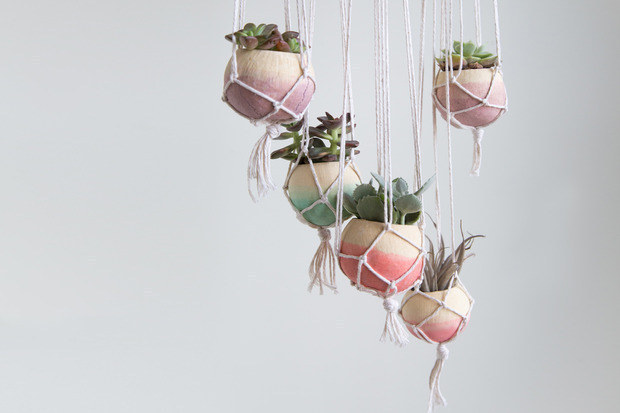 These mini hangers can be put anywhere in your department. Do you like this idea?
DIY Utility Bucket
You can see this kind basket at the markets, which is usually not a bargain. With this tutorial, you can make a utility bucket for yourself.
Simple Ottoman Tutorial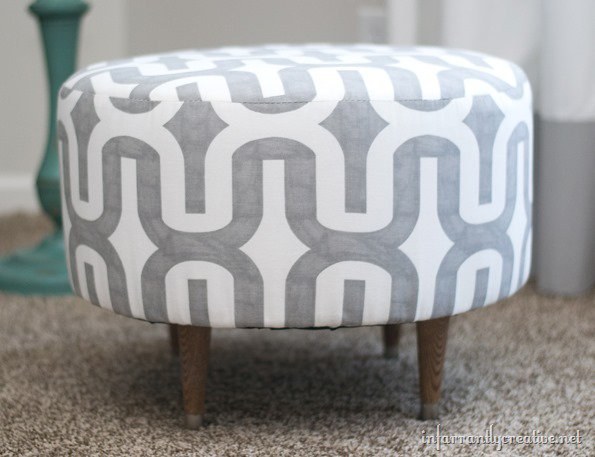 This ottoman is made from an old electrical spool. Isn't this great?
DIY Ottoman Tutorial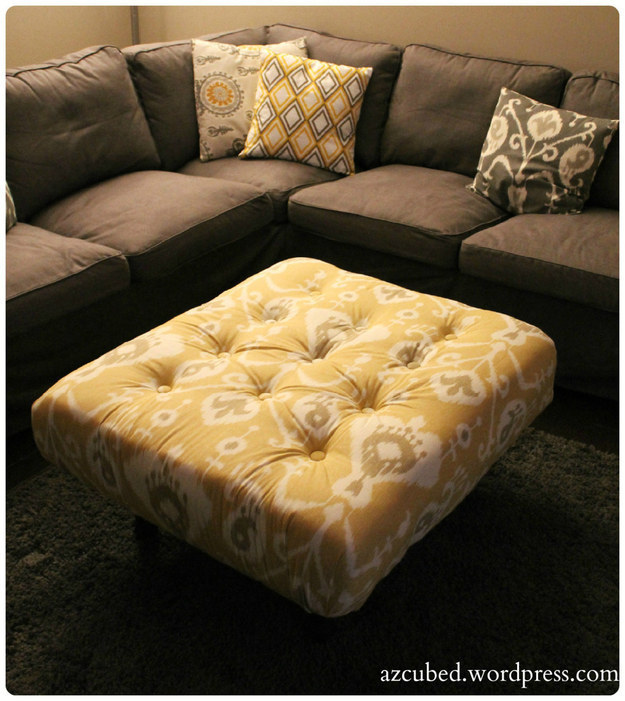 You can make a comfortable ottoman with the old pallet. Click here to see how to get it.
DIY Table Tutorial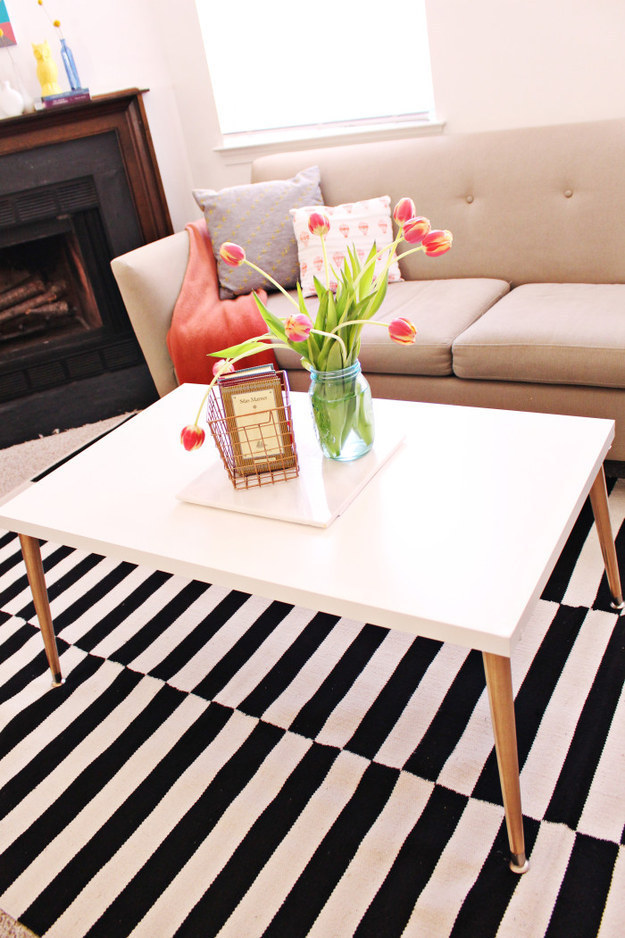 This tutorial teaches you how to make a medieval coffee table. You room will look so classy with this chic table.
Wall Decoration Idea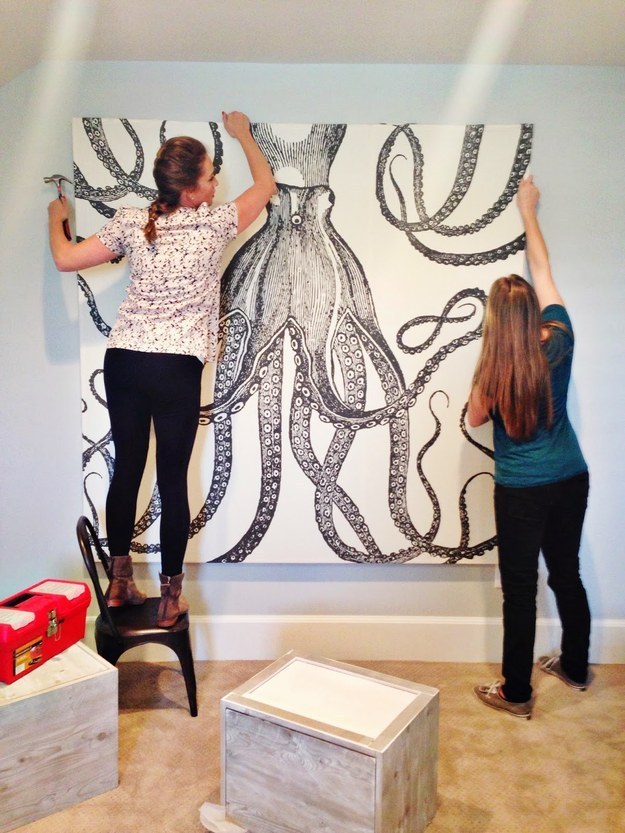 Think your wall too dull? Look here and see how to improve it quickly.
DIY Plant Stand Tutorial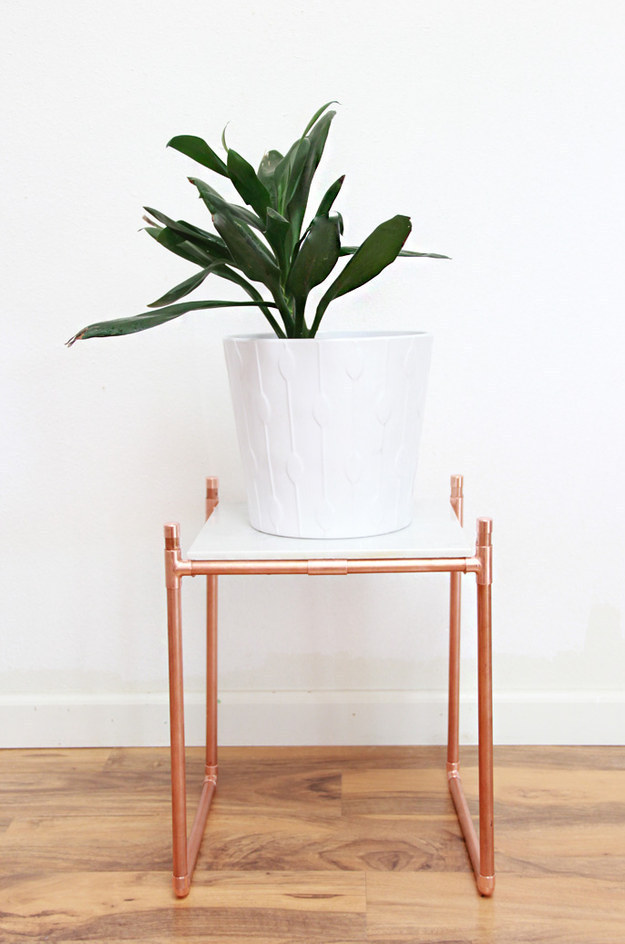 Everyone can make this plant stand and add a piece of chic furniture to your home.
Smart Way to Store Your Bottles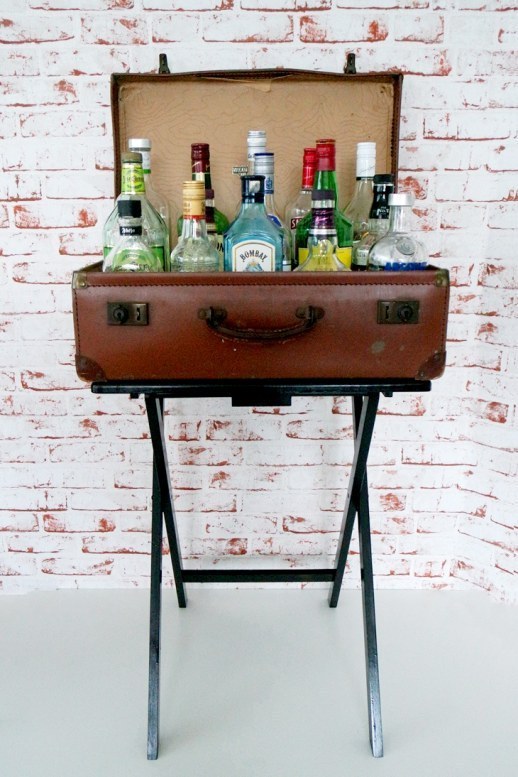 Here is a smart way to store all your bottles. Quite ingenious, right?
DIY Table with Ikea Pieces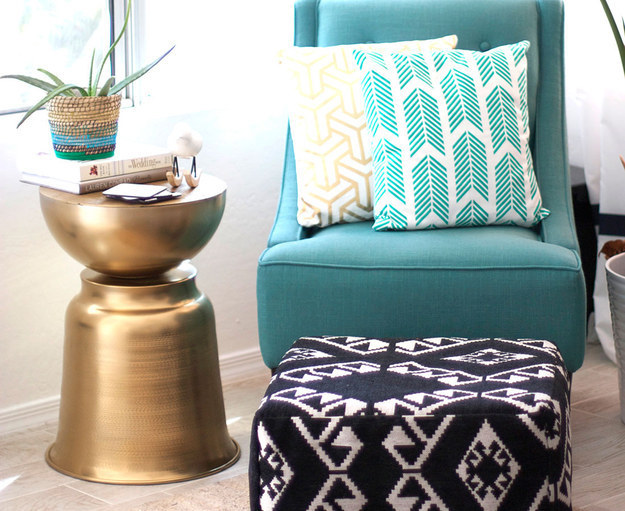 How do you like this table? Follow the tutorial and see how to make it.
DIY Succulent Plant Holder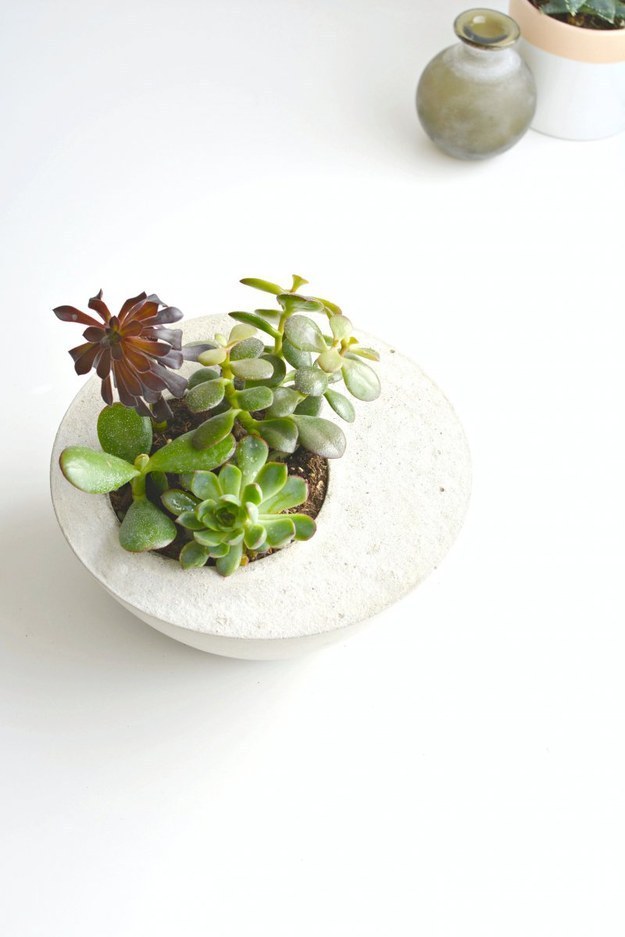 More and more people like to grow succulent plants. If you have yours, just make a plant holder for them.
Copper Tape to Decorate A Mirror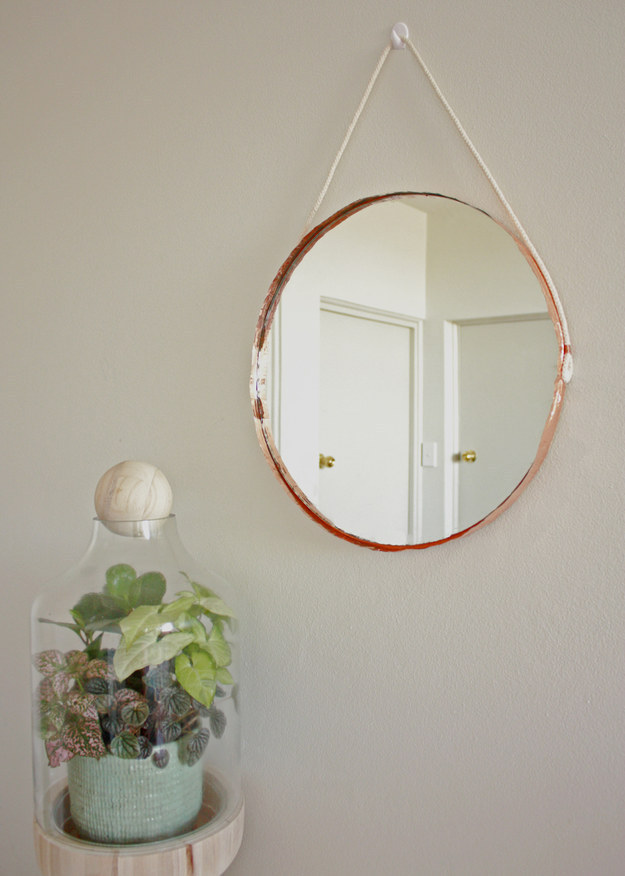 This copper edge mirror is effortless chic. Here is the tutorial for you to follow.
DIY Copper Leaves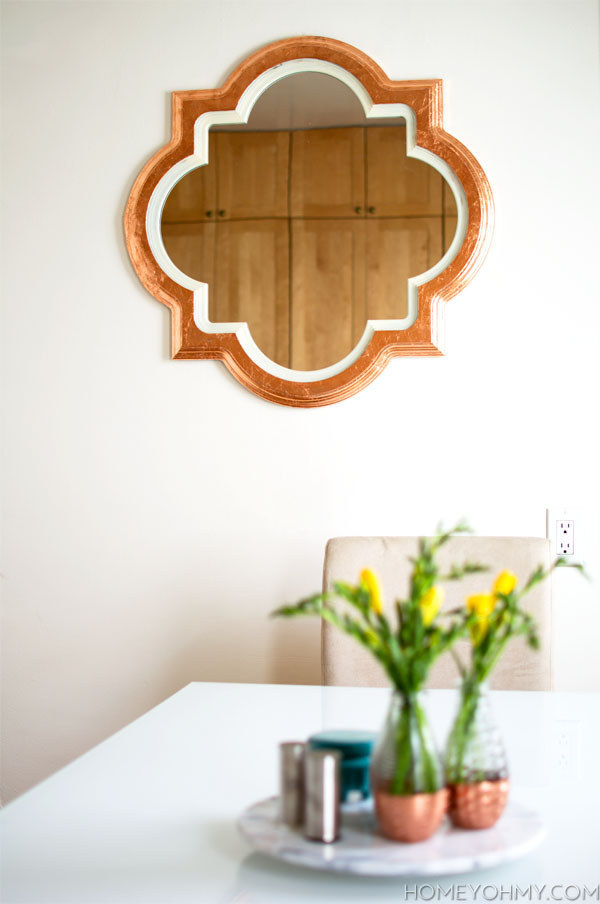 Here is another way to decorate your mirror. See how to use gold leaves here and how to make the DIY copper leaves mirror here.