25 Ways to Brighten Up Your Look with Orange
Is your favorite color orange? If so, you'll be thrilled to know that one of the most popular colors this season is orange. The specific kind of Cadmium Orange but honestly, any shade of orange will do. In just a few moments, you'll see why.
What's awesome about orange is that it's the kind of color that goes well on some many different skin tones. Plus, it's a shade that evokes happiness and cheer. This makes it the perfect hue to wear on a day when it's hard to get going to work or when you're needing a bit of a pick me up.
So take out a moment to check out some of these ways to wear orange. Oh, and pay close attention to how it brightens up your mood by the time you are done.
1. Orange suit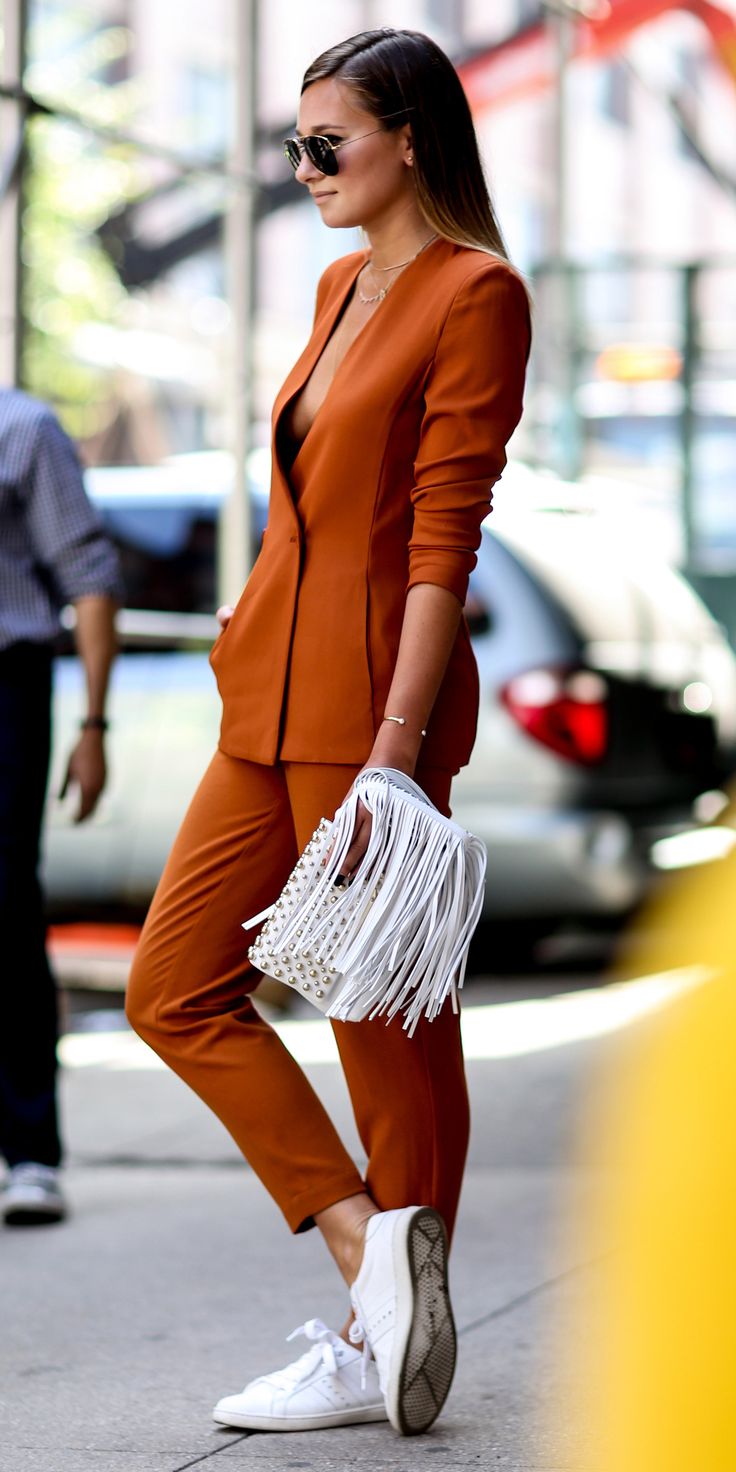 A really bright orange might be a bit much for work, but not a deeper shade like this one. It will be just right.
2. Orange cardigan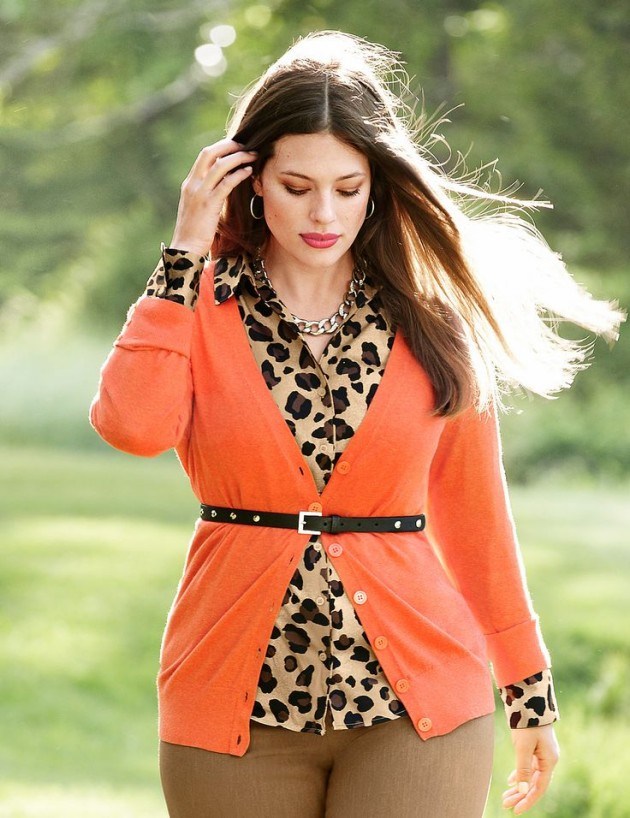 An orange cardigan is another wonderful addition for work. It looks awesome with neutrals and animal prints.
3. Orange flare skirt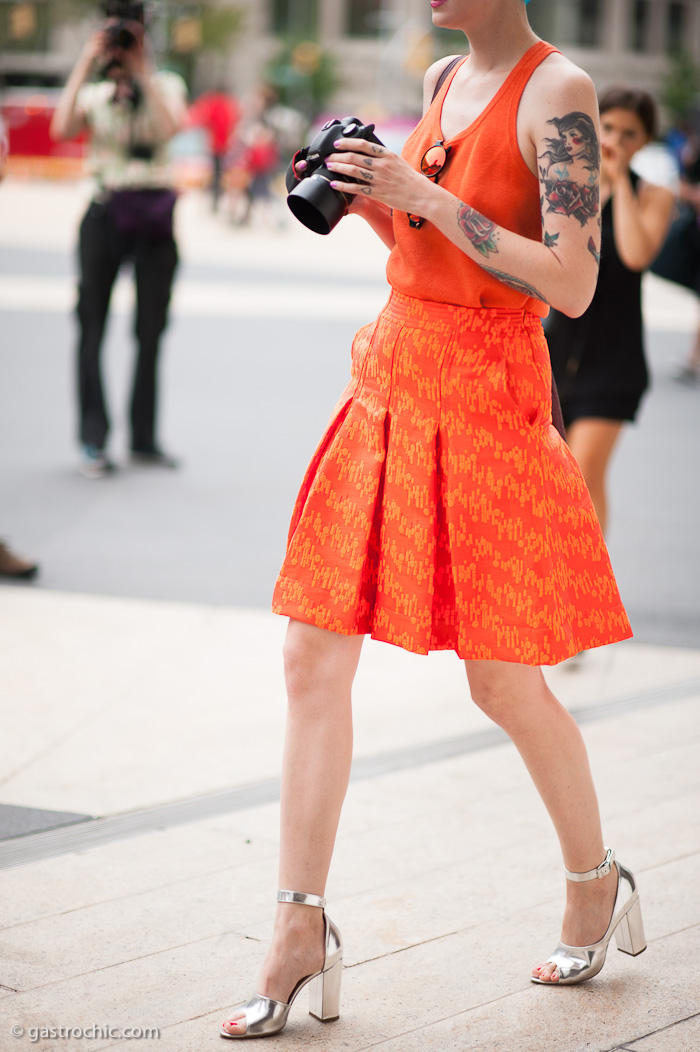 Flare skirts are something that all women should have. And an orange color goes well with so many different things.
4. Orange nails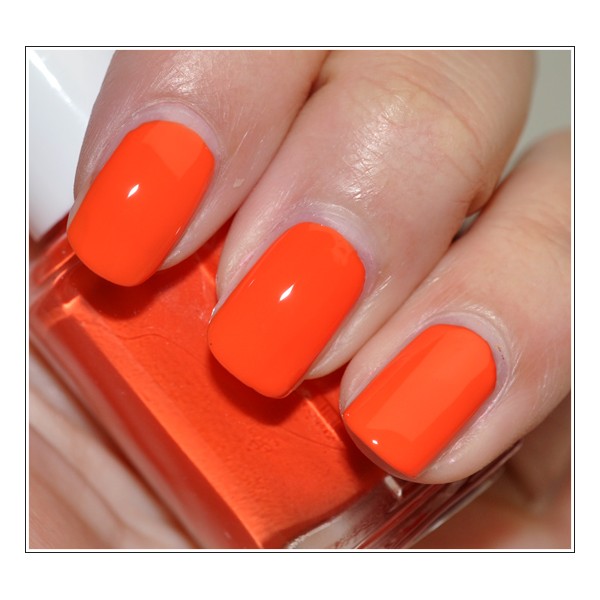 If you wish you could wear orange every day, here's one way to do it. You can get a manicure and have the nail technician paint your nails in a shade of orange. Your hands will look lovely.
5. Orange blouse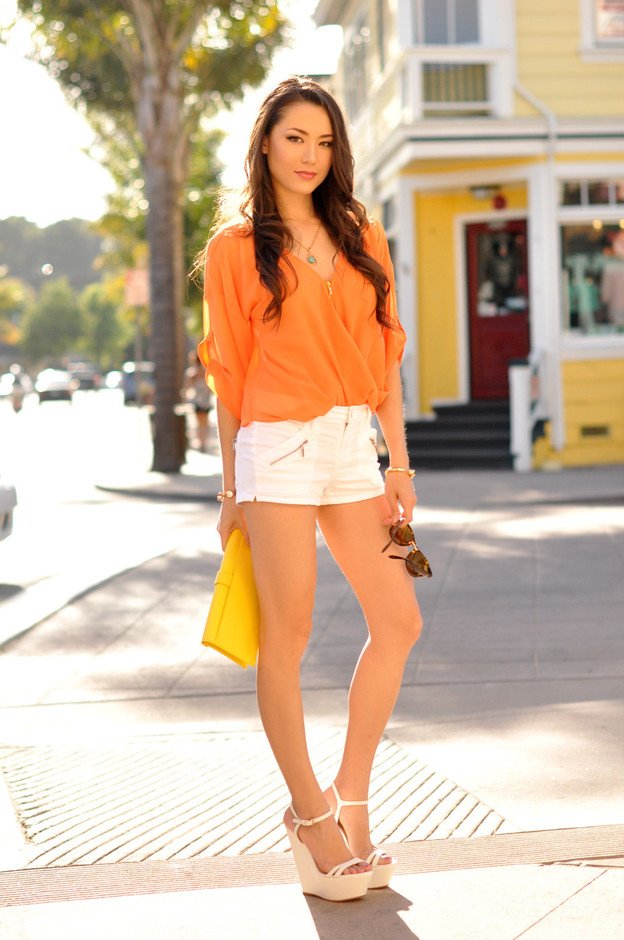 It doesn't matter what season it is, an orange blouse will fit right on in. It's a great fashion investment.
6. Orange long shirt dress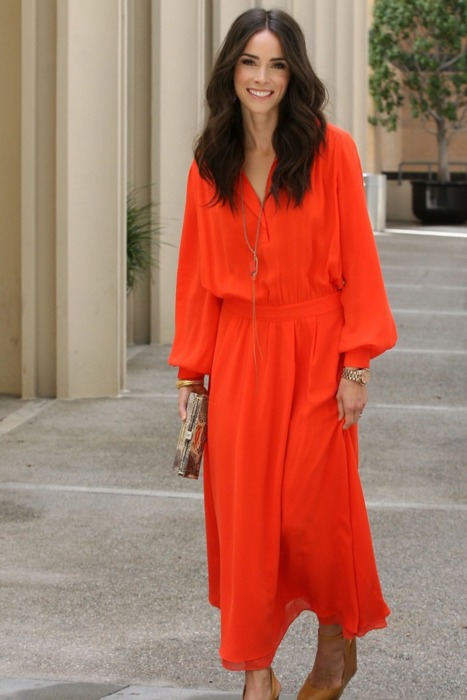 Whether it's a long shirt dress or a long kimono dress, one in orange will put a big smile on your face and even cause a few folks to grin in admiration when they see you in it.
7. Big orange hat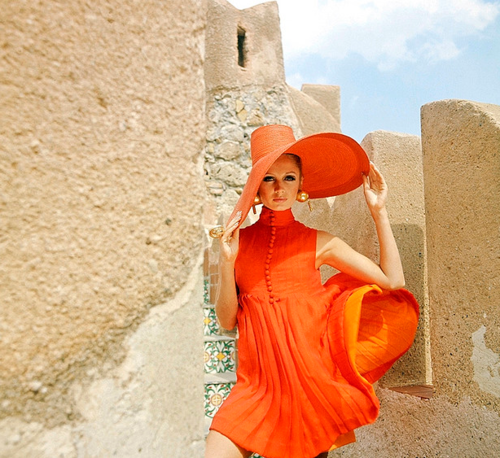 Big floppy hats are all the rage right now. So, why not get one of them in orange?
8. Orange sweater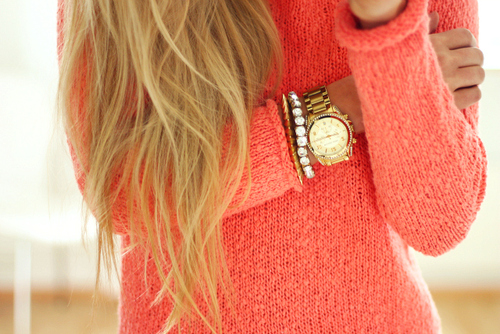 Can't you just imagine it? Outside, the leaves are turning orange. And inside, you have a sweater in a color that is similar to them? Nothing says "welcome to fall" quite like an orange sweater does.
9. Orange strappy heels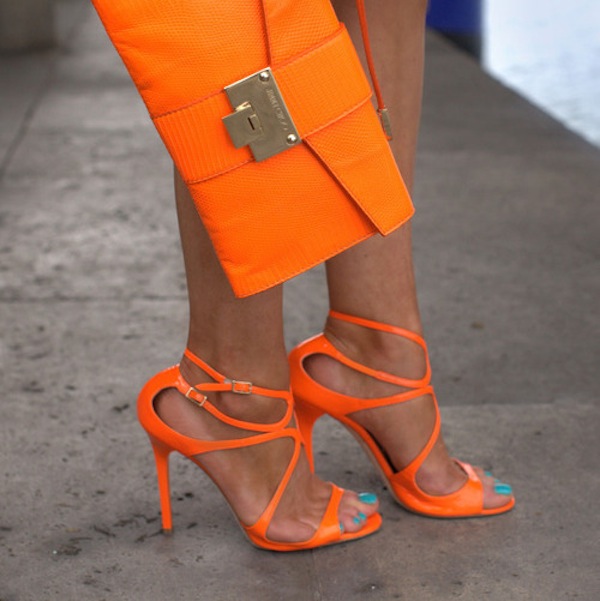 Whew! These orange strappy ankle strap sandals look so good. (We really like how the blue toenail polish offsets it too!)
10. Orange skinny jeans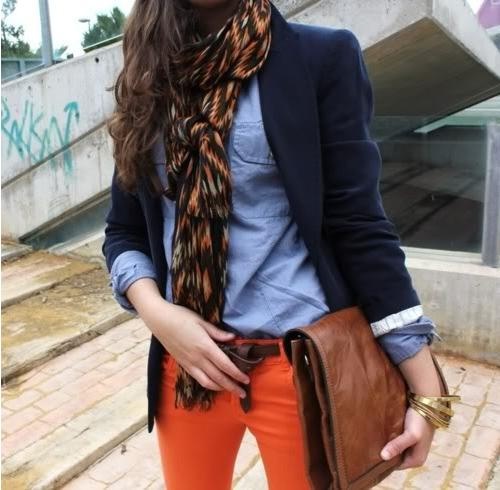 Chances are, you already own a couple of pair of skinny jeans. But if they're all denim, look for a couple that are colorful. And make sure one of those colors is orange. This picture shows why it would be such a wise fashion choice.
11. Orange blazer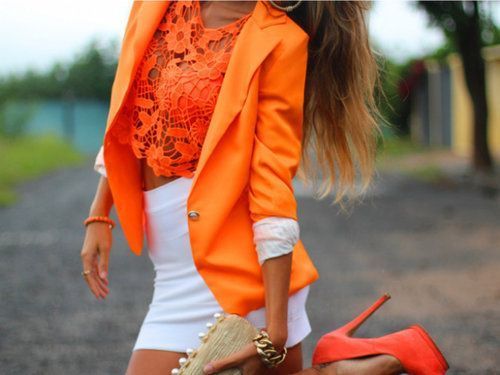 Orange blazers are a smart buy too. They're another article of clothing that you can take into spring, summer, fall or even winter.
12. Orange lipstick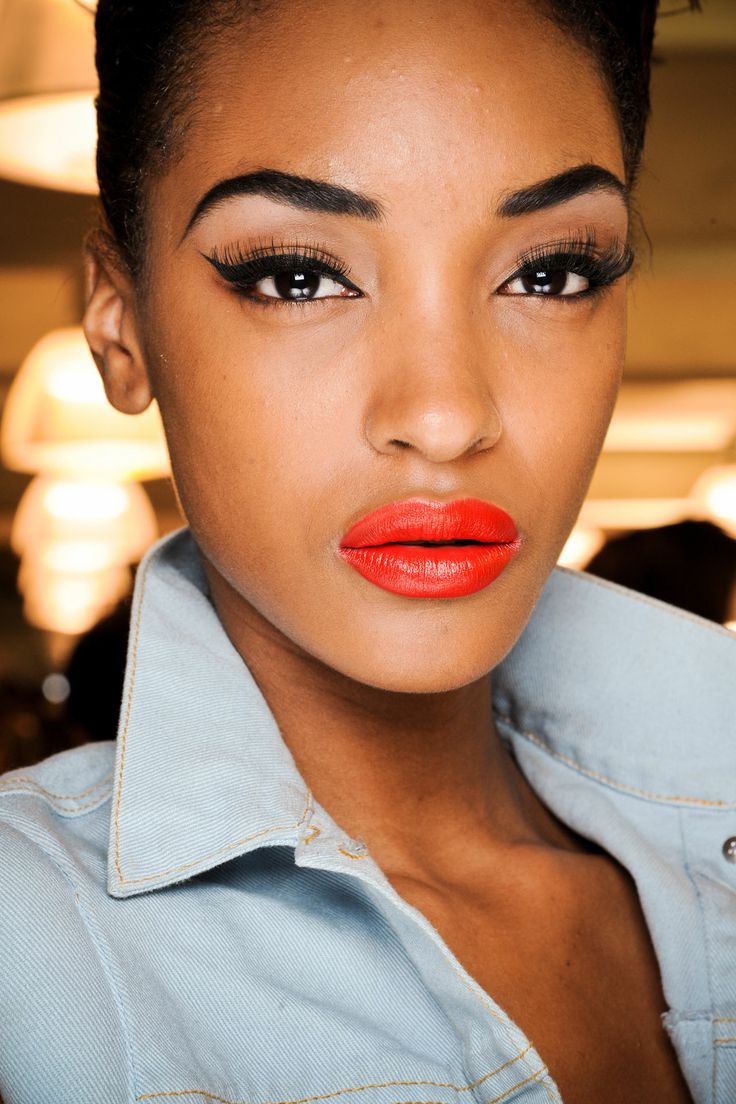 Are you ready to try a new shade of lipstick? Rather than a variation of red or pink, go with a variation of orange instead.
13. Little orange lace dress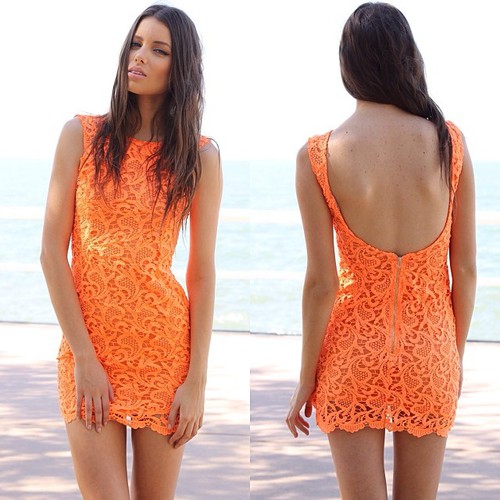 This is cute and bright and happy—and even a little sexy too. That's the thing about orange. It's so many things—all rolled up into one.
14. Orange pleated mini skirt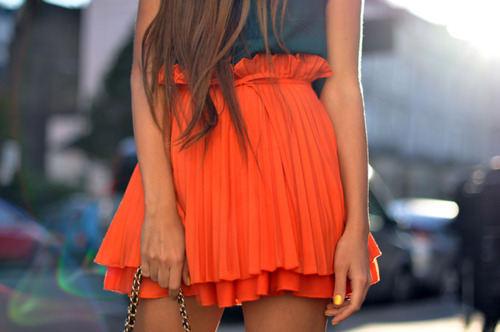 Let's be honest. This skirt was going to be cute, no matter what color it can in. The orange just provides a bit more "pop"!
15. Orange pencil skirt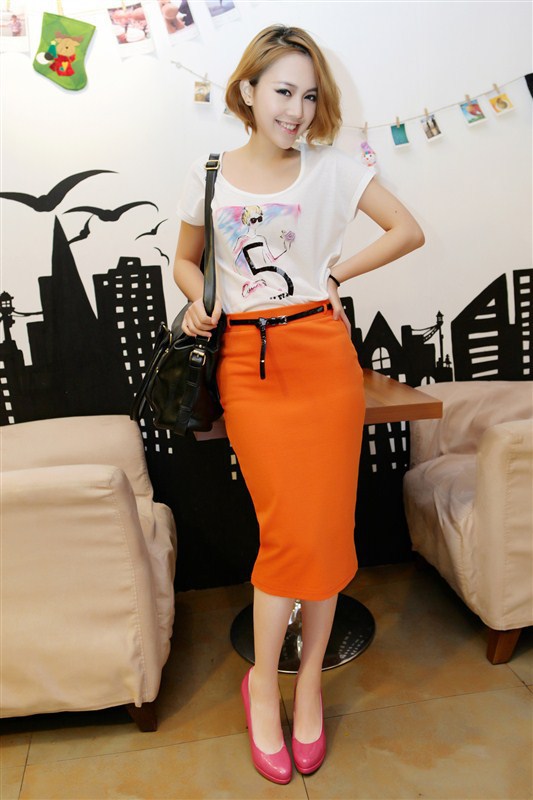 Need another pencil skirt? Nix going with neutral. Try on a yellow or orange one instead.
16. Orange eyeshadow
When your eyes have the right color eyeshadow on them, they can be so warm and inviting. One color that will guarantee that is orange. We promise.
17. Orange patent leather pumps
Even if you have on a pair of skinny jeans and a graphic tee, you're still going to look like a fashion plate with a pair of patent leather pumps. Preferably in a bright color—like orange.
18. Orange jumpsuit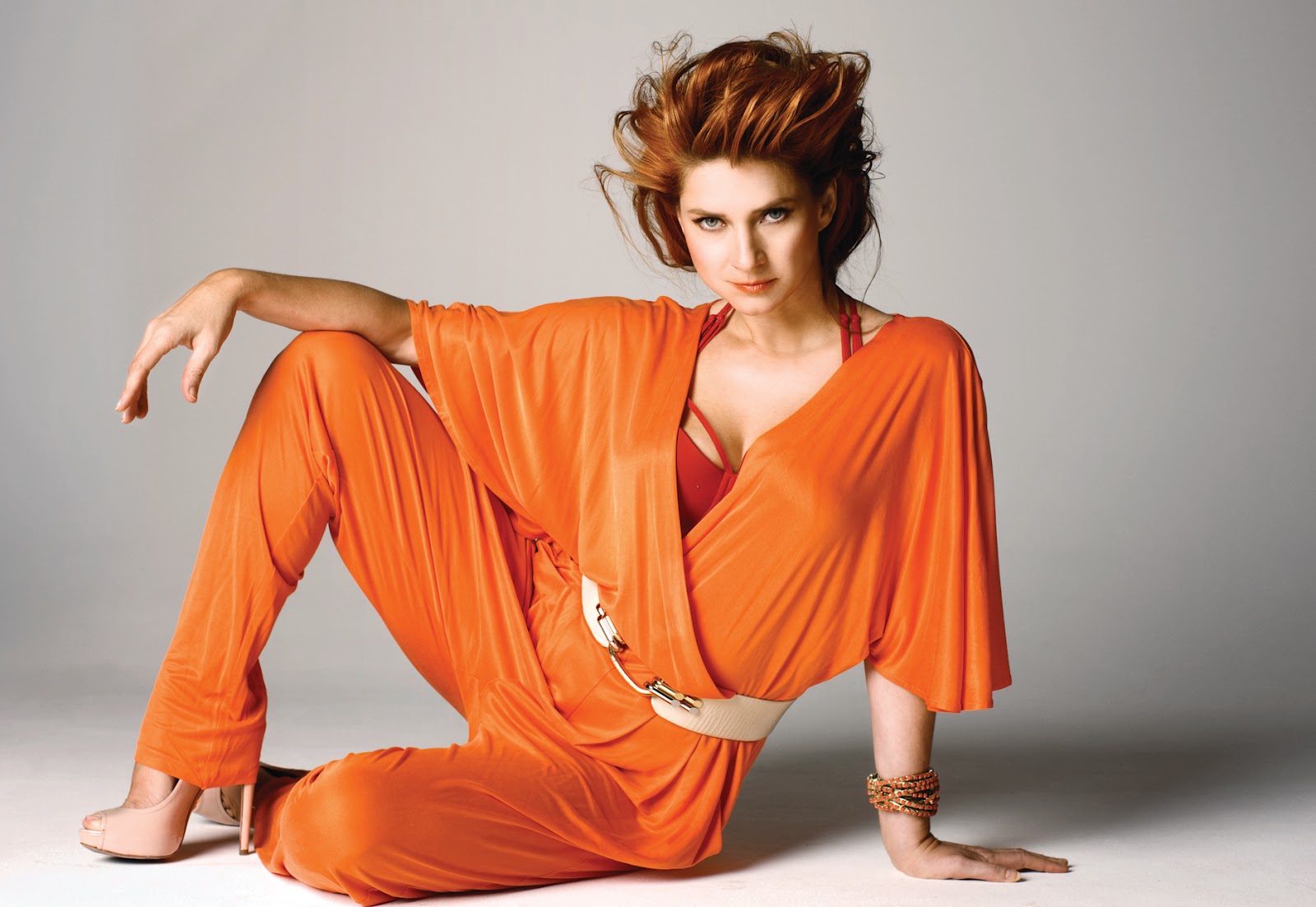 Not much that we can say about a jumpsuit like this one. Other than, if you come across it, don't let it pass you by.
19. Orange fringe hoops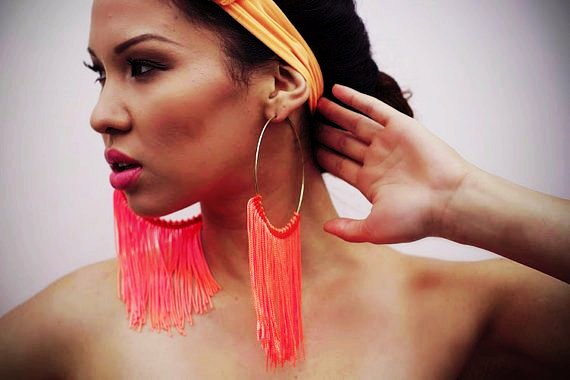 Fringe is so big right now. One way to wear the look is by getting some earrings in an orange fringe color. Your friends will love 'em.
20. Orange cut-off jeans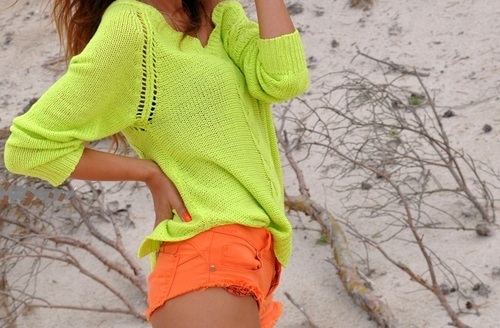 Neon is a popular color too. Look at how well it goes with orange. And look at how good she looks in cut-off jeans that come in an orange color!
21. Orange quilted coat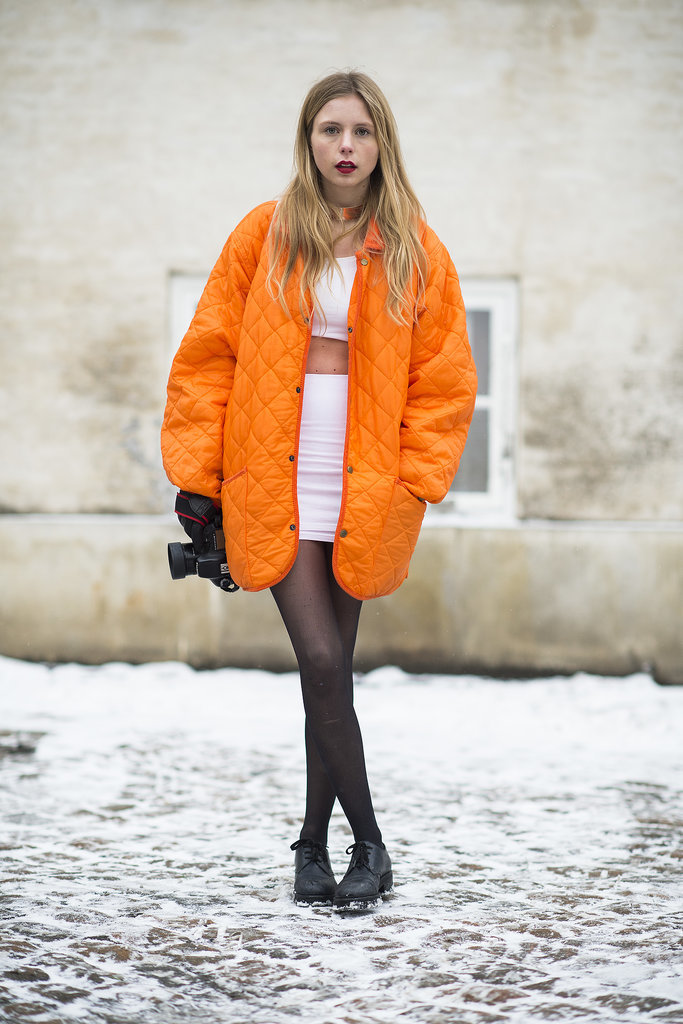 Although the winter weather tends to have a lot less sunshine, you can still feel happy if you're wearing an orange quilted coat.
22. Orange high-waisted bikini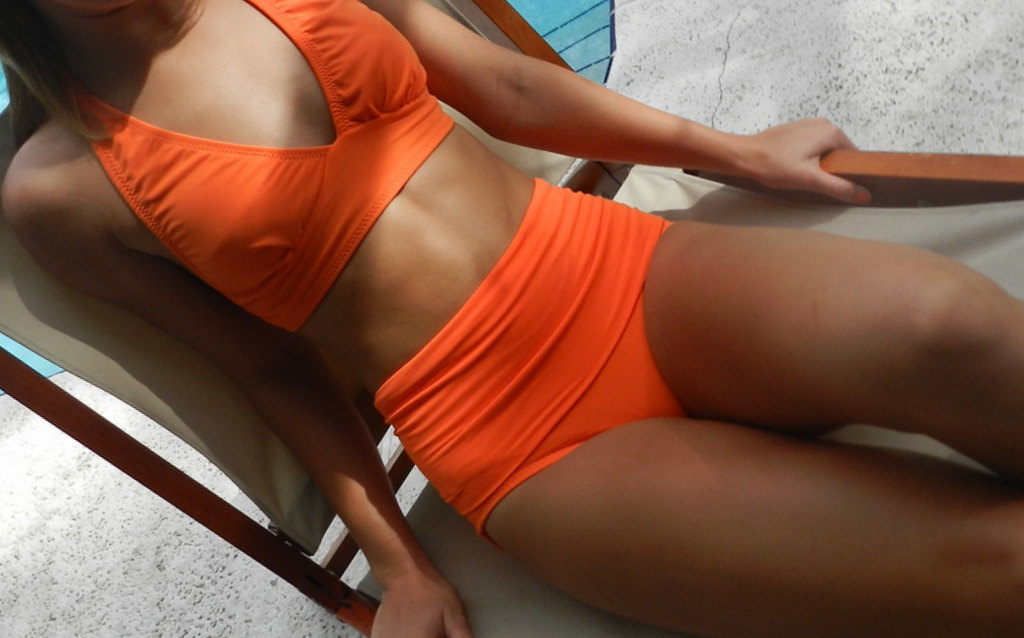 Is it time to get a new swimsuit? High-waisted ones are in. And if you get one in orange, it will look so stunning against your sun glowing skin.
23. Orange clutch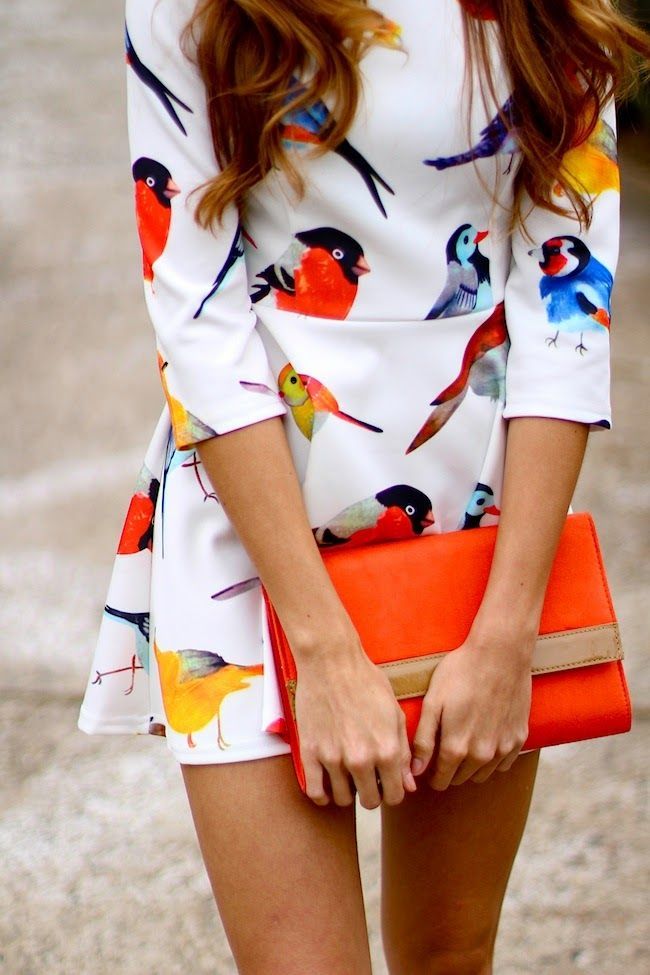 If you don't want to wear an article of clothing in orange, at least get an accessory in the color. Perhaps an orange clutch? How can you possibly resist an orange clutch?
24. Orange hair color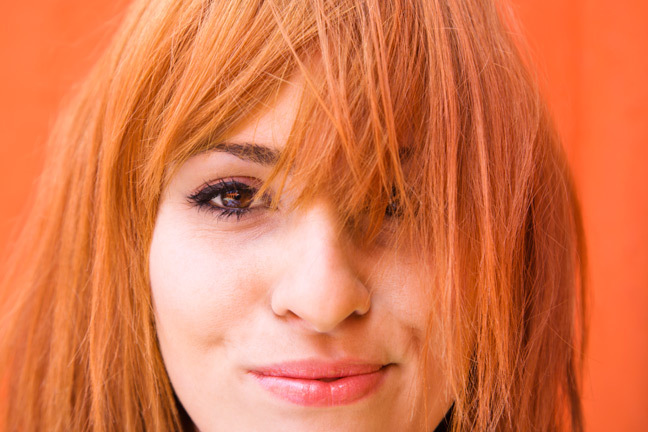 If you like the color red for hair, but you want to be a bit more radical, orange is an option.
25. Orange crop top

Some women shy away from crop tops because they feel as if their tummy is not as tight as they would like it to be. But if it's orange and it's paired with some high-waisted flare jeans or a pencil skirt, your body will look absolutely amazing. No matter what.