23 of the Hottest Swimsuits Around
Summer heats things up. There's no doubt about it. And if you're planning on cooling down by spending a significant amount of your down time in a pool or at a beach, you're going to need to have a new bathing suit, right?
The challenge is trying to figure out which one will best "suit" your body type and personality while still keeping you in style. This season, there are plenty of different looks that can give you those types of results. Swimsuits that will have you looking hotter than the summer season could ever get!
 Neon suit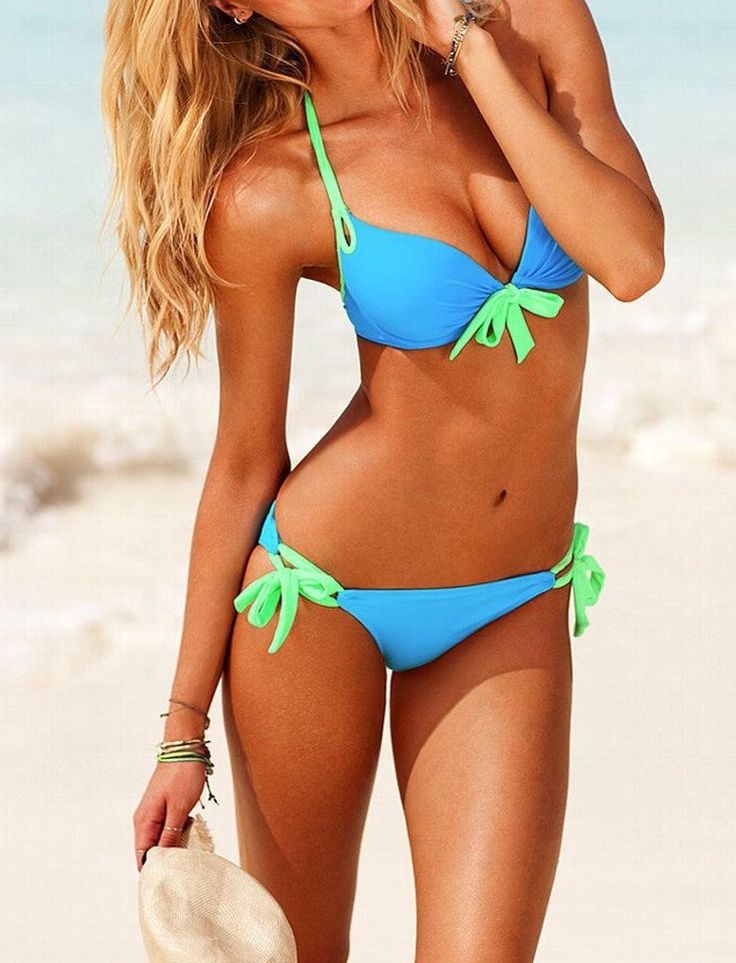 Whether it's a bikini or a one-piece, a neon suit is one of the most popular looks right now. And just think how those bright colors will look on your golden skin?
Sheer panels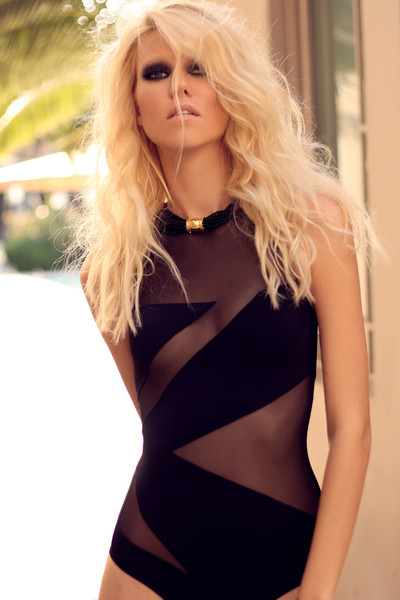 A provocative look that shows just enough without revealing too much are swimsuits with sheer panels.
Retro style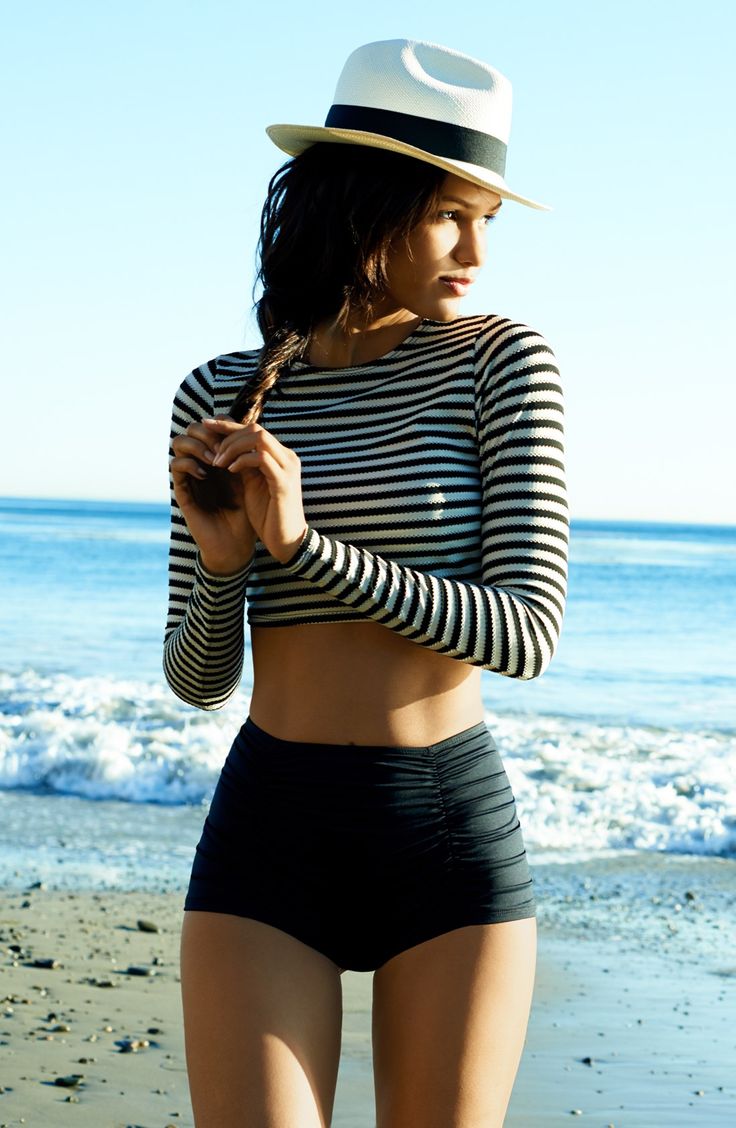 One way or another, everything comes back around—even when it comes to swimwear. This retro suit is a fan favorite for sure.
Monokini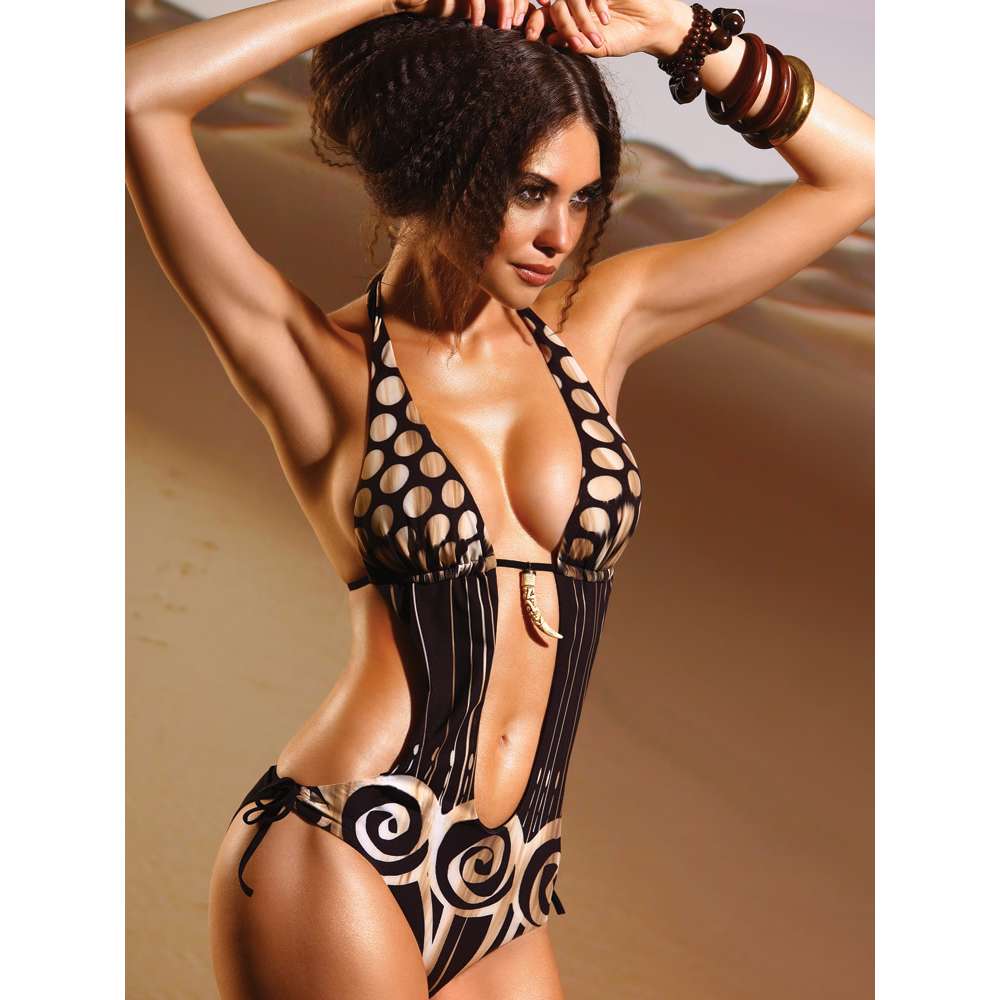 In our opinion, one of the best things to ever happen to swimwear is the monokini. Just look at it. It truly is a bikini and one-piece all rolled up into one. In the best way possible.
Tropical print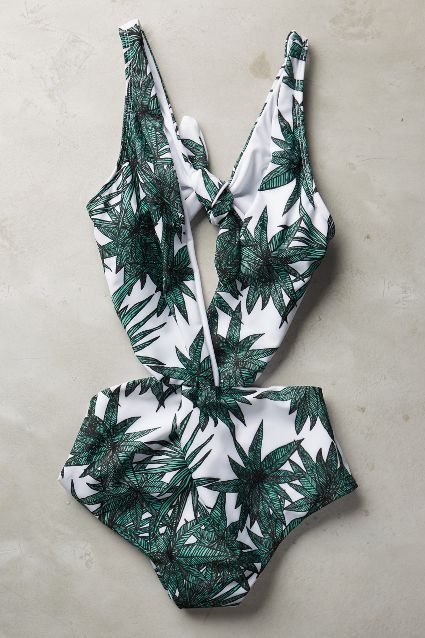 Prints are a big part of swimsuit fashion. One print that is really popular right now is the tropical kind. Palm trees are especially…fashionable.
Metallic suit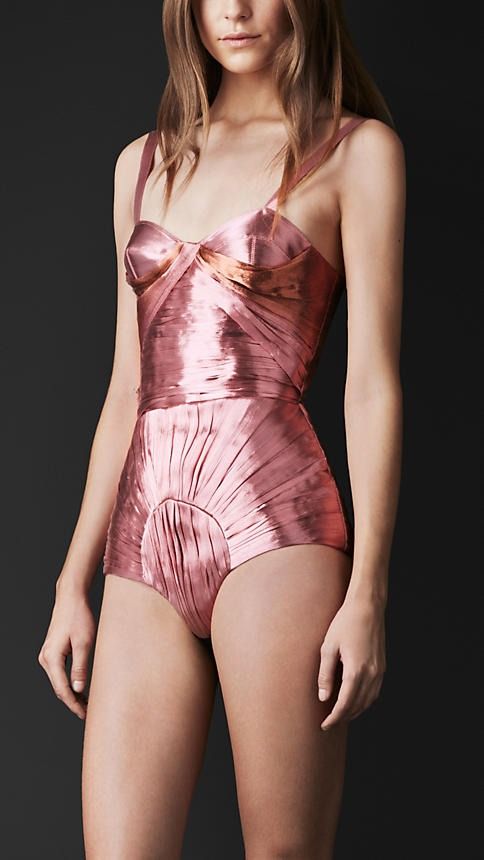 Metallic make-up, metallic platform shoes and yes, metallic swimsuits. If you can find a way to combine all of them, you will be, pardon the pun, truly electrifying this summer!
Mint green bikini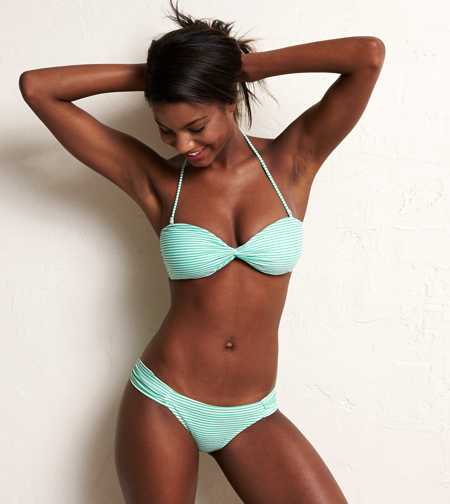 Another color that's getting a lot of looks is mint green. It's cool, clean and crisp. A wonderful way and look for the pool or ocean water.
Graphical details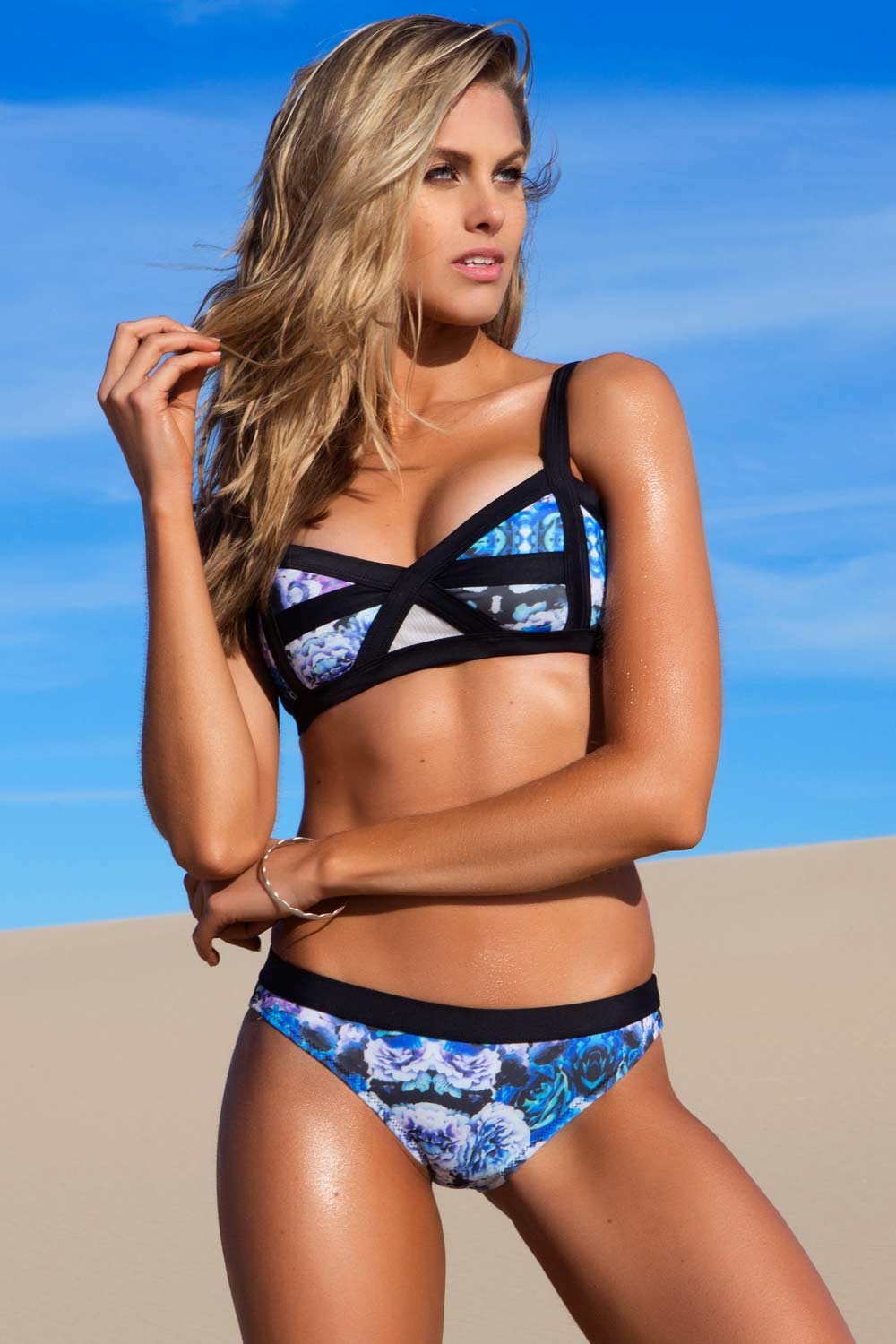 Graphical detailing is something that is currently trending in swimwear and also in lingerie. So, when you're out shopping, get a bikini and a bra that looks very similar to this.
Velvet swimwear
Velvet and swimwear. Initially it might seem like the ultimate oxymoron, but you know what? Marilyn Monroe wore it quite a bit in her day. And if that's not the ultimate fashion co-sign…what is?
Low-plunging neckline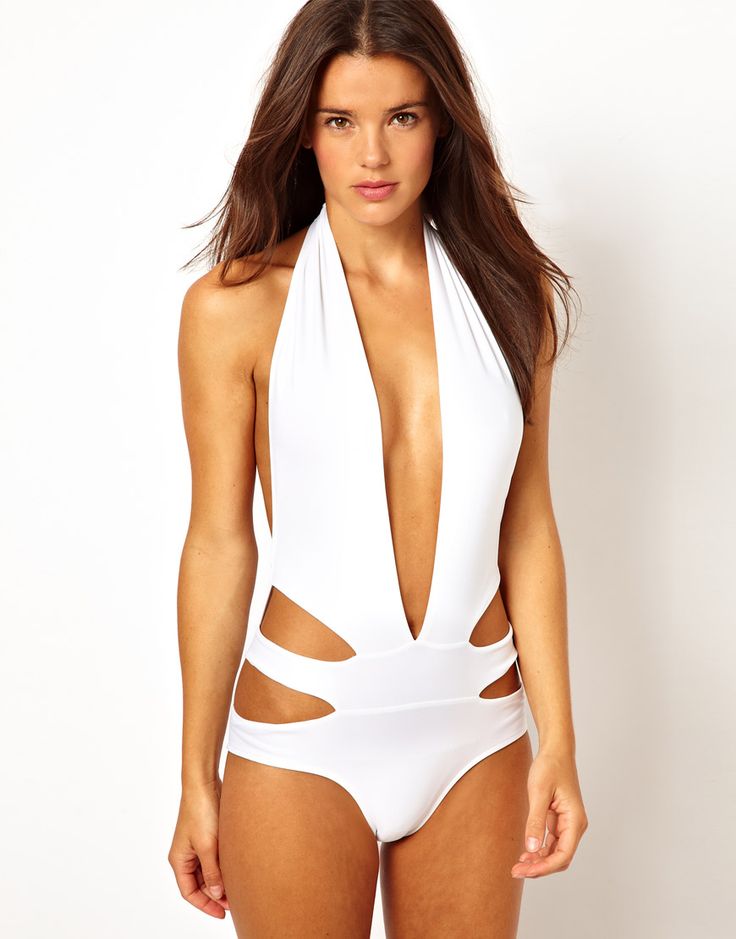 Low-plunging necklines. If you have an athletic build or a small bust, you'll be surprised by how amazing this suit will make you look.
Animal print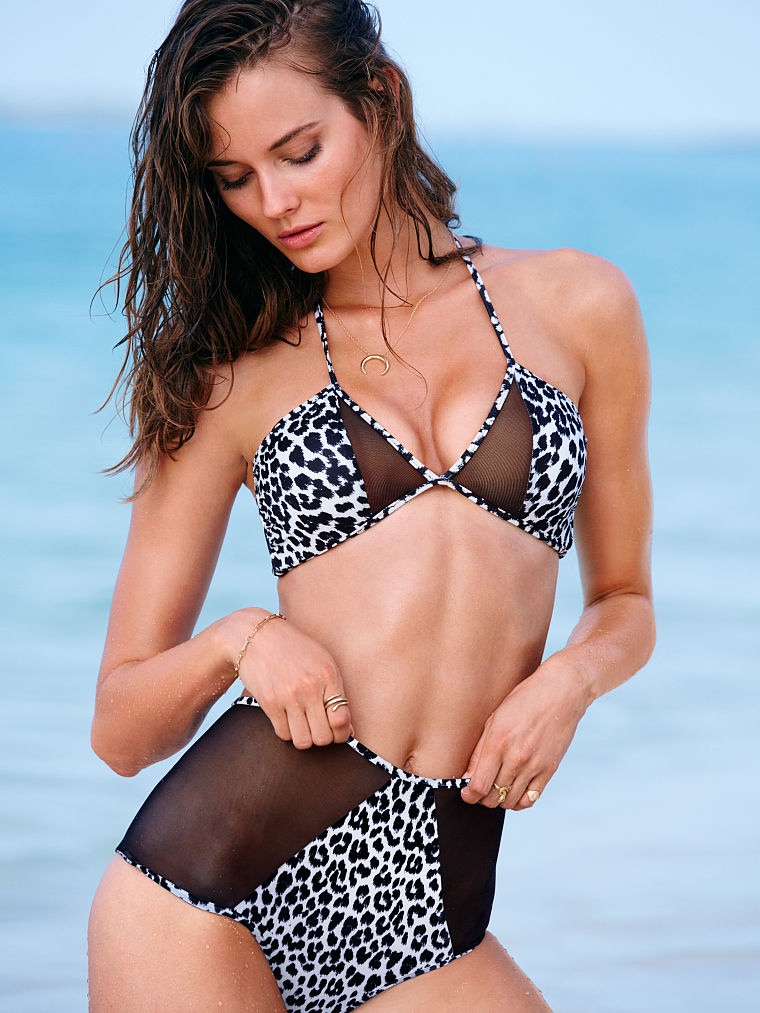 Animal prints. They bring out the wild side in the people who wear them—and oftentimes the people who are hanging out with the people who are wearing them too.
Mismatched bikini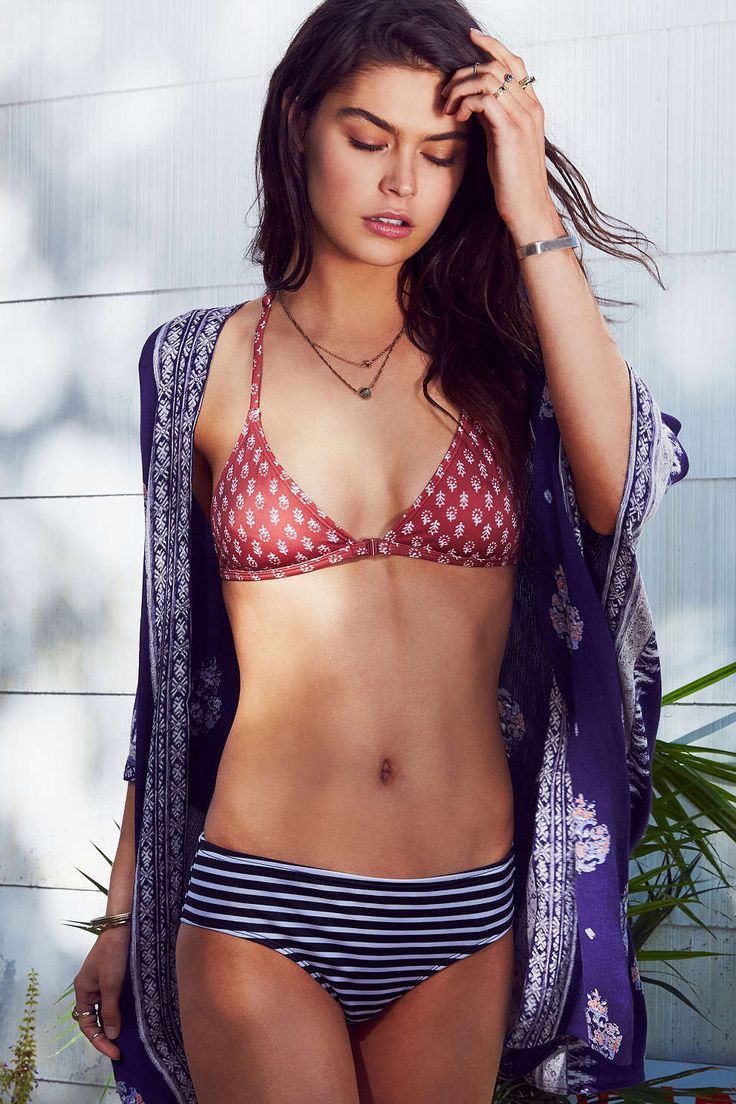 Who said that bikinis have to match. If they look anything like this suit, clearly you can "buck the system".
Plenty of fringe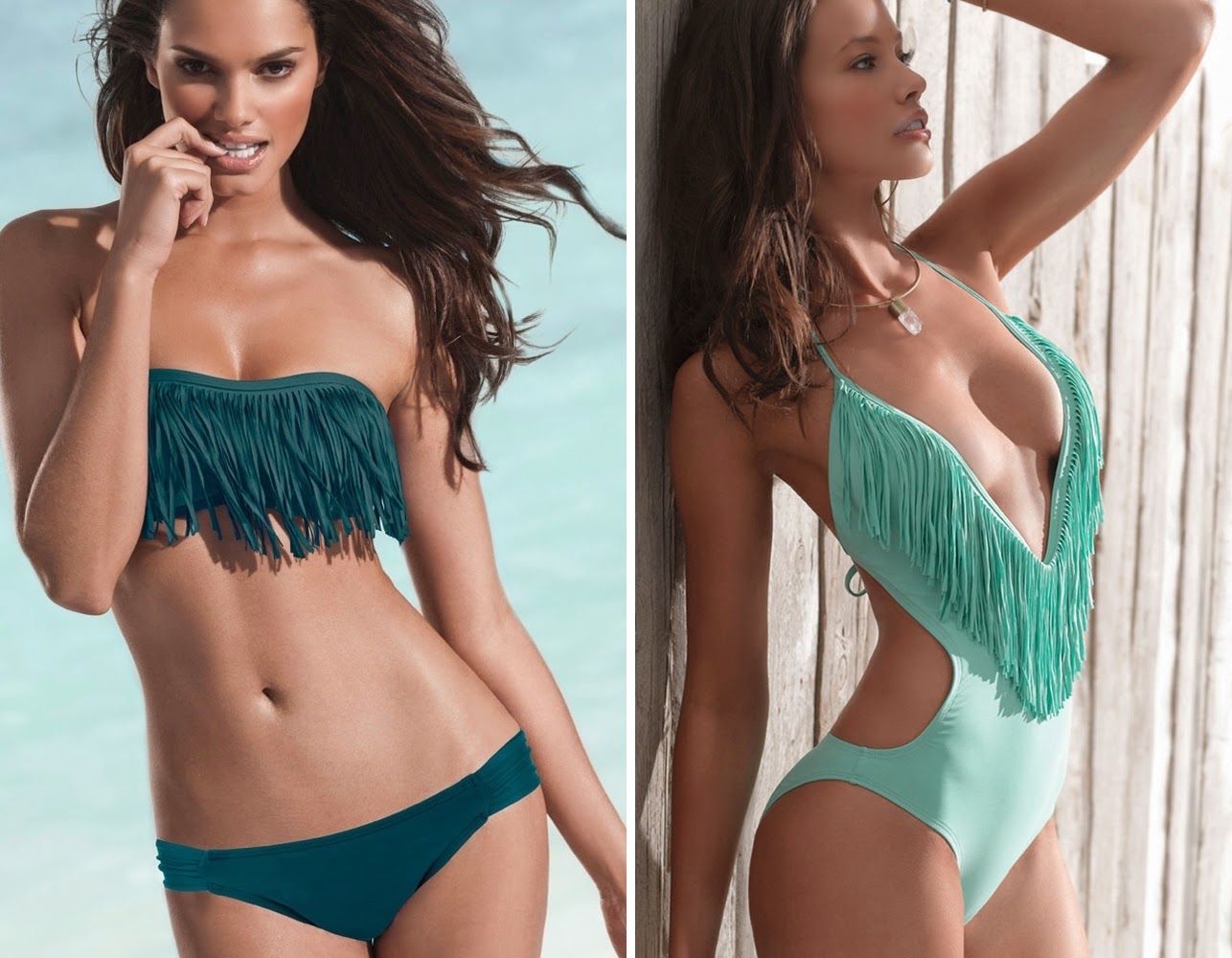 Fringe is a style that's pretty big this season. And while it's probably better for laying out than actually swimming, it's still money well spent.
Flounce tops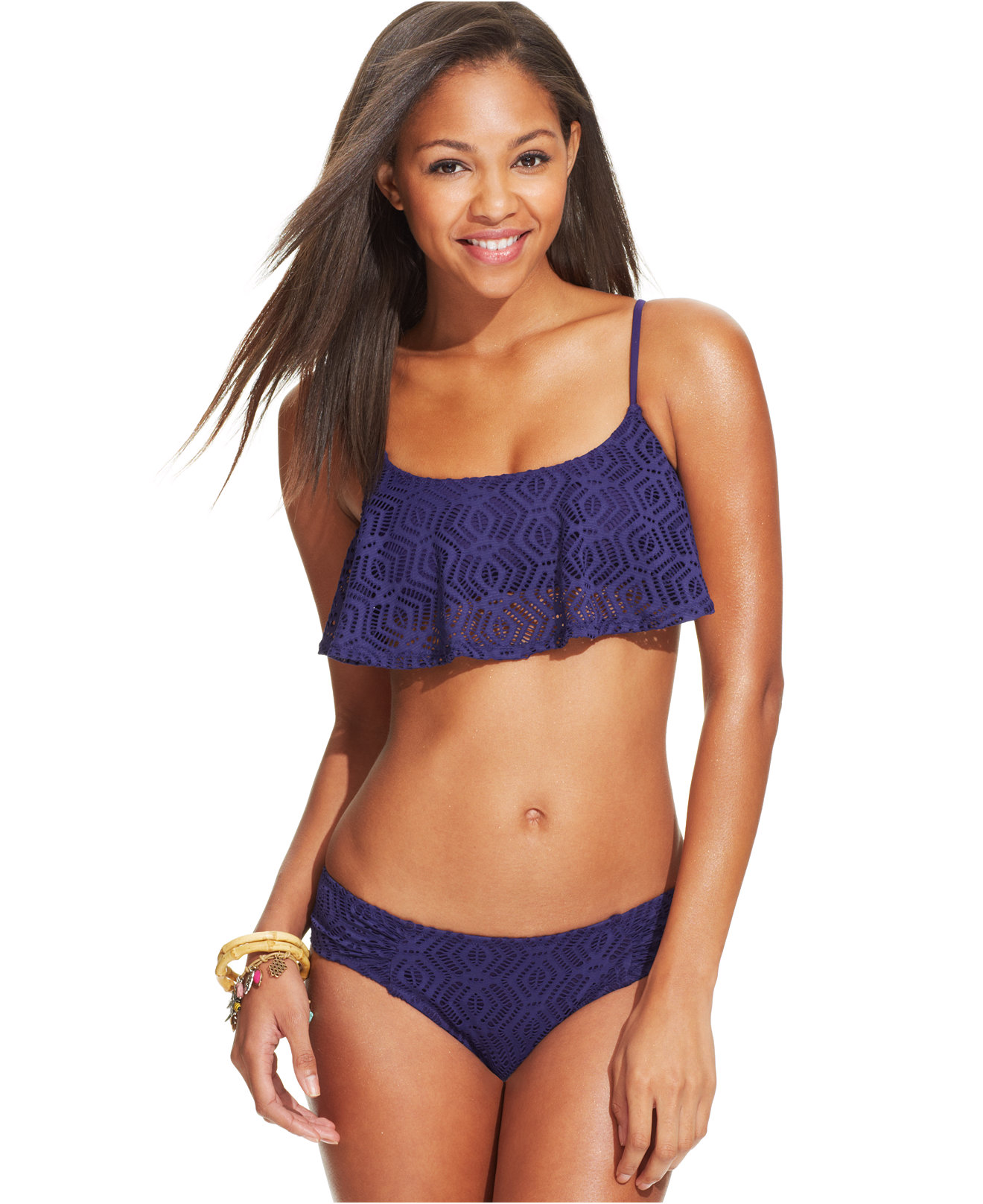 One type of swimwear that is both girly and dainty are flounce tops. They can also camouflage a full bust (if that's what you'd like to do).
Sports bra top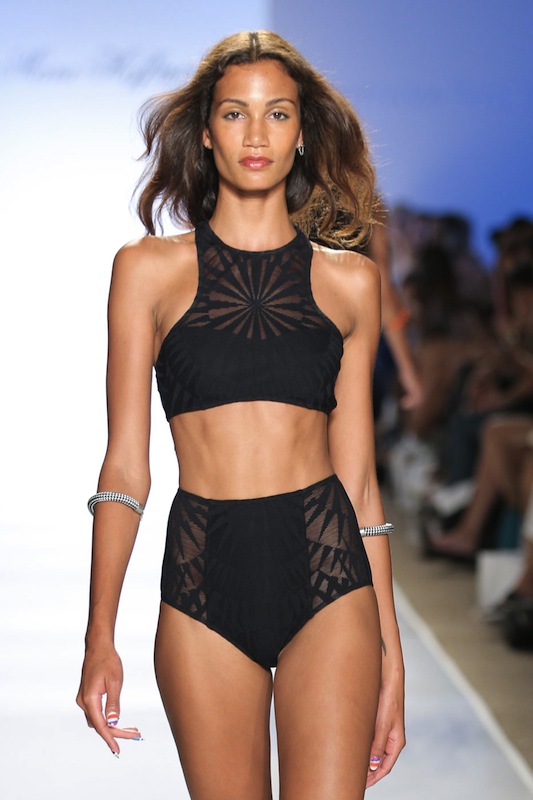 Bikinis that have an athletic bra top is another hot trend. It's the kind of look that works really well with most bust sizes.
Tribal print bikini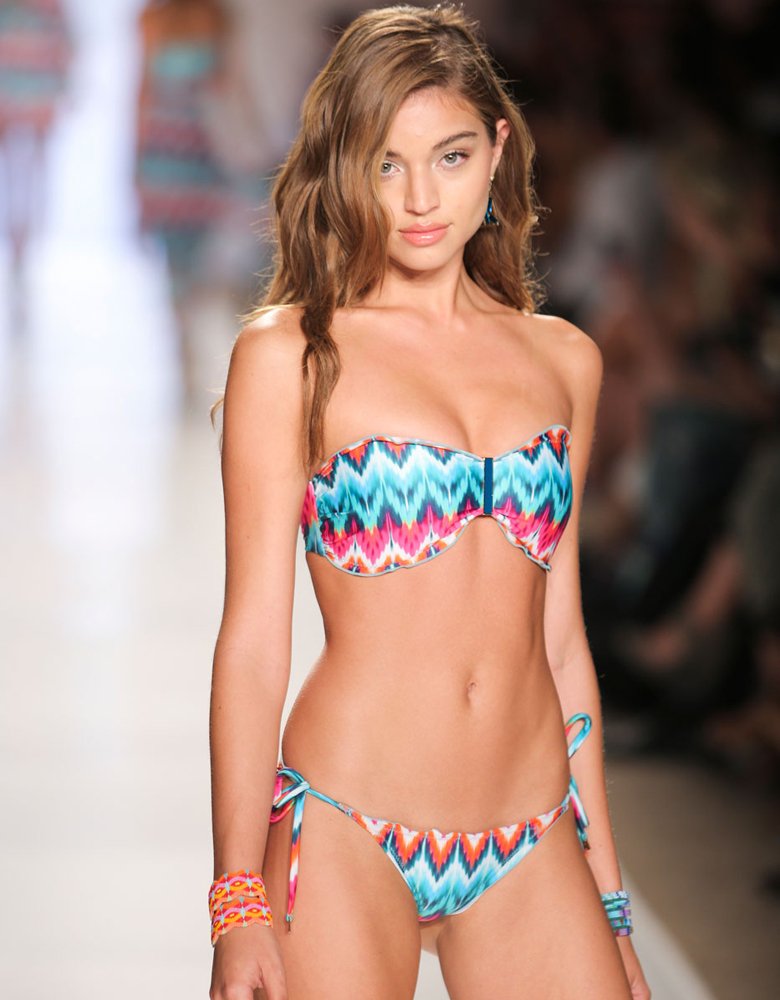 Planning a summer vacation? If it's to someplace exotic, go with a tribal print like this one. It's super swank and contemporary. (And yeah, really sexy too!)
Lace swimsuit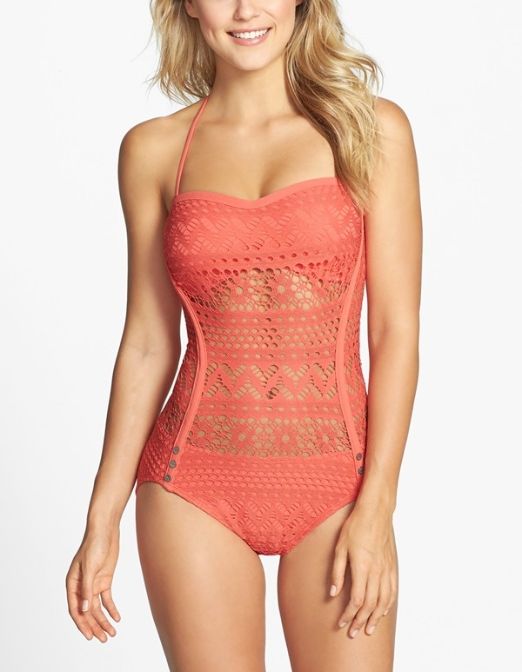 If you never thought about wearing a lace swimsuit before, um…how about now?
Cut-out bikini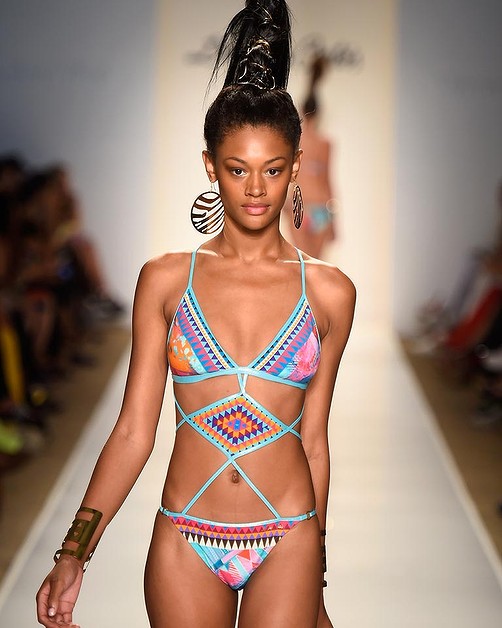 Basically, there's a pretty fine line between a monokini and a cut-out bikini but both of them look so good, they deserve their own section, don't you think?
Red swimsuit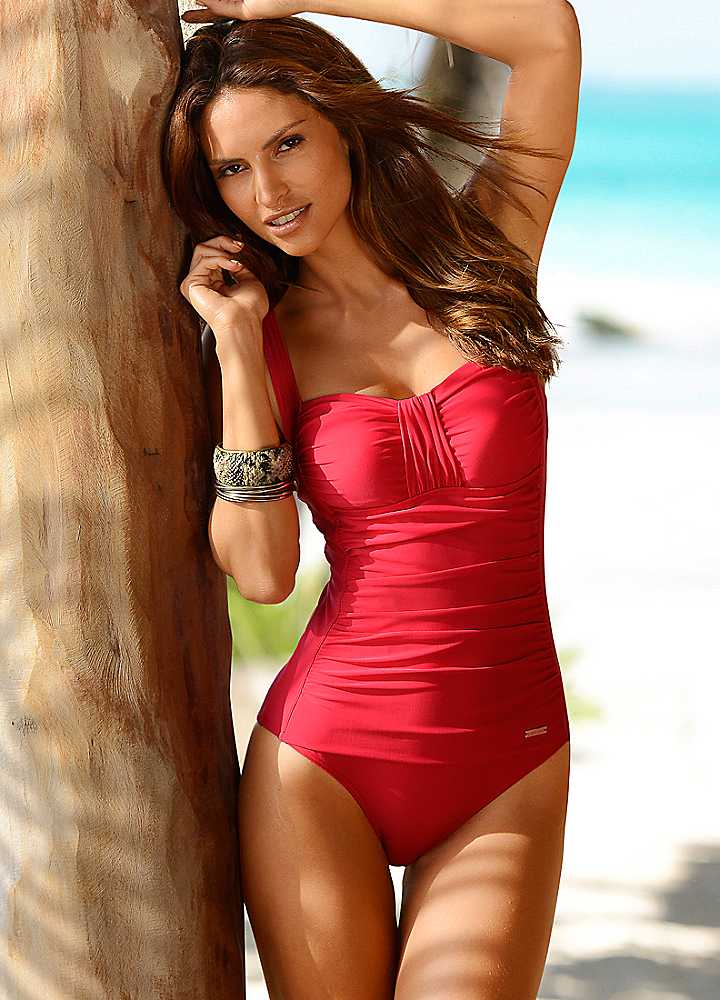 Red. It symbolizes passion, sexuality and even strength. No wonder it's a popular color for swimsuits right now. No wonder you probably feel the urge to go out and get one very similar to this.
Polka dot and stripes bikini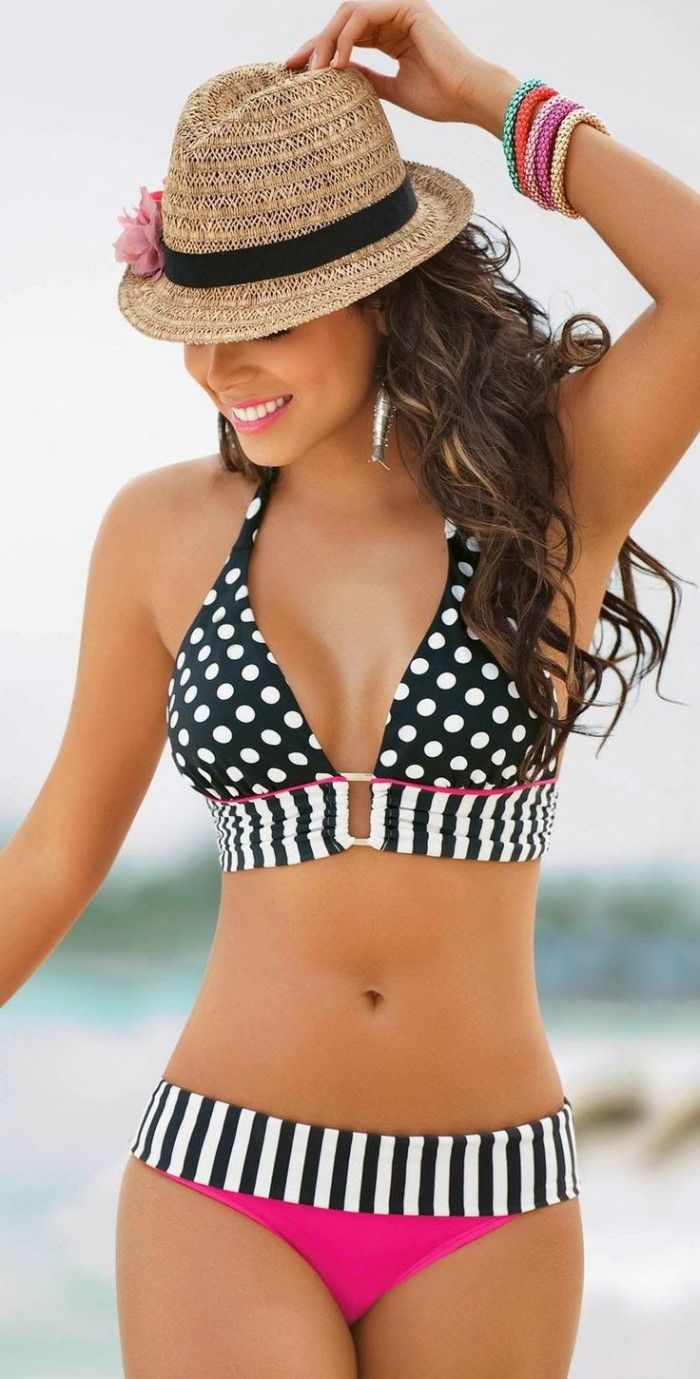 Polka dots are another big trend right now. And if you want to find another way to mix-and-match, go with a polka dot top and striped bottom? The look is almost delicious.
Putty-colored bathing suit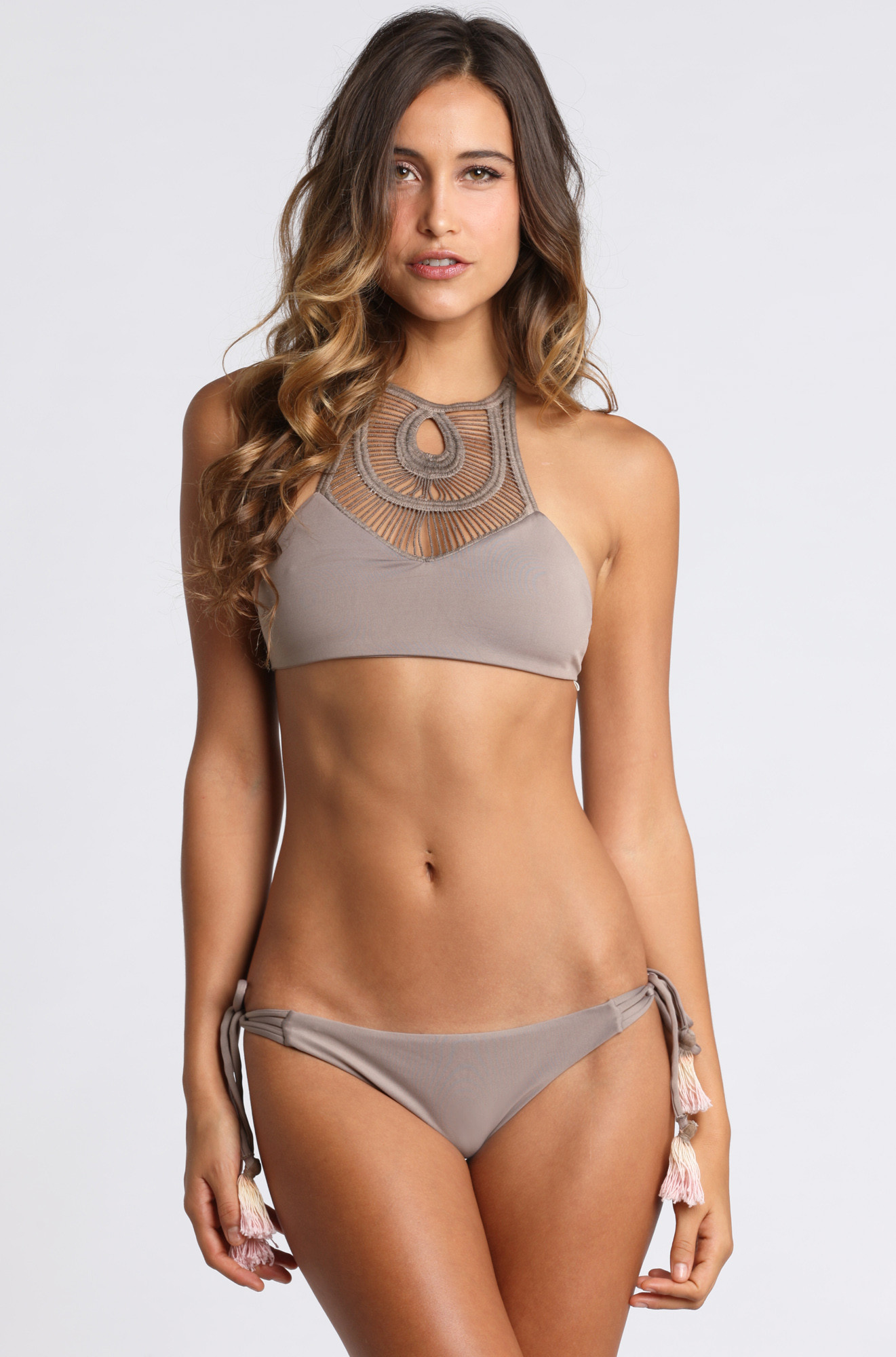 You would think that a putty-colored anything would be bland and boring. We obviously made the wrong assumption when it comes to that hue and swimwear.
High-waisted bikini bottom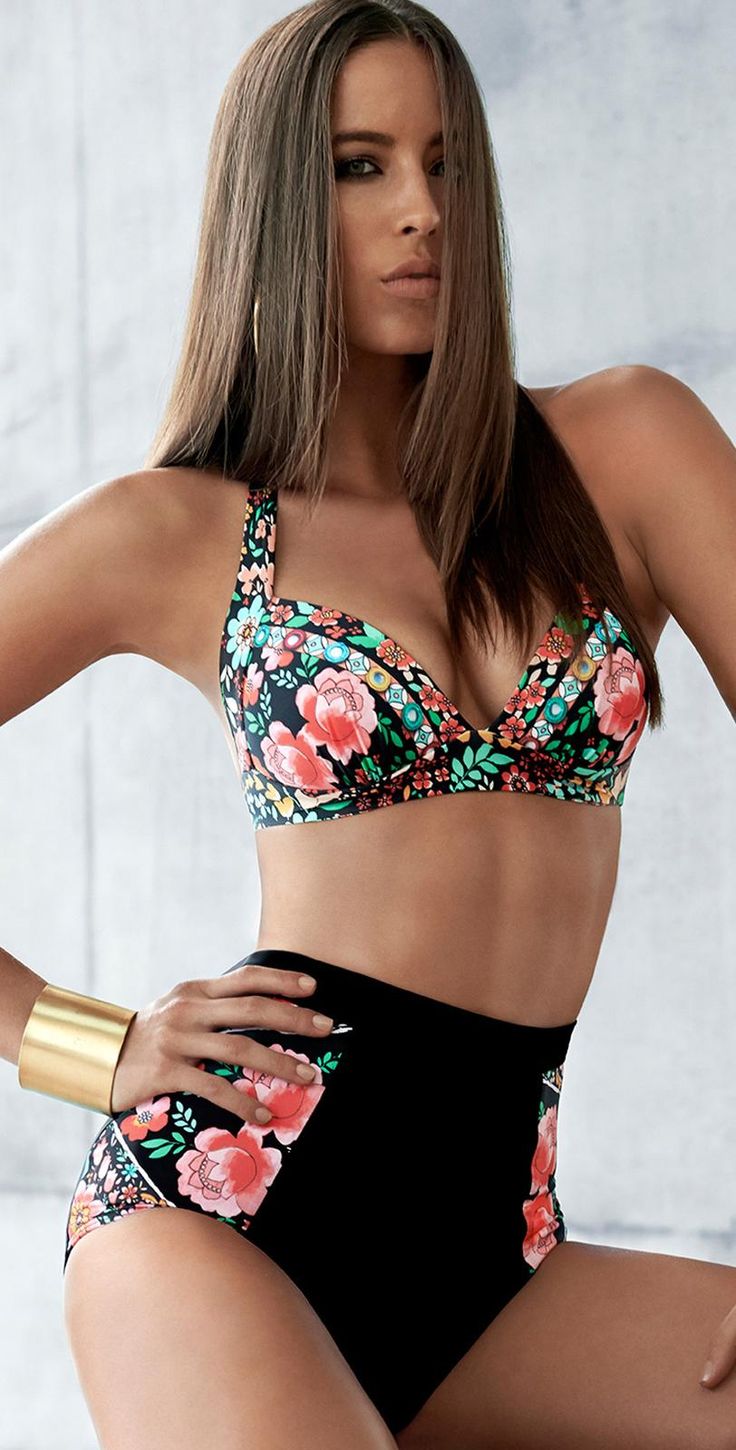 Is your tummy area not as flat and trim as you would like it to be? A high-waisted bikini bottom may be the answer to your prayers. Plus, it's a trendy look too.
Tangerine pieces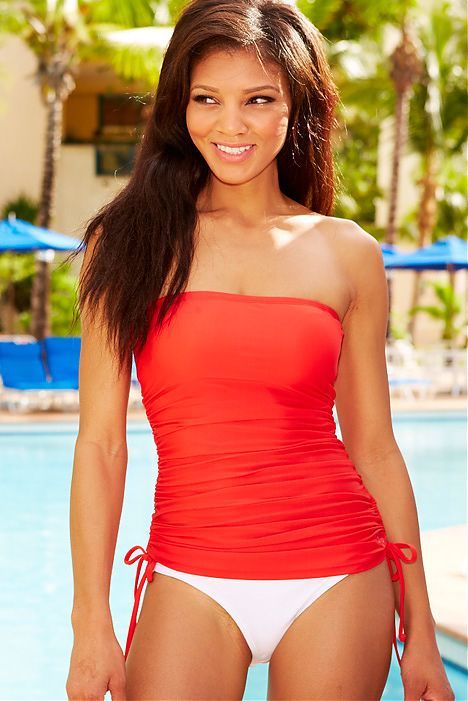 Tangerines. They are a tasty fruit and a scrumptious look for swimwear. Definitely consider it.