23 Must-See Short Hairstyles for Black Women
"The big chop". For a black woman, that's the kind of phrase that's usually reserved for when she's made the decision to go from permed or relaxed hair to her own natural texture. But today, we're using it to describe some truly amazing short hairstyles that any black woman would look truly amazing and unforgettable in.
Are you ready to check 'em out…?
1. Low fade with a side part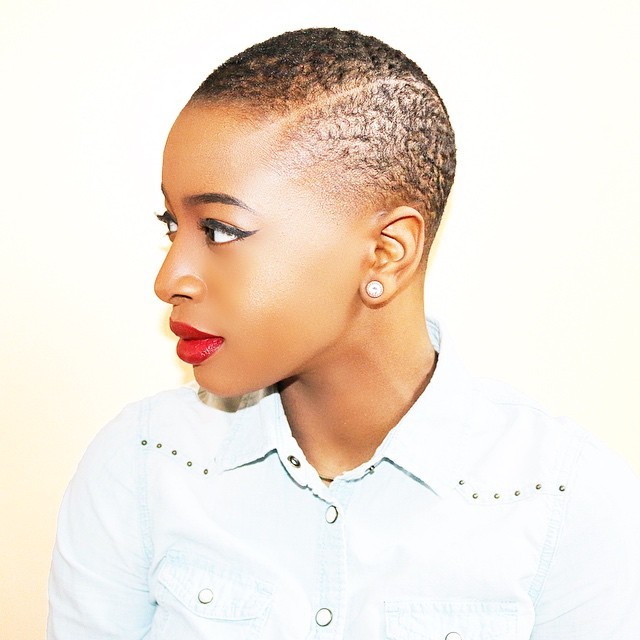 Have you always heard "You know, you have a really nice head"? If so, why not prove it by wearing your hair as low as possible and then adding a side part?
2. Asymmetrical pixie cut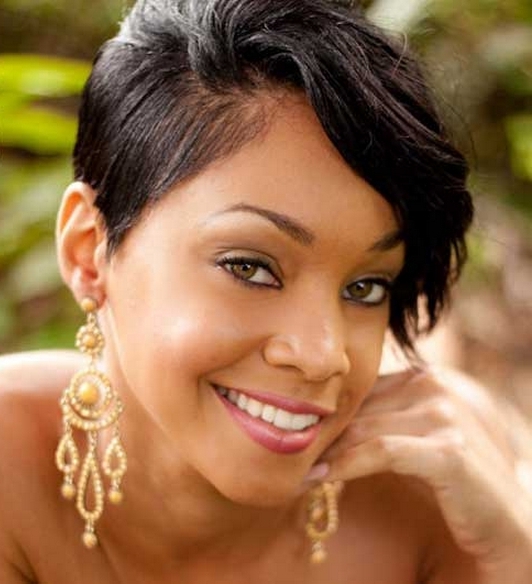 Pixies are always popular. Yours can have a bit of a twist by going with an asymmetrical twist to it.
3. Asymmetrical natural high top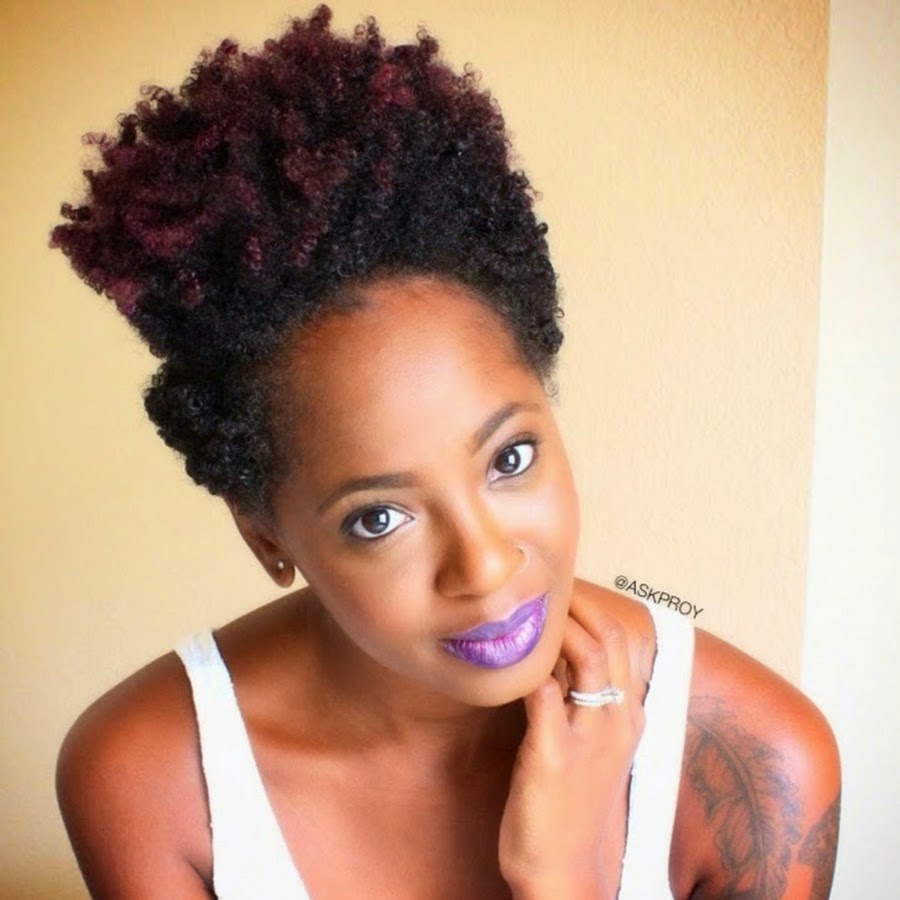 Back in the 80s, high tops were pretty popular. Personally, we like the modernized version of it. We guarantee plenty of compliments with this particular kind of look.
4. Slick and wavy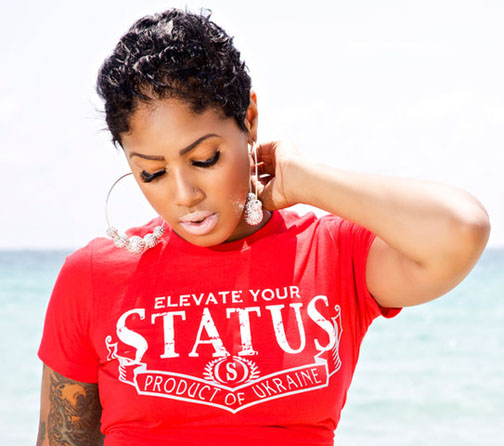 If you want the kind of hairstyle that doesn't look too "overdone", cut your hair down to a couple of inches in length and then slick it back.
5. Modified bowl cut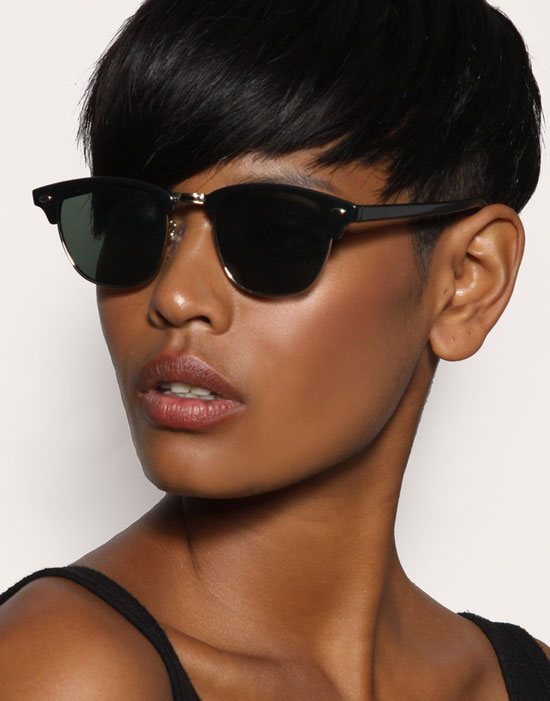 This is a modified bowl cut that lays down really nicely on newly permed hair.
6. Wavy pixie cut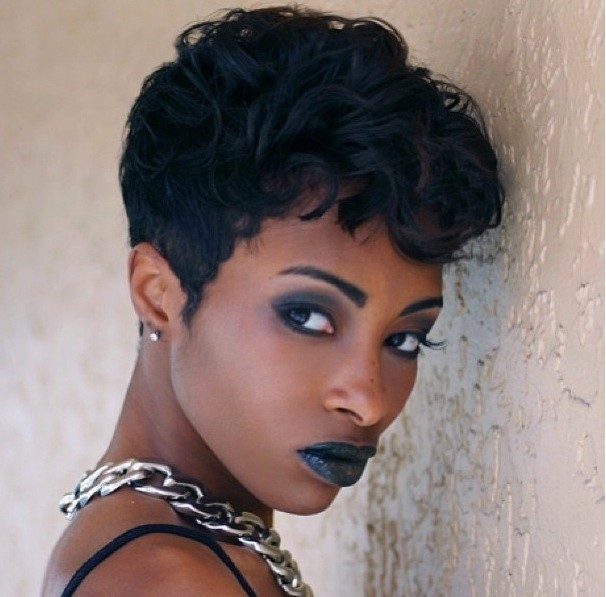 Do you have a bit of a natural wave pattern? If so, this wavy pixie cut would be perfect on you. If you don't have wavy hair, you can still get this look with the help of a roller set.
7. Teeny Afro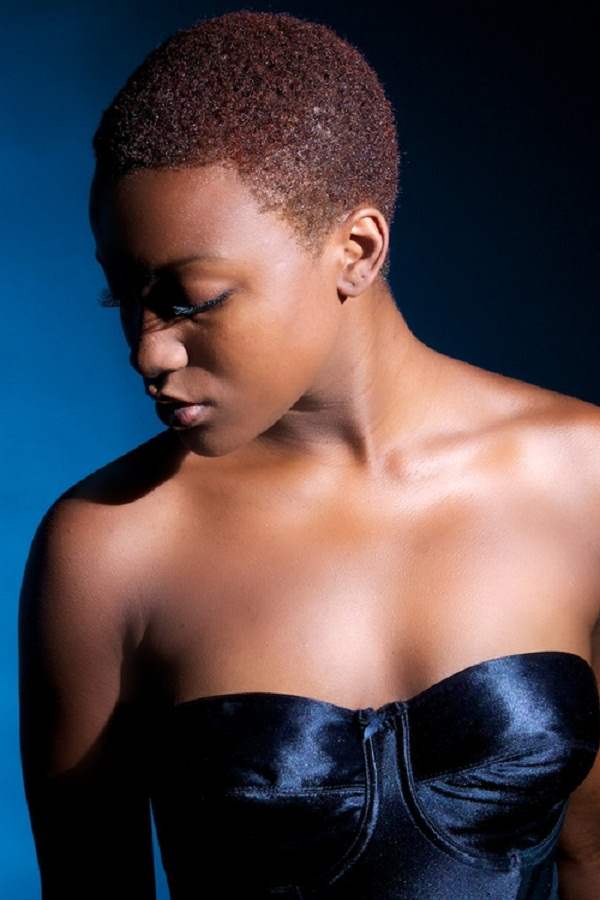 Here's a sultry way to ease into the natural look. Teeny Afros are a classic look for natural women. It's "confidently sexy" too.
8. Short twists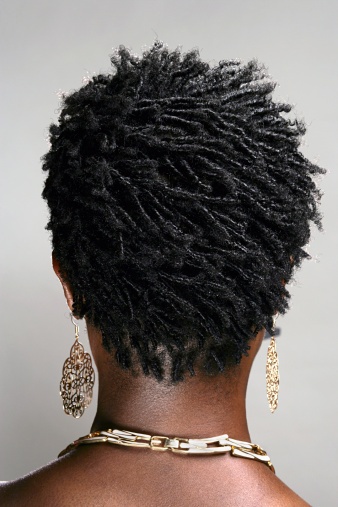 Whether you have ambitions of growing out locs or you simply like the look of wearing twists, this look will suit your needs…beautifully and easily.
9. Spiked pixie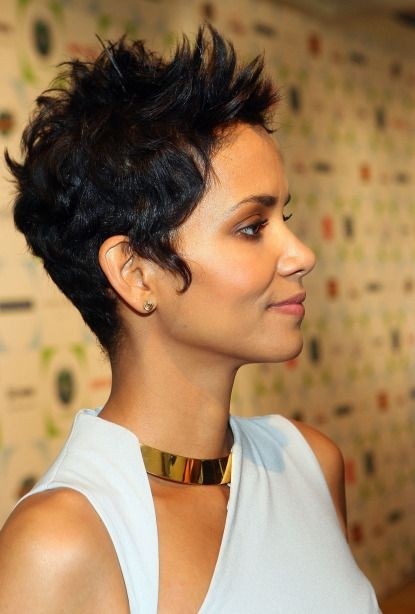 Halle Berry is probably the first celebrity that comes to mind when it comes to pixies. And out of all of them, her signature look is probably the spiked pixie. (And who wouldn't want to be compared to Ms. Halle?!?)
10. Super short bob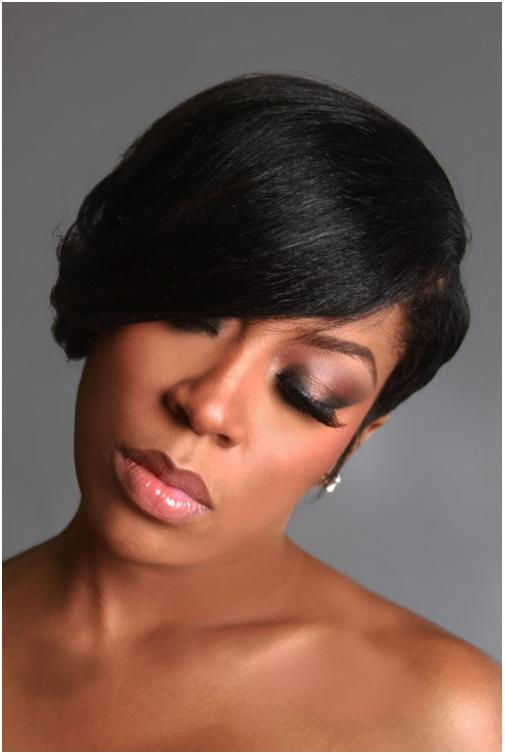 This is basically a really short bob with really long layers. It's a great way to ease into a longer look—or out of one.
11. Voluminous Mohawk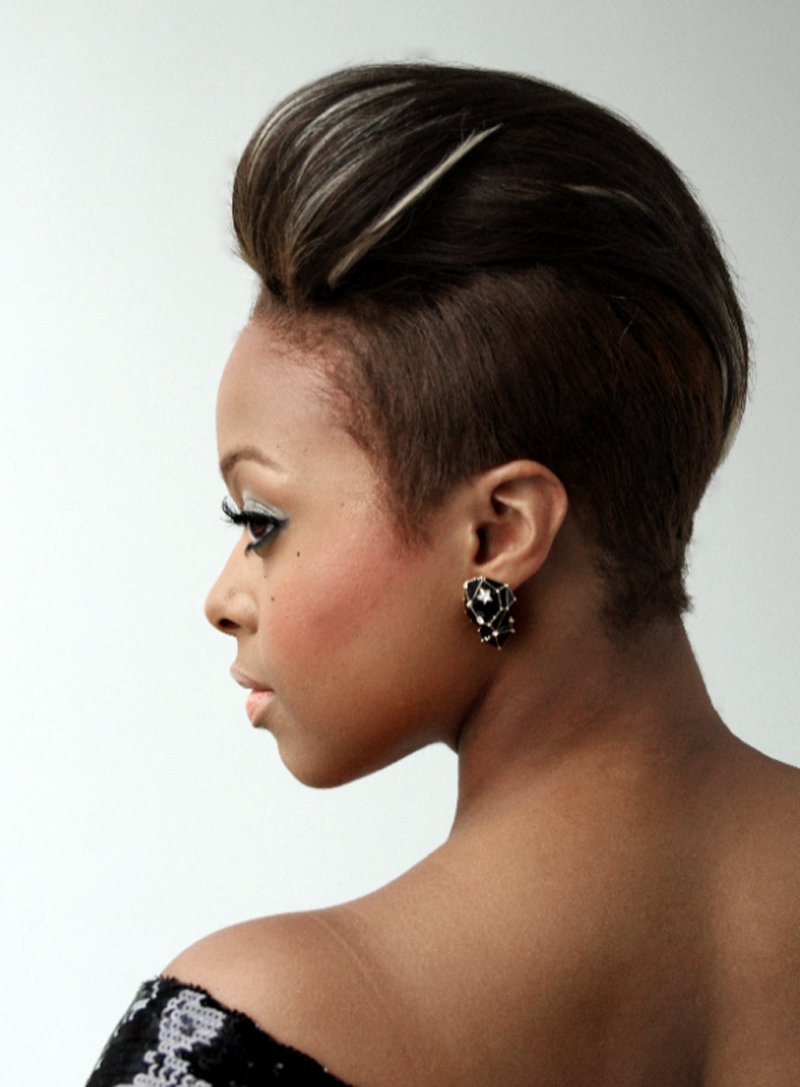 Mohawks are still pretty popular among a lot of men and women. We chose this one because it has so much volume to it. Plus, it's got a bit of a retro look to it too.
12. Caramel brown asymmetrical cut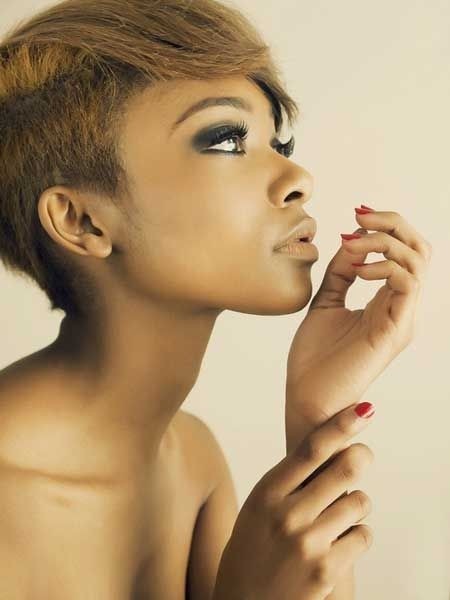 This is an asymmetrical cut that appears to have a natural texture that was blown out straight with the help of a blow dryer. It's one example of how you can change from one texture to another. Plus, we really like the caramel brown color.
13. Platinum super short wavy cut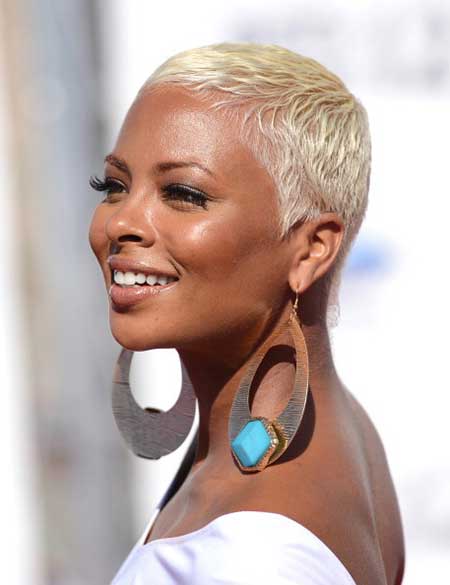 A texturizer can help you to achieve this particular hairstyle. And while it will look good in any color, you'll be a show-stopper with platinum.
14. Smooth and wavy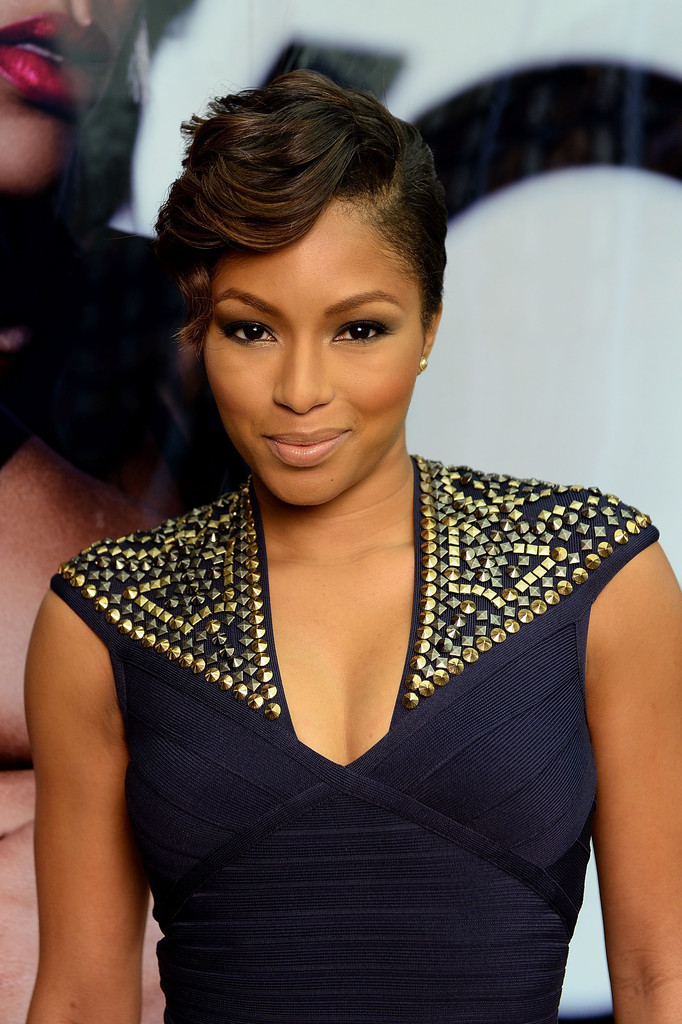 "Smooth and wavy". Those are the two words that come to mind with this "grown woman" sexy hairstyle.
15. Classic pixie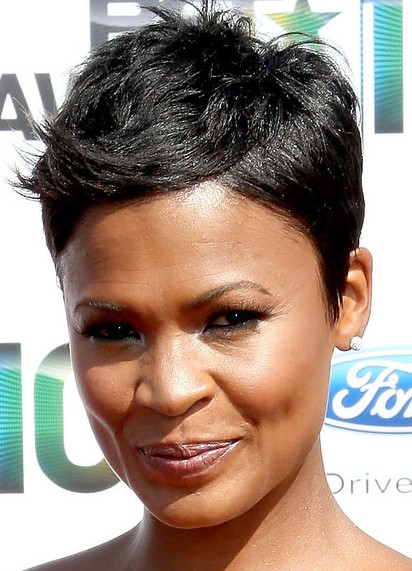 Halle Berry showed you the spiked pixie. Actress Nia Long is now sporting the classic pixie.
16. Tri-tone cut with long bangs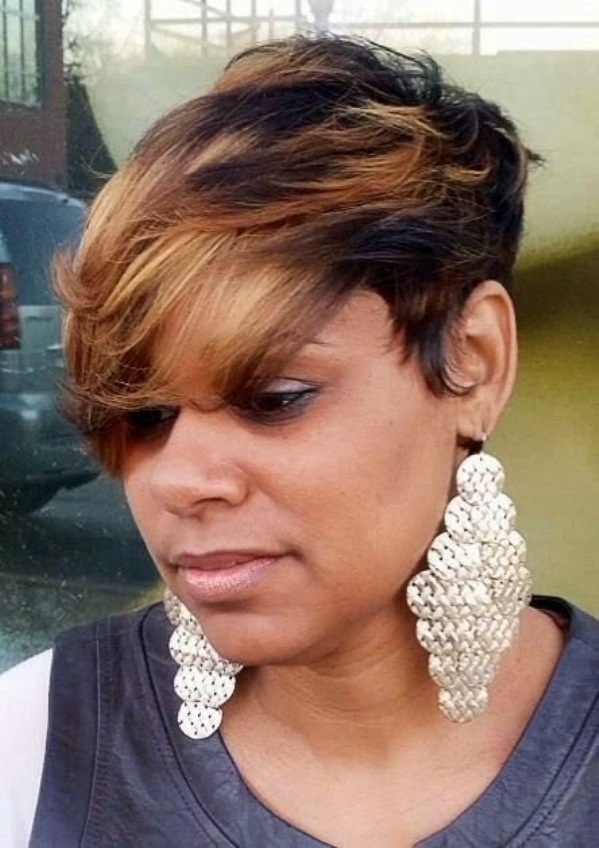 This particular short cut gets a shout-out mostly because of the amazing tri-tone hair color that it has.
17. Natural platinum Mohawk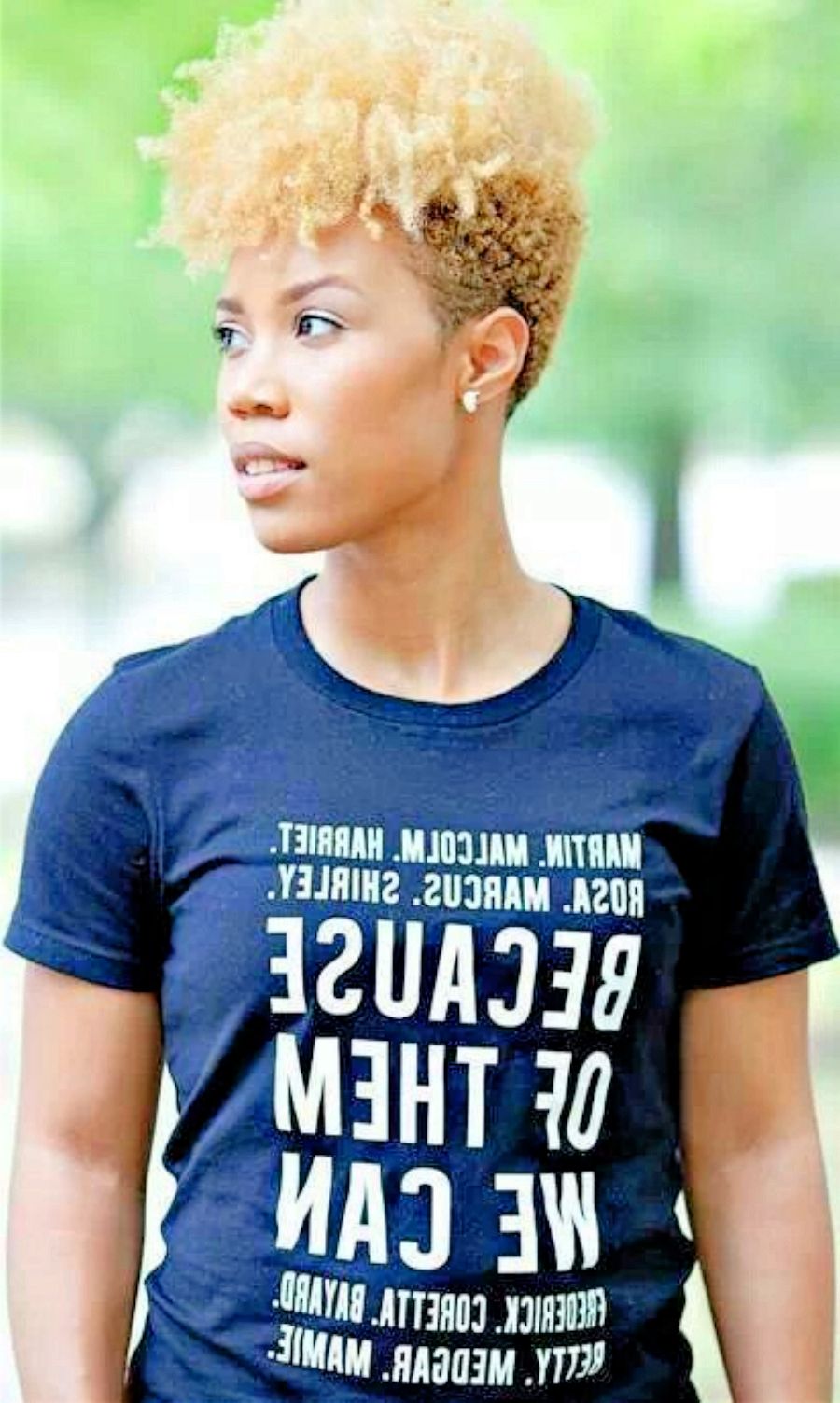 Here's a Mohawk for women with lots of natural curls. It would look great in platinum or bright red or even violet.
18. Straight and sleek with long sides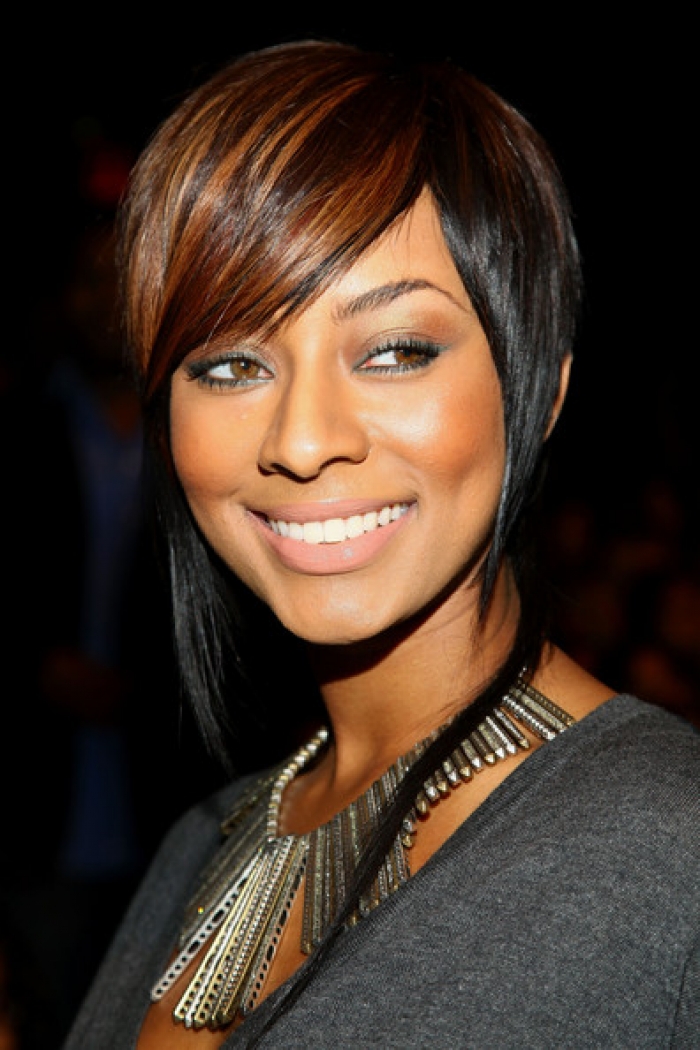 If you ever was a TLC fan, then this hairstyle may be vaguely familiar. T-Boz used to wear it. It was blonde instead of black with caramel chunks of color.
19. Free and curly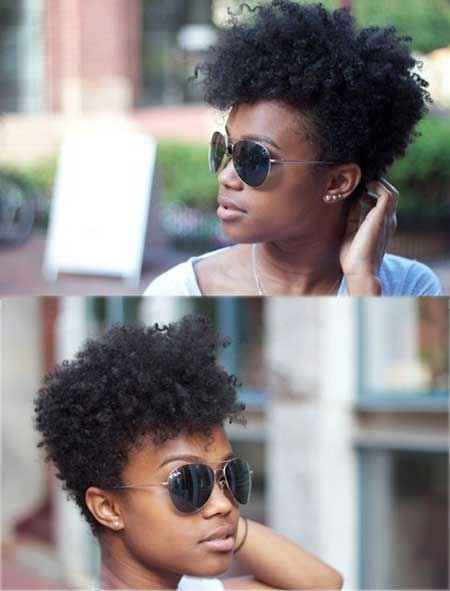 When you have a natural curly texture, it's already eye-catching. But if you want to add a bit of definition, taper down the sides and also the back.
20. Caramel and blonde curly bob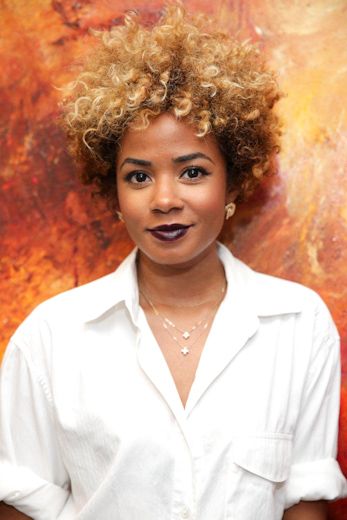 If she was to blow out her hair or straighten it, there would be a considerable amount of length. But a part of the fun in curly hair is while it takes away some of your length, it makes up for it with all of the volume you'll receive in return.  (Don't forget to add two tones of color.)
21. High and curly Mohawk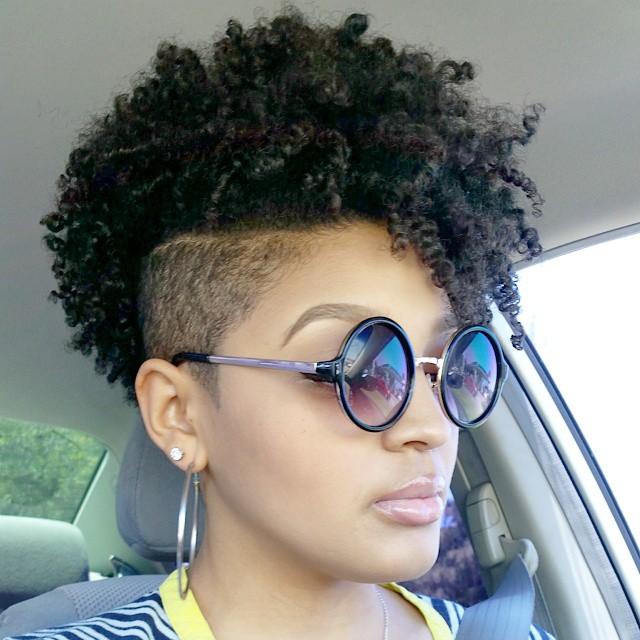 Here's a more drastic kind of Mohawk. Feminine because of the curls up top. Lots of funk due to the very low sides.
22. Light brown natural flat top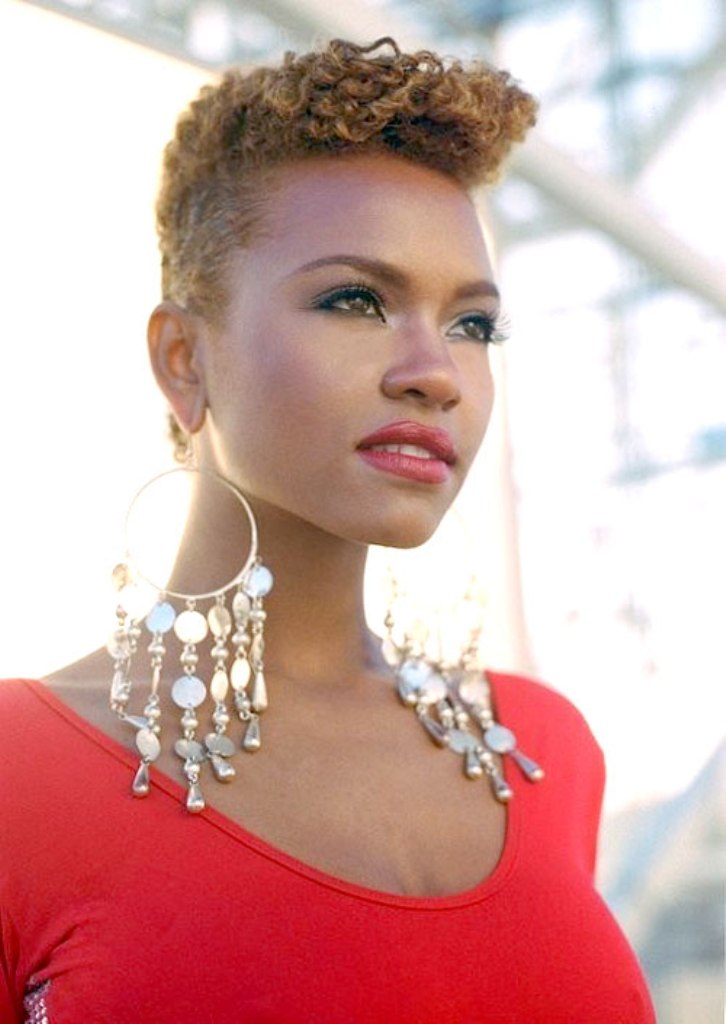 Did you ever wonder if a flat top could be sexy and sophisticated. Here's prove that indeed it can!
23. Tapered curls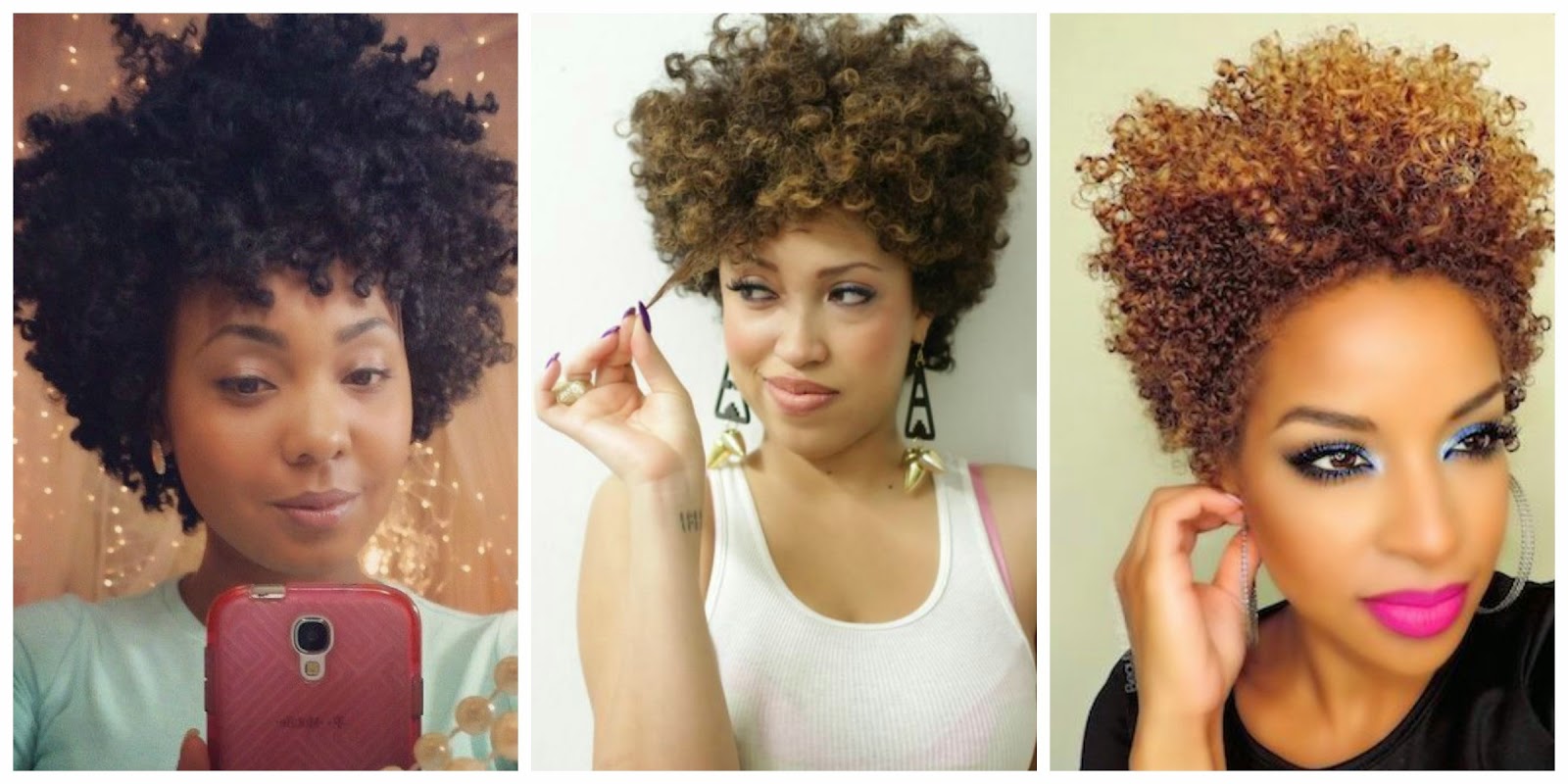 We love this particular look so much that one picture was not enough. The different colors show how one look can be so distinctive with the help of a bottle of color. Dare to try one and watch the results!