22 Fabulous Ways to Make Glitter Work This Holiday Season
Hands down, one of the best things about winter is that it brings along with it the holiday season. Parties, work events, concerts—you name it! And being that glitter is showing up on so many different fashion blogs as being one of the best ways to show off your signature style, while the snow is falling outside, we absolutely could not miss the opportunity to talk about some of the best ways to make glitter work for you.
Are you ready to get your shine on?
1. Glitter dress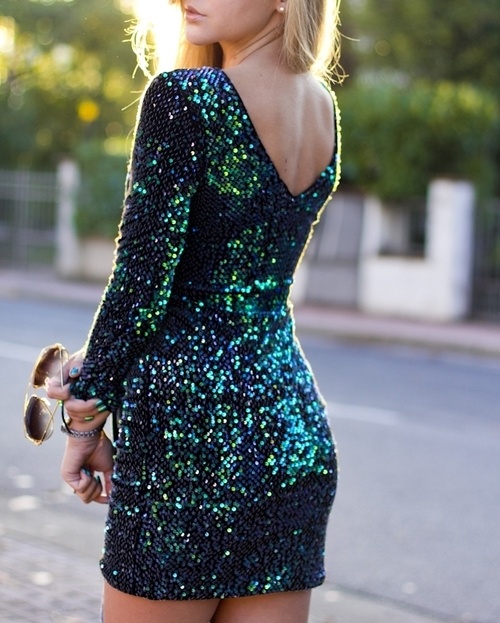 Parties need a party dress. Who will be able to take their eyes off of you if you have a body hugging glittering number like this one?
2. Glitter eye shadow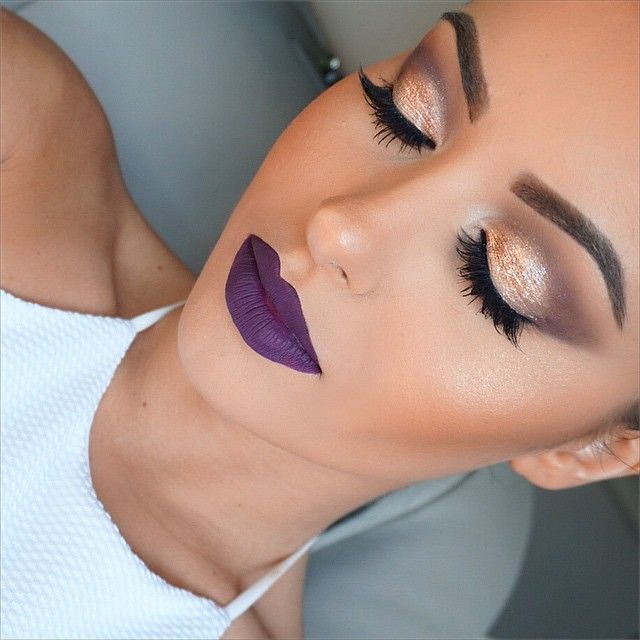 One of the best things about glitter eye shadow is that it comes in all sorts of colors. So, you can add just a bit of gleam with the help of gold or bronze or really wow 'em with silver, blue or even red.
3. Glitter watch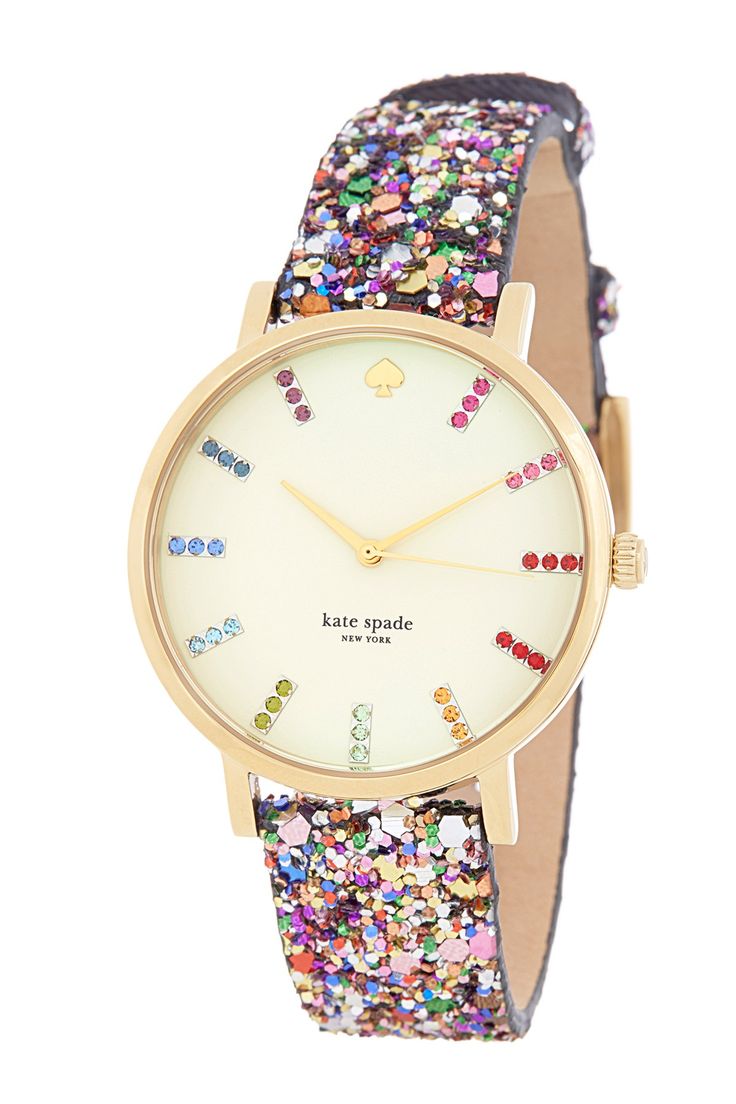 A true fashionista knows that when it comes to fashion, it's all in the details. That's why we had to throw in a glitter watch. What a fun way to tell—and pass—the time.
4. Glitter infinity scarves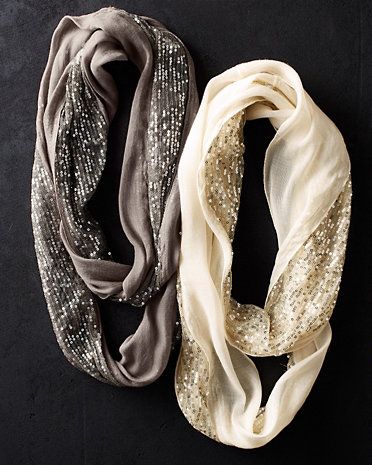 Here's something that can add a bit of "pop" to your winter coat. Glittering infinity scarves.
5. Glitter lip gloss/lipstick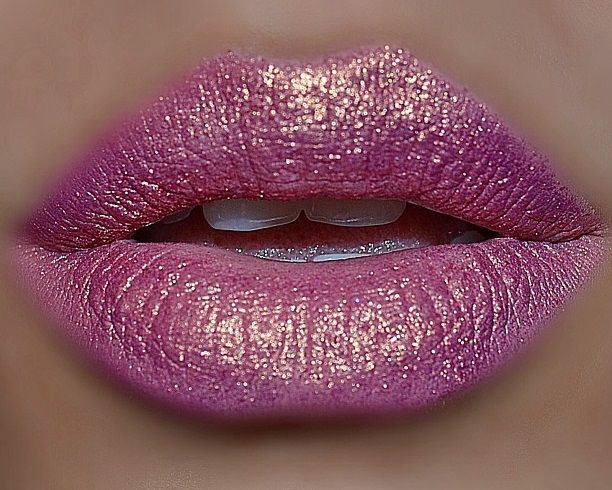 Your man will not be able to take his eyes off of you if you put on a bit of glitter lip gloss or lipstick. If it's hard to find at your local department or drug store, no worries. You can simple dab on a bit of glitter eye shadow to your lip base for basically the same effect.
6. Glitter button down shirt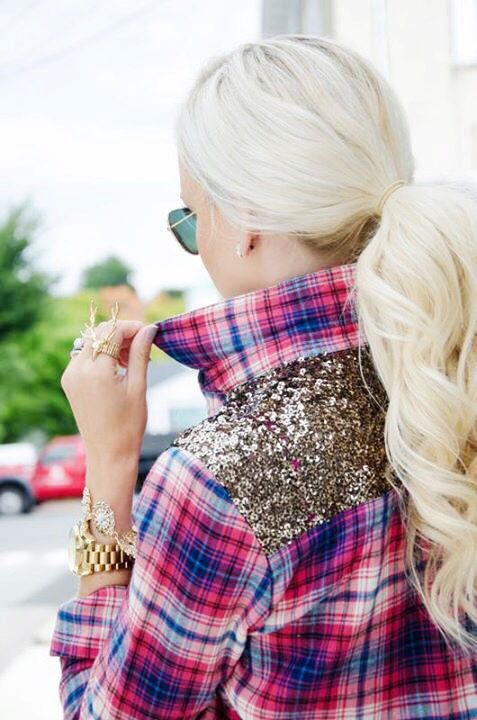 How cute is this? A plaid shirt with some glitter on the back? Shoot, forget buying one. Get some glitter and glue from a local arts and crafts store and go to town!
7. Glitter sweater
Frankly, we liked this sweater so much that it's the feature shot for this post. It's too adorable to not want to have one just like it. Plus, it's a fashionable reminder of how to make glitter fun and casual.
8. Glitter pants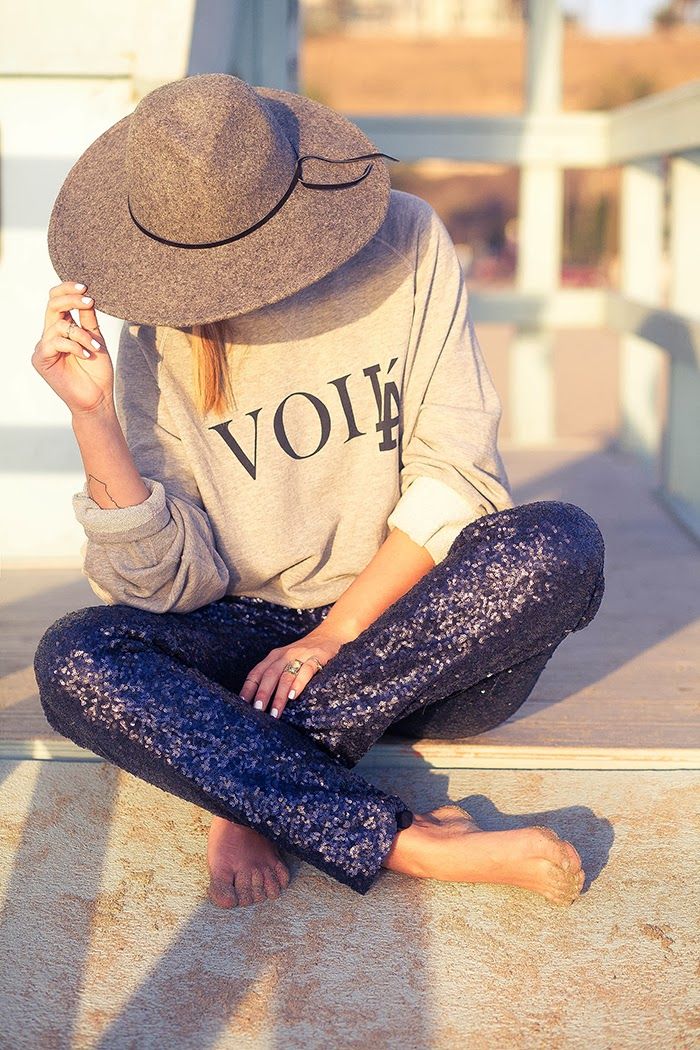 There are so many ways that you can make glitter pants work for you. With a sweatshirt and sneaks or with a silk blouse and pumps. You're going to be amazing to look at either way.
9. Glitter maxi skirt
What we like about glitter maxi skirt is if you have a special event coming up that's not super formal but you still want to dazzle 'em, you can do just that with this kind of look. Plus, when it comes to the top, you can be as classic or as funky as you want to be and still get tons of compliments all night long.
10. Glitter nails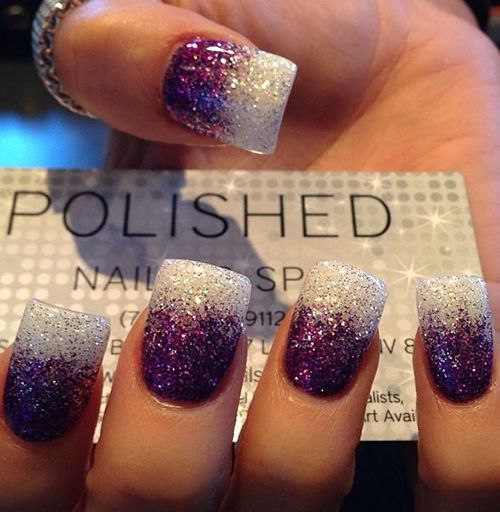 C'mon! At least for New Year's Eve, make sure to put a little glitter on your nails!
11. Glitter jacket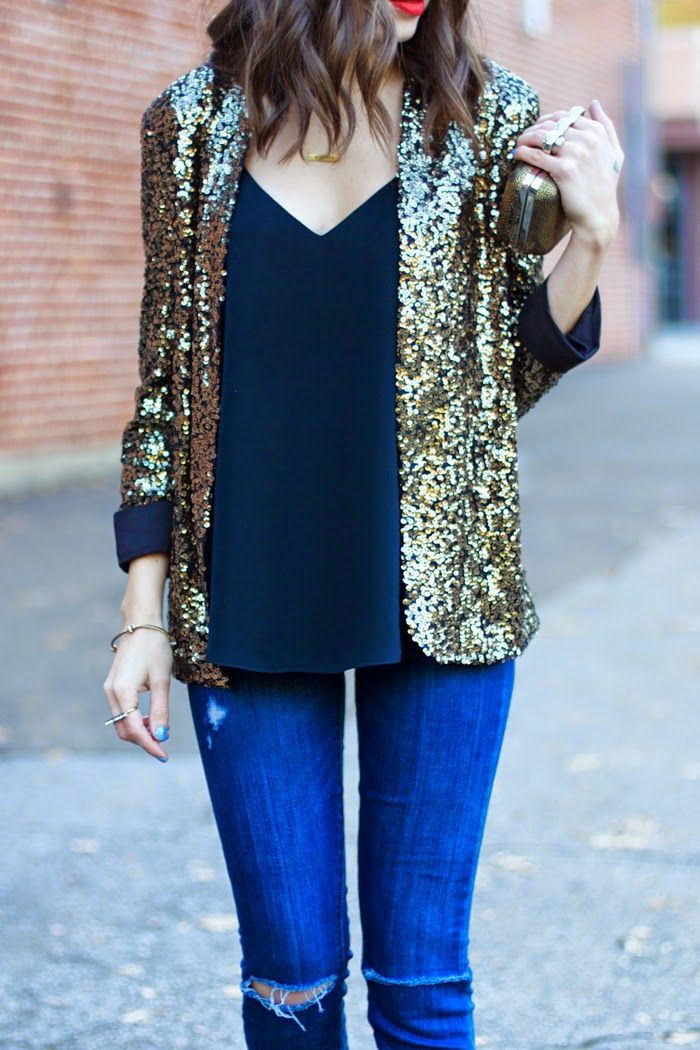 If you have a holiday party coming up and dresses are so not your thing, you'll still look super appropriate in your ripped jeans so long as you have on a glitter jacket.
12. Glitter clutch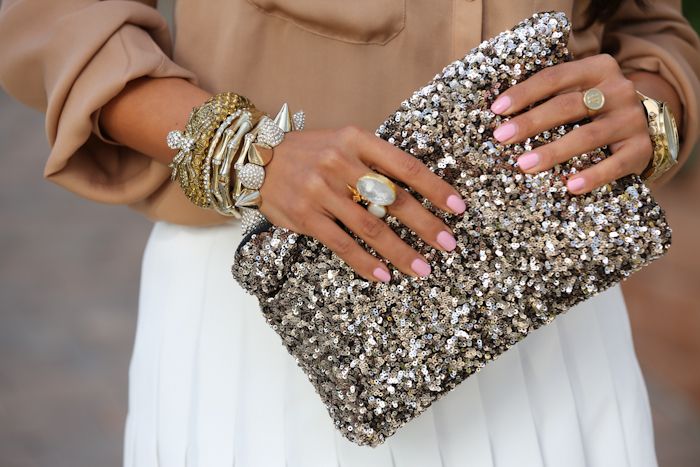 Yeah, we know. Already you're trying to figure out where to go to get a glitter clutch just like this one. Frankly, we don't blame you.
13. Glitter mini skirt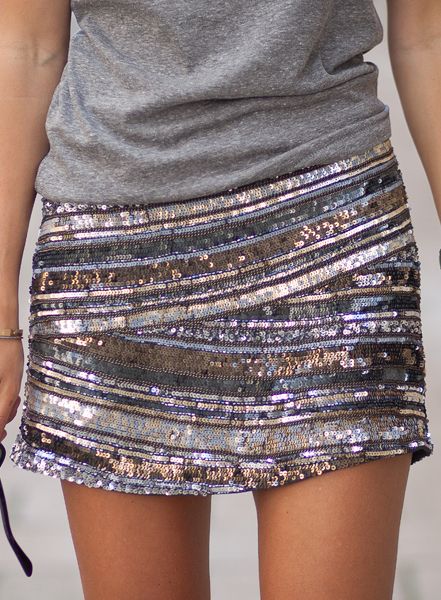 Planning on doing some partying and dancing with your friends? Make sure to bring your glitter maxi skirt along. You'll fit right in.
14. Glitter heels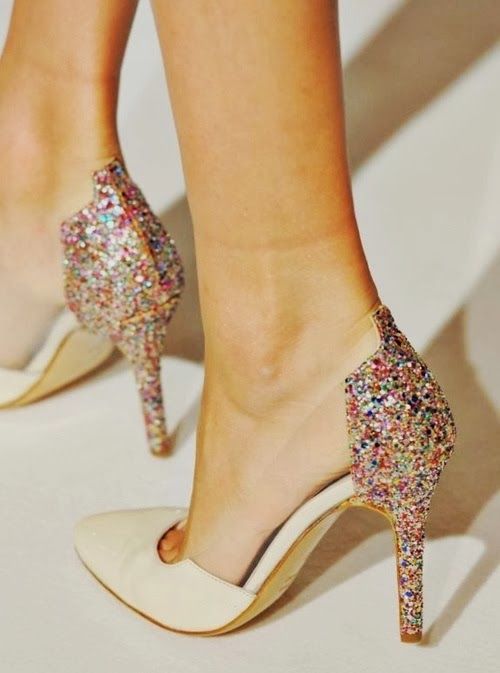 These shoes are everything, even without the glitter. Oh, but with it?!? They're worth getting—even if they're not on sale.
15. Glitter pantyhose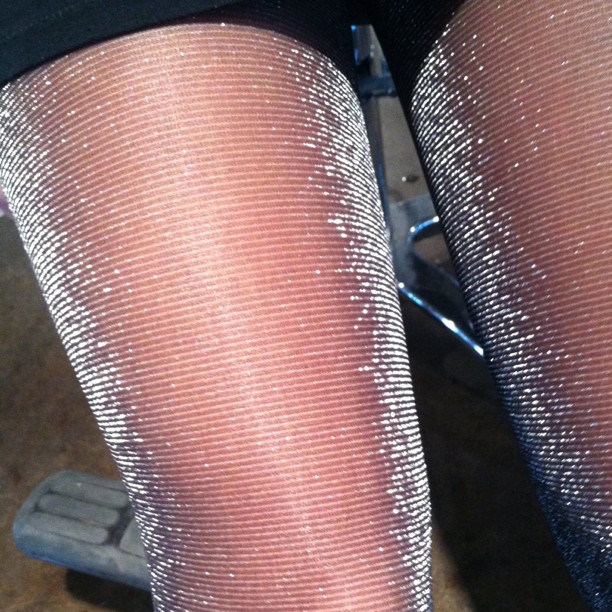 You'll be able to add some style and pizzazz to any outfit with the help of some opaque tights like these.
16. Glitter French manicure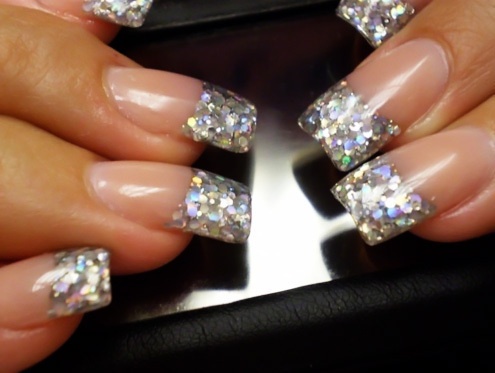 What an alluring spin to the traditional French manicure. Another look to consider for New Year's Eve.
17. Glitter earrings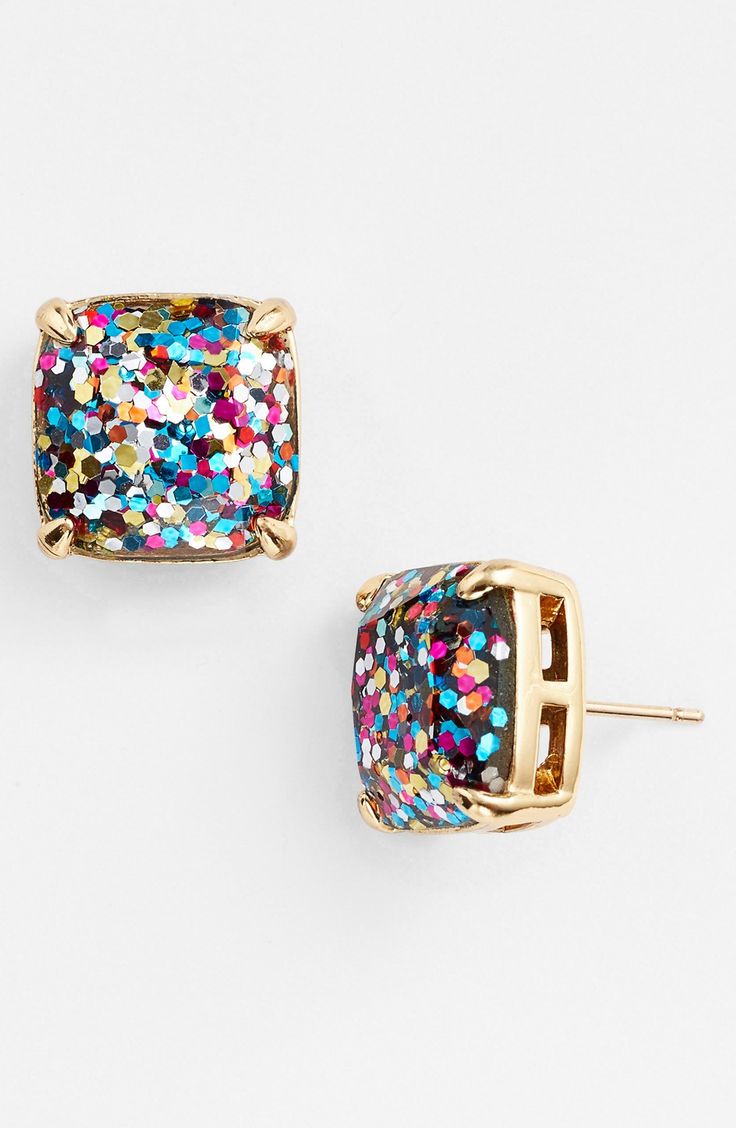 Updos are big this season. They'll look so much more festive and feminine on you with the help of a pair of glitter studs.
18. Glitter pencil skirt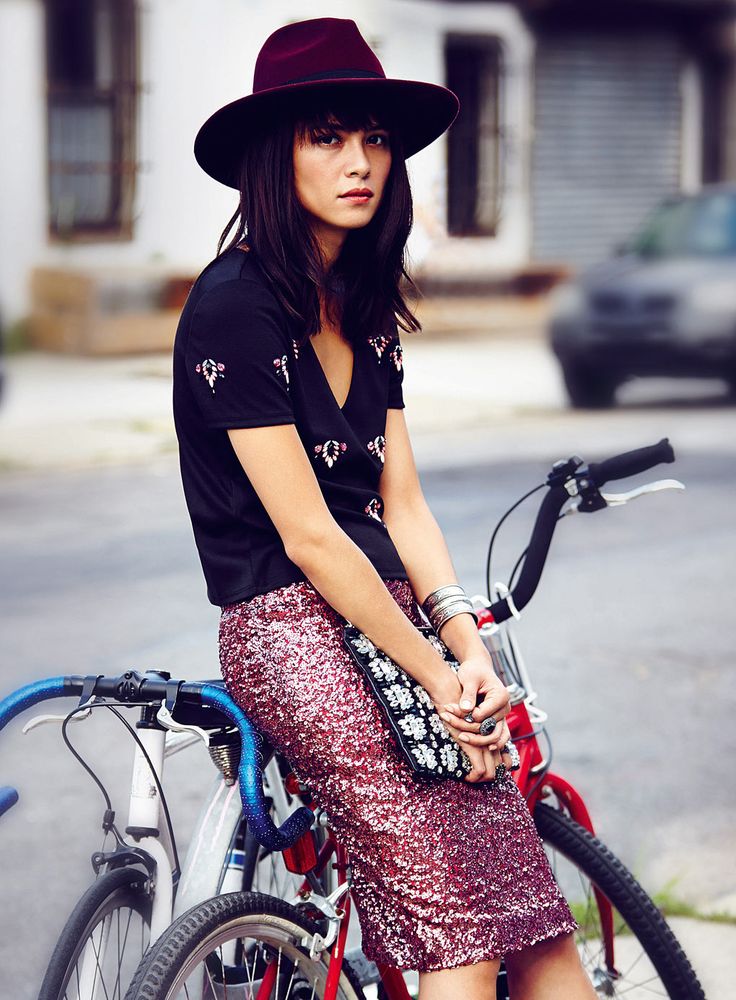 Here's the bottom line: If you can find a glitter pencil skirt, buy it. You won't regret it. Ever.
19. Glitter face jewelry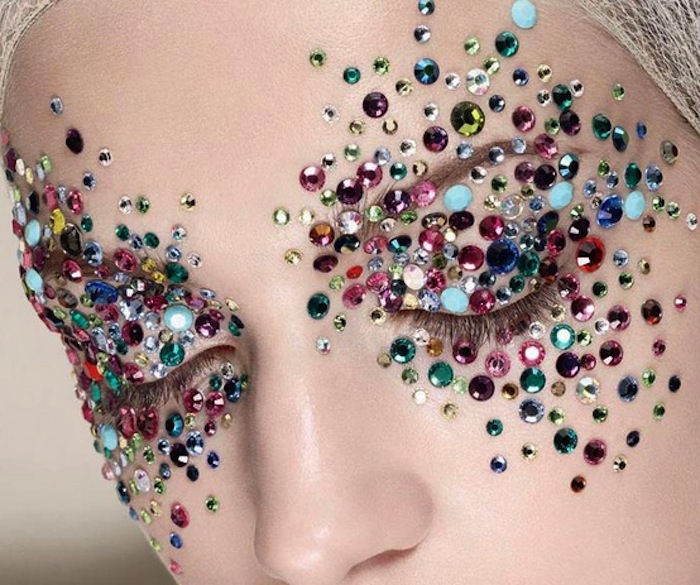 OK, this pic might be a wee bit over the top, but that still doesn't change the fact that face embellishments are in. And who said that you had to cover up all of your face with them? A couple of stones, strategically placed, are more than enough.
20. Glitter military hat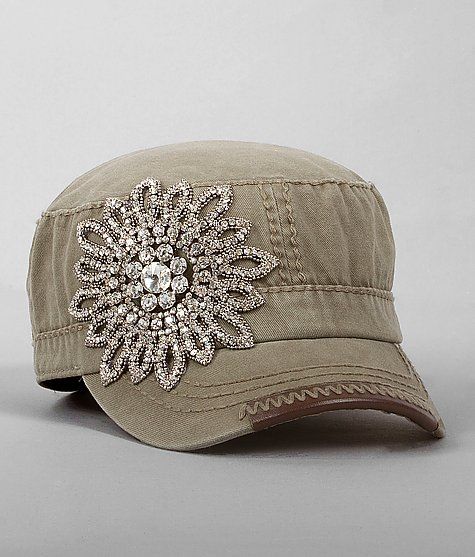 No one will ever know that you had a bad hair day if you decide to put on a cute military cap like this one.
21. Glitter necklace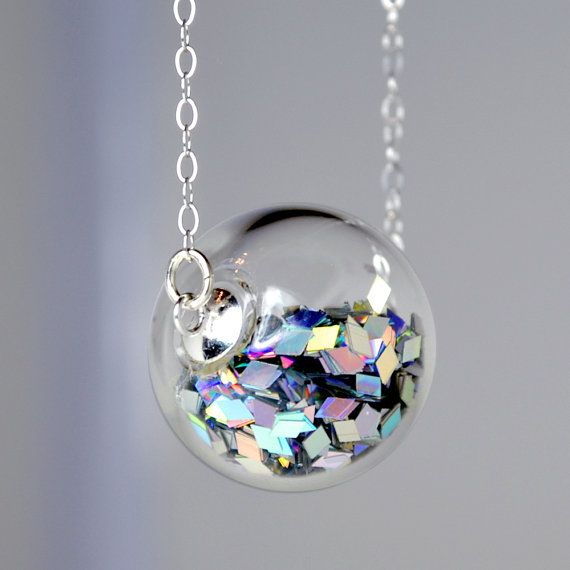 We like this glitter necklace because it sort of reminds us of a disco ball. And the holiday season brings all with it all sorts of reasons to celebrate!
22. Glitter-dipped hair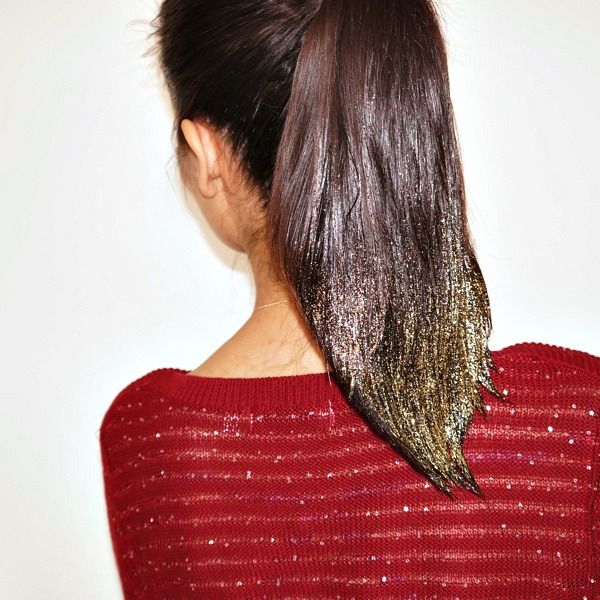 We know, right? Glitter-dipped hair. Who would've thought it was possible but it is.  Get your sparkle on!