Great Hairstyle Tutorials for Long Hair
Women with long hair is charming. And there are more possibilities when it comes to styling the hair. However, not all the women know how to look gorgeous with the long tresses. In this post, we are going to share with you 10 beautiful and useful hairstyle tutorials for women with long hair.
Every day in a week you can wear a different hairstyle. These ten hairstyles are easy to achieve as you follow the specific steps. They are not only stunning for your daily look but also fantastic for some special occasions. Now, check out the hairstyle tutorials below and experiment with them. Enjoy!
Cute Ponytail Hairstyle Tutorial for Thick Hair /Via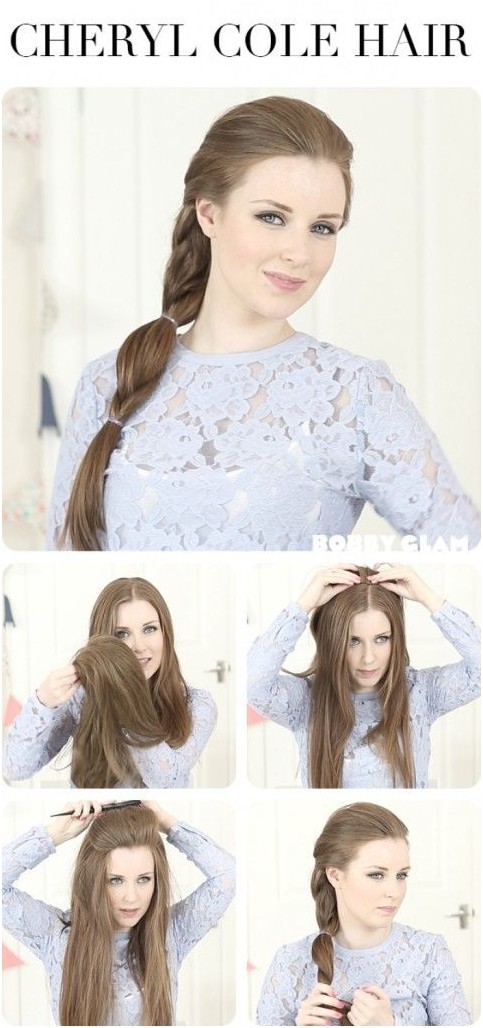 You wanna get a pretty Frozen look? Then have a try with this twisted ponytail . The top section is teased loosely and some height has been added to it. Sweep all the long tresses to one side. Then twist them and secure them with an elastic band. Do you like it?
Fashionable Messy Bun Hairstyle Tutorial /Via

For a more casual-chic look, you must have a try with this messy updo hairstyle. Most younger women like such messy hairdos. This hairstyle is quite easy to create and all you need to do is just make a high ponytail and then tuck all the hair into the ponytail until an effortless bun is formed. Such a simple yet stylish hairstyle will be an ideal option on a busy morning.
Lovely High Ponytail Hairstyle Tutorial /Via

The high ponytail hairstyle is the best choice for a vigorous look. If you want your ponytail to be special and cute, then just do as the pictures tell you. Create three tiered style with your basic ponytail and you can become instantly gorgeous.
Pretty Weaved Low Ponytail Hairstyle Tutorial /Via

For women with thick hair, this weaved ponytail is quite gorgeous. Part your hair into three sections and then tucked the side parts into the lower ponytail. Just some small actions will make a big difference to the original look.
Lovely Hair Bow Tutorial /Via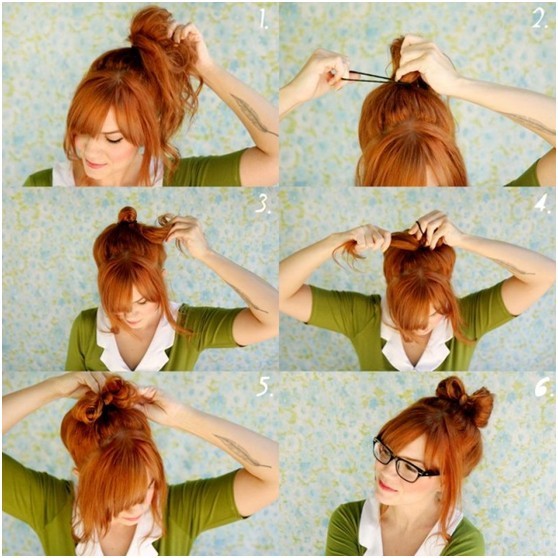 No matter how old a woman is, she is always girlish in her inner side.So, when you are free at home, you can just be yourself and try some hairstyles which are cute and lovely. This golden hair bow is rather pretty for all those sweet hearts. You may use some hairspray to keep your hairstyle in a chic look for longer time.
Chic Bun Hairstyle Tutorial /Via

In summer, the longer hair may make you feel hot. So, to rock an updo hairstyle is a good idea. Take a look at the pictures above. You should first do a high ponytail and then divide it into two strands. And then make a loose ponytail with the upper strands. Finally, twist the braid around the ponytail to create a stylish updo.
Elegant Twisted Low Bun /Via

This is a quite graceful hairstyle for some formal occasions. The better thing is that it is quite simple for every woman to do this pretty hairstyle. On a busy morning, this simple hair is your quickest choice to get a stunning look.
Pretty Braided Bun Hairstyle Tutorial /Via

For younger women, you may add some braids to your hair look. First, braid up the hair from both sides and then tie these two braids together with an elastic band. Then, make a perfect sock bun with the ponytail. It's such a sweet hairstyle for your vacation and romantic dates.
Beautiful Double Braids Hairstyle Tutorial /Via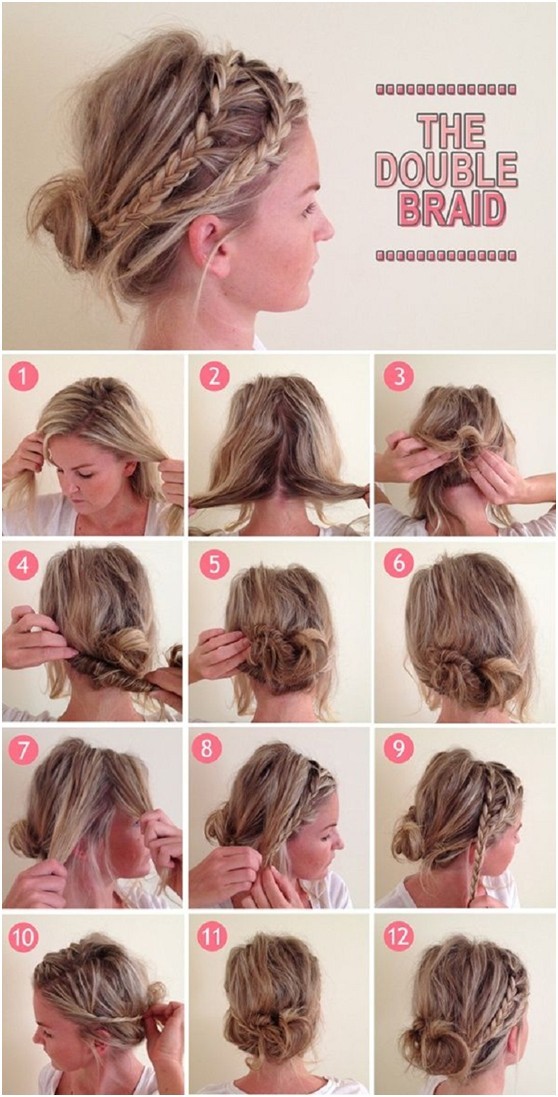 This messy updo hairstyle is so romantic and it is a super ideal hairstyle for holidays and parties. The messy styles are quite popular these days and it will make women quite sweet and effortless chic. The two tiny braids add more sweet touch to this lovely hairstyle.
Lovely Twisted Updo Hairstyle Tutorial /Via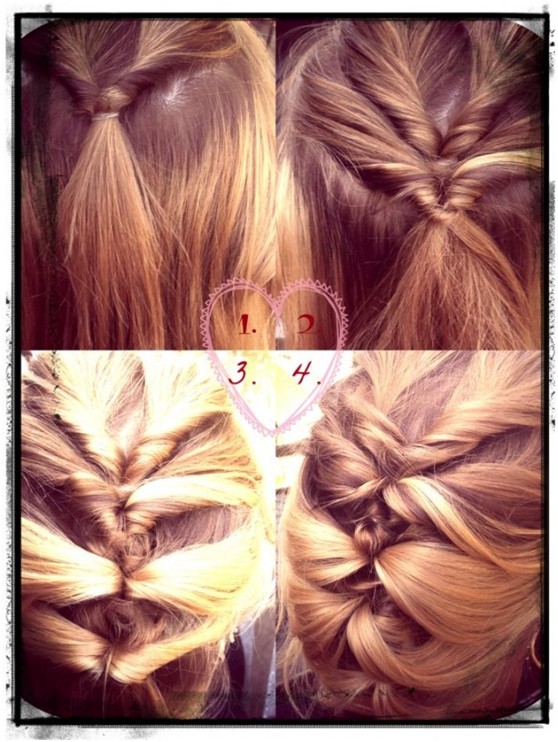 If you are looking for some special hairstyles, then this hairstyle is what you need. This updo hairstyle is elegant and quite pretty for women to rock on every occasion.