20 Tips for Strong and Beautiful Natural Hair
If you're a black woman with natural hair, you might have already discovered that although your locs tend to appear to be strong and thick, in reality, they are actually pretty fragile. That's why it's important to do whatever it is that you can to keep them well taken care off so that you can show off the beautiful tresses that you were born with.
If you'd like some tips on how to keep your natural hair in great condition, no matter what the season, here are 20 things to add to your hair care regimen.
1. Drink lots of water
Being that we're made up of mostly water, everything about us needs it—from head to toe. If you're not a huge water fan, consider getting some sparkling or mineral water and then adding a bit of fruit juice to it for a hint of flavor.
2. Eat right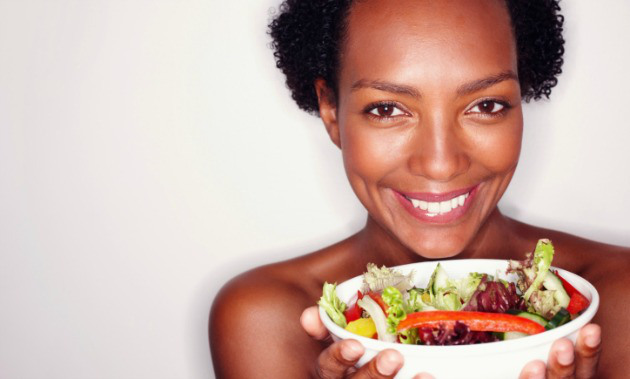 Your hair is one thing that will reflect your overall health. That's why it's so important to get as many vitamins and minerals as you possible can. So, as you're trying to go out your hair, go easy on the junk food. Eat foods with essential fatty acids like flax seeds, Vitamin C like strawberries, biotin like brown rice and iron like leafy greens.
3. Take vitamins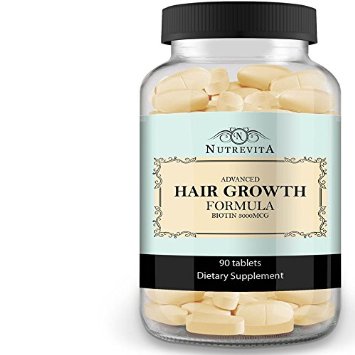 The (main) purpose of taking vitamins is so that we can provide our bodies with some of the nutrients that we may not be getting from our daily diet. A multi-vitamin or biotin are excellent when it comes to promoting healthy hair growth.
4. Go with a light hair oil
Although black hair tends to be on the drier side, it is a huge misconception that black women should pile on a heavy kind of hair oil to compensate for it. Usually all that does is attract dirt and dust to the tresses and also clog up the pores. Go with a lighter one like coconut oil instead.
5. Use a leave-in conditioner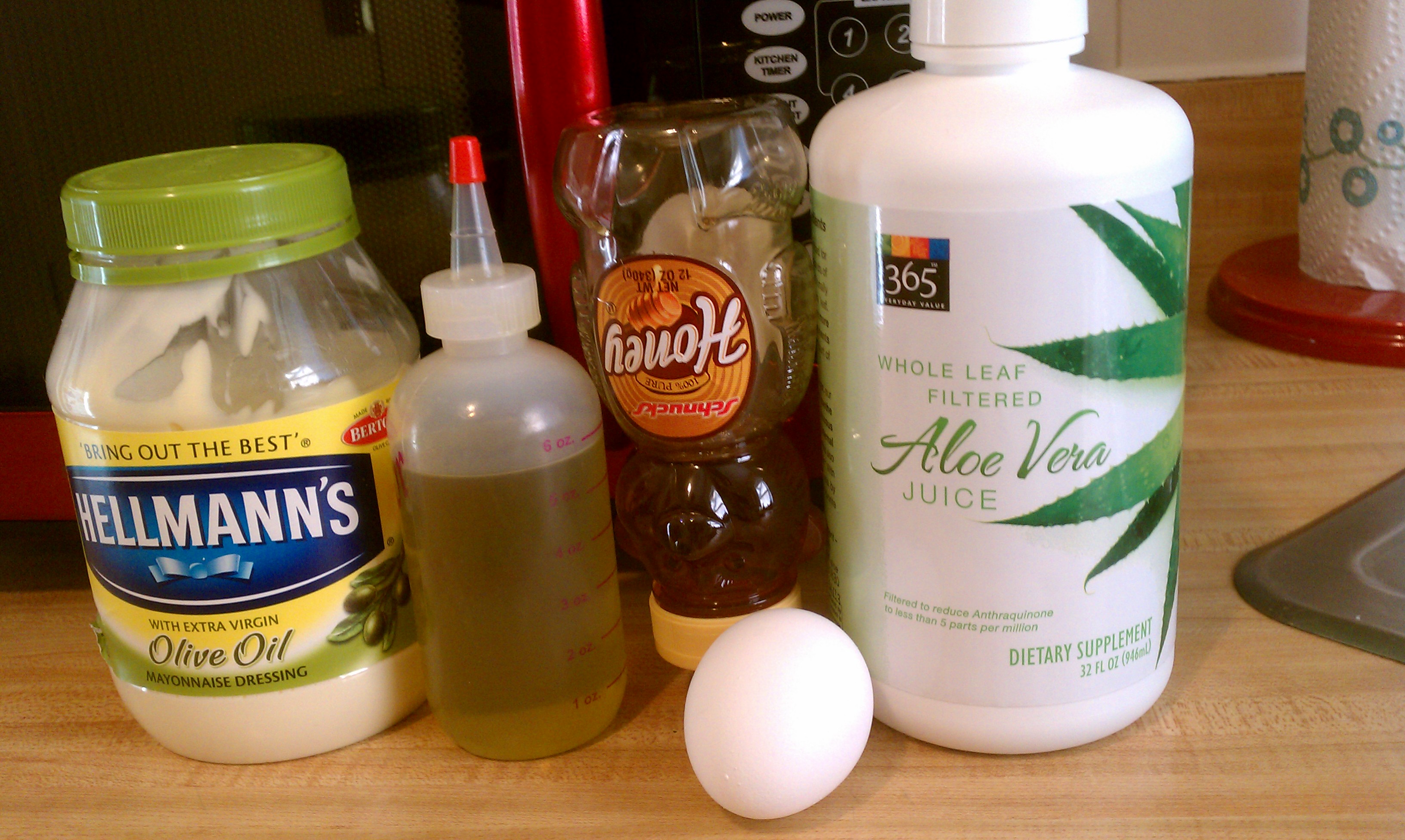 Something else that you can do to keep your hair nice, soft and moisturized is to wear a leave-in condition. You can buy one at your local grocery or drug store or you can make up your own. Go to your favorite search engine and put "leave-in conditioner recipes" in the search field.
6. Trim your ends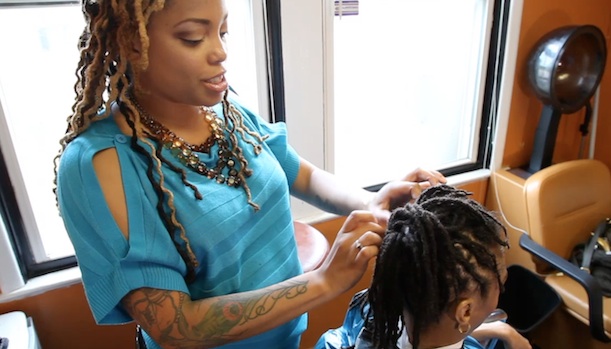 The only length that counts is the length that is strong and healthy. That's why it's so important to get your split ends clipped a few times each year by a professional natural hair care stylist.
7. Comb from the bottom up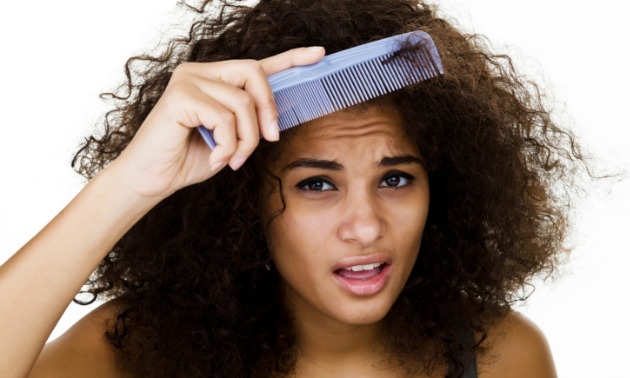 Remember how we said that natural hair is really fragile? If you comb your hair too harshly, it can easily break off some of your hair. So, go with a wide tooth comb, don't add a lot of pressure and make sure to always comb (gently) from the bottom up.
8. Limit your chemical usage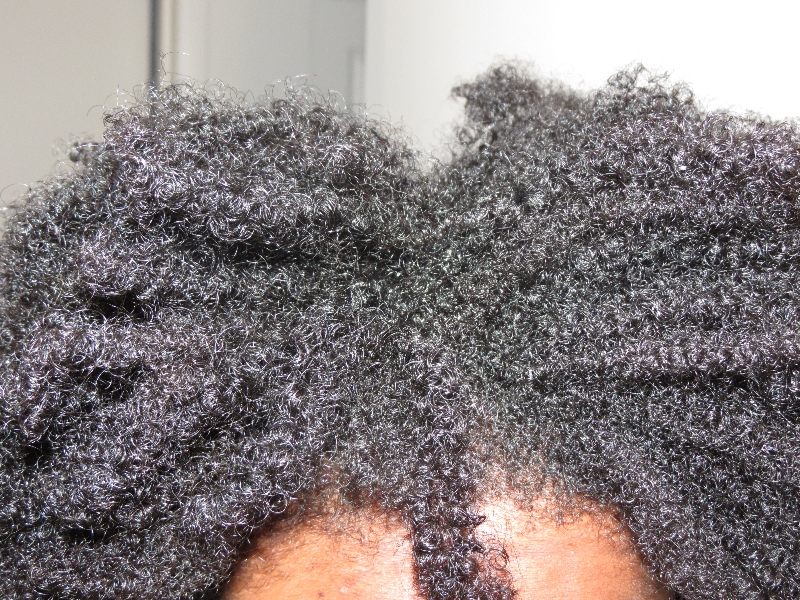 It probably goes without saying that you shouldn't be chemicals like relaxers in your hair if you're trying to go natural. But keep in mind that chemicals also include texturizers and hair color. All of these things weaken the shaft. Something to keep in mind when it comes to styling your natural hair.
9. Limit your heat usage too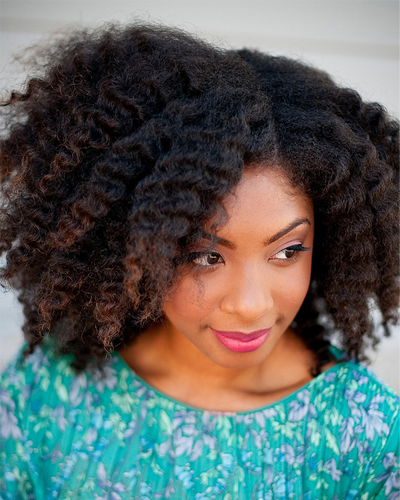 Isn't she just beautiful? And we're willing to bet some pretty good money that something that she doesn't use a lot of is heat. When it comes to natural hair, it tends to be enemy #1. That's why it's best to let your hair air dry. If you're in a crunch for time, then at least set your hair dryer on the coolest setting possible.
10. Condition-wash your hair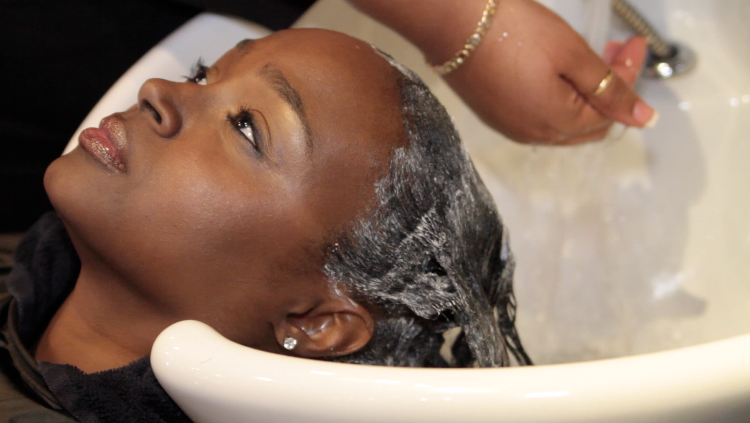 One way to keep some of moisture in your hair while also removing some of the dirt and grime is to conditon-wash your hair. What that literally means is that you're washing your hair with a conditioner rather than shampoo. (We'll get more into that later.)
11. Seal your ends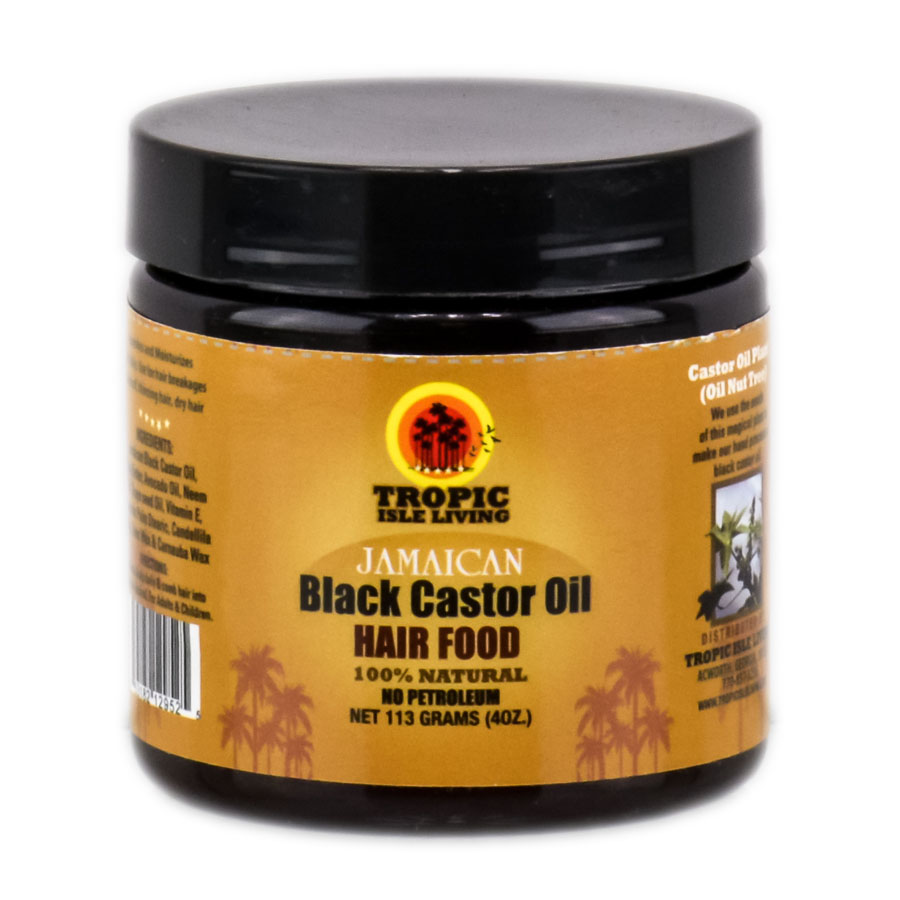 When you're finished washing your hair, the most fragile part is going to be the ends. Sealing them is simply about using a heavier oil to coat the ends so that they will stand intact. Jamaican castor oil is a true miracle worker when it comes to this particular step.
12. Dry your hair with a T-shirt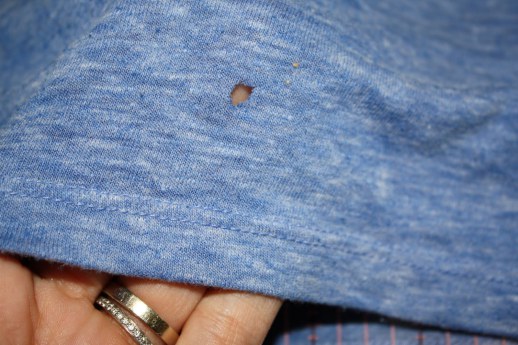 Oftentimes, towels can be a bit rough. So look through your closet (or your boyfriend's) to find an old T-shirt. It's much better to dry your hair with that.
13. Use henna instead of hair color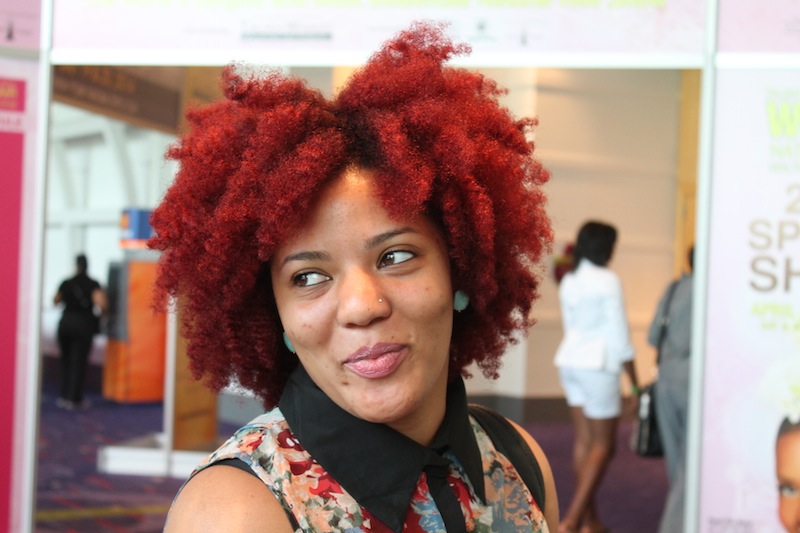 If you want to add some color to your hair, consider going with henna rather than anything from a box. It's much gentler on your hair. Plus, it conditions it as it colors it. A win/win all the way around!
14. Clarify monthly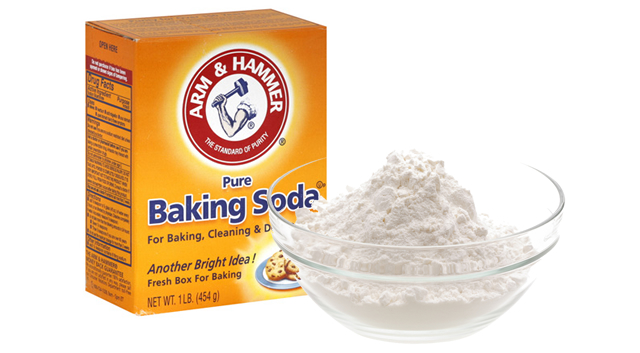 Something that you can do to make sure that any remaining residue is removed from your hair is to clarify it. And the best product to do that with is, ironically, one of the cheapest. You can read about how to clarify your hair with baking soda by clicking here.
15. Use a satin pillow case (or bonnet)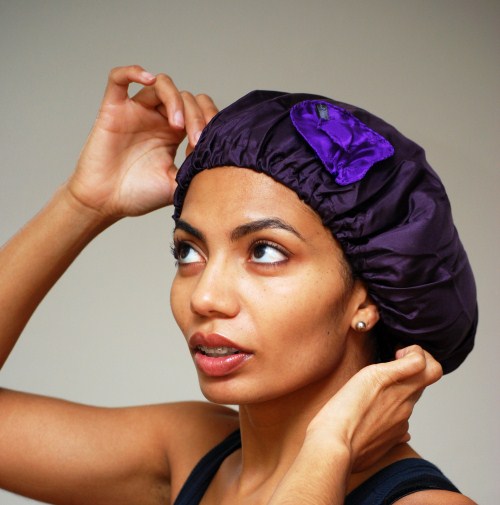 Guess what else dries out your hair? Cotton pillow cases! That's why it's best to go with a satin one. Or to at least get a satin bonnet to wrap up your hair at night.
16. Go with low-maintenance protective styles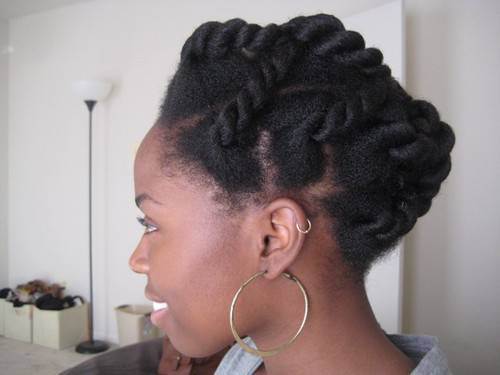 Although it's cool to wear your hair out sometimes, when you want to protect it from the harsh weather elements, go with a protective style like some cornrows, braids or twists.
17. Massage your scalp
When you have blood circulating throughout your head, that helps to increase hair growth. So, at least a couple of times per week, give yourself a five-minute scalp massage. (Or have someone you know to do it for you.)
18. Avoid shampoos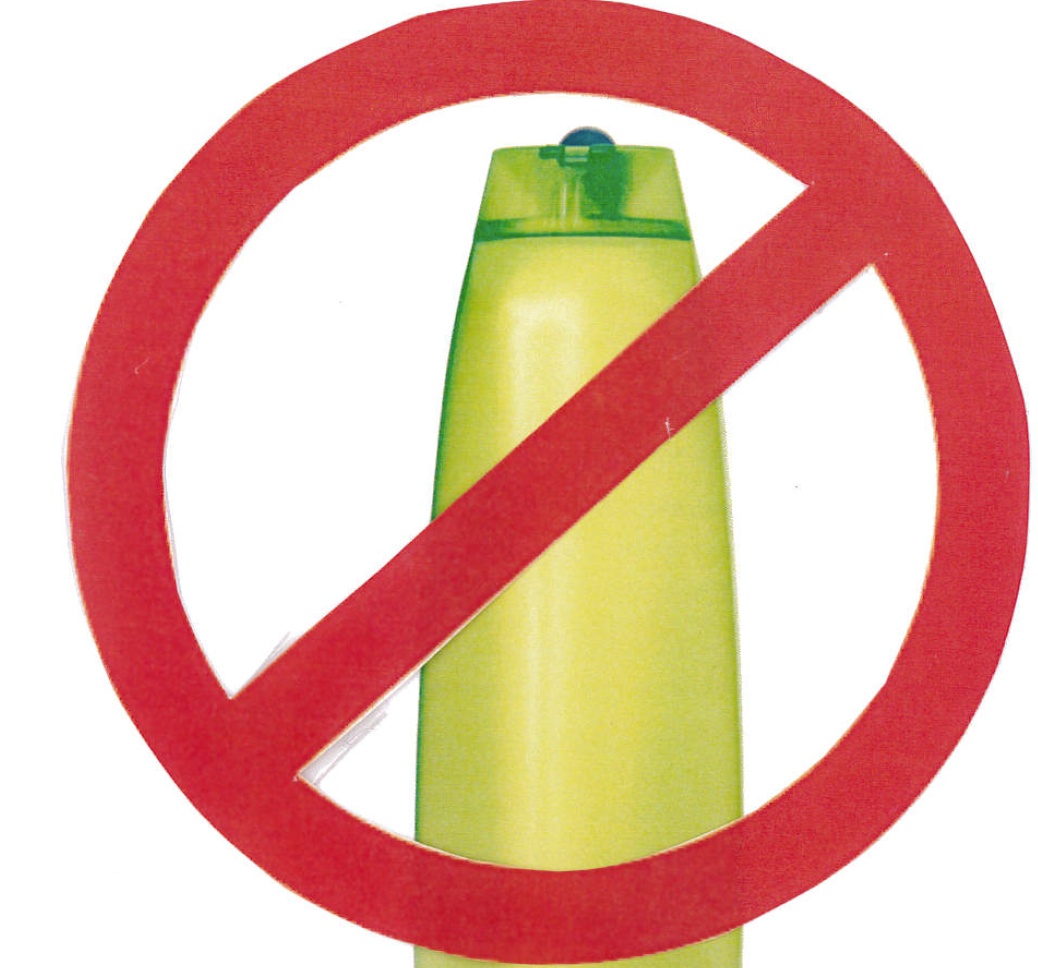 The reason why a lot of stylists, especially natural hair stylists, frown on shampooing is because of all of the sulfates in it that can strip away your hair's nutrients. Now you see why we recommended condition-washing a few steps up.
19. Keep your hands out of your hair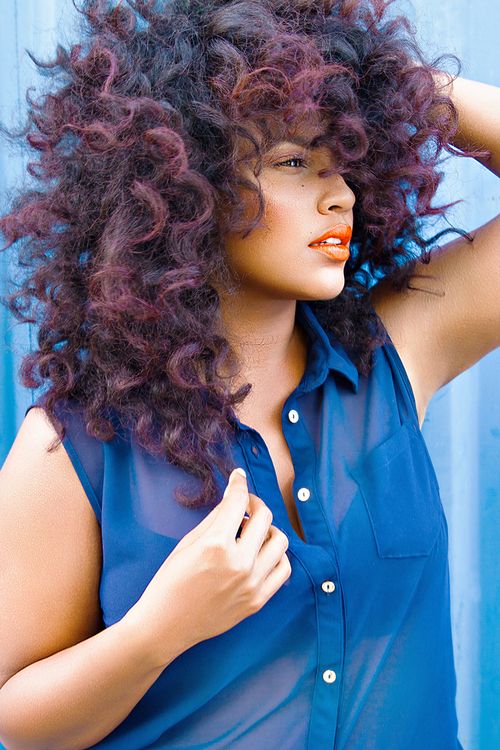 When you have the kind of hair that is as full and sexy as this, it's totally understandable why you'd want to keep your hands all up in it! But it's best to resist the urge as much as you possibly can. Too much touching can weaken the shaft and ultimately lead to breakage.
20. See a professional a few times per year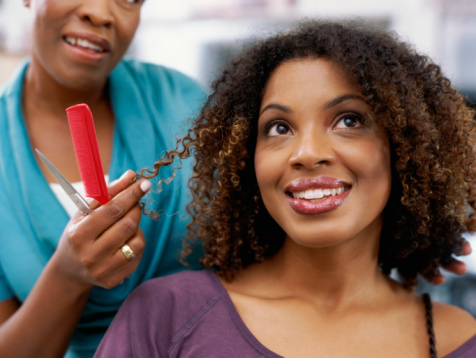 One of the best things about having natural hair is that, for the most part, you can pretty much style it on your own. But when you need a trim or you want to do an elaborate style or add some color, see a stylist. They're professional and so they'll know how to give you just what you need while keeping your hair in great shape in the process. Enjoy!