20 Hot Fashion Trends for Summer
There are some many wonderful things about summer. There's warm weather. There are beautiful sunsets. There are outdoor weddings and parties. And of course, there's the beach, fresh-squeezed lemonade and lots (and lots) of ice cream.
And when it comes to fashion, one of the best parts of the summer season is that you can wear a lot less clothes than any other time of the year. That doesn't mean that you have to give up your personal style, though.
If you'd like some inspiration to look super cool in the summer heat, look at this popular summer trends.
Hang out in a floral romper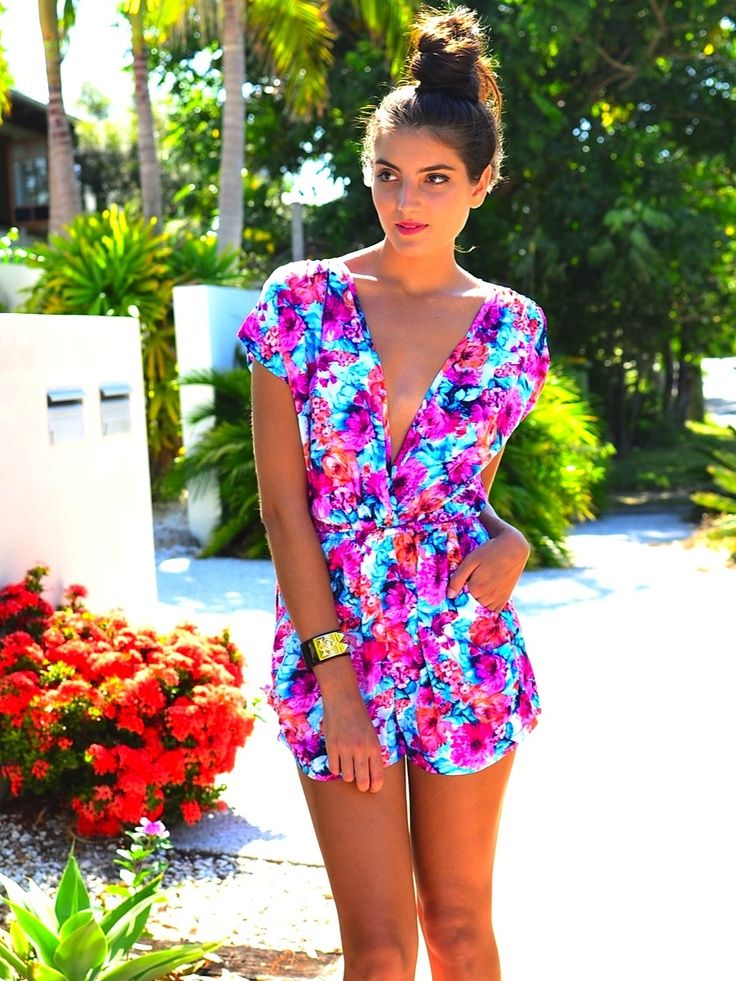 One way to look ultra feminine without wearing a dress or skirt is to get a floral romper. It will make you look so lovely—effortlessly.
Get a T-shirt dress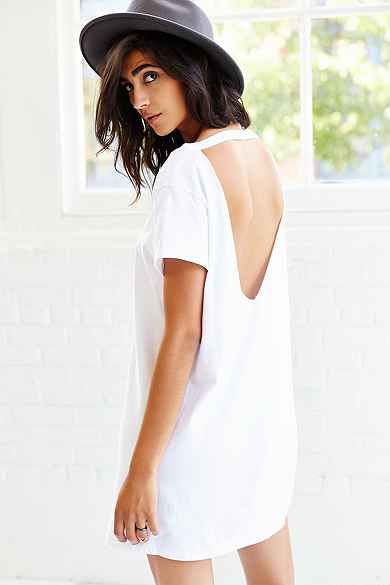 Do you want a casual look in dress form? This T-shirt dress is the perfect solution. Wear it alone or with a pair of jeans (or jean shorts).
Jeans and a cami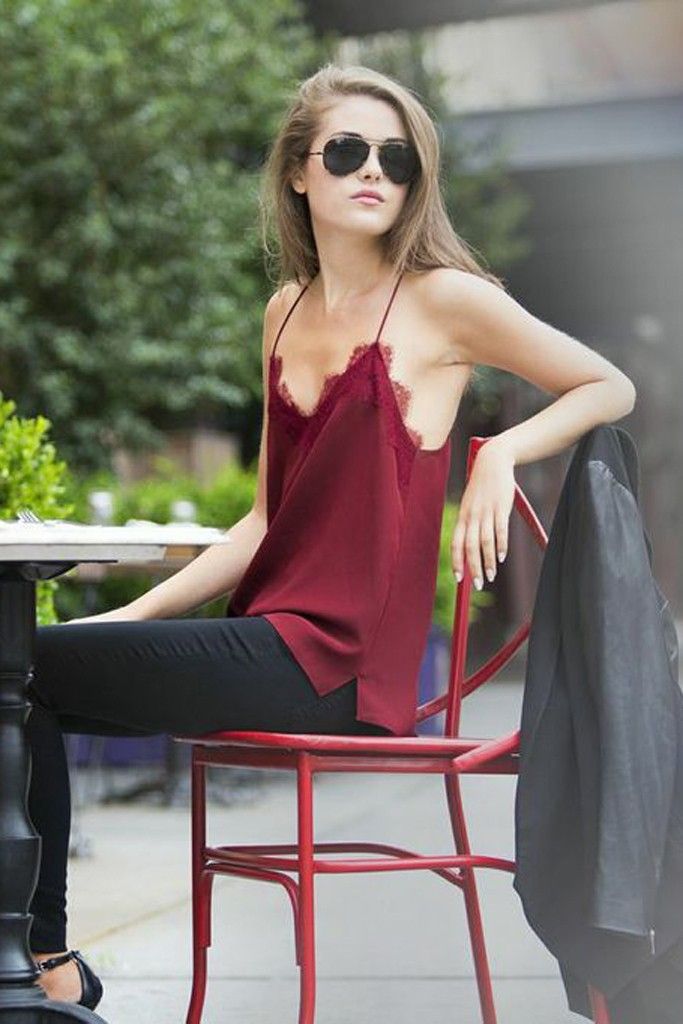 If you're low on cash but you want to update your look, pick up a couple of silk camis. Pair it with some jeans and you're good to go!
Nighttime shirt with daytime shorts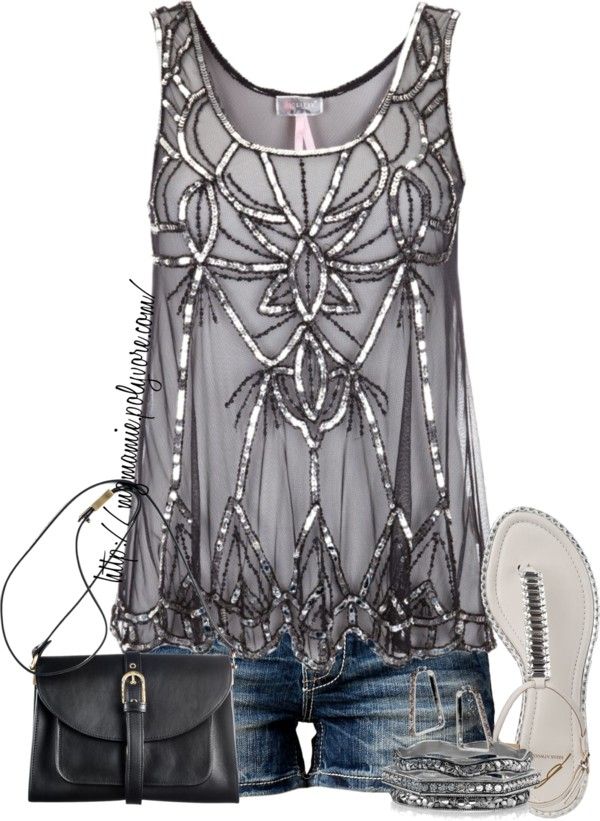 This look is dazzling, in an unexpected way. The sequin tank along with the jean shorts means that you'll look summer ready for a date or dinner with girlfriends. Plus, the grey and silver color will shine in the day and shimmer in the night.
Great for a date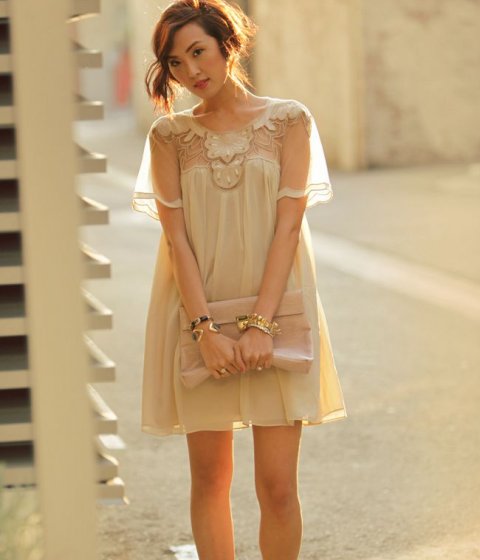 Speaking of date outfits, this is another look that we adore. It's so sweet and romantic. And it's ideal for all ages.
Grunge chic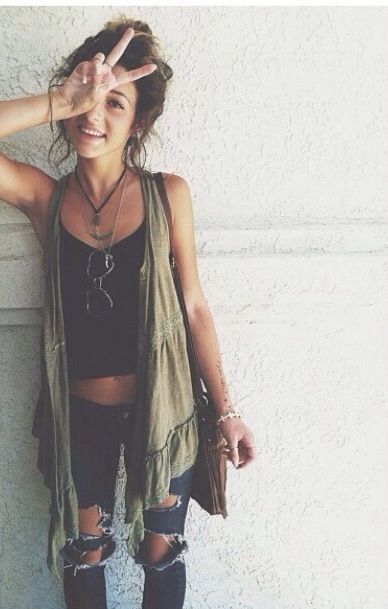 Some outfits are already in your closet. You just need to do a bit of upcycling. Cut a couple of holes in a pair of old skinny jeans, pair it with an old tank and a messy bun and you're ready for whatever the summer day brings.
Boho top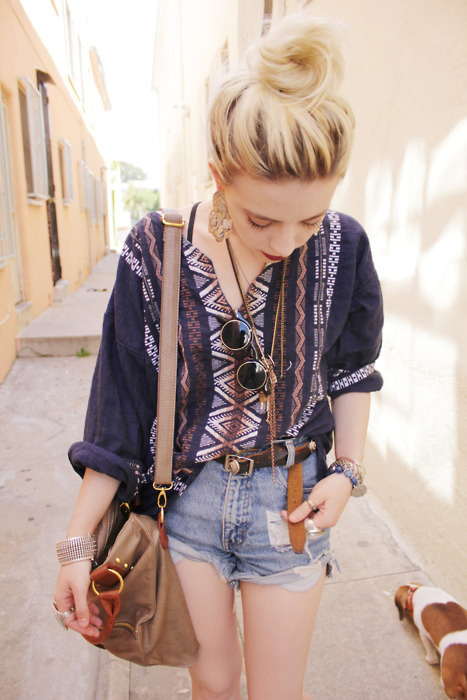 Boho fashion is really big and this is the kind of shirt that you can wear long after the trends passes.
V-neck shift dress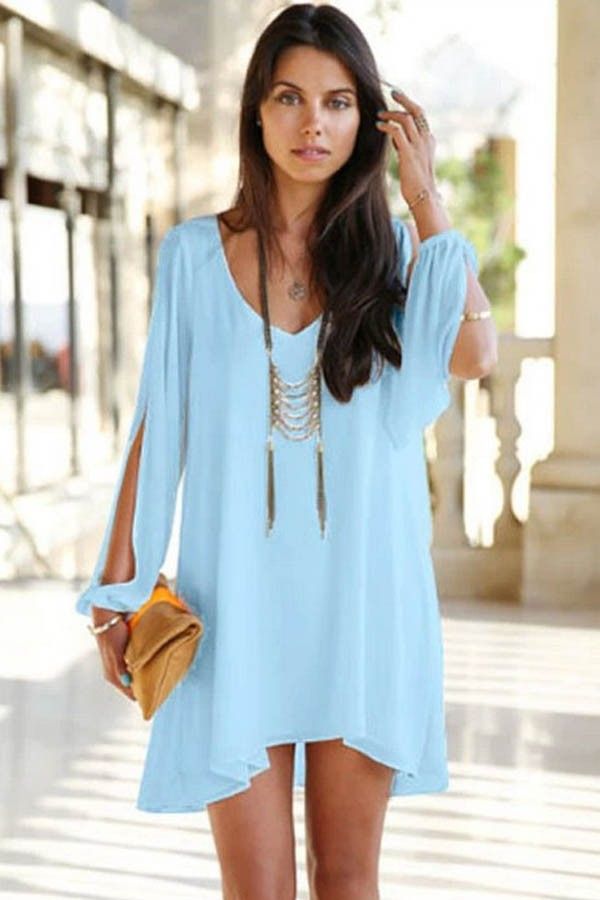 The dress alone is a show stopper. But what really takes it to a whole 'nother level is the color. It makes you want to find a beach to walk along just as soon as you possibly can.
Lay back in some lounge pants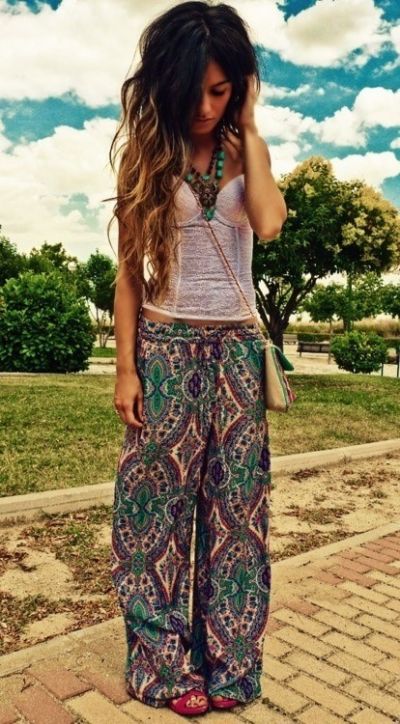 Is comfort a huge priority to you? If so, invest in some lounge pants. If you wear it with a tank or a halter, you'll still look sexy while feeling cool and comfortable too.
A chiffon maxi skirt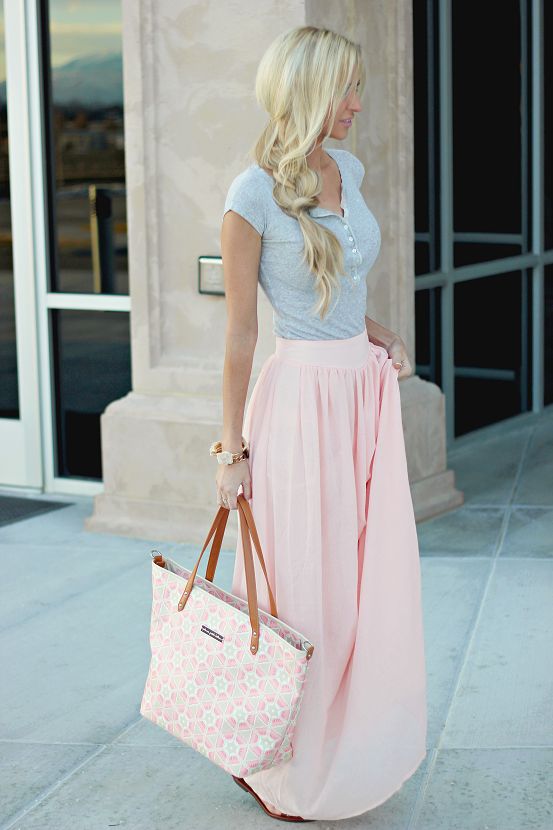 Maxi skirts are a wonderful addition to any woman's wardrobe. But if you want one that is perfect for summer, make sure it's made out of organic cotton or chiffon. Also, try and go for a pastel hue too.
Pair a bold color with a neutral one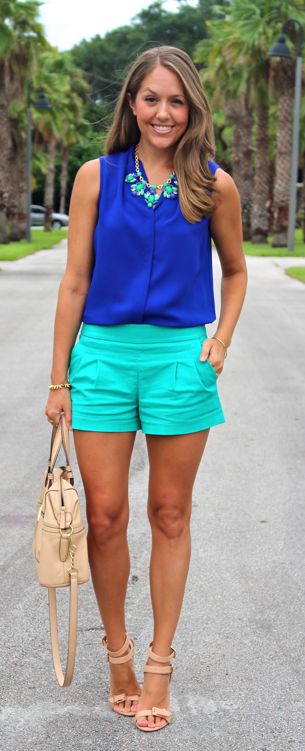 Who doesn't want to go to a garden party in this outfit? But what really makes it stand out is the neutral purse and shoes. (Oh, and the statement necklace too!)
Bright in white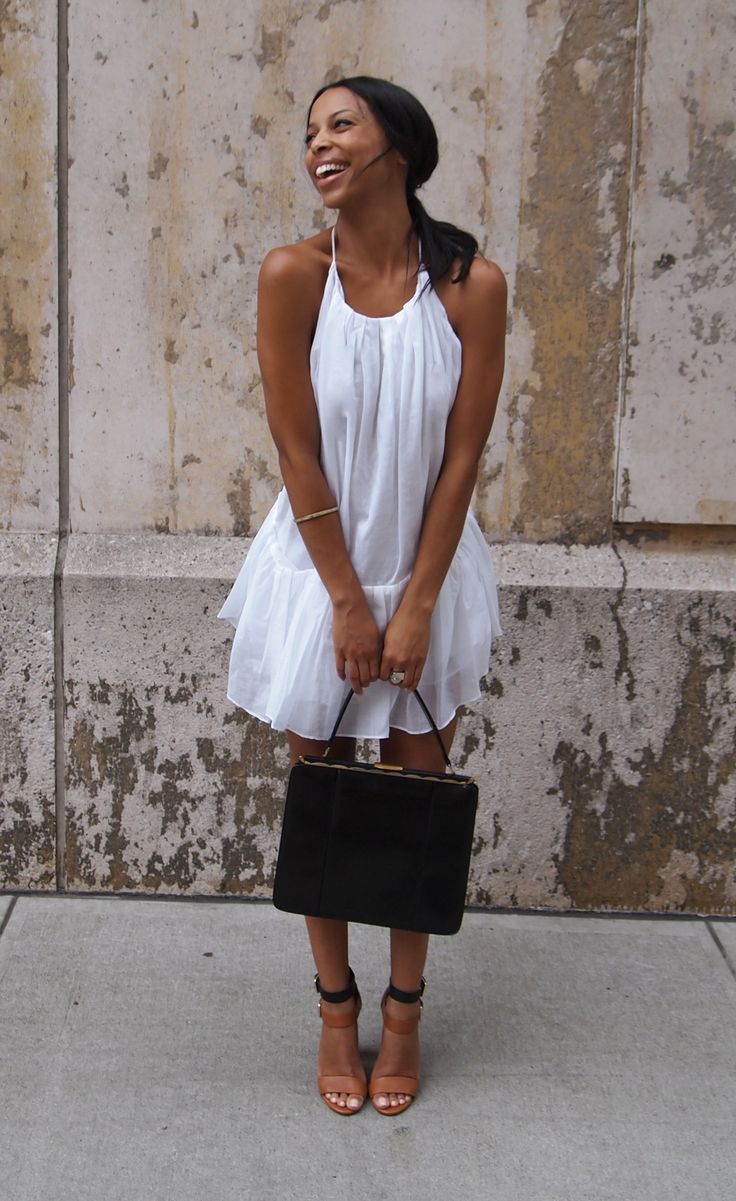 Chances are, you already have a little black dress in your closet. Offer it a bit of company with a little white dress too.
Lace tank over a solid one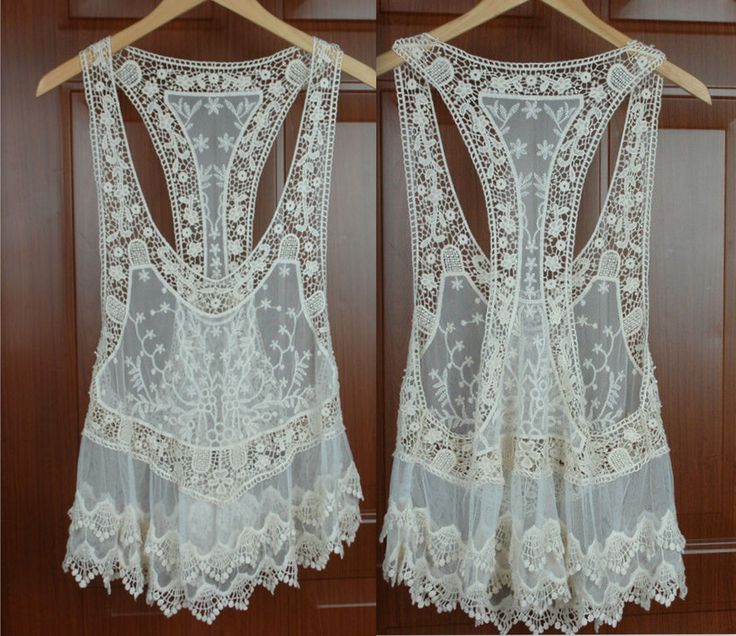 Tired of your plain solid tanks? If so, don't toss 'em out. Look for a lace one that you can put over it. You'll never look at your cotton tanks quite the same way ever again.
Invest in some yellow jeans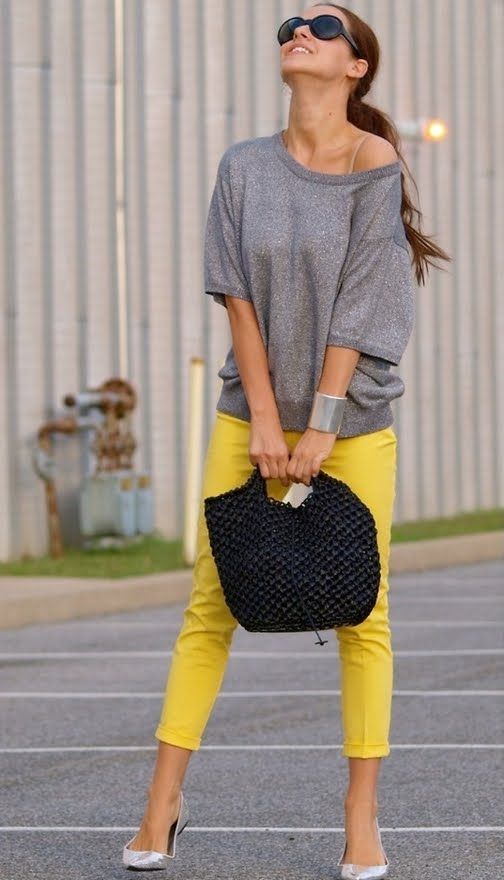 If it's time to get a new pair of jeans, resist the urge to buy some more blue ones. Instead, opt for one of the hottest trends: yellow jeans. We're willing to bet that just by looking at this picture, you've already got a smile on your face (yellow will do that to you).
Hot pants with a cool print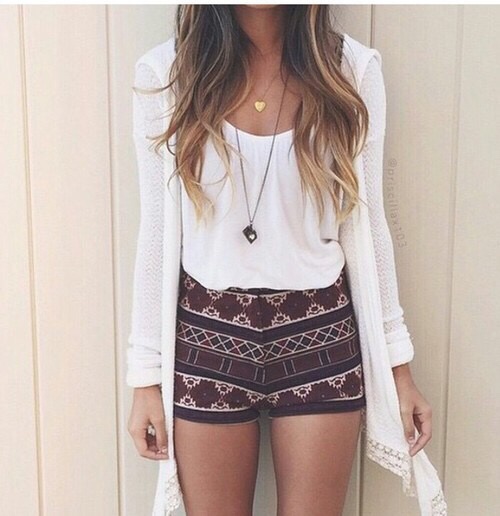 Do you have the body for hot pants? If so, that's already enough of a reason to pick up a couple of new pairs. Avoid solid ones, though. The ones that come in a cool print are so much more appealing.
Floral pants with a plain tank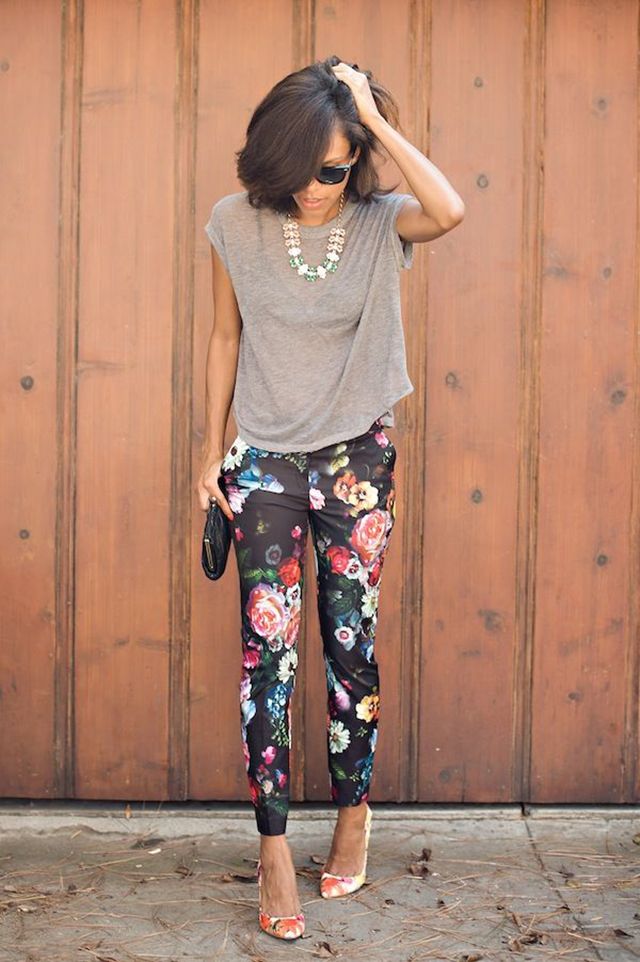 One trend that looks like it's going to be here to stay for a while are floral pants. They're great with a silk blouse or a cotton tank or T-shirt. If you can find some floral print pumps, that's even better.
A tank with some tulle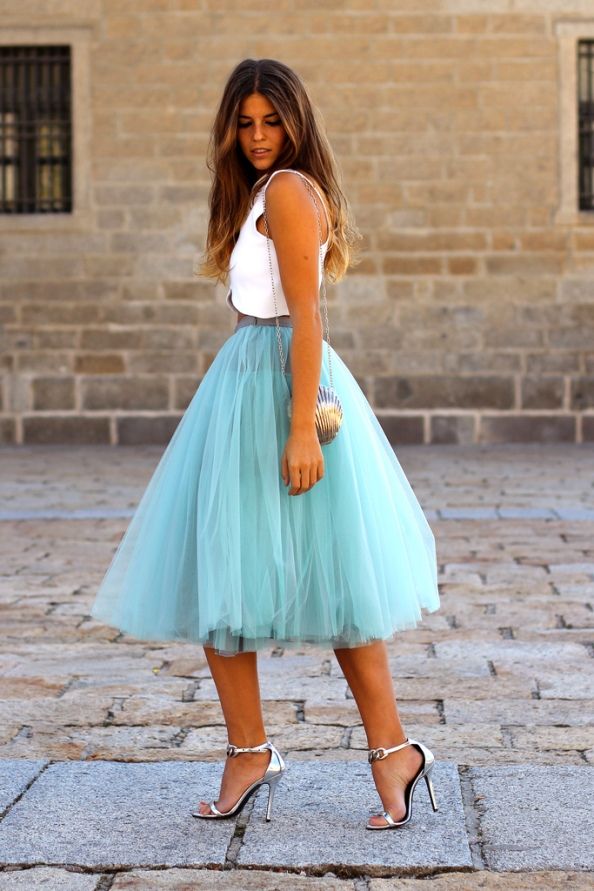 This is one of our favorite summer trends. The tulle skirt is both delicate and delightful. And with the white (tank) and silver (heels) against the blue…it looks just like how summer feels: refreshing.
Perfect jumpsuit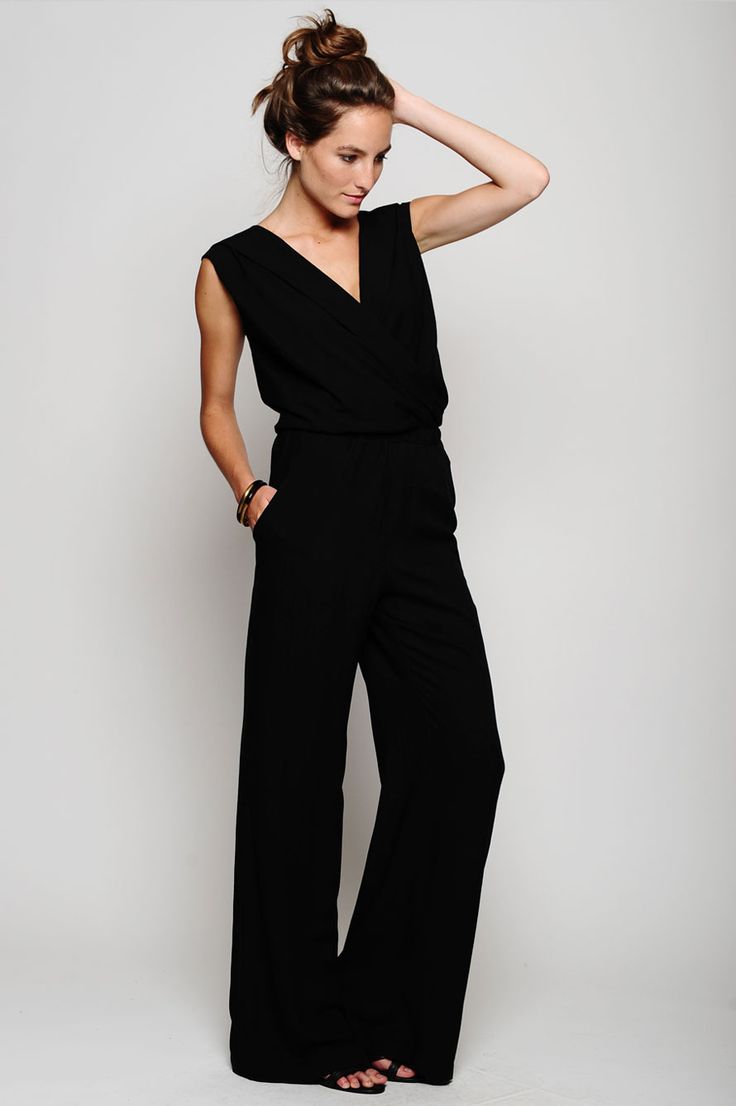 If you don't have a jumpsuit, pamper yourself and get one. It's one of the best outfits for every woman's figure and depending on the accessories that you choose, it can be a casual or a bit on the dressy side.
A fun way to wear a kimono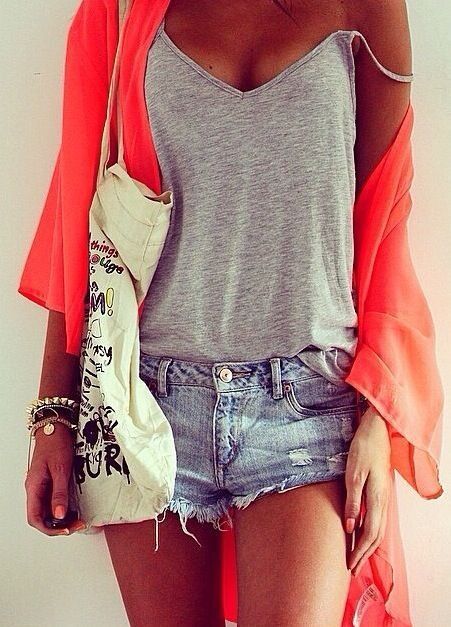 Are you planning to spend a lot of time at the beach but you don't always want to wear a swimsuit? Try a tank, some denim shorts and then add a brightly-colored sheer kimono too it too. It's sexy without overdoing it.
Boho with an edge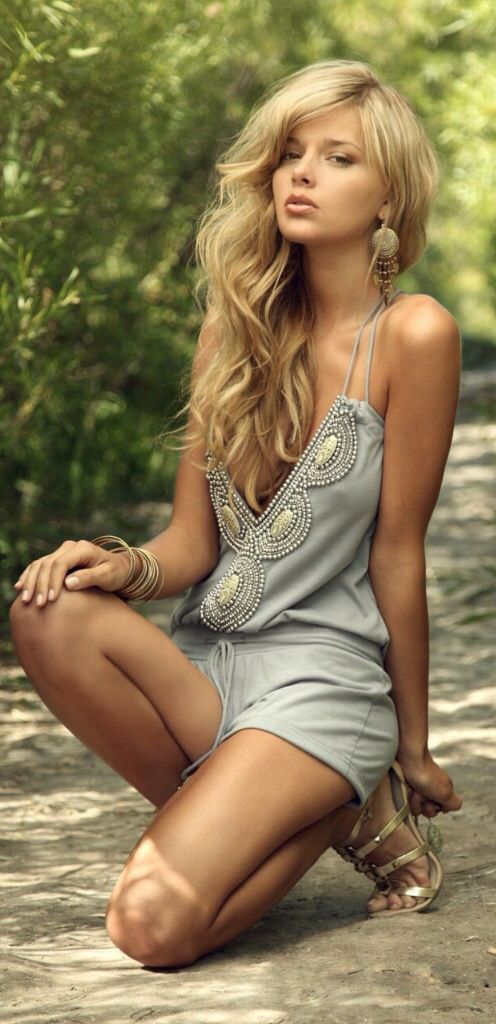 This is another must-have. We call it "Boho with an edge" because of the cut of the romper. This is another one we highly recommend for a first date. You'll be unforgettable for sure!