17 Trendy Summer Outfit Ideas for 2021
The days are getting hotter and hotter. What to wear in this summer is what most fashionistas think about every day. Have you got any ideas yet? In today's post, we are going to show you 17 faddish outfits for you to copy this summer.
Here are some advice about what you should buy in order to get a fabulous outfit look:
1. Shorts are always great for summer! Because they can turn any simple top stylish and make your legs look longer.
2. All kinds of shirts are perfect for you to get an effortless summer look, whether you pair it with shorts or skirts.
3. Jumpsuits and dresses may be  the simplest way for women to get a chic outfit in summer. Lazy ladies should not miss them.
The gallery below shows you the trendy ways to wear those simple pieces and you may learn how to make a fabulous summer outfit from them. Just stay here and check them out! Enjoy!
Denim Shorts with Black Blazer
---
A black blazer is great for women who have go to work in the early morning. To get less informal, you can pair it with the ripped jeans which will add more casual vibes to the overall look.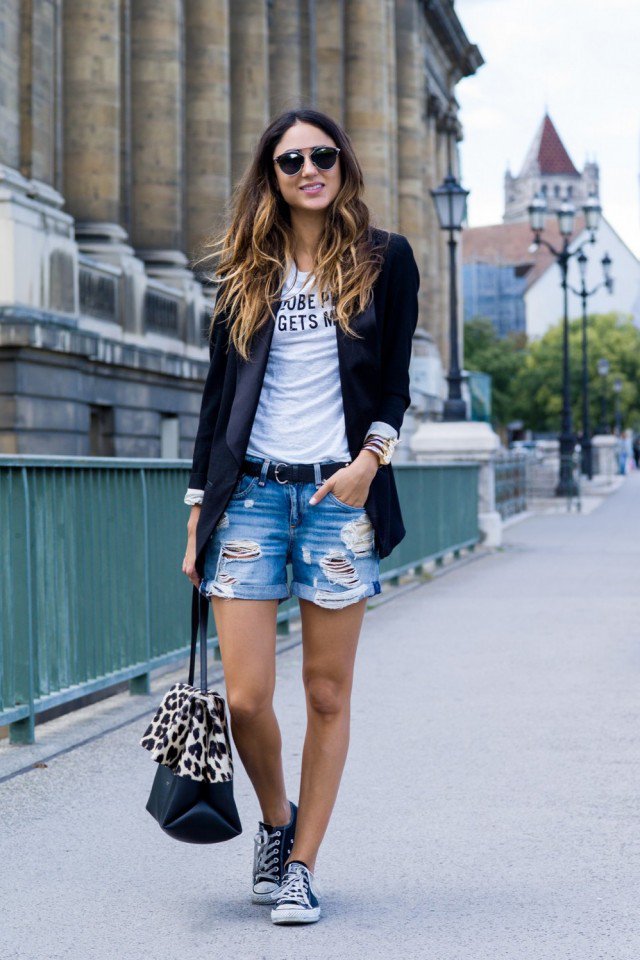 Floral Shirt with White Shorts
---
The floral shirt looks so chic and the flat sandals allow this combination to be comfortable for your feet!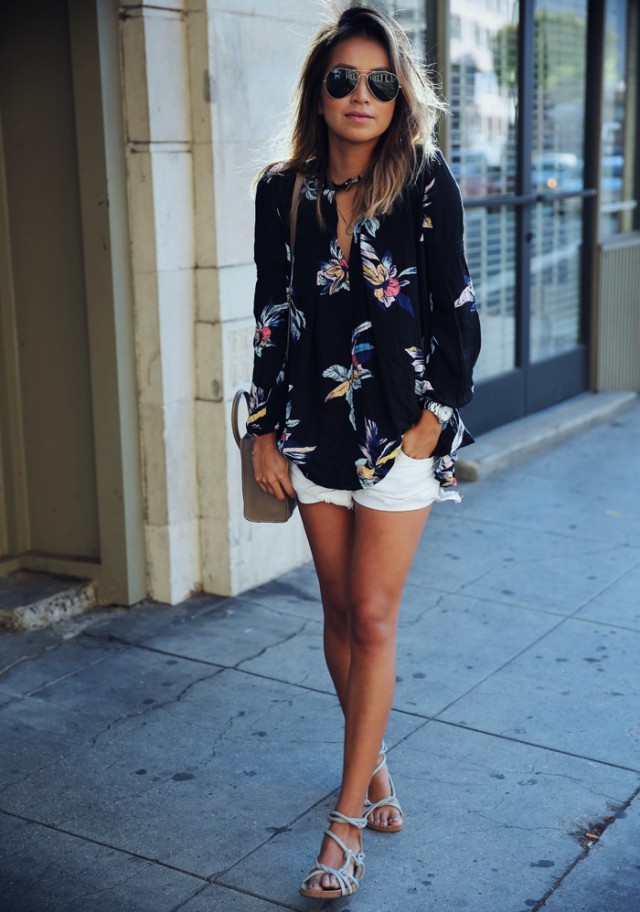 2015 Beautiful White Skirt Outfit
---
Sweeties can't live without floral pieces, candy colors and all lovely skirts. The girl in the picture will show you how pretty a woman will be with  a floral shirt and little tangerine little pumps. Plus, the white skirt with romatic fringes works really well to make this look extremely beautiful.
Dotted Shirt with Pea Green Shorts
---
Dots are timeless in the fashion world. You can pair your polka dotted shirt with a pair of colored jeans and then put on your flat shoes. This is such a comfortable and fashionable outfit look for all occasions.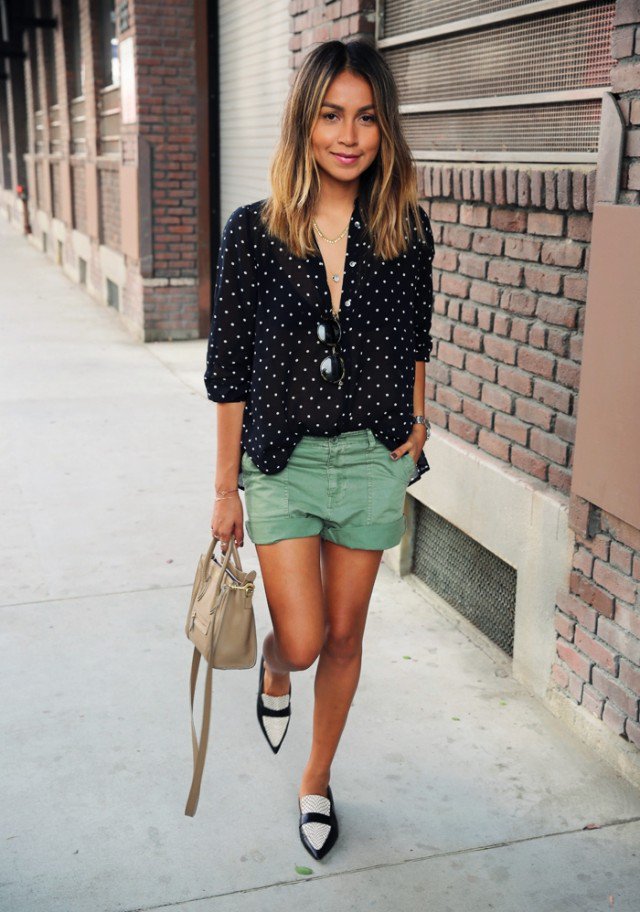 Stylish Blue Jumpsuit Outfit
---
The blue jumpsuit is so simple yet stylish. You can wear such an outfit for holidays and your dates. That will be fantastic!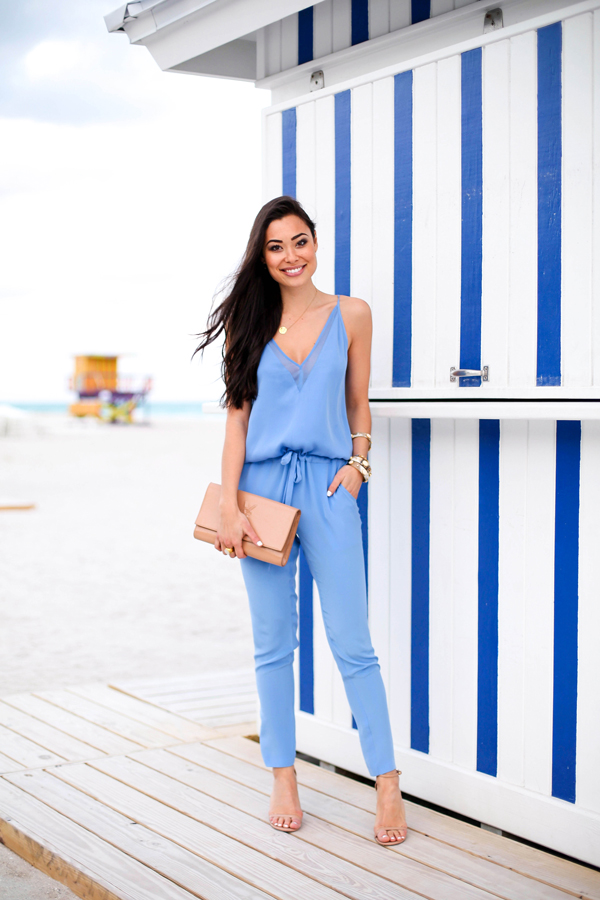 Chic Summer Outfit
---
Printed baggy pants are cool to wear in summer! You just need a simple white top to complete this faddish look.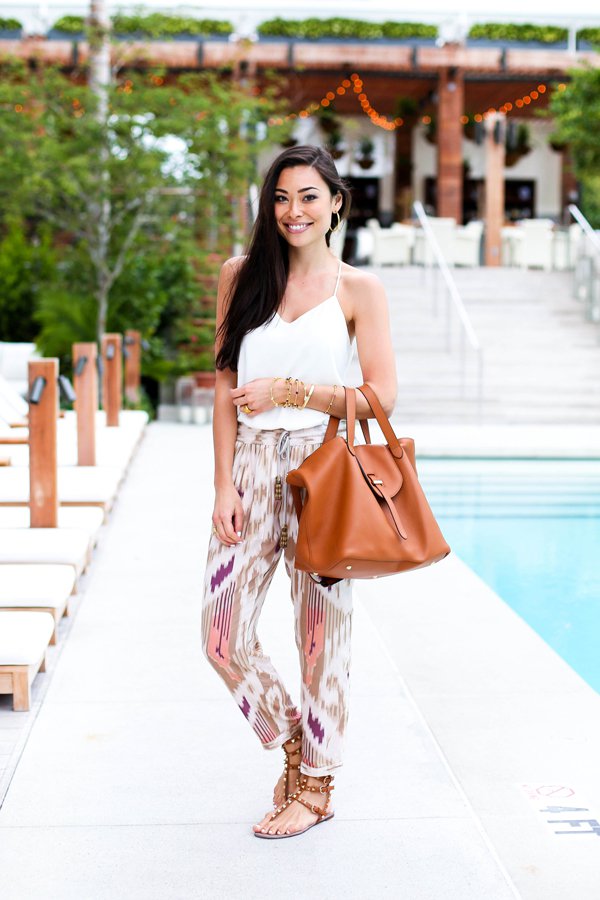 Pretty Dress for Summer
---
What is more beautiful than a pretty sundress? For those tall women, a pair of flats will be the best choice to match the simple yet stylish dress.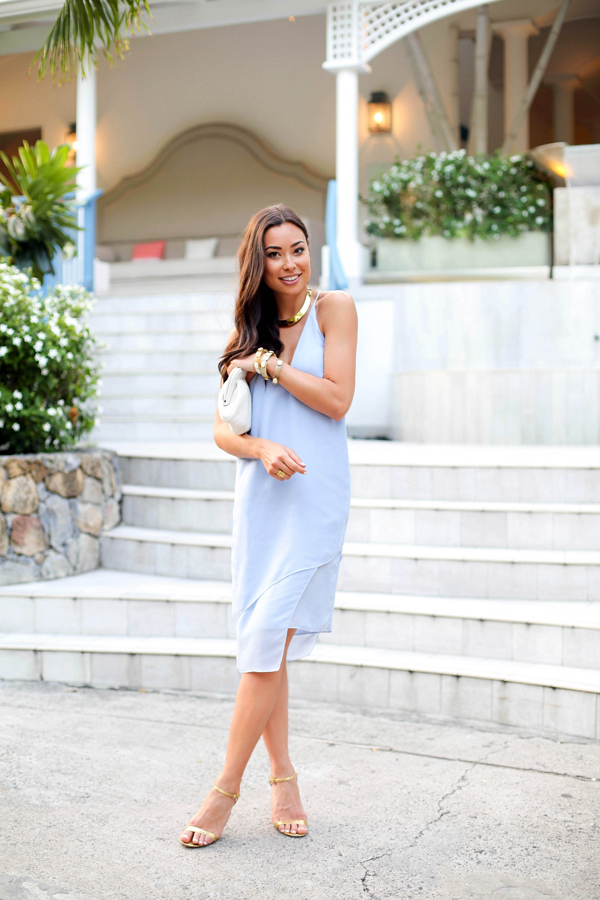 Casual Chic Summer Outfit
---
For young girls, even the simplest outfit will be full of life. A pair of red sneakers make this outfit cheerful and wonderful for the sports time.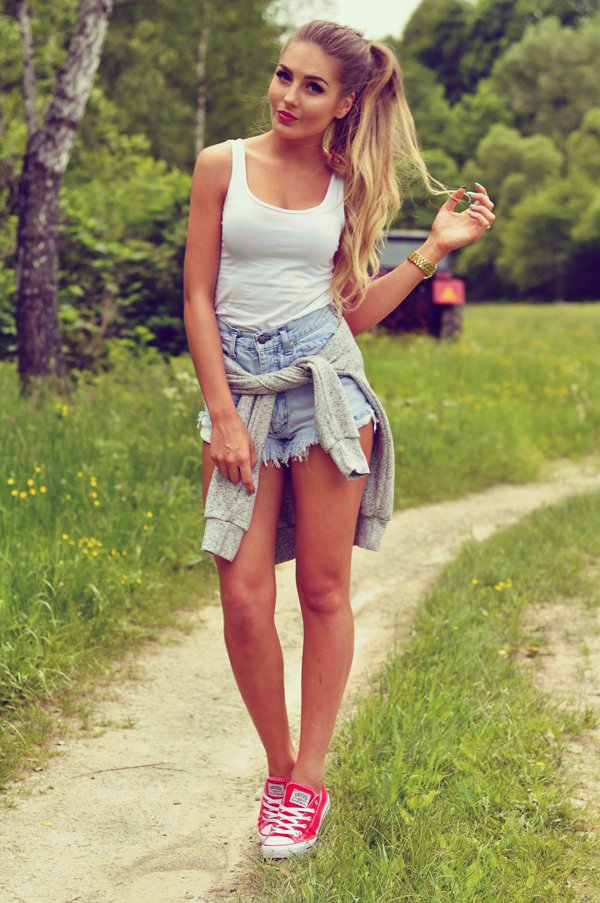 Fashionable Printed Shorts for Summer
---
Peal is not suitable for every one. If you want to test your temperament, you may as well have a try with the faddish peal outfit!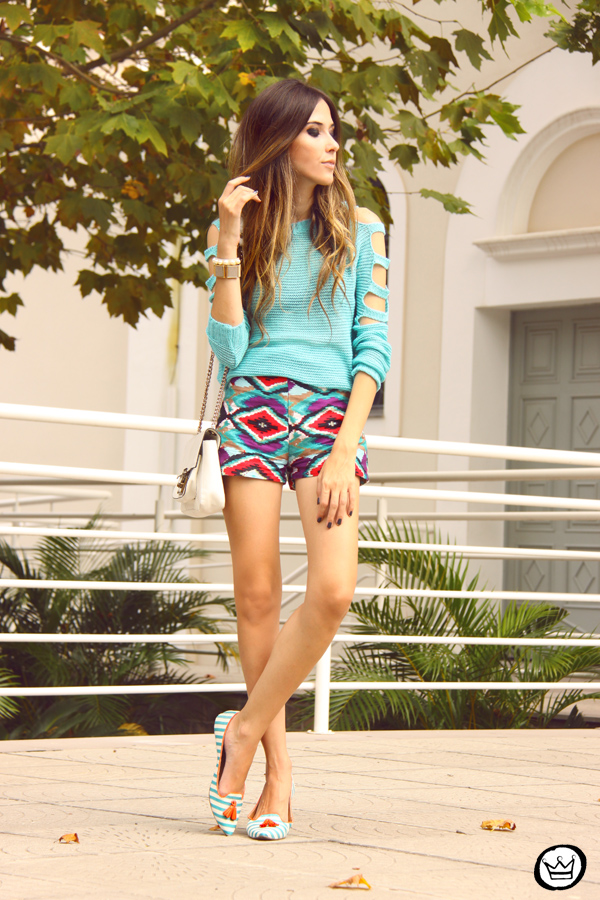 White Top and Fuchsia Skirt
---
Office ladies love skirts! To look more fashionable, you just need to find a bright colored skirt and then pair it with a simple top! The picture below is a good example!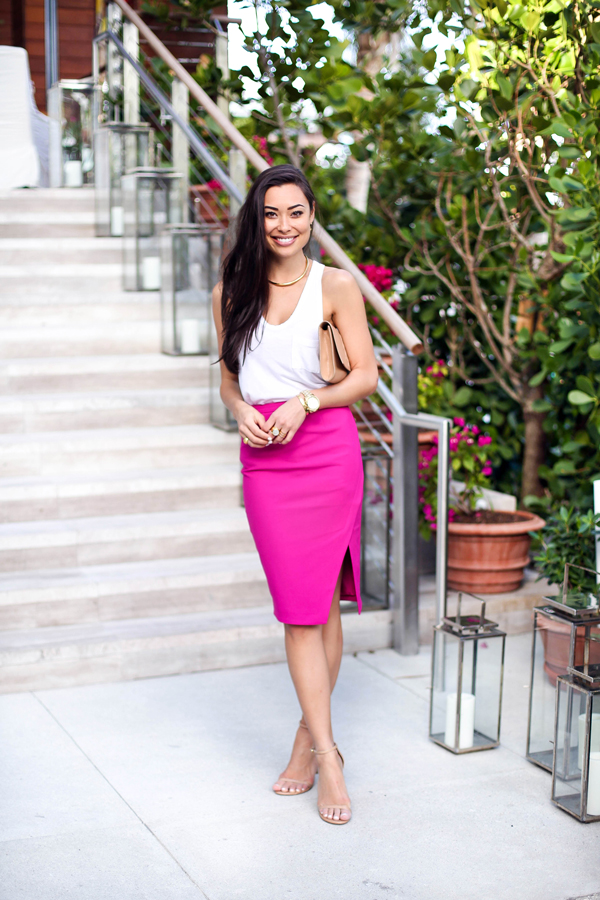 Beautiful Summer Outfit Idea
---
The printed dress is beautiful and fashionable for summer! You can pair it with a pair of sexy high heels or just put on your sneakers for a youtful and comfortable look.
Gorgeous Summer Outfit Look
---
The printed maxi dress is gorgeous for romantic dates. And it's also fatastic for a memorable holiday look!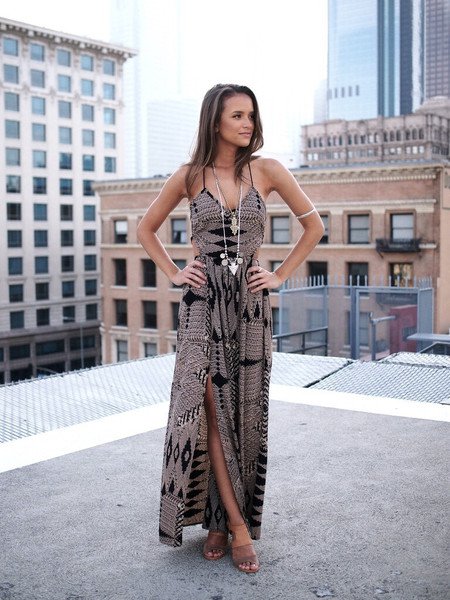 Red Romper Outfit for Summer
---
The red romper is effortlessly fashionable for every woman! The hot Rome sandals are quite popular among fashionistas!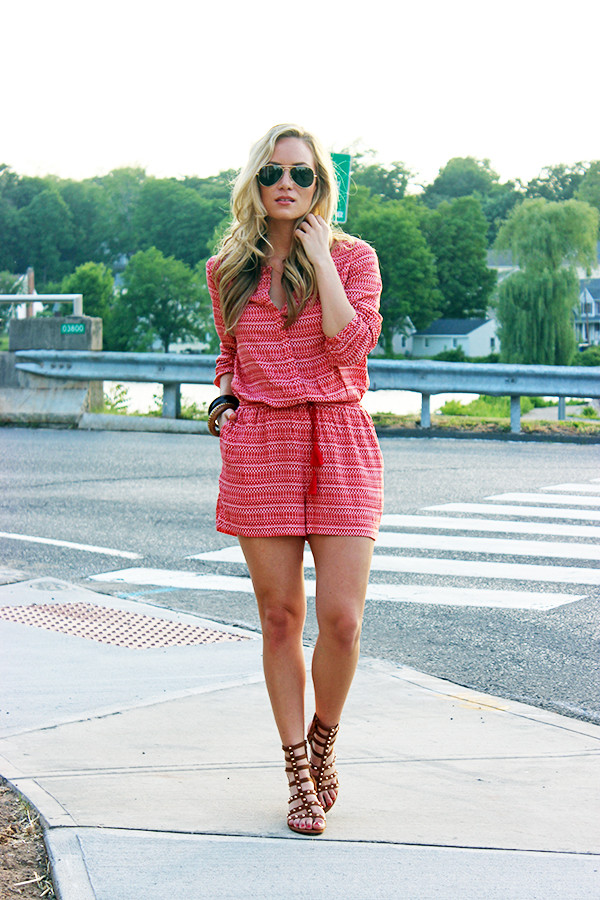 2015 Trendy Printed Dress for Summer
---
The colorful printed dress make a color block with the green high-heel sandals, which make it wondrful for those chic girls.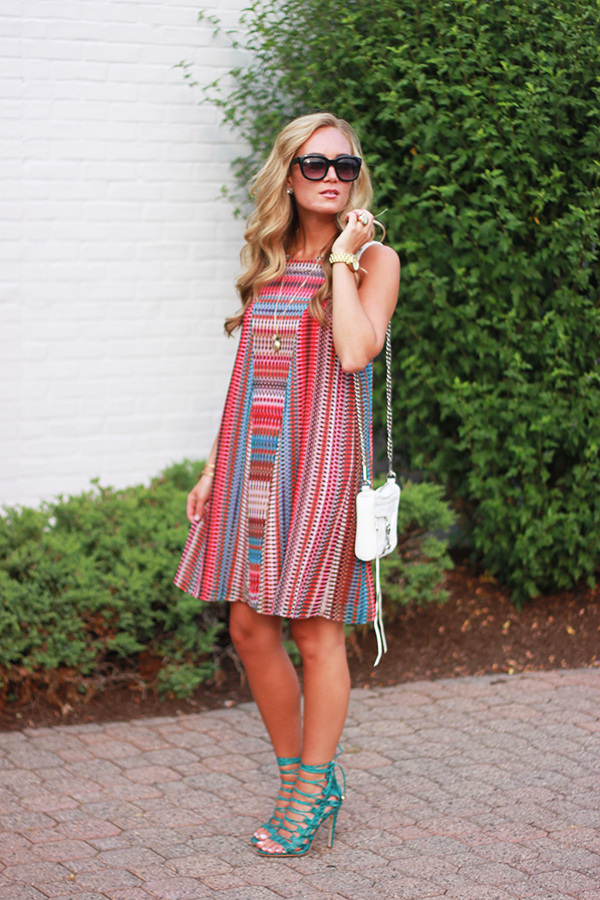 Street Style Summer Outfit
---
If you choose this simple yet pretty outfit, don't forget to make a cute hairstyle for yourself. In this picutre, the loose side braid is what makes this overall look more eye-catching.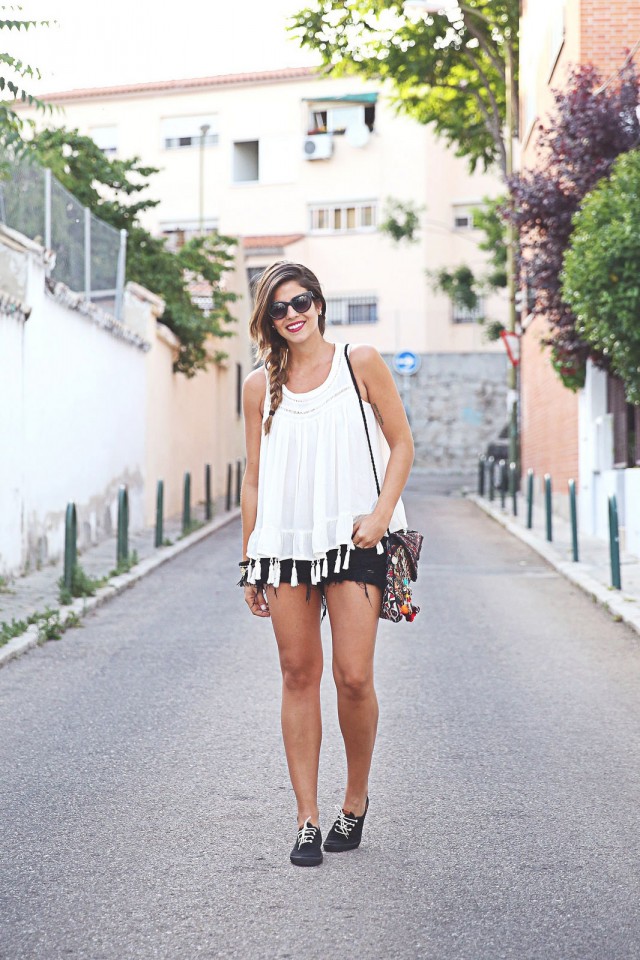 Gingham Shirt with Denim Shorts
---
Gingham shirts are popular and comfortable to wear. You can pair your gingham shirt with a pair of demin shorts and simple pumps in order to get a fabulous street style look.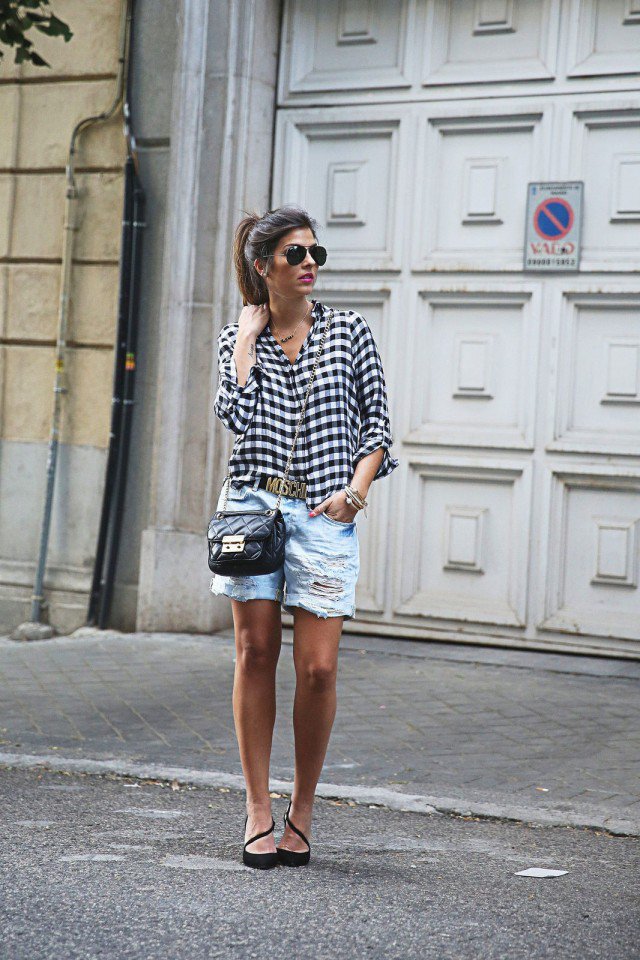 Denim Jumpsuit for Summer
---
Summer can't be called summer if you don't wear a jumpsuit in this season! Denim jumpsuits are wonderful pieces for women to get a younger look. They are so chic and simple for women to rock!