17 Sweet Chocolate Hairstyles for Women
It seems that there is some connection between love and chocolate. Maybe that's because they are both sweet. Today, we would turn you into a happy lady embraced by love and sweetness with the stylish chocolate hair.
In the gallery below, we have prepared 17 fashionable chocolate hairstyles for women. You can find short haircuts, medium hairstyles and long hairstyles in the gallery. This understated yet rather stylish hair color can make it easy for you to match all of your outfits. Just take your time and check out with these stunning chocolate hairstyles. Scroll down and enjoy!
Fashionable Chocolate Messy Lob Hairstyle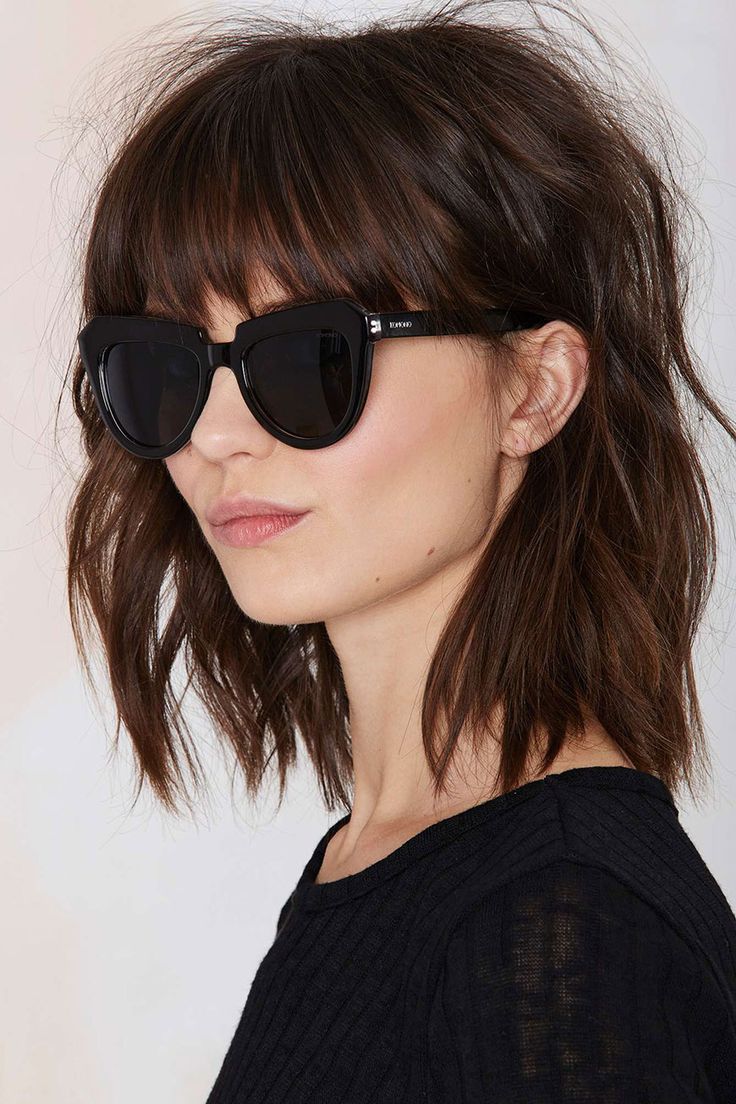 The messy lob hairstyle is quite popular and the wispy bangs work well to frame the face shape and make your several years old younger.
Pretty Center-Parted Curly Hairstyle for Chocolate Hair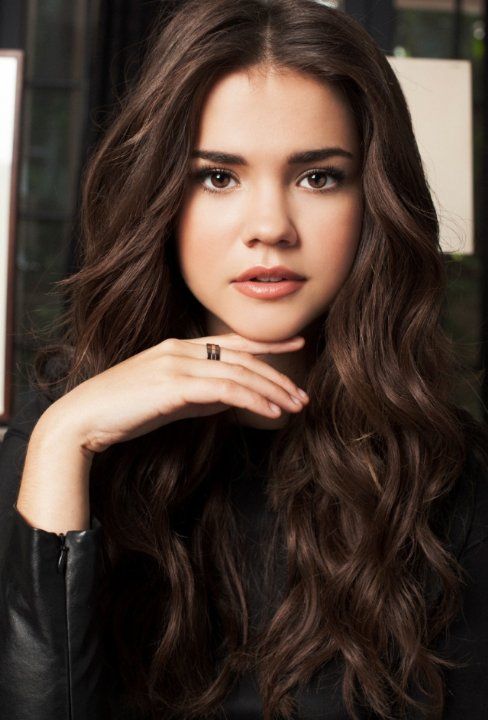 The center-parted hairstyle is great for rounder faces. The soft curls touches the face gently and some volume can be added to the pretty locks. It's wonderful for all occasions.
Sexy Chocolated Hairstyle for Women
The side-parted long hair looks inticing and you can get this stylish hair look at home with your curling iron or a blower.
Soft Chocolate Straight Haircut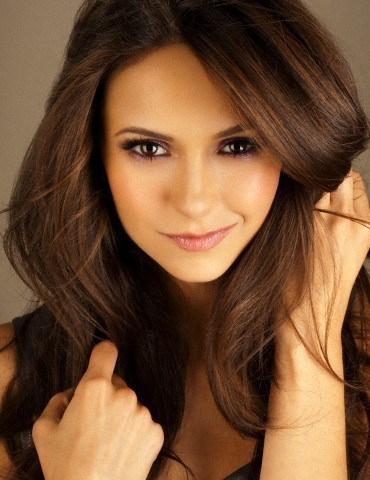 As long as you've got healthy hair and a chic hair color, it's really difficult for you to look ordinary and homely.
Side-parted Chocolate Straight Hairstyle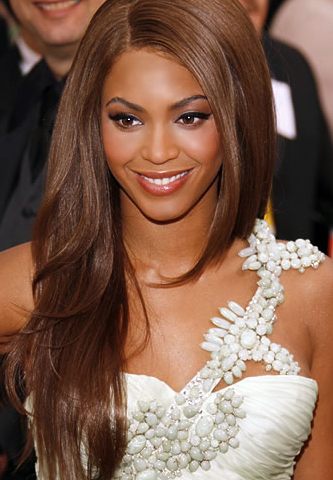 If your hair is long and thick, you have the chance to experiment with this beautiful layered haircut. It's stylish for young women to try on all occasions.
Luscious Ombre Chocolate Curly Hair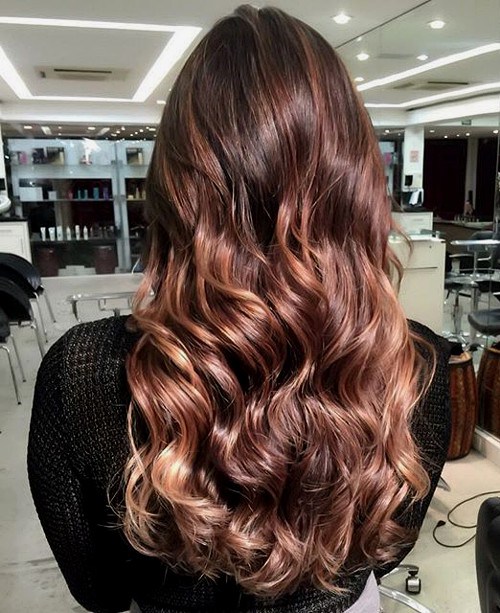 The glossy hair is enviable enough and the sun-kissed effect upgrades the pretty hair look furthermore, which makes it even more luscious. So, ladies, just take good care of your hair in order to get such a healthy and pretty hair look.
Chocolate to Red Ombre Hair for Curly Hair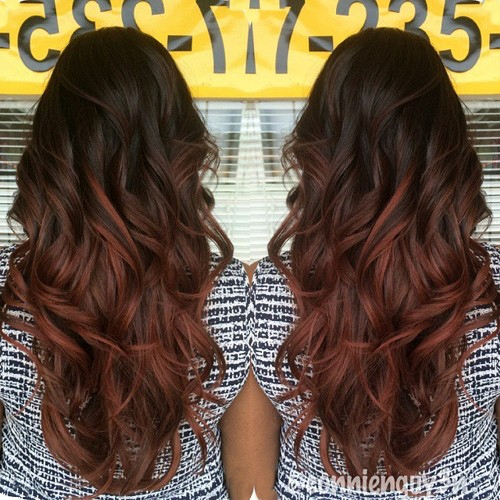 Ombre hairstyles can be quite fashionable once you get the right colors matched. Otherwise, it will look quite odd. In this picture, the chocolate to red ombre hair look really elevate the long curly hairstyle and make it much more fabulous. You may just copy this great idea.
Fashionable Sublte Wavy Hair for Chocolate Hair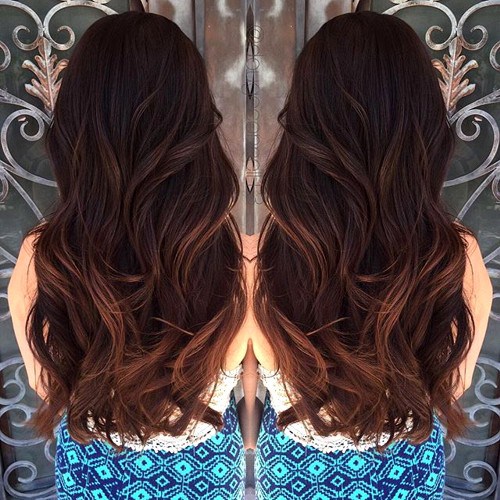 When you choose an ombre hair look from dark brown to a lighter tone, you are making a smart decision. The long and thick curly hair looks vivid without the feeling of heaviness and burden.
Beautiful Copper Brown Haircut for Thick Hair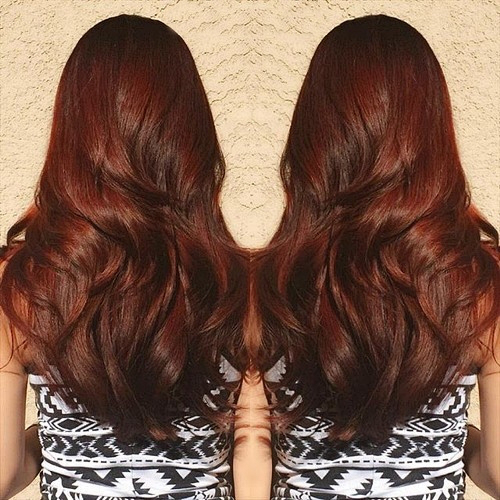 The brown hair is really fashionable with some copper hues.  Besides, the cute waves add a lot of movement and life to the hair.
Effortless Layered Haircut for Women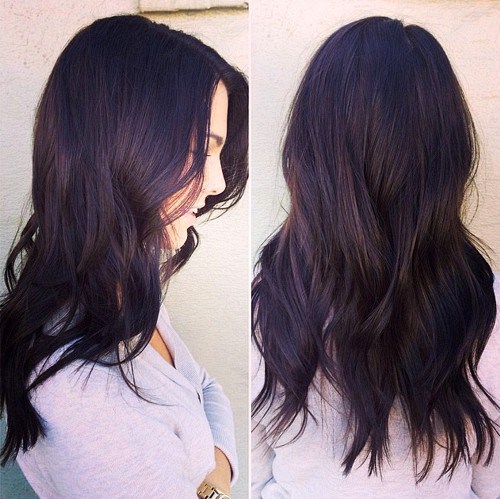 This wavy haircut adds a lot of layers and life to the dark hair. In addition, the dark hairstyles look more fabulous on simple outfits. So, if you prefer a simple yet stylish fashion style, just go for it.
Beautiful Layered Haircut for Chocolate Brown Hair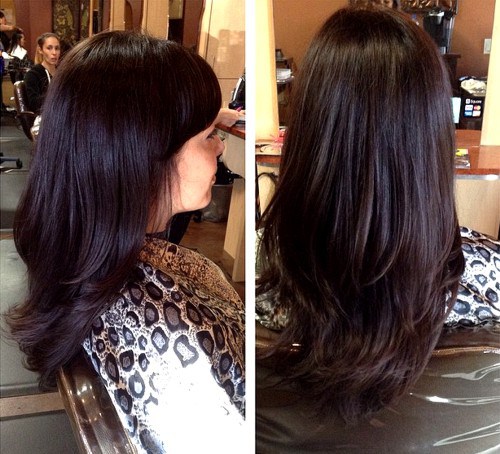 This chocolate brown hair looks simple yet its ends are quite ingenious. All women are suitable for this beautiful haircut.
Fabulous Chocolate Long Curls with Camel Highlights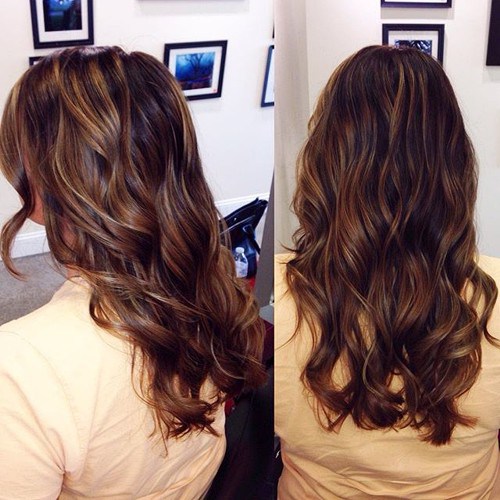 The chocolated waves began from the top and stretch to the end. I love thses romantic waves so much. To make it more fabulous, some camel highlights have been added. This is an ideal hairstyle to make you stand out everywhere, including your office.
Camel Highlighted Curly Hairstyle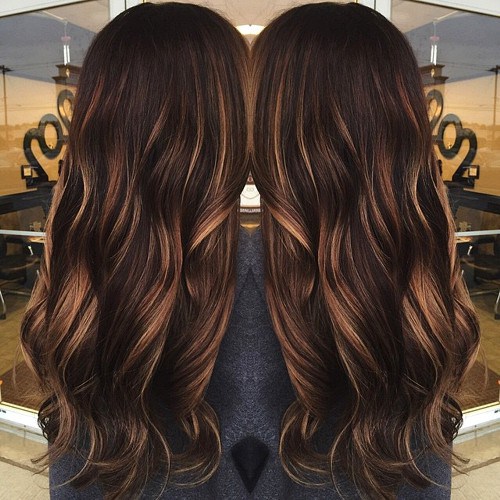 Subtle waves are just as careless as the innocent girls. That's why they look so beautiful on women.They just look beautiful naturally. As is shown in this picture, the dark curls become more trendy with the existence of the camel highlights.
Stylish Brown Chocolate Hair with Blonde Highlights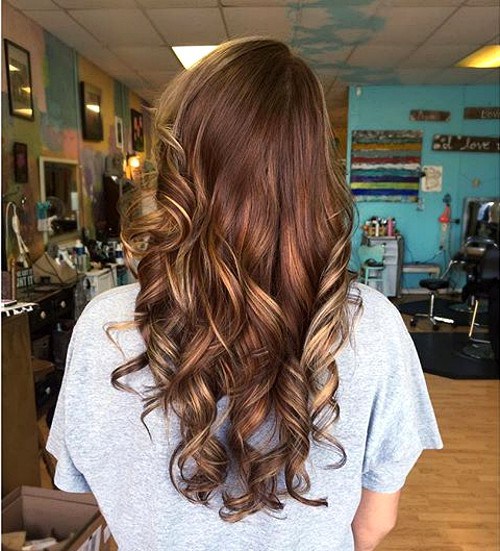 These brown chocolate ringlets are quite stylish and romantic. It's also a fantastic hairstyle for any occasion from formal to casual. The blonde highlights can elevate the look and make it more graduated.
Dark Long Curls with Brown Highlights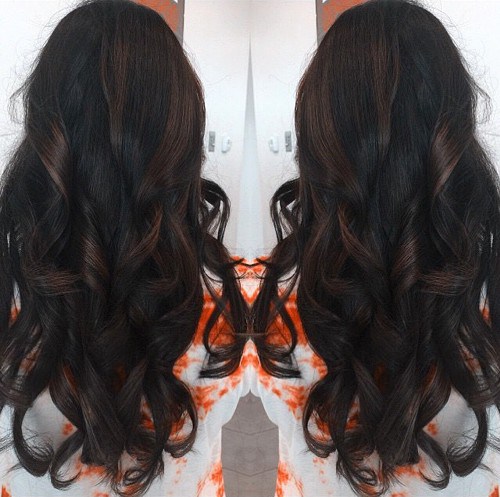 If you've got pretty long hair, just style them into the intense curls. The Dark hair will make your hair look strong while the brown highlights will accent some fashion vibes.
Chocolate Bob Hairstyle with Brown Highlights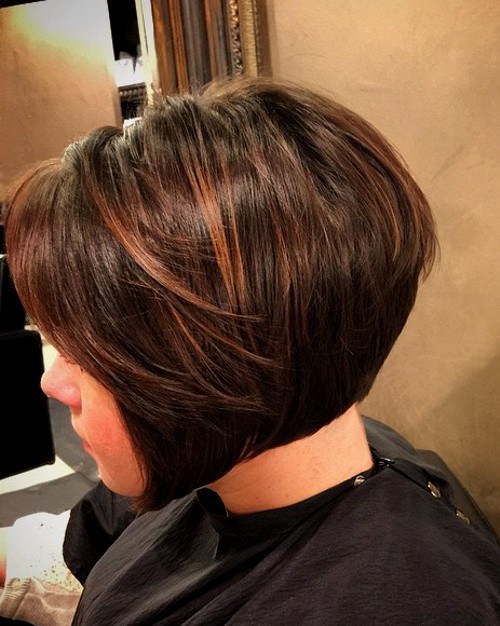 Some women just prefer short hairstyles. So you may want to try the cute bob haircut. If your hair is thick, you may need to add some brown highlights to your chocolate hair so that your hair won't look over round.
Classy Chocolate Curls for Short Hair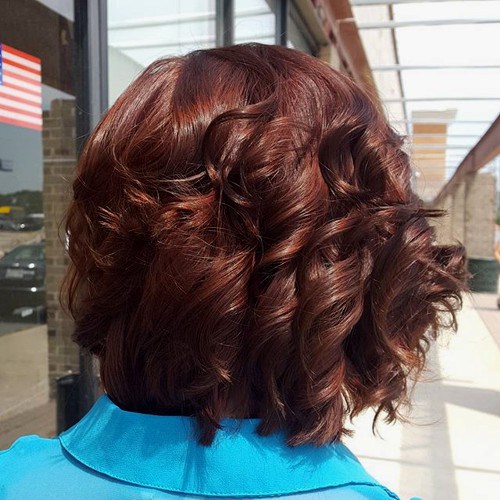 If you are afraid that the short curls will turn your an old madam, then just try this classy chocolate hair color.