Celebrity Hairstyles: 15 Fashionable Celebrity Long Wavy Hairstyles to Try
Since we have already talked a lot about the short hairstyles, we would like to say something about the long hairstyles this time. If you think the long hairstyles are not fashionable enough, then you are absoultely wrong. Maybe some women are wearing short hair now and they are quite stunning, but I believe they will be more feminie with the soft long tresses.
If you want to find the most effortless long hairstyles, then you must try the long curly hairstyles. They are stylish by themselves. As you try different ways of styling, you can show your glamor from different aspects. They can be not only pretty and lovely but also sophisticated and siren.
In this post, we are going to show you 15 chic and beautiful celebrity long wavy hairstyles. They may inspire you to style your long locks in a more fashionable way. Just stay here and scorll down. Find the hair look you love and be a shining queen with the fancy long curly hairstyles. Enjoy!
Amanda Crew Ombre Long Wavy Cut
The brown hair looks glossy and the soft curls touch the face gently. The ombre style adds a sun-kissed effect to the hair. All occasions are suited for such a fashionable hairstyle.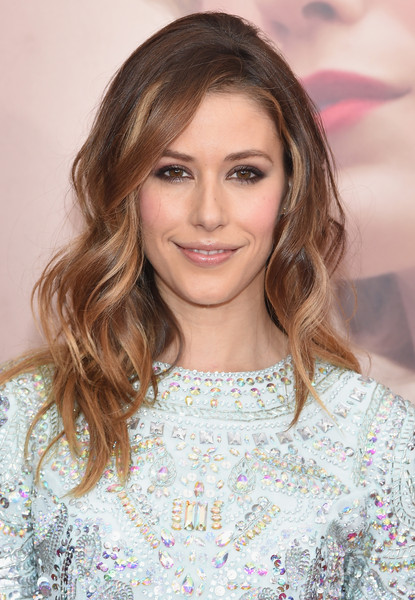 Hilary Duff Blue Long Curly Hairstyle
Hilary Duff rocked a stylish loose wavy hairstyle. Her dyed her hair into the chic mermaid blue color, which indeed upgrade the simple hairstyle to a more fashionable level. You can copy this hair color, or you can try other pastel hair colors for an edgier look.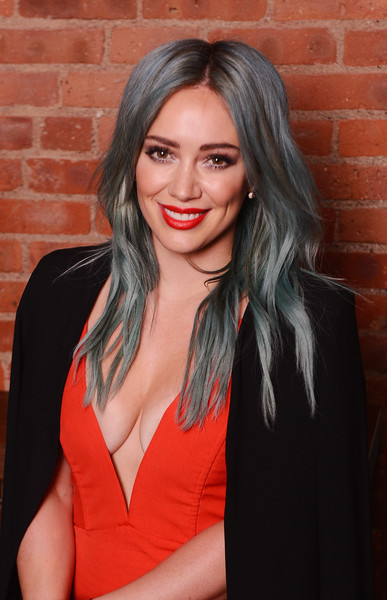 Ahna O'Reilly Pretty Long Hairstyle
Ahna O'Reilly looks radiant with this pretty hairstyle. If you are not willing to permanant wavy hairstyle, then just learn from Ahna and use a curling iron to curl the ends of your hair, which will add movement to your hairstyle. As for the other parts, just keep them naturally sleek. This is a sweet hairstyle for younger women.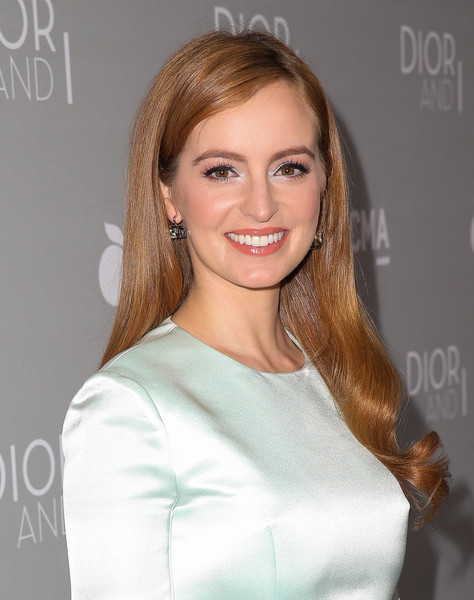 Kimberly Perry Teased Hairstyle
If you want to get a highly faddish hair look, you shouldn't miss the messy hairstyles. Kimberly Perry looks rather chic with the messily teased wavy hair. It works well to frame the face and create a more perfect face silhouette for women. It may not be quite appropriate for some jobs, but it is definitely a great choice for parties or proms.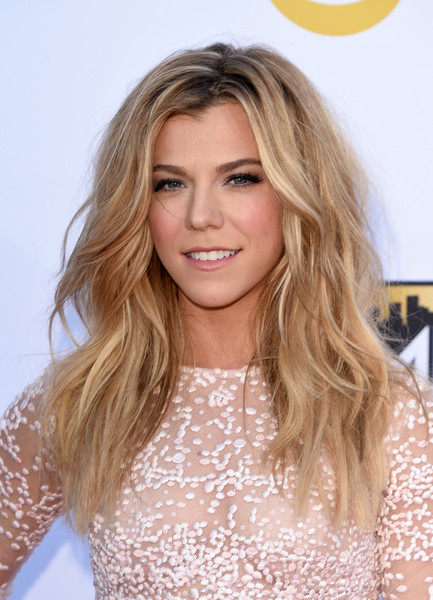 Cat Deeley Long Center-parted Wavy Cut
Cat Deeley's center-parted wavy hairstyle is quite romantic with rich layers and bouncy curls. The hair color goes darker and drarker from blonde to gold. Both the hair color and hairstyles are worth having a try. They will glam up any of your ordinary outfits and turn you into a fashion icon.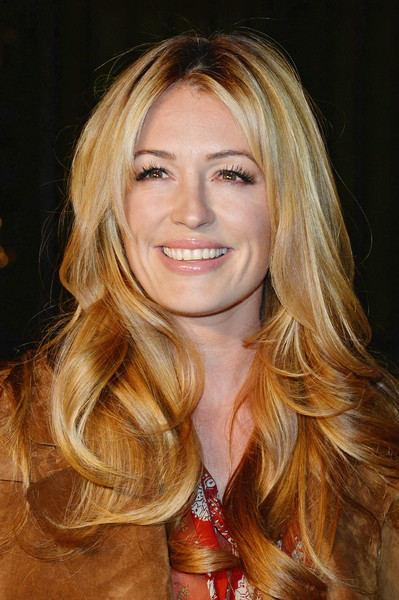 Ronda Rousey Sweet Long Curls
Give your long hair a deep side part which can make the rounder face look longer. Then, try a lighter hair color add some lively curls to the ends. You can be as sweet as Ronda Rousey in this picture. It's quite a pretty hairstyle for all women.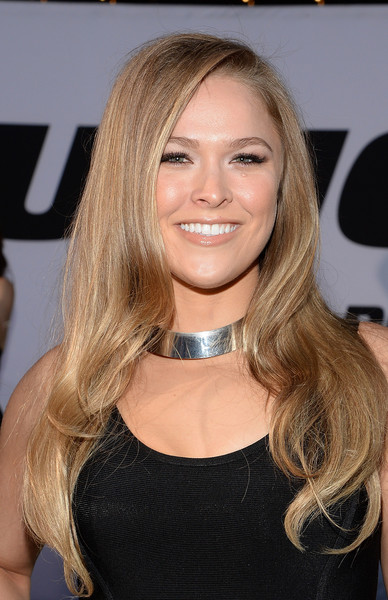 Greer Grammer Side-parted Blonde Long Curls
The blonde hair is always attractive. If you want to improve your aura, the side-swept long curls are what you should try. Its beauty is already beyond words. Just see this picture!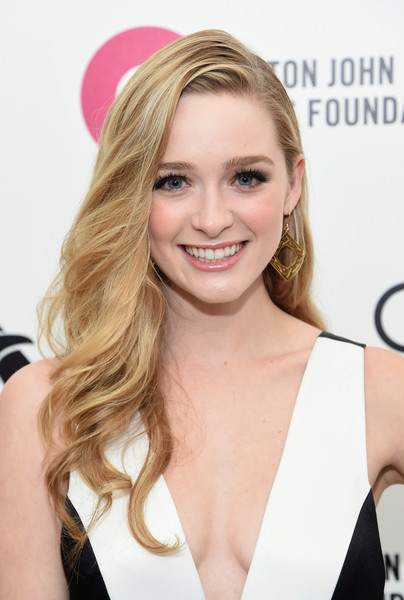 Ahna O'Reilly Fashionable Long Wavy Haircut
The lustrous brunette hair is effortlessly chic and the soft curls show the feminine charm of a woman. Besides, the slick center-parted bangs add some cute vibes to this elegant look. When you want to be graceful, go to the barber's and get a similar hairstyle to this one.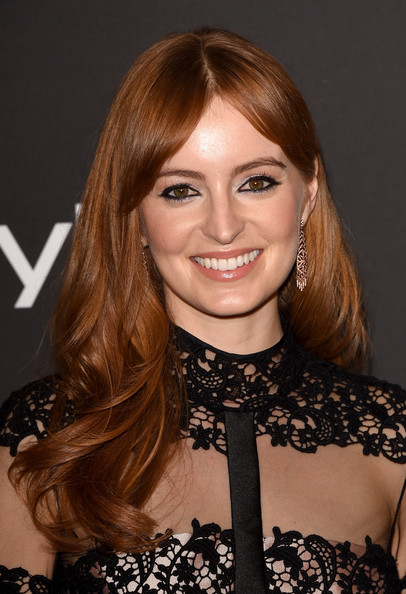 Constance Jablonski Half Twisted Long Wavy Hairstyle
Long curly hairstyles are not merely sexy, they can be adorable as well. Try this half-twisted long hairstyle and you will look at least 5 years younger. It's cute for all sweet girls.

Amber Heard Stylish Long Wavy Hairstyle
Less is more! If you have enviable thick long tresses, you may just try the small-volume curls. Try a stylish ombre style from gold to blonde and then give your long tresses a deep side part. Just so simple! You can be as gorgeous as Amber Heard!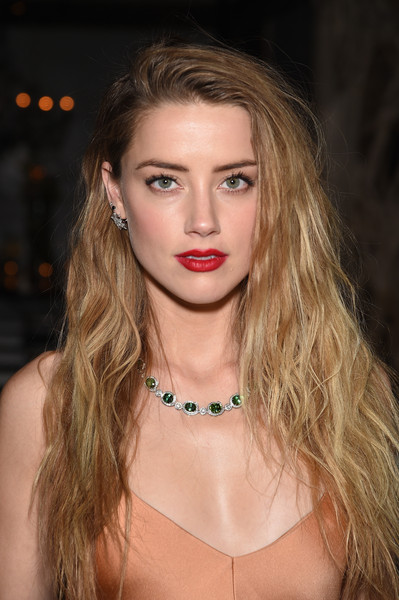 Iggy Azalea Voluminious Long Curly Hairstyle
Some people just like the voluminous curls, which will make the face look smaller. But if you are of small build and your face is already thin and small, you should avoid such a fluey hair look.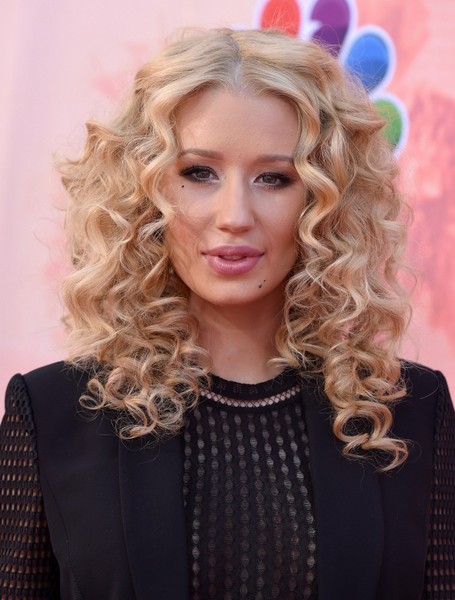 Cara Delevingne Side-parted Long Wavy Hairstyle
All women will look mature and graceful with this pretty wavy hairstyle. Apply some hair spray so that your hair can be docile and lucid.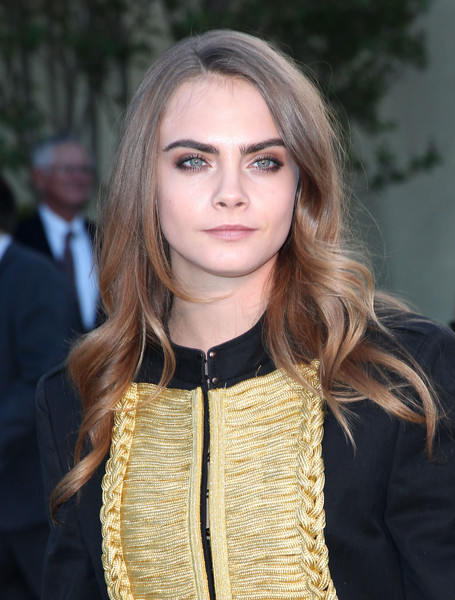 Pixie Lott Pretty Waves with Bangs
The honey blonde hair gives women a lovley Barbie Doll look. And the bangs are efficient element to lessen a person's age and frame her face. Yet, I think this simple hairstyle can be even charming if the hair is in a darker shade, such as black or brown.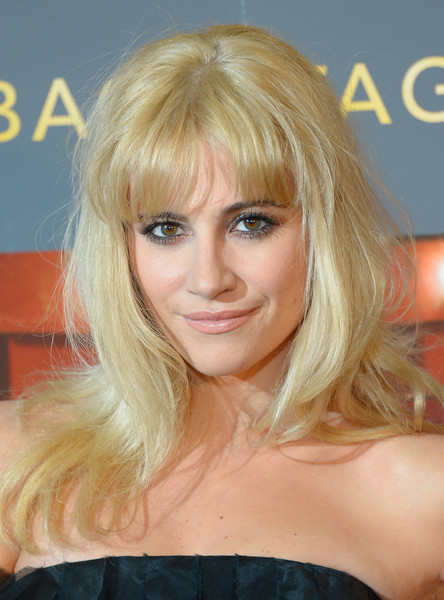 Blake Lively Side Swept Hairstyle
All queens like side-swept curls, including Queen S, Blake Lively. Unlike the previous side-swept curls, this one is more lovely with half of the hair braided. It's great for all occasions in daily life.

Karen Fairchild Long Wavy Hairstyle
The loose curls add life and movement to the black hair while some gold hair strands make this basic hair look even more fashionable. It looks better for women over 45.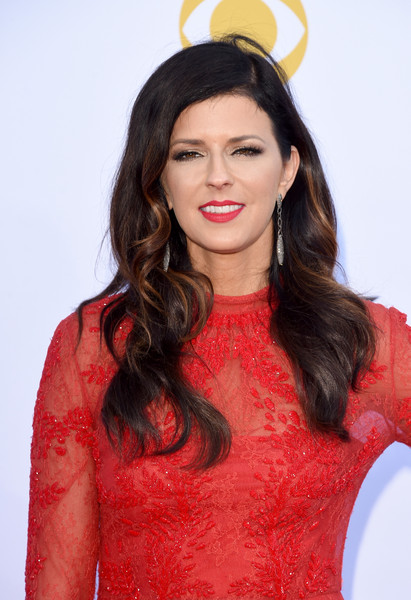 Find more celebrity hairstyle, Curly Hairstyles, Long Hairstyles and latest hairstyle for 2021 on our site.